Hey so, breakups are the worst, am I right? Yeah, I just had one. My very first, in fact. I'm coping magnificently.
---
1. Put three Michael Kors watches in my Amazon Wishlist
This makes absolutely no sense. I couldn't get Michael Kors if I was fuckin' Michael Kors. There's probably something to analyze here about my changing relationship to the passing of time and the significance of me desperately wanting to posses something material which would give me a physical feeling of being able to control time but really… look how shiny and pretty it is!
---
2. Resisted the urge to post Tegan and Sara lyrics to my Twitter
Which is really hard to do because I've had the Tegan and Sara lyrics I would post to Twitter after a break up picked out before Twitter was even a thing. Before I was even dating a person for that matter. Am I four years ago?


---
3. Thought really seriously about shaving my head
Top of the pros list: I talk out loud  so much about this already that it would feel relieving to finally do it and probably would make things less annoying for the people who have to hear my monthly loud pondering.
Top of the cons list: Everyone would ask, "Did you finally do it because of the break up?"
The internal debate rages on.
P.S. "I want to shave my head and lie in bed all day long," is the hardest Tegan and Sara lyric not to post.
---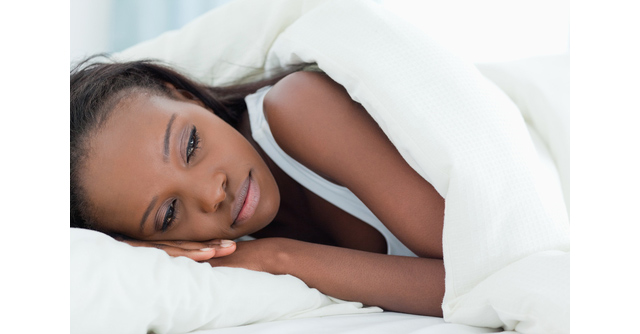 4. Held lengthy conversations with my pillow at night
I'm telling you this primarily as self-motivation to stop. It's such a good listener though.
---
5. Sat in my car listening to a police scanner app for an hour for no particular reason
I listened with interest to LAPD Citywide Dispatch for a while because it was so busy. That was until I remembered that "busy" was bad and then I went back to my own boring city. I learned a lot of police code though! And I only listened to my ex's city for about a minute, I promise.
Wow I just realized that "ex" is a new word to get used to typing.
---
6. Ate A Sonic Red Velvet Molten Cake Sundae
As America's drive-in, Sonic only wants to let You Do You. Your car, your rules! You get to feel like you're being good because you're getting out of your house, even though you're basically just transferring yourself from your house to a vessel not unlike a portable version of your house. For a limited time, they have this red velvet molten cake sundae thing! It's red velvet cake filled with hot fudge, topped with an ice cream sundae with whipped cream and a cherry PLUS some kind of weird cheesecake goo. I love you, weird cheesecake goo.
---
7. Did you know that when you mix one type of cheap wine with another type of cheap wine it still tastes exactly like wine?
I feel obligated here to tell you that I've got my stuff under control and that this actually happened on a fun, stress-relieving night with a best friend where we drank those tiny single-serving bottles of Sutter Home, ate Cheez-Its and watched stupid stuff on YouTube. And then I fell asleep in her bathroom for a minute. Under control.
---
8. Not told my mom yet
Nope.
---
9. Managed To Go To Three Large Events Containing A Great Deal Of Other People Whose Hearts Probably Didn't Hurt As Bad as Mine, Or Maybe They Did, I Don't Know
Somehow, the very weekend after the break up, my city was descended upon by three fantastic shows all out of nowhere, as if sent expressly to distract me from thinking too much. I couldn't think about my own feelings when Against Me!, the Prancing Elites, and Andrea Gibson all rolled up in my city for three magical days of queer visibility and expression!
Special note: jk y'all lolz. Of course I thought about my feelings when Laura Jane Grace belted "if she wants to dance and drink all night, well there's no one that can stop her." Of course I thought about my feelings when Andrea Gibson opened her mouth to say anything. Of course I thought about my feelings when the Prancing Elites pranced. Those last ones were purely happy feelings. They were so beautiful. By the end of the weekend I was feelings fatigued.
---
10. Reread lots of things on Autostraddle Dot Com about Break-Ups
The only weird thing about this is that I read all of these things a long time ago, knowing that they would be there for me if I ever needed them, and now suddenly that time has arrived. This is weird and comforting all at once. I feel like a squirrel that buried nuts filled with brilliant advice and now it's an emotional winter so I get to dig them up and eat them. Advice nuts like: the gut-wrenching yet encouraging Lifespan of a Lesbian Heartbreak, the brilliantly community-built Break Up Open Thread, the tremendously tasty 37 Delicious Things That Become Infinitely More Delicious After A Breakup and the ever-important Best Break-Up Advice You'll Ever Get.
---
So fellow weirdos, what kinds of nonsensical post-break up behaviors have you gotten yourselves into? Especially the stuff you did after a first break up. I am open to suggestions here. Is the pillow thing normal? Unearth your advice nuts.