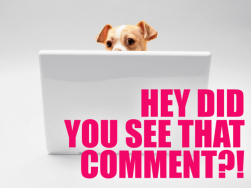 Hi kittens!
This week, Mey picked out some perfect swimsuits for trans women. I like the one with the rainbow fringe, obviously.
Marie grew out her leg hair!
Erin tricked me into watching GLOW, and I'm not sorry.
The #KenOfCenter community gallery is finally here, and my god, you all really are a bunch of perfect humans.
Not so much into the Fourth of July? Celebrate Black women instead with this playlist from Reneice.
Natalie reviewed Claws, a show in which Judy Reyes plays a butch lesbian called Quiet Ann(!), and other things happen too.
Spoiler alert: Kayla's always been pretty gay.
And finally, thank you for this, Heather: Wonder Woman's 10 Gayest Comic Book Moments. Look, I know it's in her post, but can we please just take a moment to appreciate how fucking hot both Wonder Woman and Etta Candy look at what is clearly A-Camp 7.0's Midwest Martinis pool party? Etta Candy, I want your swimsuit. Wonder Woman, I want… you.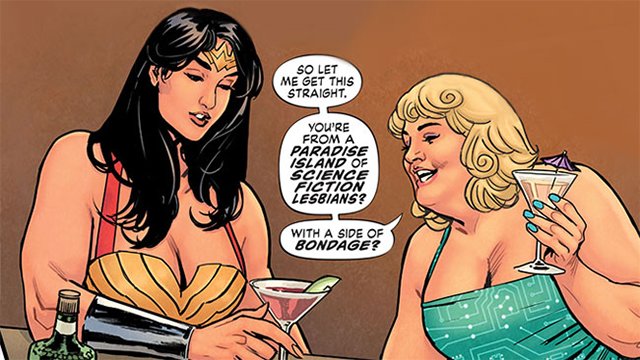 Anyway. Yes.
On to your comments!
---
On Your "Lesbian Ken" Community Photo Gallery Is Here:
The Dreamhouse Award to Carmen SanDiego and Glitterlise: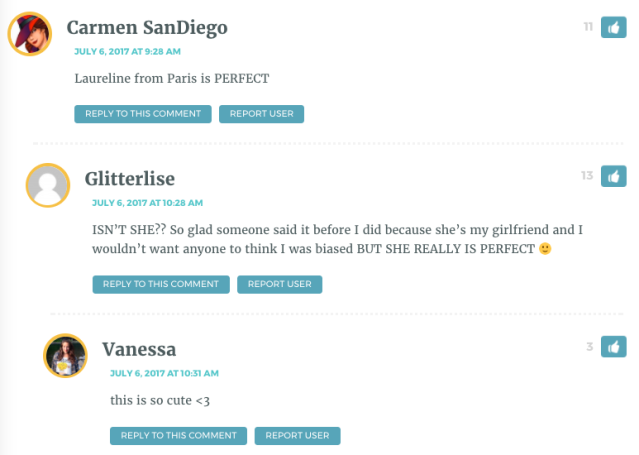 And the Over Easy Award to Chloe:
On All My Exes Live in Brooklyn:
The Inconceivable Award to Abbie: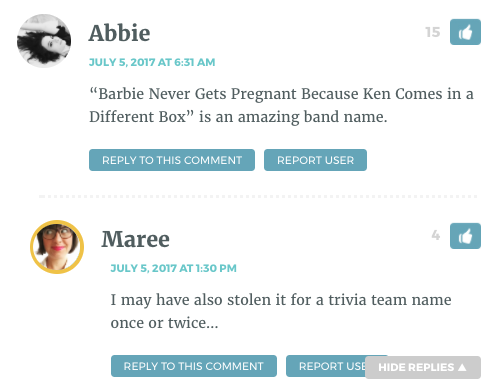 On Naomi Watts' New Netflix Show Is Hella Bananas and Extremely Gay:
The Mulholland Drive Starbucks Award to liz:

On No Filter: Amandla Stenberg's Precarious House Of Sugar Substitute:
The Light a Single Candle Award to Snaelle:
On I Love That Heterosexual Show "GLOW"!
The That Glowing Feeling Award to Kris H:
And on The 25 Gayest Things I Did When I Still Thought I Was Straight:
The American Gayby Award to Heather: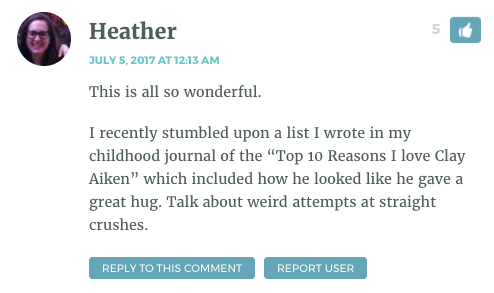 And the My Eyes Are Up Here Award to jane:
---
See a funny or amazing comment that needs to be here? E-mail me at queergirlblogs [at] gmail [dot] com!