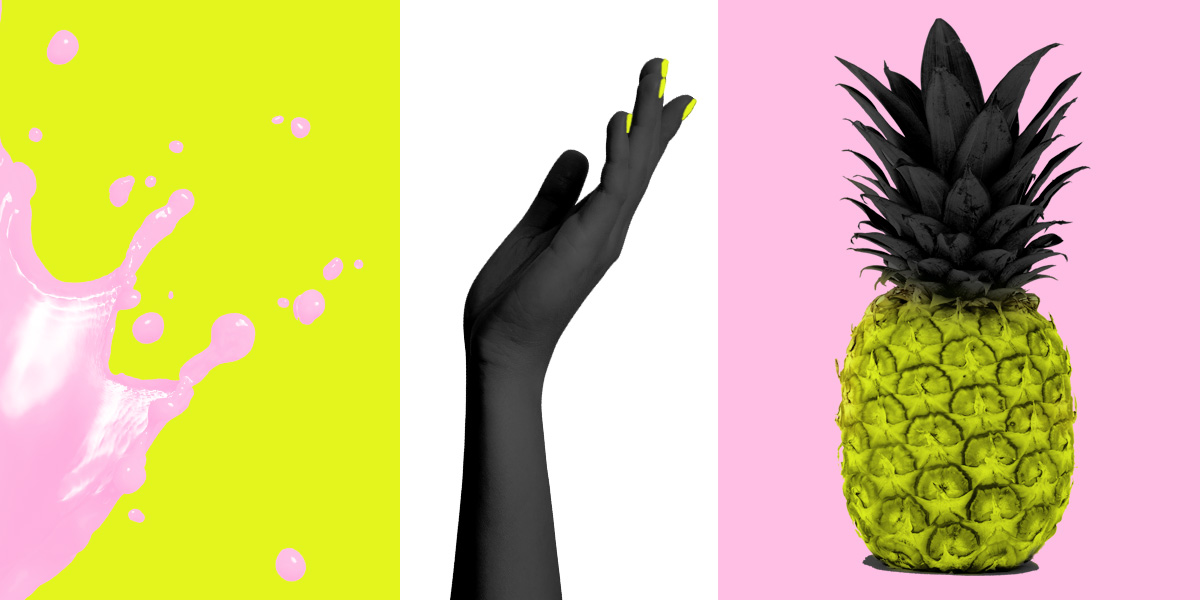 Disclaimer: This is all true except for what is not. That stuff is made-up.
Ashley, Prospect Heights
Ashley was a yoga teacher who tried to make me go on a juice cleanse and emailed me a lot of articles about colon health. She had really, really long fingers and always tasted vaguely of pineapple.
Emma, Williamsburg
We met at a lesbian speed dating event at the Strand Bookstore. She had the kind of British accent that mentally transported me to Hogwarts. She liked to watch soccer ("the football") on her laptop in bed on Saturday mornings; I'd startle awake to her shouting "DID YOU SEE THAT!?wp_postsI never did see it.
Amber, Bushwick
She had sharp blue eyes and rode her bike everywhere without a helmet but refused to eat gluten or red meat. We once went to Fire Island for twenty-four hours, in September when almost everything was closed, and spent hours walking along the desolate paths. She told me I had a drinking problem. I stole her wicker fedora.
Grace, Crown Heights
Grace was a Leo with a Taurus moon, Pisces ascendant, Jupiter in Capricorn, and Venus in Aquarius. I still don't know what that means but I do know I left my favorite bra at her apartment and never got it back.
Erika, Fort Greene
I noticed how amazing her ass was the first time we got into a fight and she walked out on me. She cooked spaghetti carbonara at midnight and taught me everything I know about Cornel West, Motown, and my own capacity for deep, bottomless despair.
Riley, Sunset Park
They had a whole drawer full of bow ties, in every color and pattern, and also a tattoo of an anchor on their ankle. "It keeps me grounded,wp_poststhey said when I asked and I thought they were joking so I laughed but they did not laugh.
Emily, Park Slope
Emily lived in Brooklyn her whole life but could never seem to figure out how the express trains worked. She didn't drink coffee. She worked at the Park Slope Coop and wanted to get a dog together after our second date. I could always tell what mood she was in by her eyebrows.
Caroline, Red Hook
We used to meet up at the very back of the very last car on the Q Train. She was from Massachusetts and described everything as "wickedwp_postsincluding my labia once.
Jenna, Brooklyn Heights
She loved to get into endless philosophical arguments about the true nature of love. She was an ambitious lawyer, and tried to give me an NDA saying I would never disclose details of our relationship should she ever run for public office. I wouldn't sign it, and so she told me bisexuals don't really exist anyway.
Vanessa, Bed-Stuy
She was a bassist in a neo-hardcore band called Barbie Never Gets Pregnant Because Ken Comes in a Different Box. We met one very sweaty summer night after a show at Metropolitan. She helped me cut the sleeves off of all my t-shirts.
Julie, Clinton Hill
Julie studied painting at Pratt and smoked Marlboro Reds. She took me to a lot of her friends' conceptual art shows at tiny galleries with no fire exits. One time she abandoned me during a performance piece that consisted solely of the artist screaming over and over in different registers.
Anna, Green Point
Anna was from Belarus and worked as a shot girl at a notorious Bulgarian bar in Manhattan. She took me to a jazz club on our first date, and told me she was into erotic asphyxiation. She also taught me to say "pussywp_postsin Russian but I forgot how immediately.
Diana, Flatbush
We met one Pride outside of Cubbyhole. She talked for an hour straight about rescuing stray cats. I didn't mention that I was allergic to cats until I got to her house and started sneezing uncontrollably. I still remember her favorite cat's name (Albus) but after he hissed at me both of us stopped coming.
Helen, Cobble Hill
She had the shiniest black hair I have ever seen. Most of our time together I spent resisting the urge to run my fingers through it. She worked for an insurance company and wore a suit to work everyday, but always took two weeks off in the summer to go to Burning Man. She knew the best the weed dealer in the city.
Jess, Gowanus
They were a union organizer and liked to throw themed parties (for example: Naked Brunch). One time I bought Gap jeans and they called me a capitalist pig dog. They were not wrong.