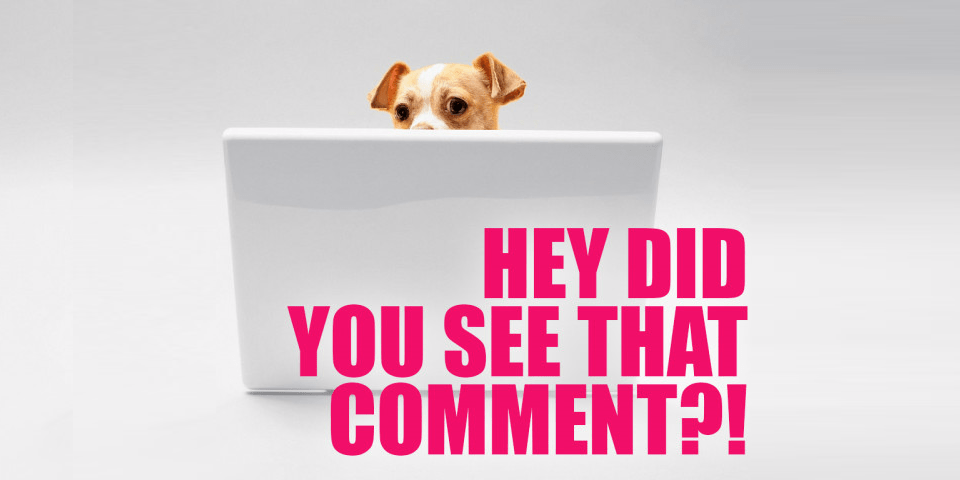 Hi there, firecrackers! What a week. I am angry and mourning and trying to hold onto hope for the future, too. If you can, please drink enough water and stay safe this weekend! 💚
In light of the abortion ruling, KaeLyn hosted a queer feelings atrium, Carmen updated 89 Abortion Funds That You Can Give To Immediately, Katie brought us a guide to medication abortion, and Shelli Nicole shared the story of her abortion.
Also this week: Dani Janae knows which espresso drink you are. This quiz was delicious.
This was so gorgeous: 54 Portraits of Lesbians in the '80s.
Heather wrote an ode to the Iron Chef suits of Kristen Kish, which is extremely relevant to my interests.
Yashwina reviewed Rainbow, a short story collection with a BIG range.
Anya can't get enough of the "that's why I'm partnering with __ this Pride" tweets. NEITHER CAN I.
And then there were your comments!
---
On Baopu #100: Processing Intergenerational Trauma, A Chart:
The Happiest of Hundreds Award to Maria:
On Quiz: What Espresso Drink Are You?
The Love You A Latte Award to Autumn:
On 54 Portraits of Lesbians in the '80s:
The Liberation Decade Award to Northern-Barbarian and QueerGirrl73: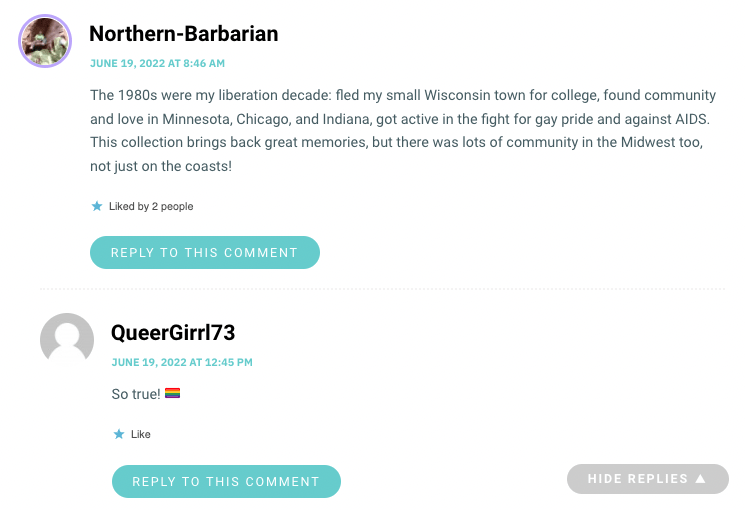 On An Ode to Kristen Kish's "Iron Chef" Suits:
The Secret Sauce Award to thatottergirl:
On That Was the Era: Photographer Phyllis Christopher on Her Book "Dark Room":
The Flannel Then, Flannel Now Award to A. Jay: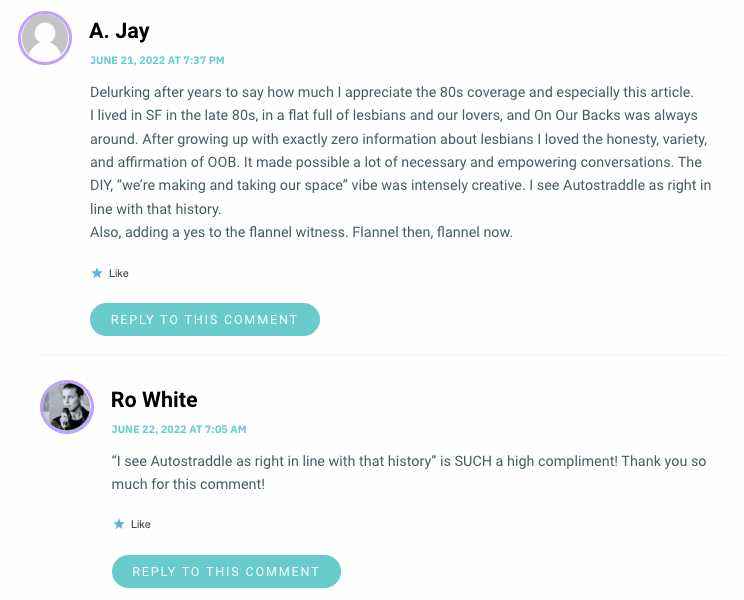 On No Filter: BRB Gotta Watch This Video of Janelle Monáe…for the Next Six Calendar Days???
The Balancing Act Award to Cleo:

And on In Verse: Poetry Collections for Pride Month:
The Painful Sincerity Award to Gina:
---
See a comment that needs to be here? Let me know! Tag me [at] queergirl.