Welcome to your pop culture fix, your weekly roundup of all the news you need in the whole world. All of it. Everything important is in this post.
---
LGBT Fans Deserve Better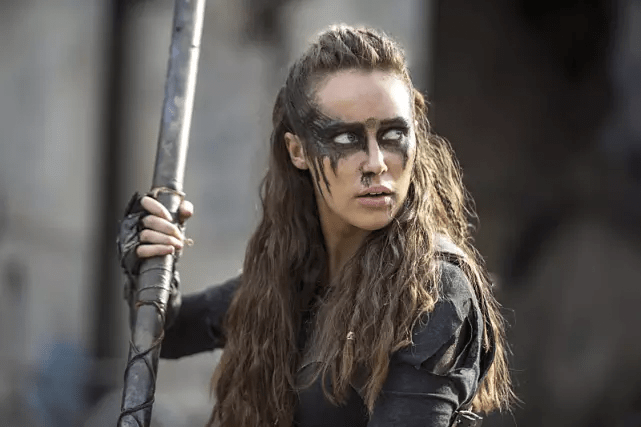 + The Bury Your Gays conversation is still happening, and that is a very good thing. Her Campus has a piece on why the trope needs to end, and The Washington Post did a story about the fan revolt against the frequent deaths of lesbian characters and you might notice that there's a quote in there from somebody really cool (okay, it's me). i09 notes that The Vampire Diaries picked the worst month for its pointless, tasteless deaths. Oh and luckily for all of us, the good people over at Newsbusters, committed to "exposing Liberal media bias," have pointed out that LGBT people are overrepresented on television anyhow so what's the big deal?
+ The AV Club looked more closely at the questions these situations raise about online relationships between showrunners and fans. A show consisting solely of fan-pleasing storylines would be a very boring show to watch and an impossible one to write — which means any social media romance with a showrunner is inevitably doomed. Although this story jumps off from what went down with The 100 and Shameless, the author is pretty careful not to disregard The 100's issues of LGBT representation and its showrunner's specific manipulations as their very own beast, even if some of the questions it raises have wider implications.
+ Here are 13 Shows with Lesbian & Bisexual women that are getting it right.
---
The People Vs. OJ Simpson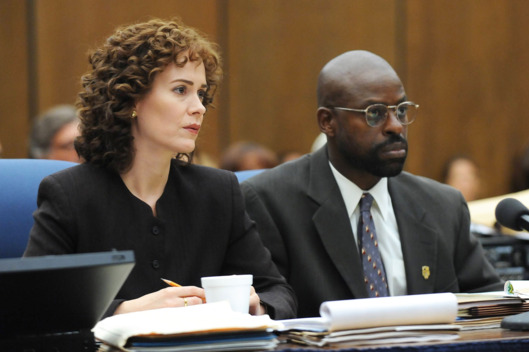 I'm so sad about this show being over that I stopped it ten minutes before it ended so that later today as a reward for sending the IRS an enormous check without crying I can watch it. Even if I do cry though I'm still gonna watch it. I deserve it. You know?
+ How The People Vs. OJ Simpson Stretched The Record to Reach a Higher Truth. I honestly cannot beleive that a Ryan Murphy project managed this, but it did:
This is the triumph of The People v. OJ Simpson: its 360-degree view of the trial demonstrates that many things can be true at the same time. Mark Fuhrman can be a vehement racist but still not have planted evidence. The LAPD can have a major race problem but still have treated OJ Simpson with kid gloves. The justice system can owe a serious debt to black Americans but also to victims of domestic violence. And finally, all this can be true, and still OJ Simpson could have murdered Nicole Brown Simpson and Ronald Goldman.
+ Sarah Paulson was really sad when they wrapped filming on The People Vs. OJ Simpson.
+ Vanity Fair does a post-episode fact-check every week. Here's the one from last night.
+ 5 Reasons we'll never see anything like the OJ Verdict again.
---
Award Shows & Events
+ Logo has a playlist of videos from the 27th Annual GLAAD Media Awards, which took place this weekend and honored Ruby Rose (Taylor Swift gave her the award), Demi Lovato, Sense8, Caitlyn Jenner, Jazz Jennings, and many other wonderful LGBT people. Also Queen Latifah, who won an award for Bessie (have you seen Bessie yet? Go see Bessie, it's so fucking good.) gave a speech about LGBT people as if she was not an LGBT person which will never stop feeling awkward. We were there! Which you probably know if you follow us on Instagram.
+ Also last weekend was Dinah Shore! It was a star-studded event: Angel Haze, Kate Moennig, Samantha Ronson, Camilla Gray, Lea DeLaria and even Lady Gaga were in attendance.
+ The PFLAG Awards happened Monday night and was also star-studded. Such star studs! Rosie O'Donnell giving Kristen Chenoweth an award, Janet Mock gave Melissa Harris-Perry an award, it sounds neat!
+ Queer actress Keke Palmer will be honored with the NAB Television Chairman's Award at their awards luncheon.
---
Television
+ Mo Welch has a new TV show on the internet and it's called REBRAND and it's gonna be really good, I think.
+ Bisexual celebrity Audrey O'Day is a famous lady looking for love on E!'s new series Famously Single.
+ The Faith Diaries is a webseries spin-off of UnREAL that focuses all its attention on the queers. So basically it's like those YouTube playlists of the lesbian parts.
+ Caitlyn Jenner is gonna be on Season Three of Transparent, which Jill Solloway says is a "dream come true" even though Caitlyn Jenner is the worst. Seriously WHAT.
+ Brittani Nichols is in this webseries so you're probably gonna wanna pitch in.
+ There's a new trailer for Grace & Frankie, which returns to Netflix for Season Two on May 6th and a new trailer for Season Three of Salem.
+ On the premiere of Love & Hip-Hop: Atlanta, MiMi Faust left Nikko for a lady named Chris.
+ Empire is back and very very messy.
---
Southwest of Salem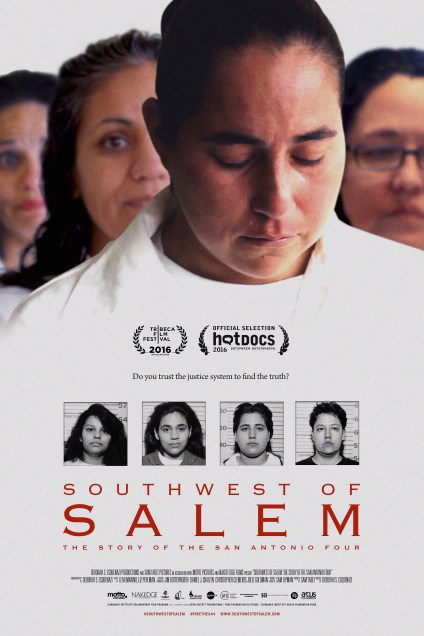 + Here's a trailer for the documentary Southwest of Salem, about four Latina lesbians who were convicted of a sex crime they didn't commit during the Satanic Ritual Abuse panic of the '80s. This is the film I am looking forward to more than any other film in the universe right now. This story needs to be told.
If you read my Things I Read That I Love column, you may recall a tangent I went on about a year ago specifically about this case and some of the things I've read about it. If you're going to read one thing about the case, read this thing.
---
Etc.
+ Johnathon Schaech said it was an honor to be Ellen DeGeneres's beard in the '90s.
+ Abby Wambach got a DUI this past weekend and she feels really shitty about it.
+ Did you want Grant Morrison to write a kinky, queer Wonder Woman? Well, good news for you! He did!
+ "While American Idol showcased all sorts of contestants, and was happy to call out anyone as bad, there was always a special sort of meanness reserved for auditioners that fell into the queer end of the spectrum."
+ What if the But I'm a Cheerleader musical came to Broadway? WHAT THEN.
+ "He says he hasn't hooked up with a boy yet, nor has he visited a gay bar, as he doesn't have any gay friends to go with and, though he recently told most of his straight homies about his sexuality, he feels weird about bringing them along.  Using apps to meet guys makes him nervous because of his relative fame. Like so many before him, he is doing all of this blindly, with few people to help guide his path."