This year I decided to DO Dinah (as opposed to last year when I ran away and went camping). It's basically "how long can I survive in the heat before I die" and then "how long can I stay at this party before I pass out" and repeat.
Things to bring:
sunscreen
phone charger
swim suit
something to put over your swimsuit
some sort of white-ish outfit
donuts
your dog (if your lodging allows)
---
DAY 1
LA —> Palm Springs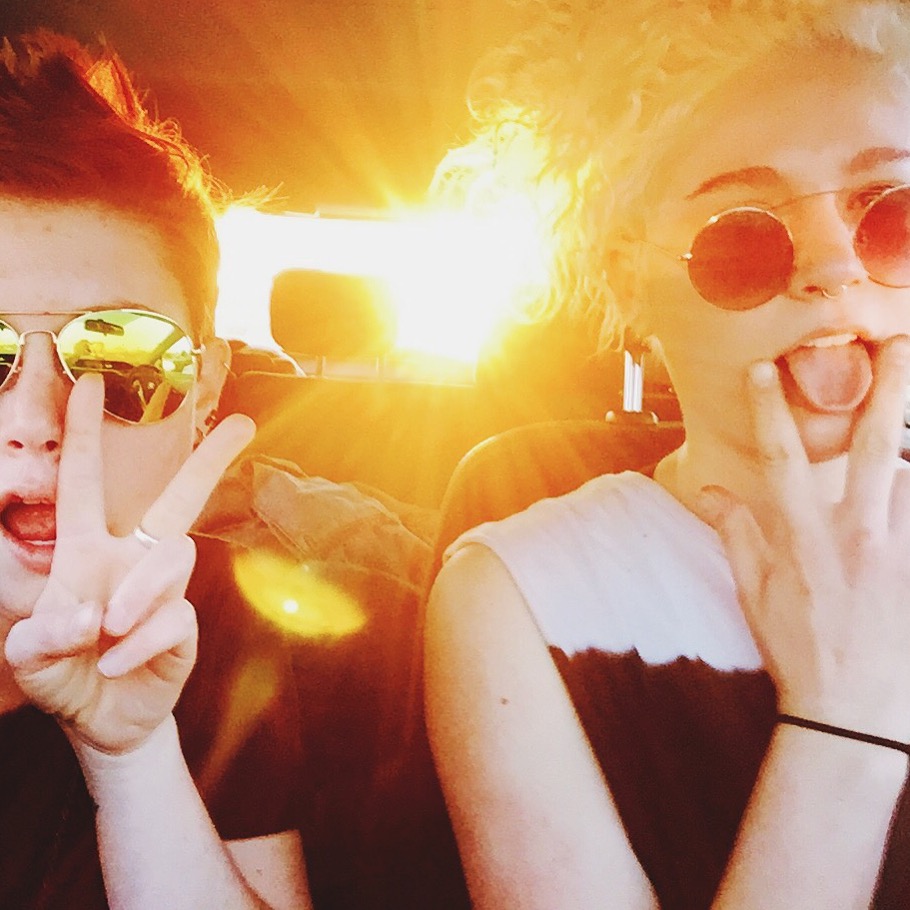 I had the privilege of being housed by the Stuzo Clothing team and Girls With Flair at their rental.
And we were off to the opening party.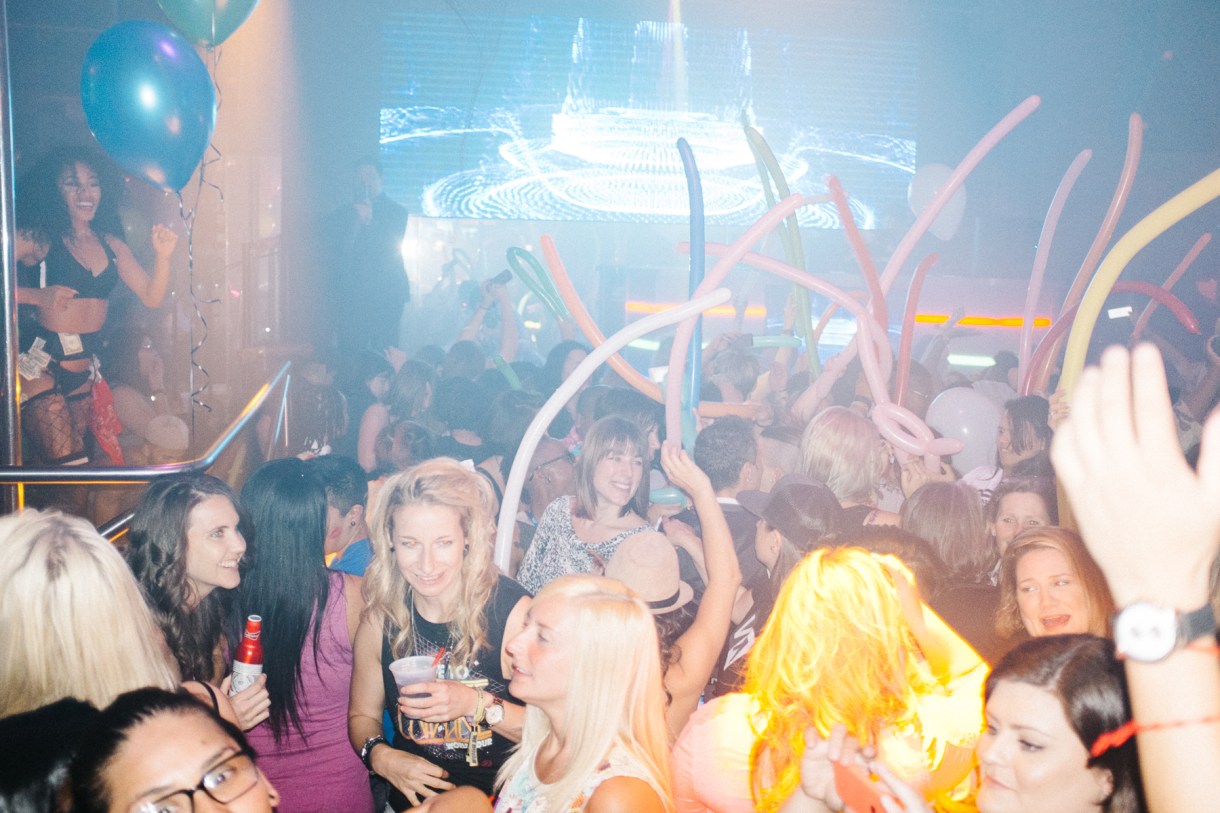 Back at the house, Stuzo was hard at work getting ready for the weekend.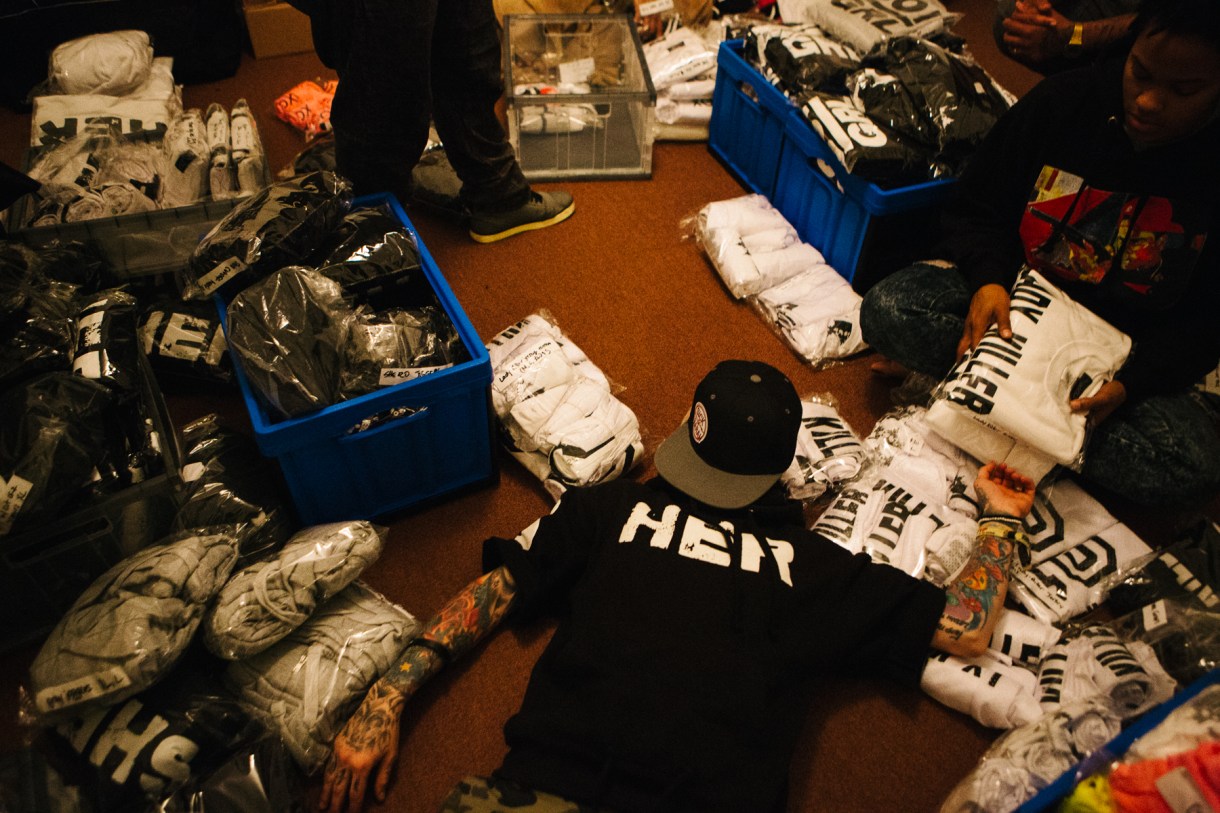 ---
DAY 2
We took a morning swim.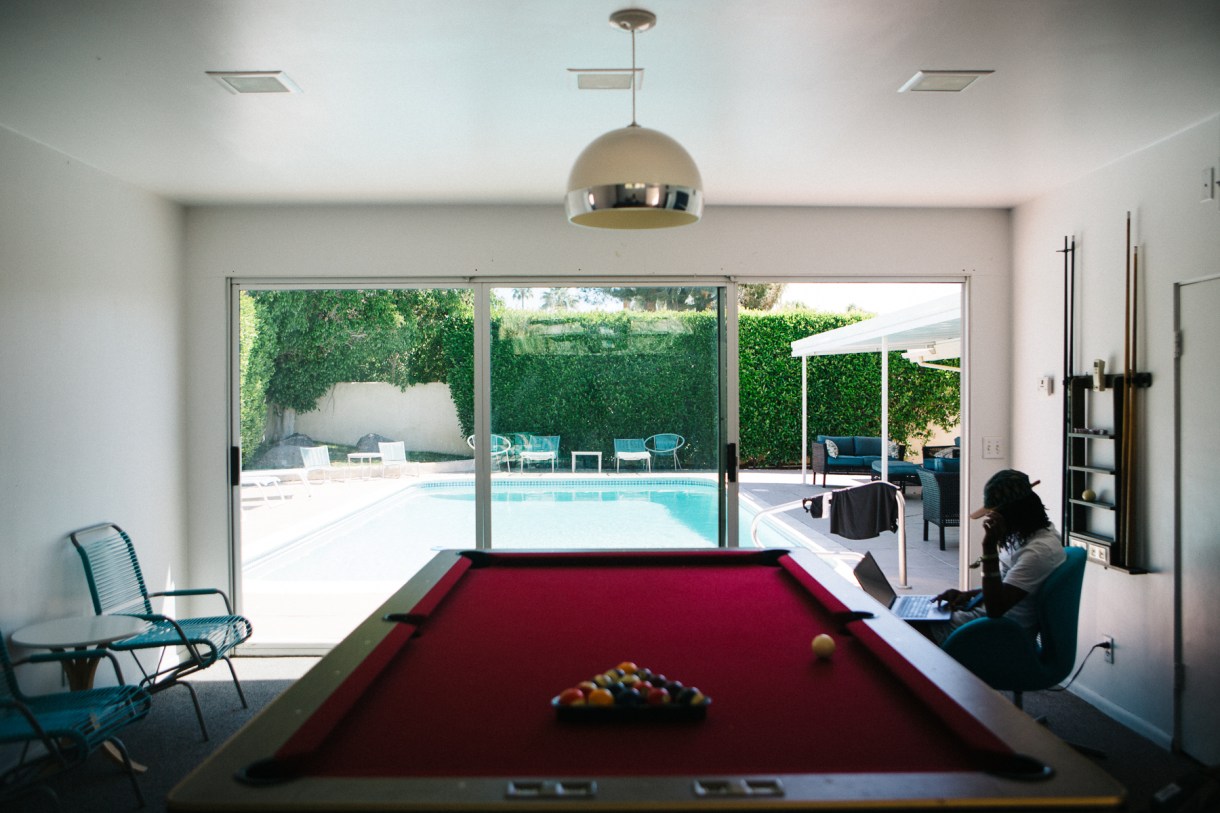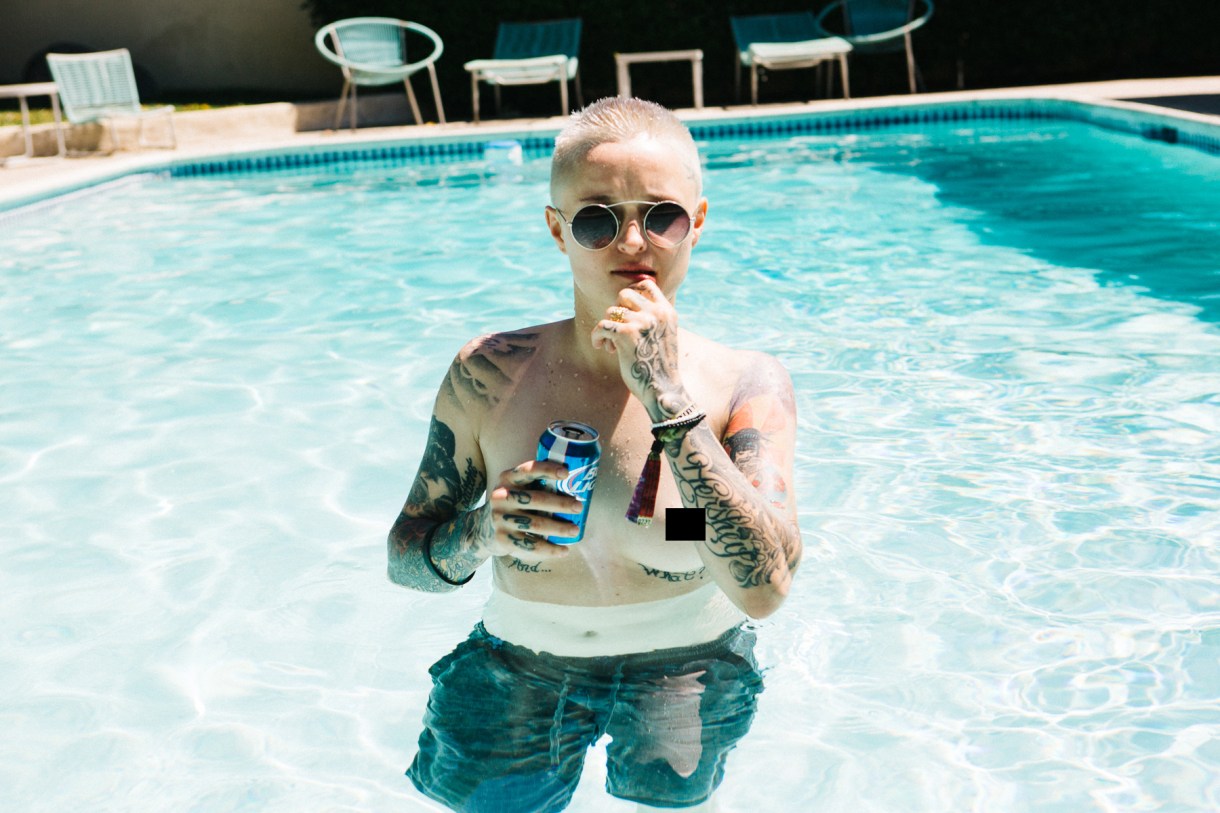 And were off to the pool party.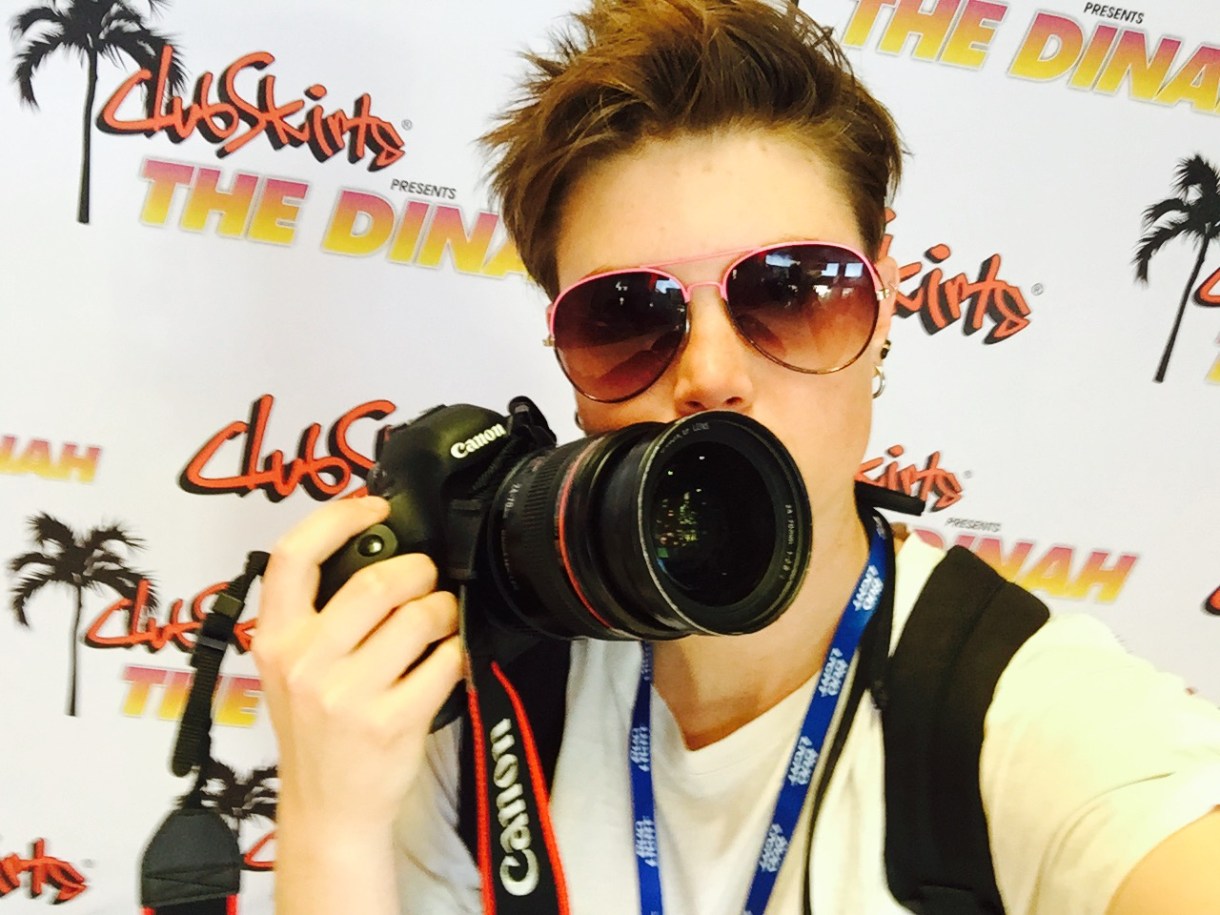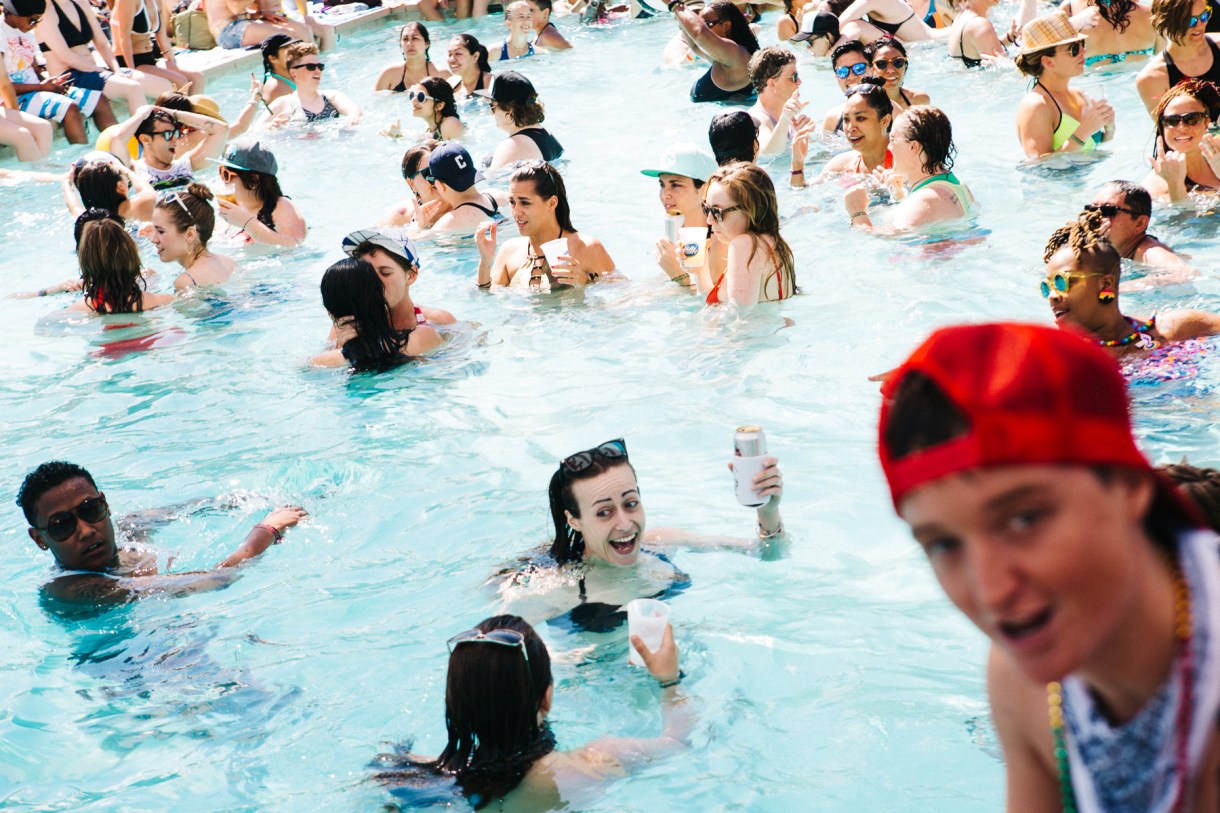 I checked into the Saguaro for some rest. I highly recommend having a place to hideaway from the action.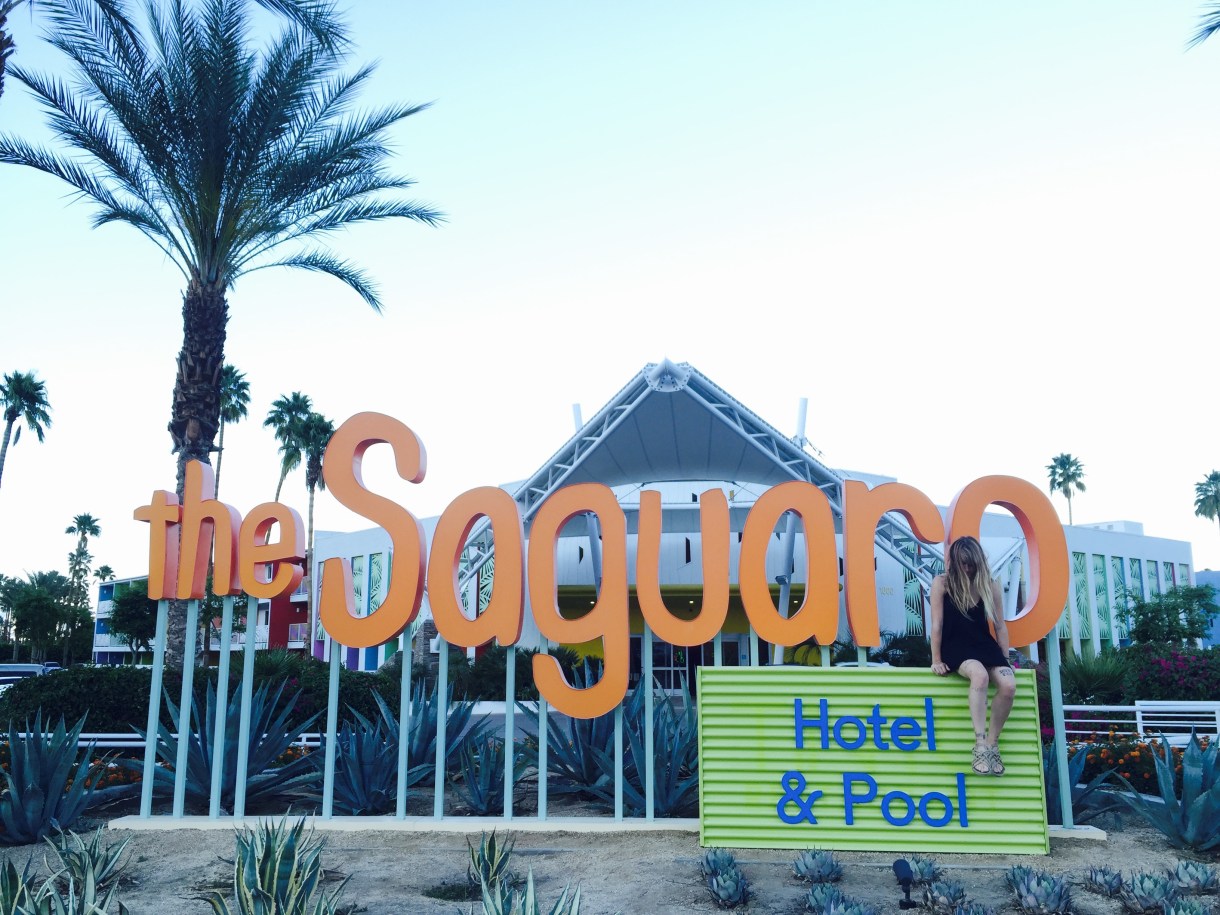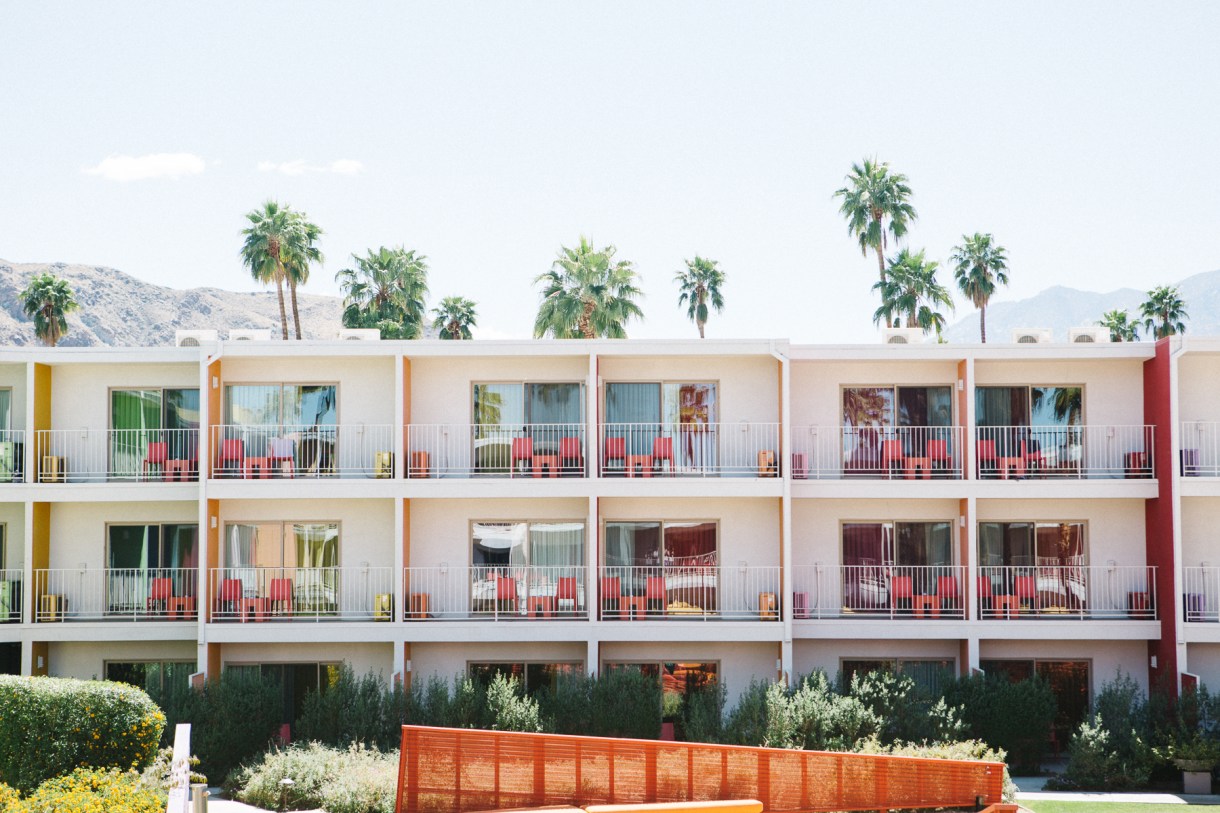 And then it was time for the White Party.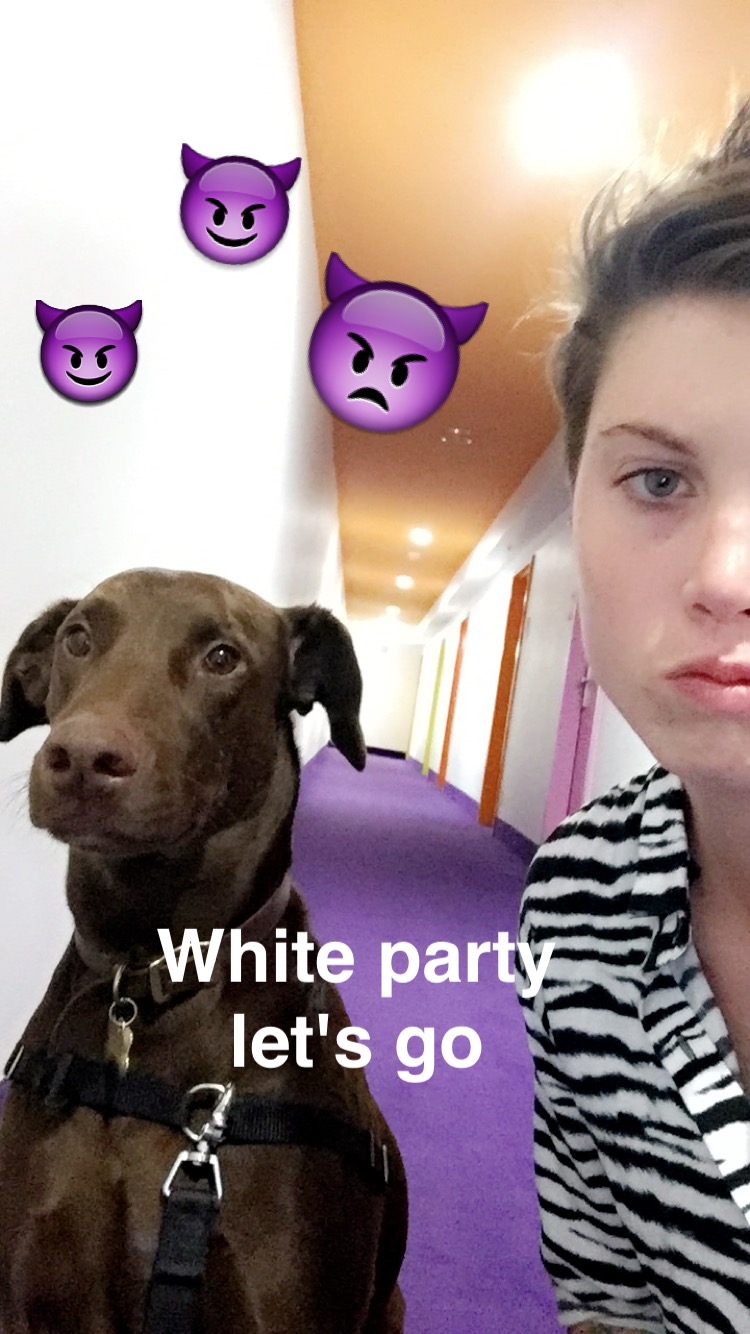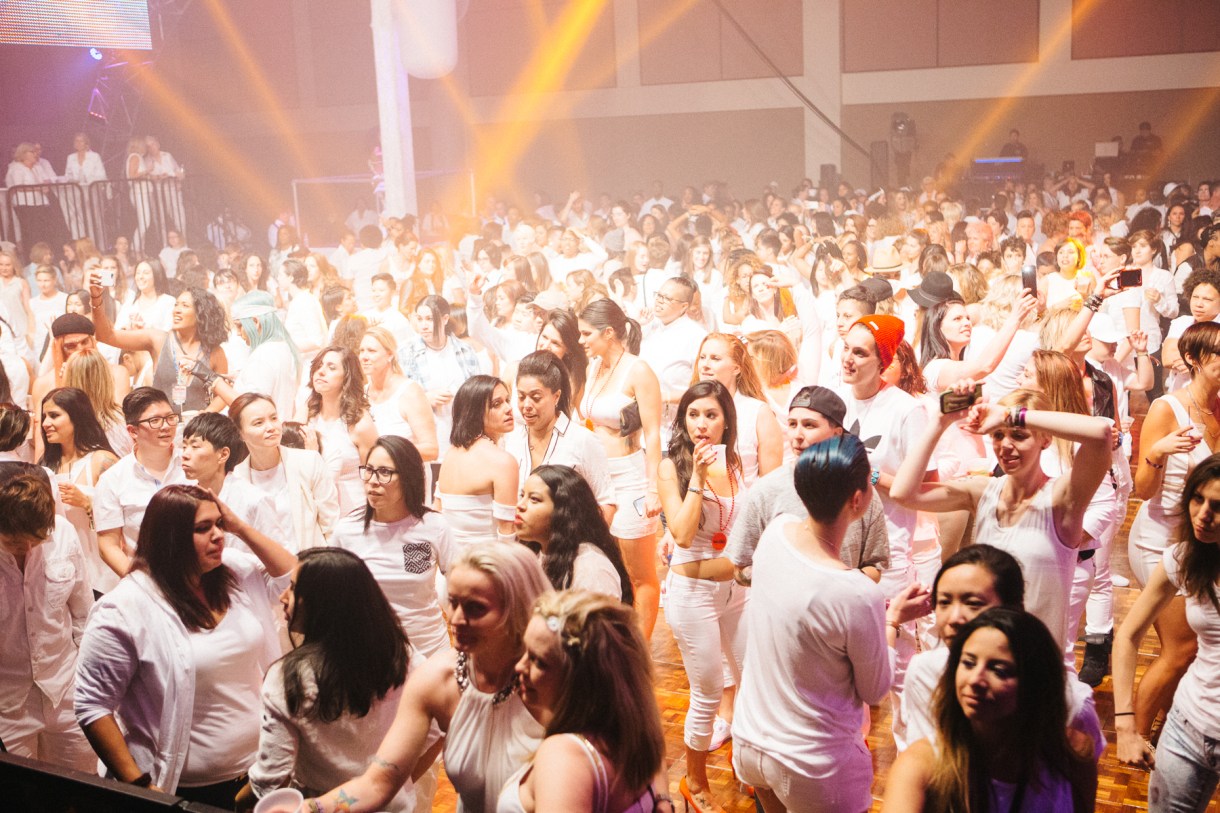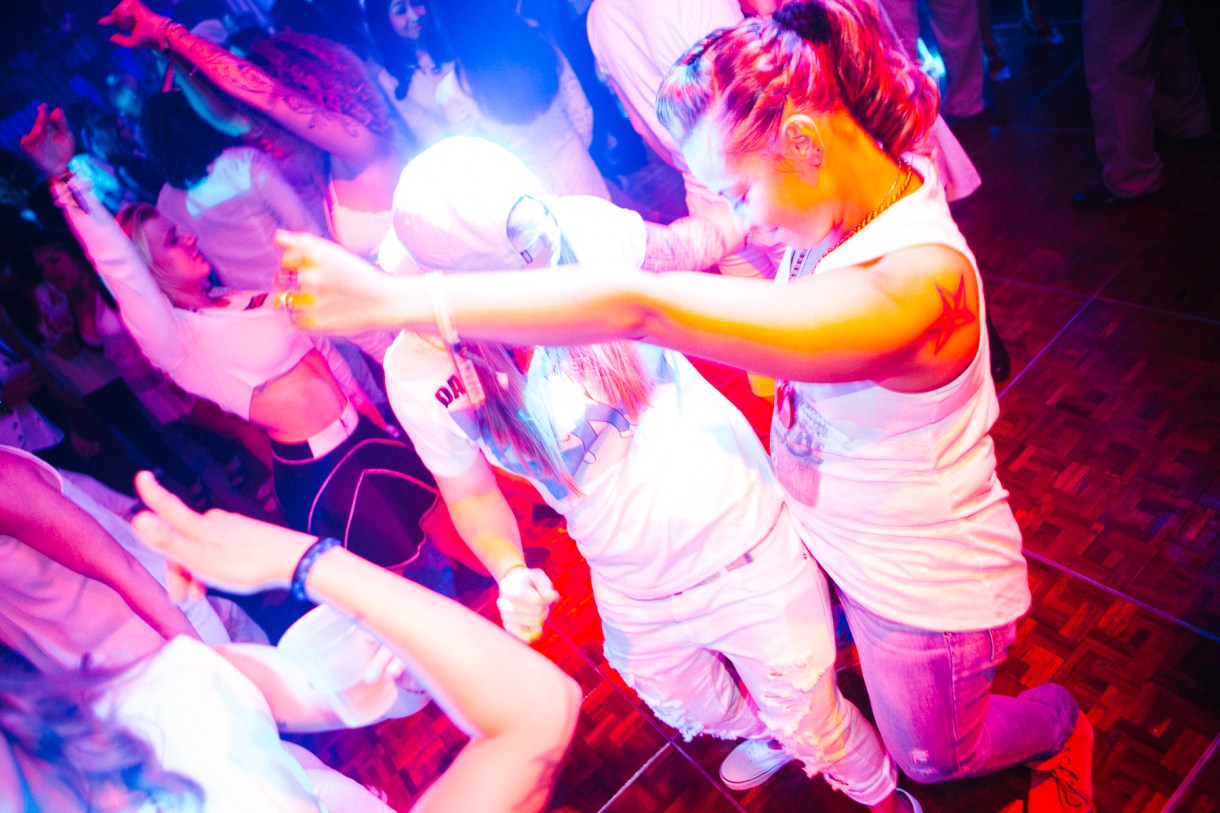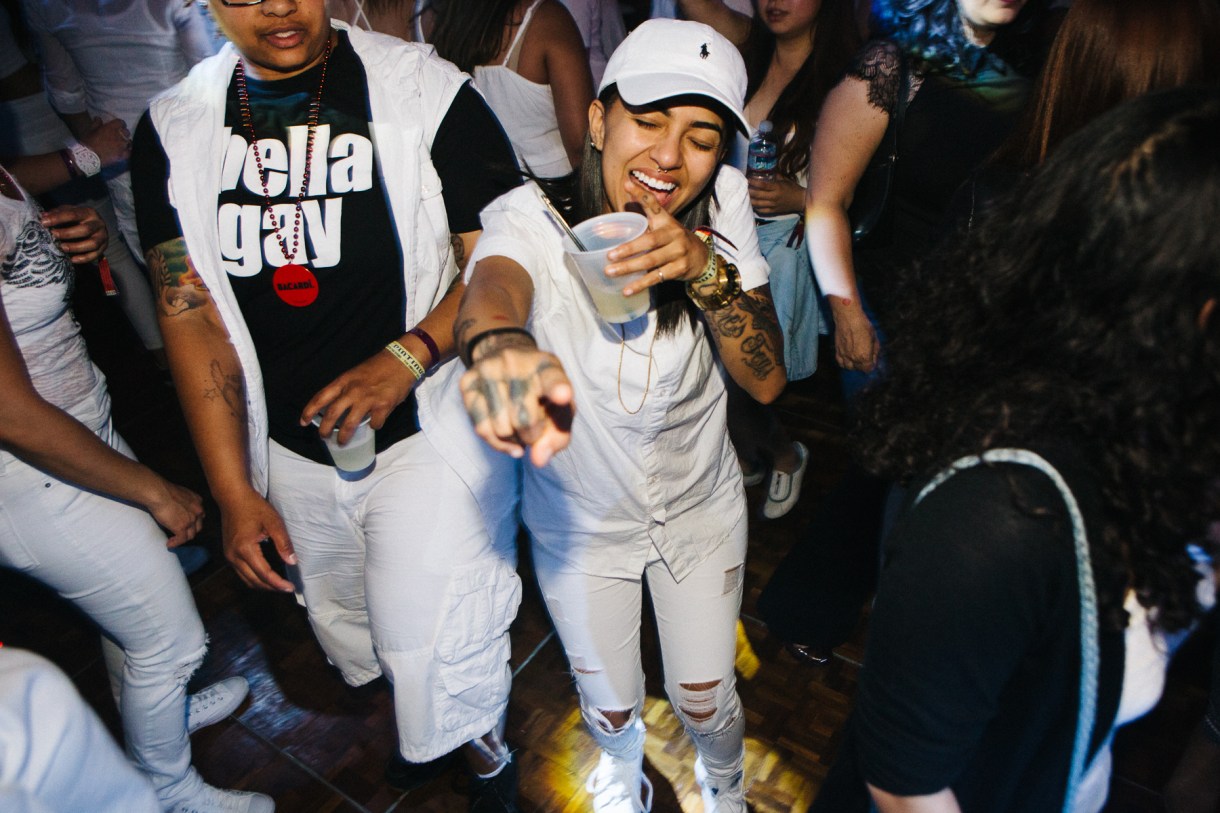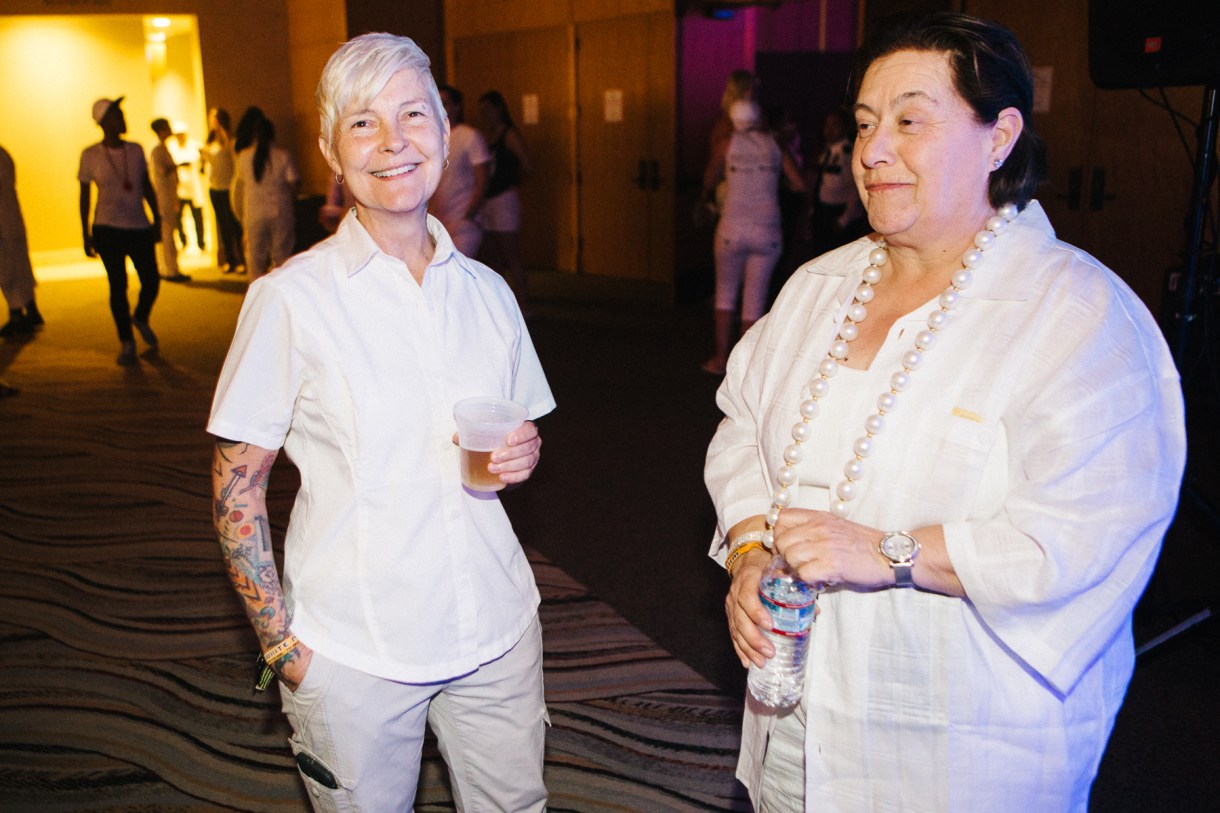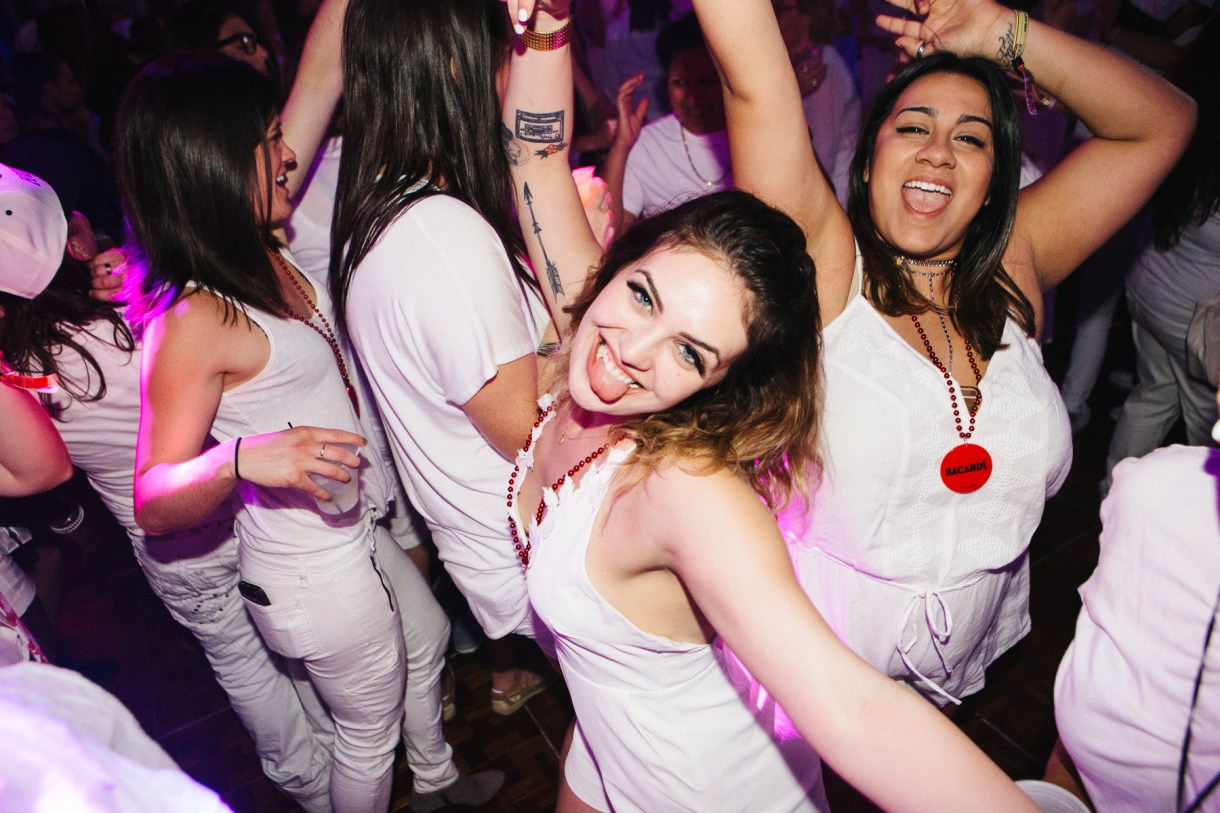 ---
DAY 3
We woke up and caught some pool time at the hotel.
And headed back to the Hilton for another day in the sun.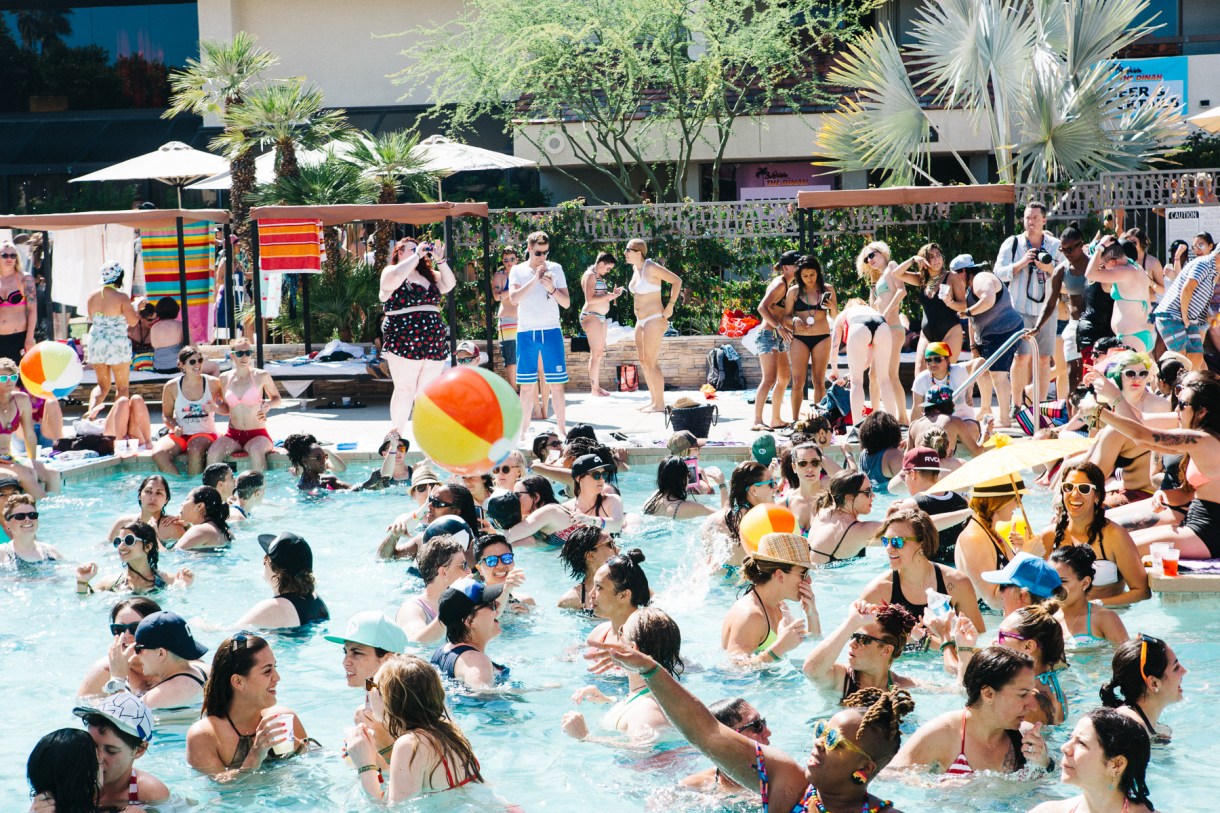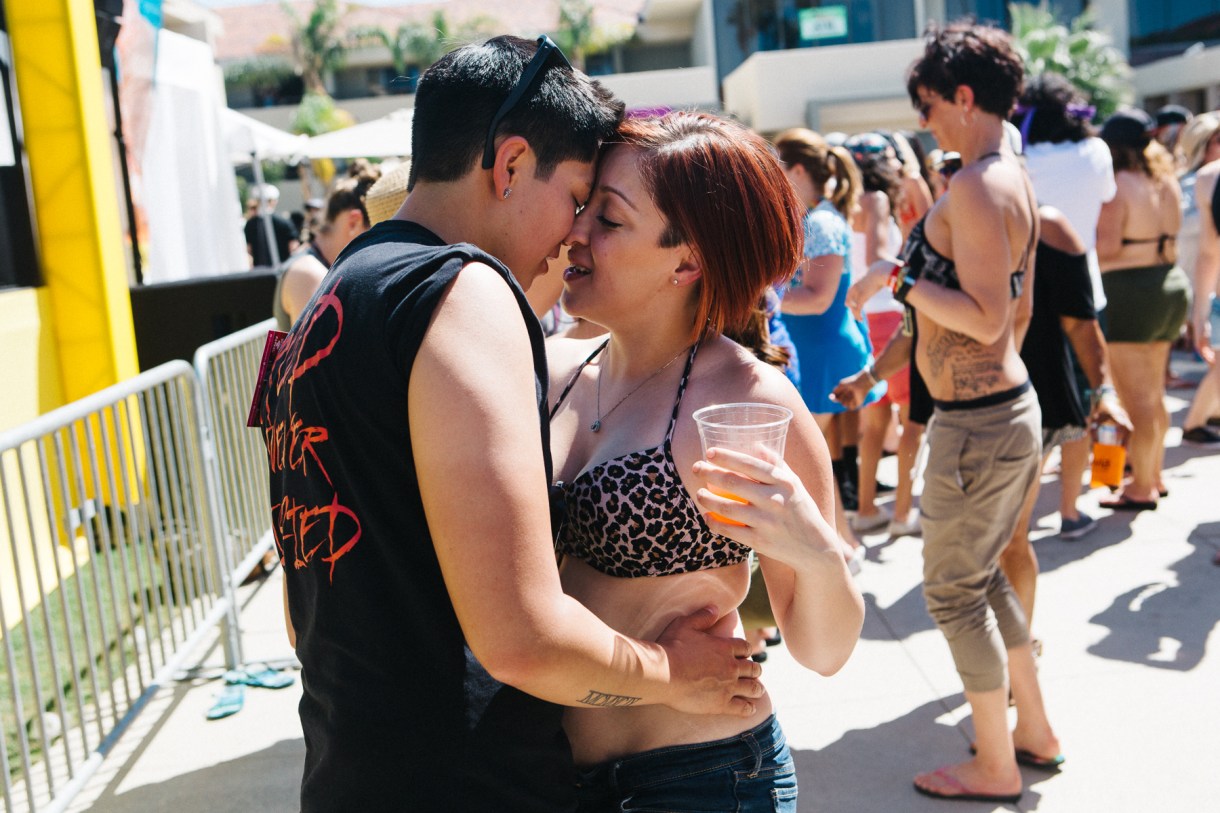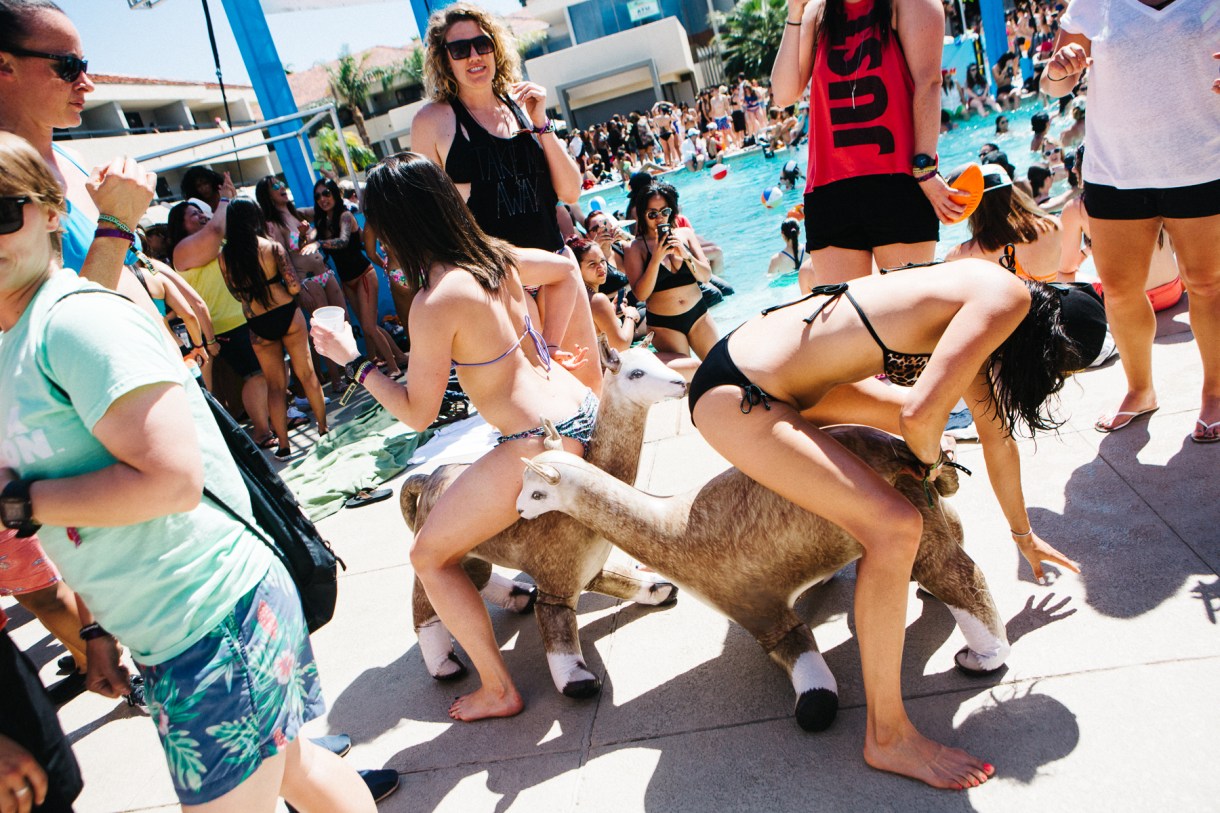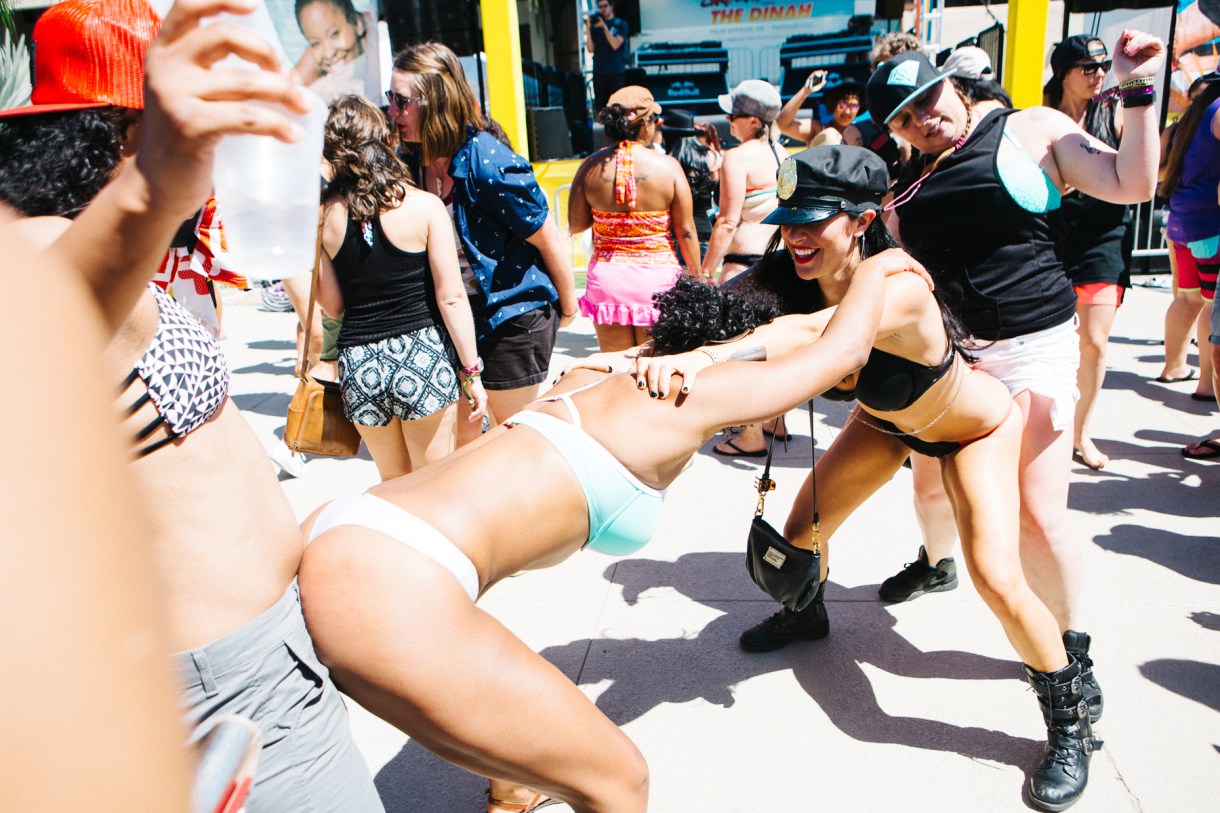 I escaped to another friend's rental for some quiet pool time.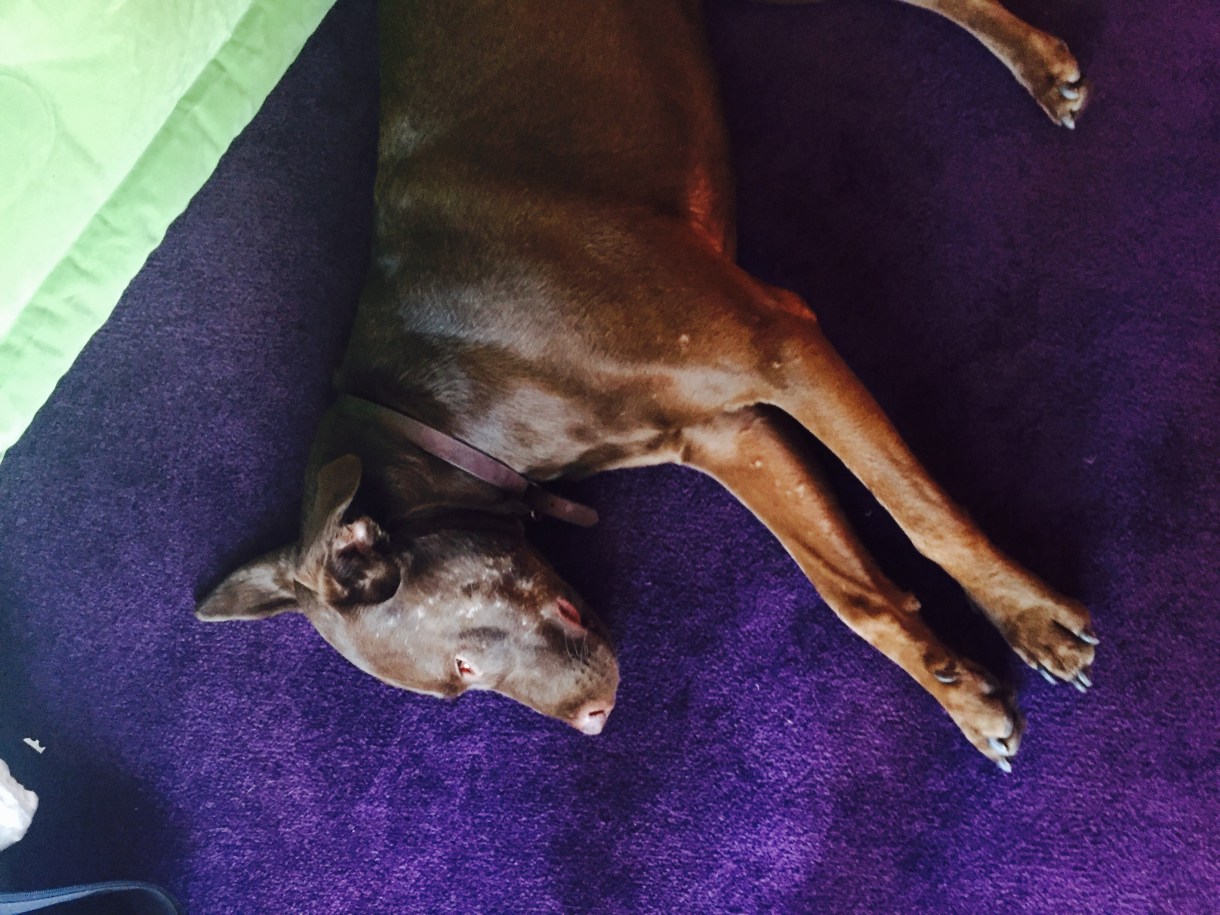 And back to the hotel for a nap.
And some evening bocce ball
Then it was time for the "Hollywood Party"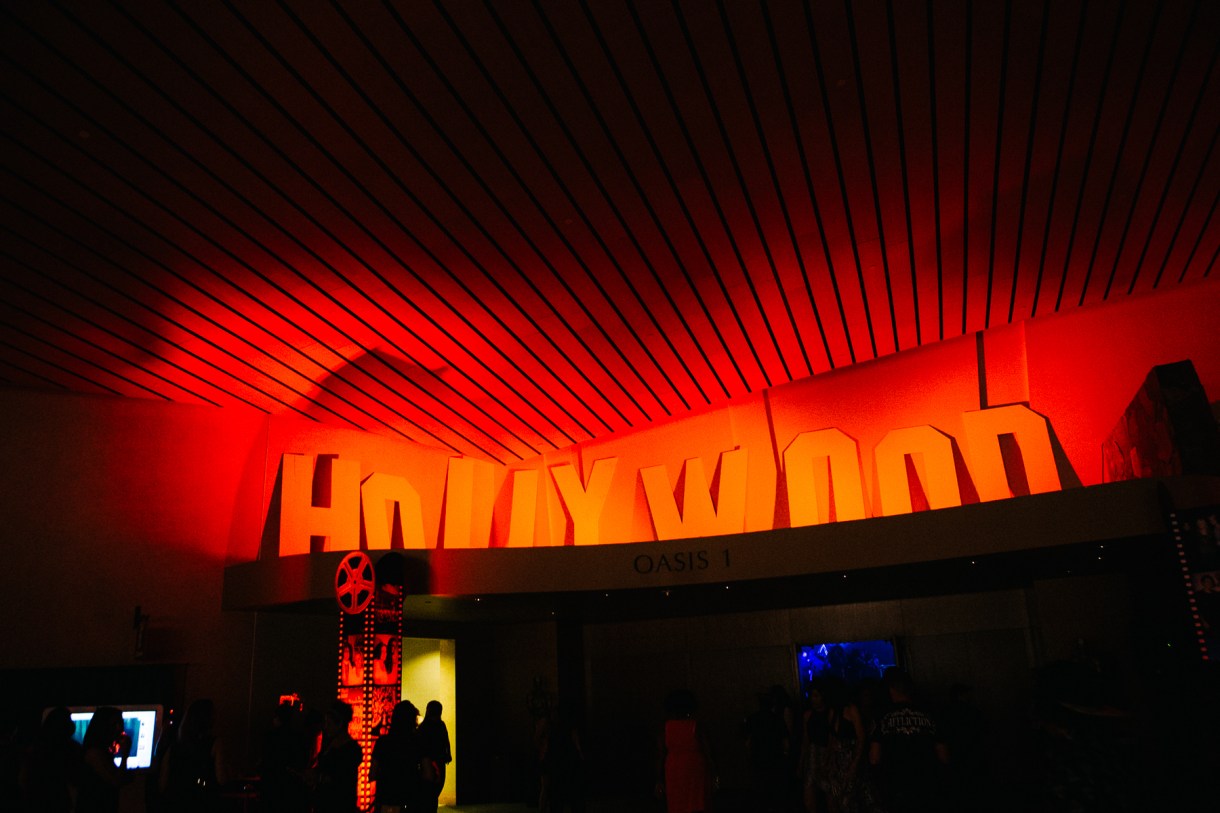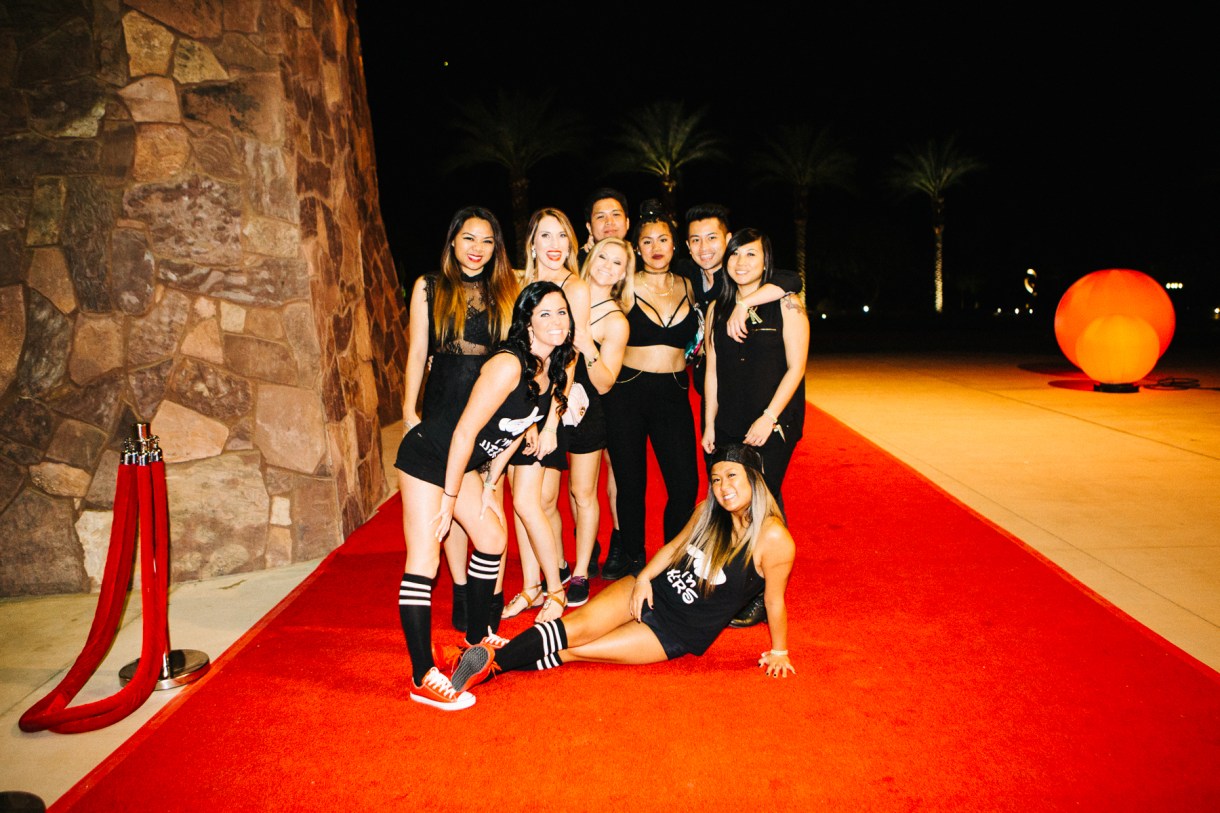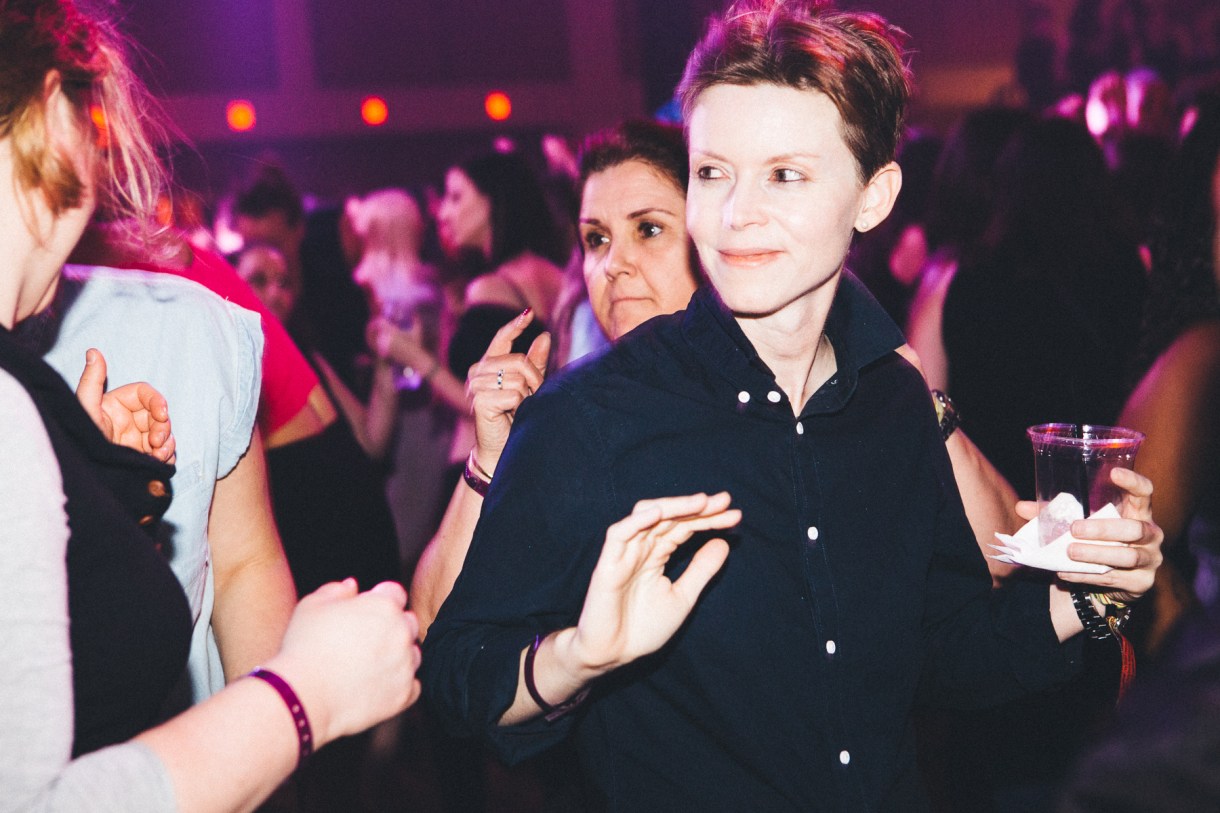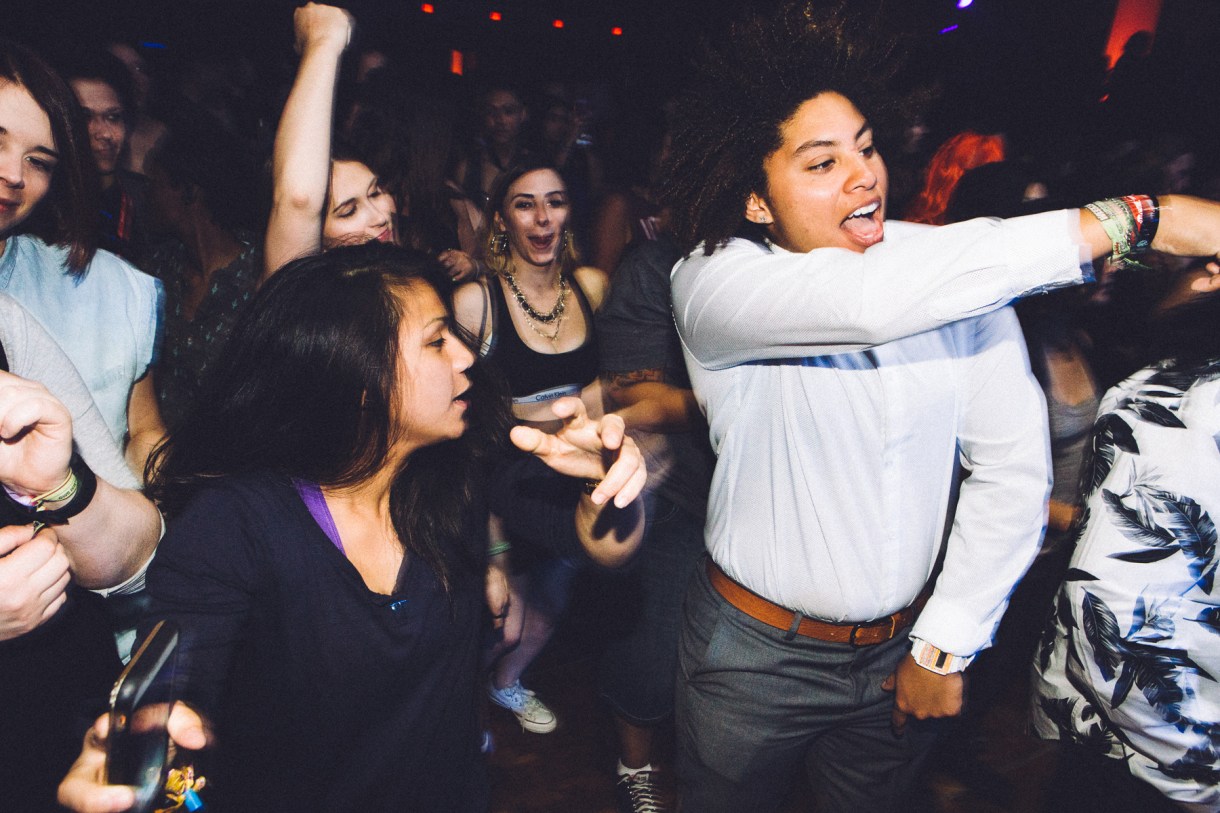 We ended up at a house party and this happened…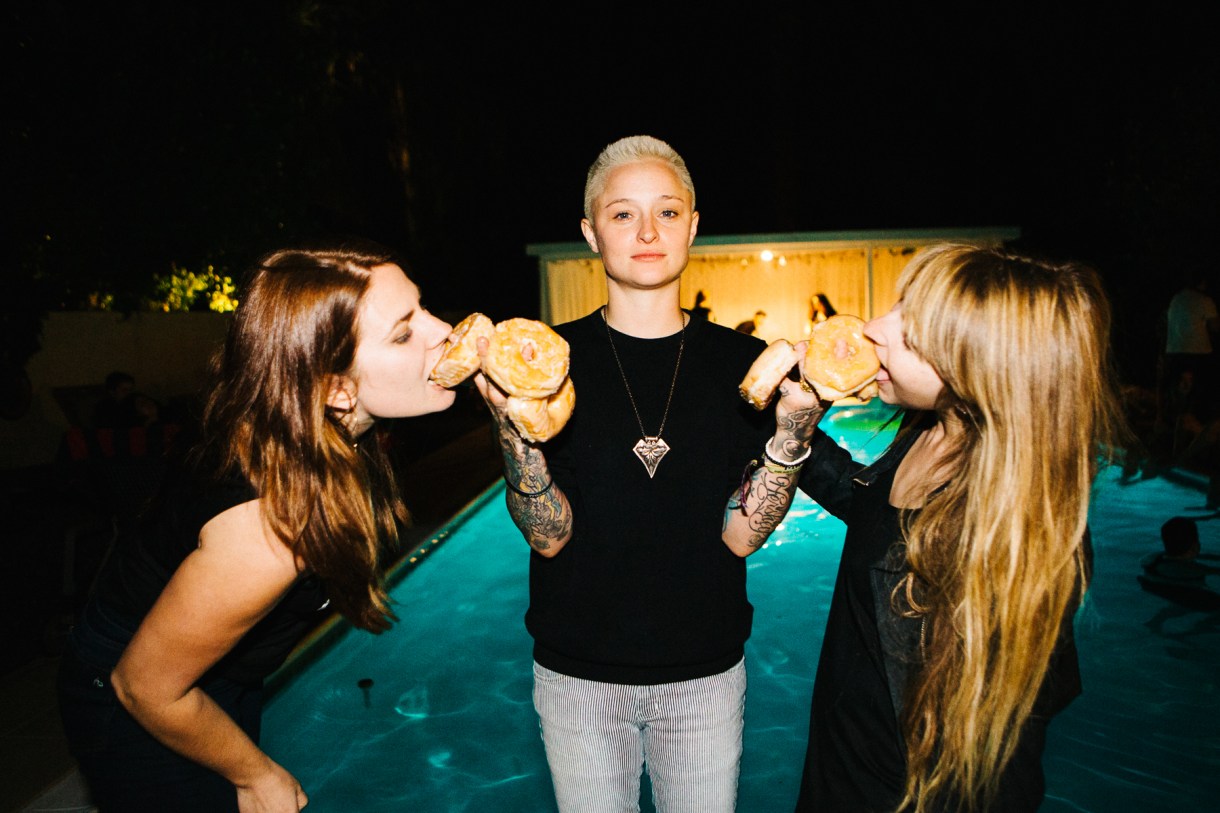 ---
DAY 4
Woke up early and headed to the Hilton to catch Madison Paige opening the final "Wet and Wild" pool party.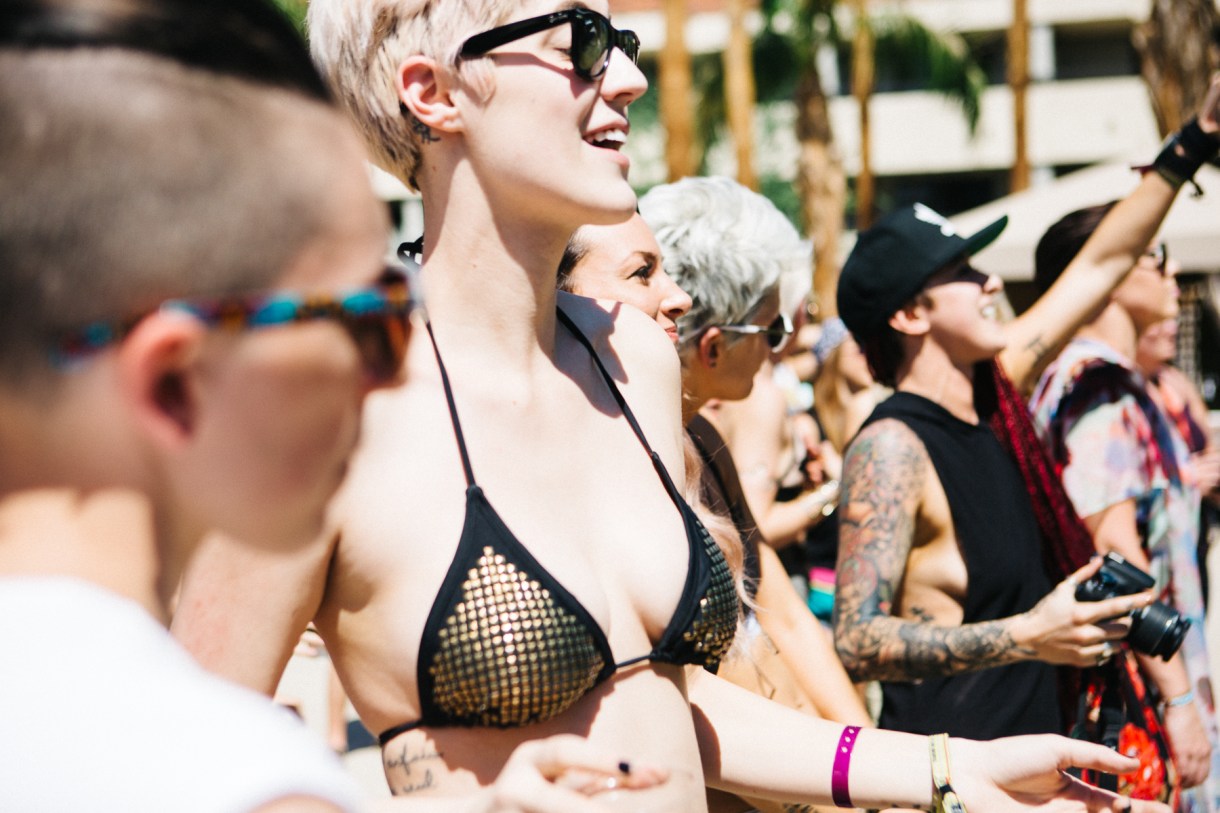 Then I headed over to the Ace to catch some mellower vibes.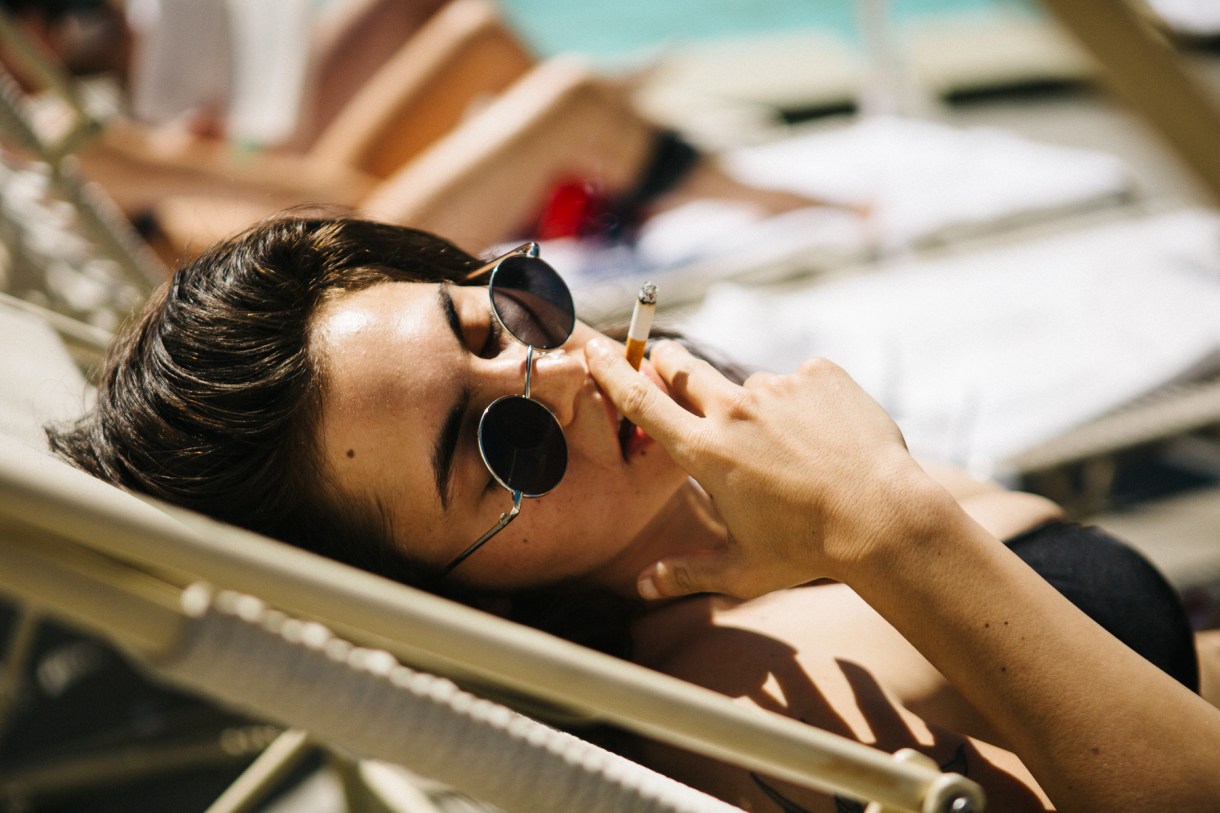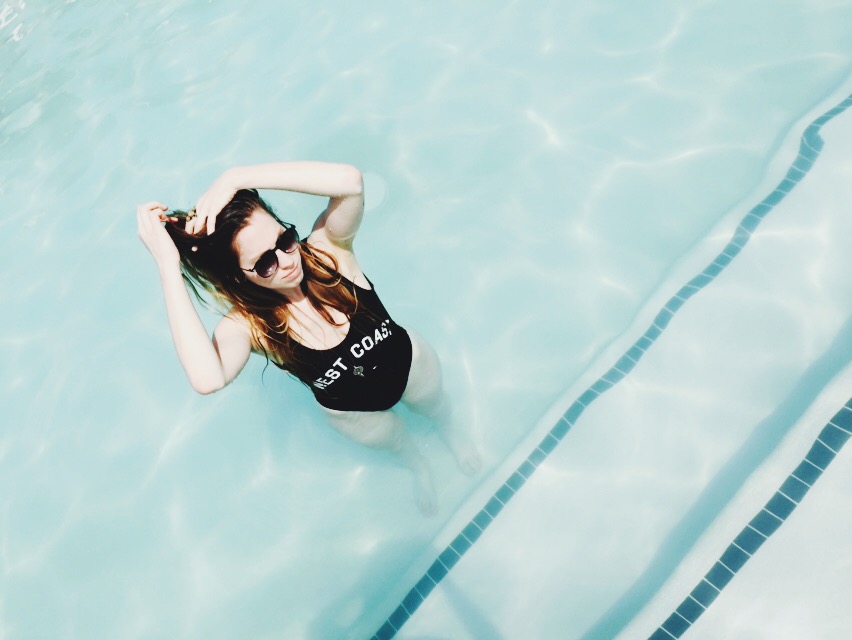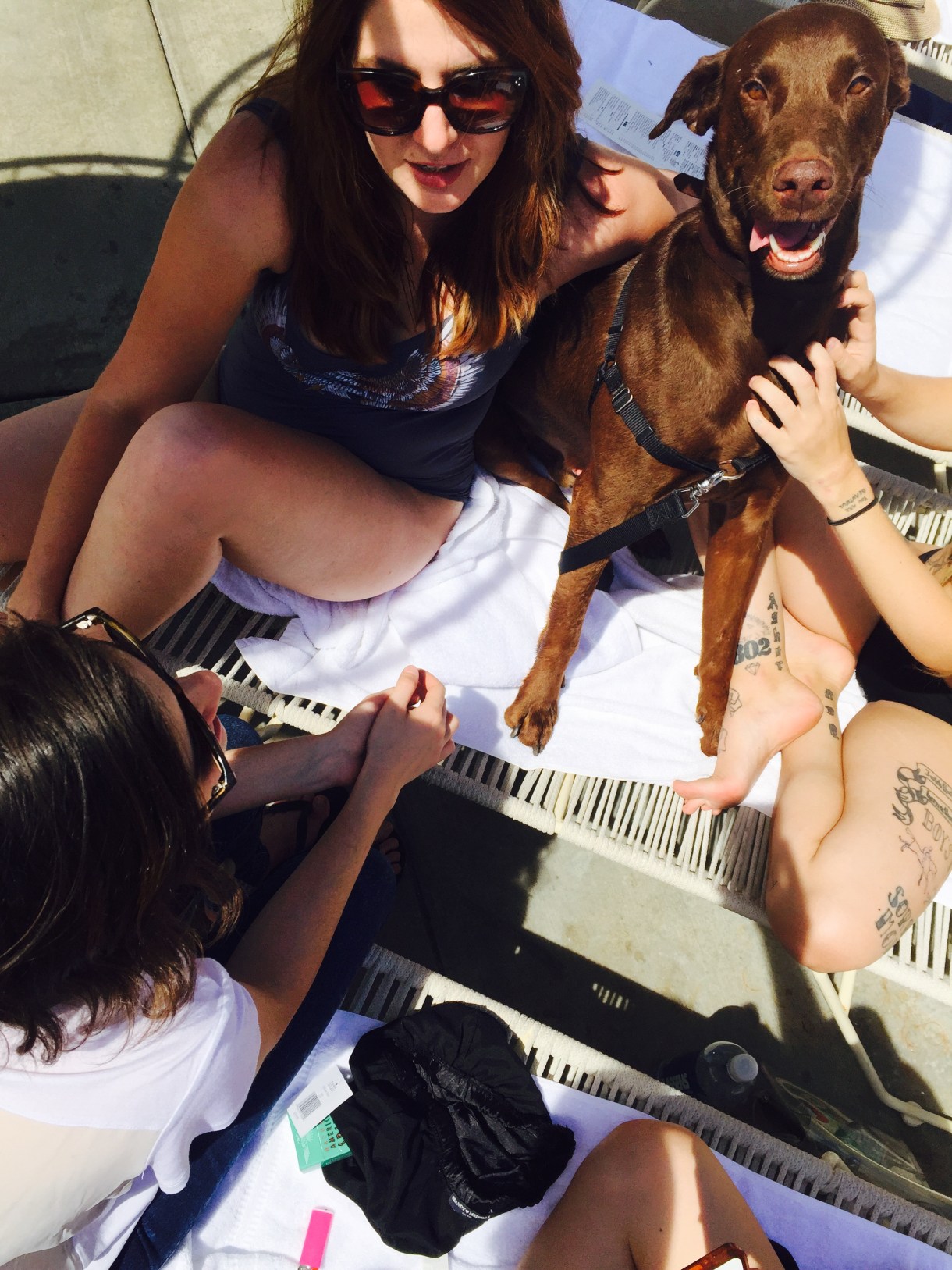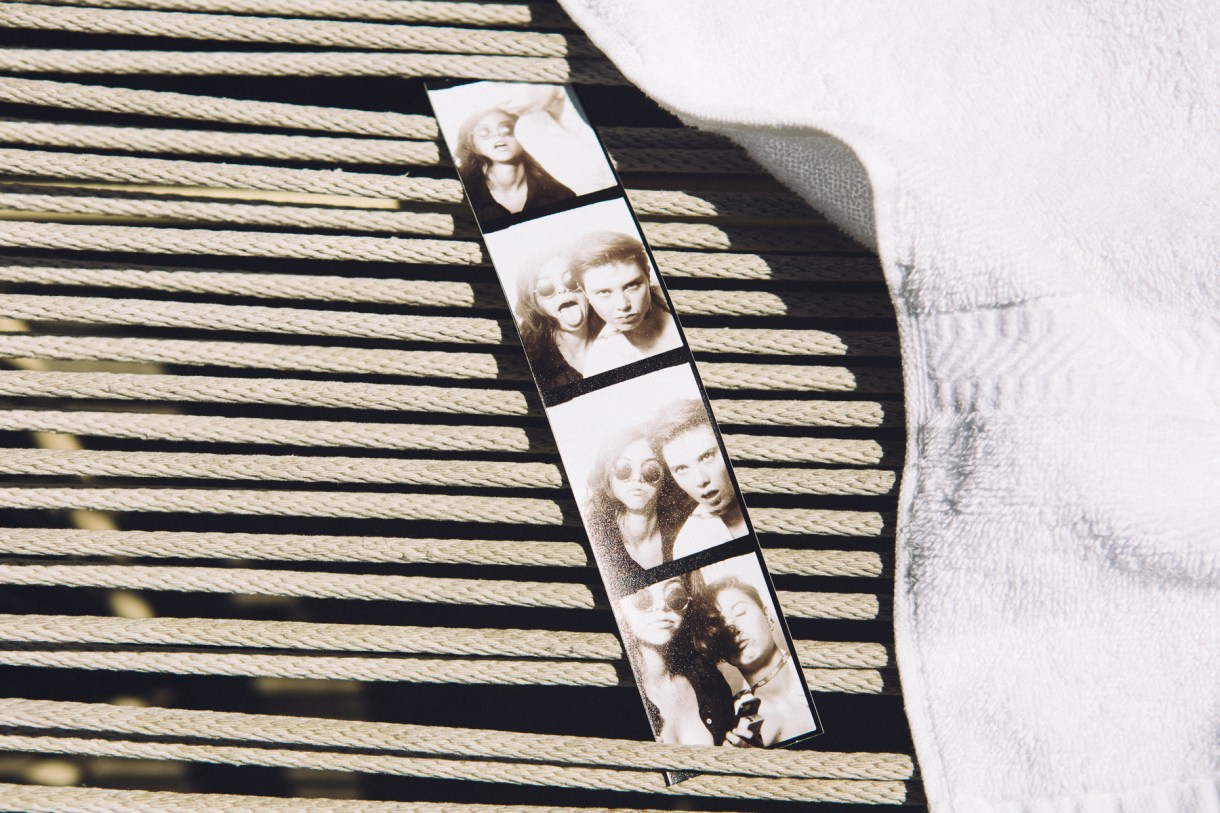 And with a milkshake from "Great Shakes"…
We were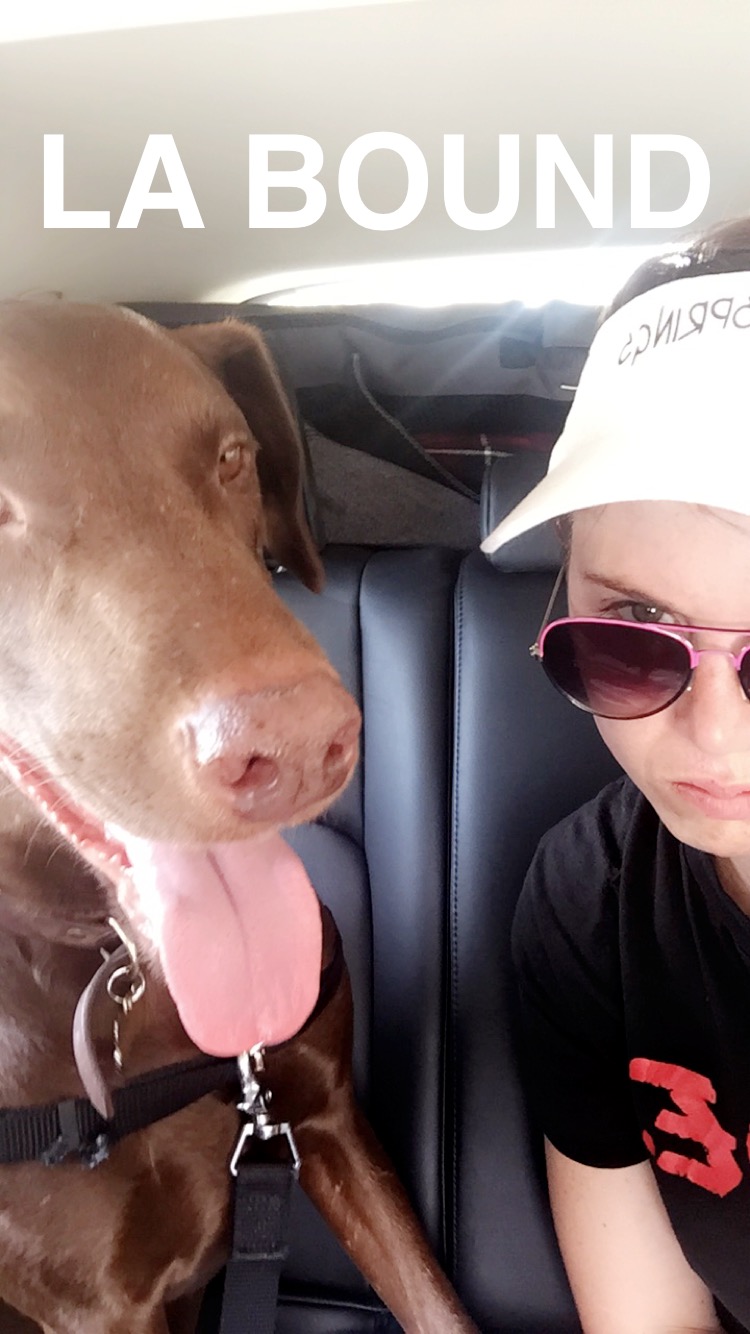 And without a sunburn which is a MAJOR accomplishment.