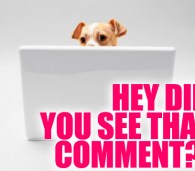 Hi! Notice anything different around here? We redecorated for 2011. You know what else? Haviland and her "backing band" created a song out of one of Riese's old poems. You might want to find a way to get that on your ipod.
This week we also gave you the best/worst of everything in 2010 which includes pictures of everyone as cats, so. Also here are the top ten sweatpants you should be wearing (hint: university sweatpants are the best! I'm wearing some right now). In fact, I'd say 85% of my life is spent wearing sweatpants.
DeAnne Smith is back with fears of a lesbian invasion and also invites you to share your favourite "academic" word!

The Sh*tt*ng Rainbows Award to eke, diver, boyar, allie: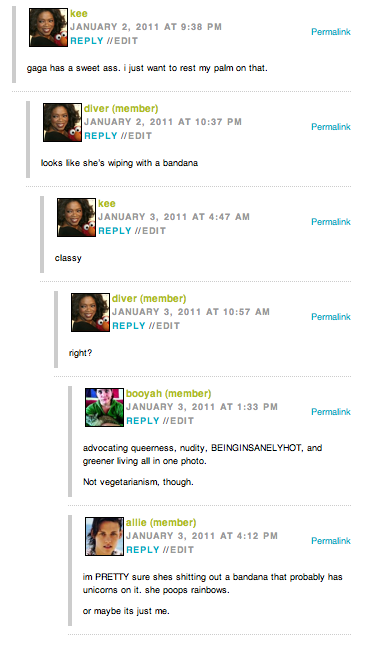 The I Might Be Slightly Biased Towards Canada Award to katiebug:
I'm all for bringing people up here but we might also want to think about pooling our funds and buying a private island and declaring it a sovereign state. Possibly we might want to buy an island in Canada so we still have easy access to the maple syrup and beer.
The Harry Potter Award to bani:
difficult times lie ahead harry, soon we must face the choice between what is right, and what is easy.
The We Are All Made of Kittens Award to Barbara:
the cat with the iPod looks like Laneia. Just saying.
The Eyes Have It Award to e:
you guys aria's eyes should be a separate character they're so big and dreamy
The Bananagrams Award to JanisBing:
I spent thirty minutes trying to write something mean. All I found was this bad anagram.
Ramin Setoodeh
________________
ie Random O'Shite.
The Harry Potter II Award to Ziggy Hreins:



The Reverse It Award to Dina, terracottatoes: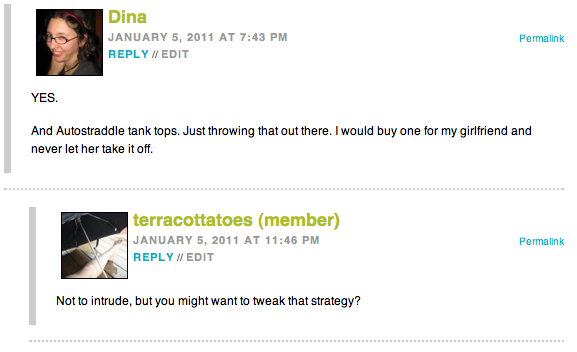 The Sing It, Sister Award to Cassandra:
My life is a mini, impromptu Pride march.