I keep my phone hella minimal — I've been "Marie Kondo-ing" it since before it was a thing. It's a mixture of second nature and intentionality. Although a lot of you have seen what I wear to sleep, what music I like to fuck to, and even my stance on the existence of mermaids (THEY ARE REAL AND ALL WANT TO MURDER ME) I am a very private person. Minimalism and privacy bleed into every area of my life, from my relationships, to the space I live in and even into the tiny, expensive rectangle that is always nearby and never fully charged.
iPhone recently released its latest iOS update, and that update encouraged a few of yall to give us "Jailbreak your iPhone to make it all Hello Kitty themed like it's 2012" vibes and I was here for it. However, I have officially accepted my auntie status, and that means I lack the patience to watch the 14 hour Youtube videos that will show me how to redecorate my phone. Instead, I just used the update to unlock a new level of organization and that inspired me to share some of my other phone habits that have been making their way around Autostraddle HQ.
.
---

Who
Let's go back to my privacy.
You know about me, what I want you to know. A large part of keeping my privacy is trusting the people I run with. I keep my circle Sasha Obama levels of tight. I have 35 contacts on my phone. They are made up of the few family members that I like, The people who gave birth to me, and the homies that I trust.
The people in my phone don't care that my read receipts are on. They are the folks who I would get up for in the middle of the night with no problem. These people get space on my phone because I've given them space in my life. It makes my world so much simpler. No unwanted group chats and no texts from old co-workers who would never cover my shift. No one has my number that I don't want to have it… I have a system — and it goes a lil' something like this:
Say we connect in some way and wanna kick it — I'll give you my IG but not my number. If the two of us truly wanna chill we will slide in those messages and set something up. If not, no harm was done and our follower counts stay the same.
If we do kick it and have good gay old time, then I'll shoot you a text but not save you. No pressure from either side to kick it again but if we wanna, quicker contact.
Say we keep kicking it steady, and really vibe with each other, then level up bitch because now you get an initial! I don't like saving folks by their full names simply because I like the streamlined look of initials.
What's that class? What if two people have the same first initial? Well, You get a second letter and then are well on your way to the final level…
 If we are in it to win it then I add a photo to round it all out, one that I have stolen from your IG so that when we are texting I get to see your cute little face pop up and bring me joy.
It seems like a lot but it's really not. It's always worked and I haven't had any slip-ups but, that's not a fear I have anyway. I don't keep people in my life who don't serve me, it took me a minute to get there but when I did? Never turned back. Changing your ex's name to "NO ANSWER" to keep your peace? You know what's better — blocking their number and deleting them from your phone. 310 contacts in your phone for what? Who are they? An aunt that's racist, an old roommate who never gave your half of the deposit back? Some babe you hooked up with once? DELETE THEM!
What
I don't have too many things on my phone, but the first thing I see when I turn it on is myself. Looking at myself makes me happy 90% of the time and I worked damn hard to earn that number, So if I wanna see my perfect nails or my body wrapped up in rope the minute I turn my phone on — that's my business.
What doesn't make me happy is clutter. Having 74 apps on your phone more than half of which you only used once to get a coupon or take some pictures? DELETE THEM. The 23,439 (and growing) number of emails making you anxious? DELETE THEM. The 94 photos you look at of a friend who did you wrong 3 years ago making you sad? DELETE THEM.
Purging your phone, this tangible object that we are so connected to, and keeping up with the habit could inspire you to do the same in other parts of your life. Deleting or purging, in virtual reality and IRL, makes me feel like I am done with the past, which helps me move forward and not stay in it. The good moments and memories are in my heart and the sad ones have served their purpose and I've done the work to heal. That being said holding on to some things in the digital realm, the ones that bring you comfort and not pain, those are the things worth holding on to.
I have the standard social media apps, I delete most text threads every night (save for the group chats) and don't keep more than 50 photos on my phone. Something in each of those areas earns space to stay because, in some way, they bring me joy.
Within those 50 photos is the picture of my mom in her 30's that always makes me smile, and when I open up Twitter or IG I know I'll laugh for at least ten minutes.
When
I use my phone quite a bit and whenever the fuck I want to and do not in any way feel bad about it. I have been well aware of everything "The Social Dilemma" has only recently taught some of yall, for years.
I won't blame it on work or the pandemic, even though lately a lot of it though actually is for work (she says with a shrug and a smirk). As much as you may read my work here, I write for quite a few other places as well and I often get that work through social media. My tweets not only make you laugh, they pay my bills and have connected me with many of the editors that I consistently work with today.
I also use it a lot for pure garbage reasons as well and some of that includes: Adding items to wish lists that are already 6 pages long and responding "No" to tweets that rhetorically ask "Is the TL asleep?".
Even though I'm on it often, I am not on it consistently. I have limits and reminders set for certain apps but I use them as a guide and not as a way to punish myself. If I press "ignore limit" three days in a row it's fine, I know when I have had too much and gradually take it down and check myself. I don't have the time to make myself feel bad for being on TikTok for two hours if it made me laugh and chill out for a bit. One thing I will recommend if you're gonna be staring into the blue light for hours — grab some blue light glasses from your local eyeglass store. They help, are good to invest in and you will look really cute in them.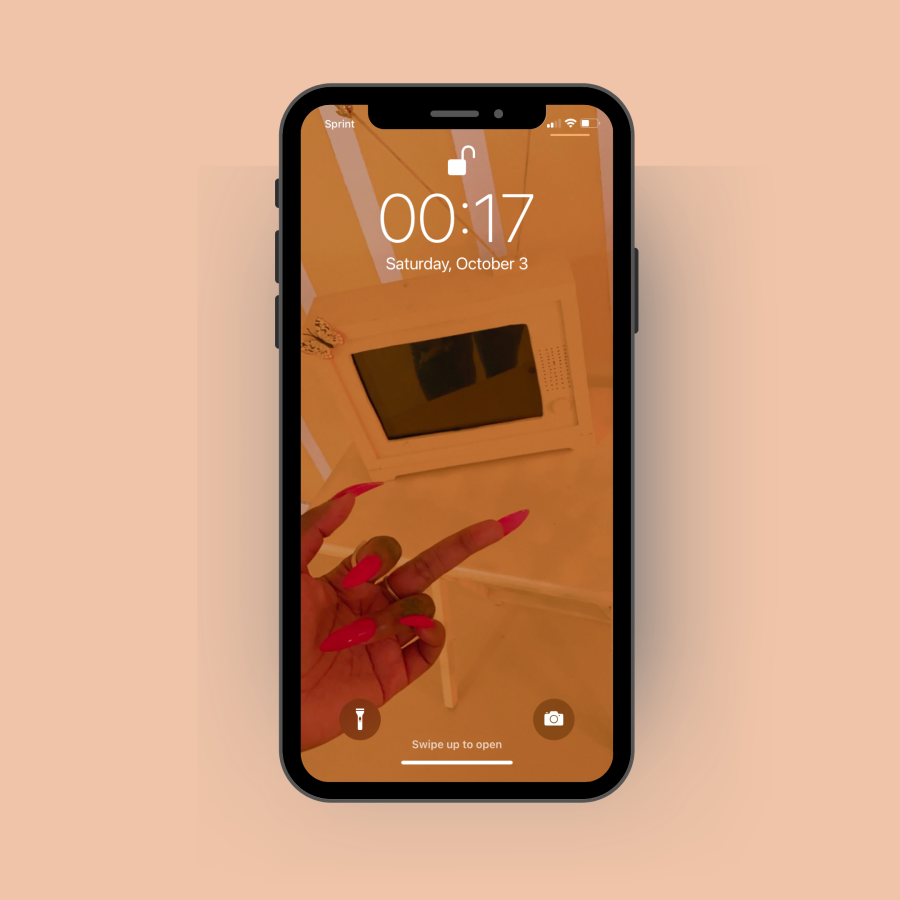 Where
This one is easy, I use my phone in the house and try my hardest not to take my phone out when I am out in public. I was robbed recently for the second time in my life and both times my phone in my hand was the focus. If I'm headed somewhere nearby, like the market or to grab some takeout I try to leave my phone at home, and if I can't leave it behind I keep it in my bag until I get where I am going.
Not having my phone out on walks or on the way to errands helps me to be more aware of my surroundings and also lets me eavesdrop on folks' conversations when I'm waiting for the bus. When I'm at home my phone is usually nearby but I am trying to keep it out of my bedroom when I am ready to sleep. I dunno if it's really doing anything for me but when I remember it makes me feel better so that's all that matters.
I do have one question though — Shouldn't we only FaceTime at home and like, not on the train or while in line at the cafe?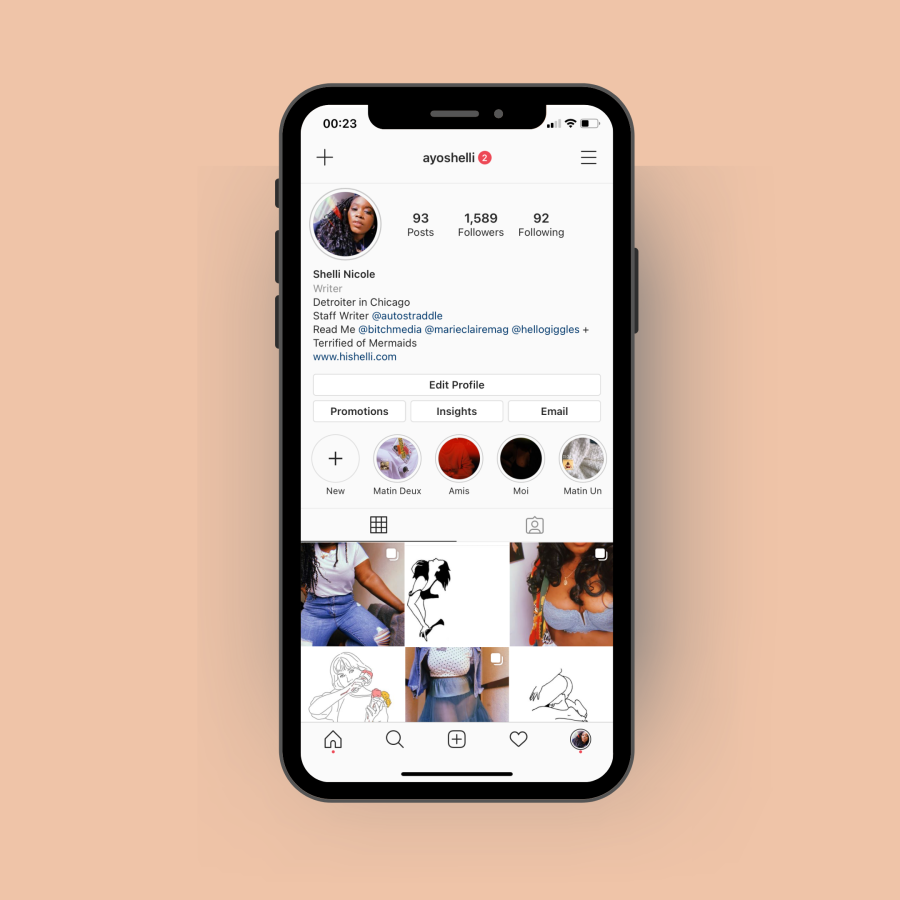 Why
When people find out about my phone habits, namely my contacts and deleting habits, they assume I'm hiding something. I do love my privacy but my phone habits are mainly to preserve my time, energy, and joy.
Limiting people's access to me saves my energy, some people want to drain you with phone calls that go in circles or text you paragraphs that mean absolutely nothing and I don't want that. My energy is precious as is my time, I save so much of it because I am not in contact with anyone that I don't want to be, And lastly, my joy — ahh my all-important JOY. Do you know how hard it's been for some to capture it these days? To find it and it not be fleeting?
I've made my phone an object of tangible, constant joy. When I start it up, when I go to open an app, or when it rings and it's always the face of someone I want to hear from that fills the screen… it's pure joy, and experiencing that feeling is always something I have actively chosen in every facet of my life.
---
So, after learning the 5 W's of my phone habits, let's see if it makes you look at yours. Maybe now you'll finally delete the screenshot result from that "What Alex Mack Hat are you?" Buzzfeed test from 4 years ago or maybe you will just clean up your home screen, both are a great start.
What I really hope is that this inspires you (especially if you're a black person) to rethink just how much of yourself you are giving out to others, and that once you assess that, you'll start choosing yourself more — and that it leads you to have more joy.