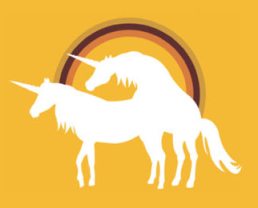 Well good day to you, queers! It's National Coming Out Day, were you aware? This is a very "Kumbaya" sort of day in which we, The Out, send our most supportive and loving vibes to The Closeted, so that they may feel the power of the rainbow and charge forth into Honesty and Visibility, etc.
It's also a good time to do what queers love best: talk about ourselves!
We thought we'd share some of the more humorous / awkward reactions we've received in our many, many years of proclaiming our homogayness to the world! As mentioned in yesterday's Advice for Homogays from Homogays and Coming Out at Work, you should always take your own safety / job security very seriously and never feel pressured to come out in an unwelcoming environment.
Taylor, Tech Editor:
My mom and I were extremely close, but we never talked about Things, of course.
Inevitably the moment came and I had to choke out that awful mouthful of awkward. I'd already done that horrifying I have something to tell you thing that invariably results in either you coming out or the person you're talking to thinking you were going to come out, even if you'd simply wrecked your car or were pregnant or something.
I somehow managed to exhale my way through some cop-out variation on "I have a girlfriend" or how my girlfriend at the time, Erica, and I were more than friends, something, something and then I inhaled and unfurrowed my eyebrows and there it was. My mom is super cool, but kind of prim in this puritan-throwback way, so I had no fucking idea what was going to happen.
Next thing I know, there was a beat and then my mom busts out with "I THINK THAT'S A GREAT IDEA!"
And then, as though she was possessed suddenly by some sapphic demon whose realm was twentysomething nostalgia, my mom came pouring out with this entire sense-memory-ridden stream-of-consciousness tidal wave about her very close friend in college, and how, if they had only been attracted to one another, things might have been so great because they loved each other so much.
So, I don't know if my mom stole my spotlight or if it was just her series of horribly failed marriages talking, but yeah. That's how it went down, no kidding.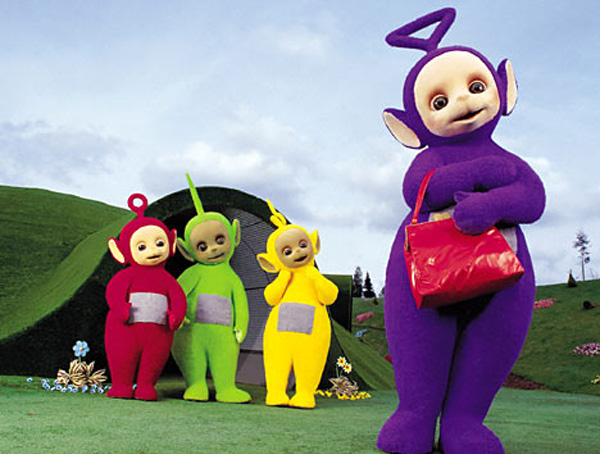 Intern Elizabeth:
I came out to my mom last year on National Coming Out Day via text message (because I was about to get on a bus to DC and I didn't want to leave the state without telling my mom why). In classic mom style, she tried to send me a sweet message back about how yes, she did already know, but she hit send too early and I got only half a message: "Thank you for telling me and I am very proud of you. I have really always known and its never made a difference. Please let me k" Eventually I got a whole text from her, but I'm still amused at our whole interaction.
Jen, Marketing:
The first time I told my 93 year old Grandma that I was gay she said, "I think you'll be really good at that dear." Three minutes later, she asked me what my husband did for work. She has Alzheimer's. I've come out to her a bunch of times actually and she seems to really enjoy the idea while she can remember it.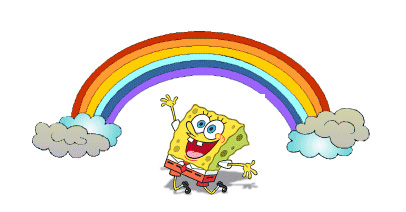 Hot Laura:
Romance languages are fun, but gendered adjectives are really just asking for trouble, especially since Spanish textbooks seem to think that dating is a great topic for the first chapter. One year, we had an exercise where we had to go around the room and say what we were looking for in a person. I don't remember what I said, but when I used an adjective with a feminine ending, my teacher corrected me saying "no, make sure your nouns and adjectives agree." I said "I know" and she started to explain again but then it hit her that I wasn't stupid, just gay. She turned bright red and apologized and we moved on like nothing had happened.
Crystal, Music Editor:
My mother and I have a rather distant relationship, we never really get personal and so the coming out conversation quite amusing. I think we both wanted the discussion to be over with ASAP.
Me: I've started dating a girl.
Mother: Oh. Okay. Do you need to talk about your … [super awkward pause] … feelings?
Me: No. I think I'm okay.
Mother: Oh. Okay. Good.
Me: Okay.
Jess R.:
"So Mom has been watching The L Word reruns all week… Shane is my favorite."
-my Dad, 2007
I never officially "came out" to my dad, he just figured it out through my incessant L Word commentary and my mom's concurrent obsession. I guess he figured ONE of us had to be.
Intern Emily:
I told my parents that Katrina and I were walking down the street in NYC and we saw Marie Lyn Bernard, this blogger that I really like, and that we went to dinner with her. Then I was like "Just kidding, I work for a website that she runs and it's gay and so am I."
Intern Lily:
"But we all thought it would be [girl from my former Girl Scout troop]"
– My mother
She figured that only one of the girls from my youth could possibly turn out to be gay and she didn't understand how I'd ended up being the chosen one. She had a point, there were other far more obvious choices. I hope they're all gay now.

+
Are you out to all 96737 of your closest friends, family and co-workers? Tell us your own hilarious / hilariously awkward coming out reactions in the comments!
If you're coming out to someone today, GOOD LUCK, FRIEND. Let us know how it goes! For more on coming out and how to do it, visit the HRC's Coming Out Project.