I joined the workforce at age 13, and realized I was attracted to girls at age 14. I've somehow remained employed ever since, which means I've got 12 years' experience in outing myself to countless employers across Australia.
Coming out of any closet has the potential to be awkward as fuck, and your workplace closet is no exception. We're certainly not here to tell you that you have any obligation to come out at work — as exhausting as it can be to constantly dodge personal questions and pronouns and track your hetero white lies, sometimes telling the truth is even harder or else literally impossible (as any employee of the US Army could attest) (secretly).
You've got your reasons for wanting to come out at work.  There are so many little insignificant, tiresome things that could be wearing you down: the frustration of pretending to care about Two and a Half Men when all you want to talk about is Emily's story arc in Pretty Little Liars; the whiplash you get from looking over your shoulder while reading Autostraddle at work. There are also the positive benefits of increased visibility — showing your boss and colleagues that you're okay with who you are can encourage or even force them to accept the fact that there's literally nothing shameful about your sexual identity.
Here are a few tips from my personal experiences. I'm certainly not an expert or a professional coming-out adviser, so feel free to chime in with your own advice or personal experiences in the comments!
Know your rights.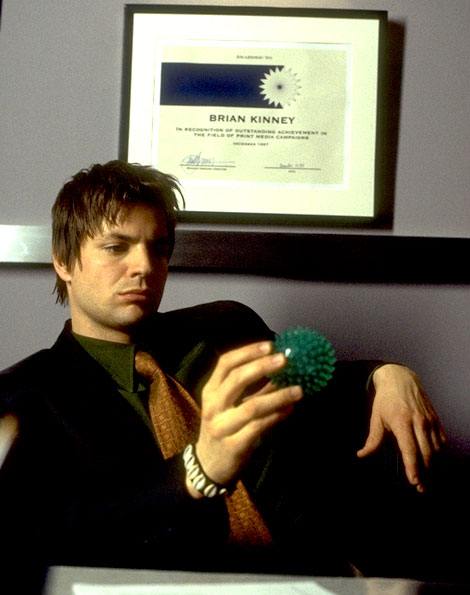 Can your employer fire you for being gay? As an Australian I'm able to leap blindly out of workplace closets without fear of termination, harassment or other form of discrimination – but unfortunately not all countries are as progressive. Workplace discrimination based on sexual orientation is still legal in 29 US states. Although thankfully there are plenty of companies that are willing to protect their homosexual employees no matter what state laws say.
Remember that just because your employer can fire you, it doesn't mean they will. You're probably a really good worker, right? You're nice to customers and you show up on time? Excluding those with a serious religious or political agenda, many employers will consider performance and loyalty more important than your personal life. And if they don't, the costs involved in hiring and training a replacement or enduring the backlash of your Autostraddle "Fired for Being Gay" exposé could be a large enough deterrent.
Feel out the company culture.

The only time I've ever kept my orientation a 'secret' was when I was employed by an abrasive American gentleman who could make or break careers in the music industry. During my first week on the job, he threatened to fire me unless I quit smoking. His willingness to cast judgment / punishment on this aspect of my personal life was all the motivation I needed to keep other parts of my life to myself.
Regardless of what the law or company policies say, sometimes coming out at work may not be the best idea. Get a feel for the company culture. If your colleagues and/or bosses seem particularly homophobic, bigoted or small-minded, consider the impact that coming out may have on your career path or day-to-day job satisfaction. Or better yet — quit! See if your local gay-friendly companies are hiring.
Make sure you're ready.
When you imagine the scenario in which you finally out yourself to your co-workers, does it end with you in the fetal position? If so, consider holding off until you're a little more confident. I'm not suggesting you wait until the thought no longer seems scary, 'cause it's probably always going to seem scary. How you break the news will likely set the tone for how people will respond – if you don't look at ease with your queerness, they won't either.
And just like coming out to your family or friends, modeling through the "I'm gay!" announcement is just one part of the coming out process. You'll also need to be ready and willing to answer all your co-worker's follow-up questions about your girlfriend or ex-boyfriend or Tegan & Sara or scissoring. If you think you can do all that without being apologetic about who you are, you're ready.
Create a plan.
Devising a complicated 'coming out' strategy that involves friending your co-workers on Facebook and then relying on them to snoop through page 4 of your Summer '08 photo album and spotting that one photo of you and your girlfriend holding hands on top of the Grand Canyon probably isn't the best approach. I mean, she could pass as your sister anyway.
What I'm saying is, you could leave a trail of coming out bread crumbs that lead up to your big gay announcement, but in my experience, this will only encourage workplace speculation and gossip. The last thing you want is for this month's hot water-cooler topic to be about whether the girl whose picture you've just set as your screen saver is a friend or a "friend."
I recommend taking the band-aid approach. Figure out exactly how much information you're ready to divulge, and who your first target will be. While telling the company's biggest gossiper is tempting (they'll tell everyone so you don't have to), I suggest going with the person who you've built the closest relationship with instead. They're more likely to give you the support and acceptance you're looking for, which in turn will give you the confidence you need to repeat the process to everyone else. And it is a process.
Do it.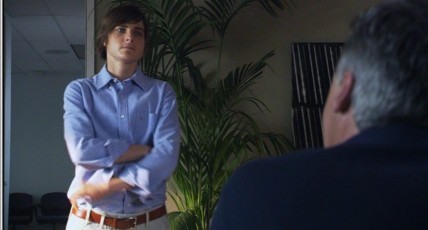 I like to announce my homogayness within the first week of starting a new job. I've grown a fairly thick skin and see no point in prolonging the inevitable. However, if you're concerned about peoples' reactions, you might prefer to wait until your co-workers have had a little more time to get to know you.
Here are some ideas for how you could drop the g-bomb, or its equivalent, into a typical workplace conversation:
What did you do last night?
I watched Rizzoli & Isles with my girlfriend.
What did you do last night?
My girlfriend.
What did you do on the weekend?
Went to [insert name of the local gay bar]
Ohmygawd Jacob is SO DREAMY
Oh I hadn't noticed, I'm on Team Bella ifyouknowwhatimsaying.
Ohmygawd Kate Hudson looks SO CUTE in that dress.
Yeah. I'd do her.
Be selective. Don't announce your orientation to colleagues who've never shown an interest in your personal life. If you've never had a reason to tell Janet from Payroll about your mother or brother or best friend, then she probably doesn't need to know about your new girlfriend either, you know?
If you choose to stay in the closet we  do highly advise that you don't invent a fake boyfriend. Dodging questions and omitting certain truths to protect your privacy is one thing, but creating fictional characters can be harmful to your relationships and your sanity – not to mention your career – if your stories don't add up. Don't do it!
Don't be a douche.
Now that you've been freed from your closet, don't let your new-found confidence get in the way of being a considerate employee. All the same rules apply. Once you've outed yourself, it's reasonable to expect your employer to refrain from any activity that is disrespectful or exclusive of your orientation. But if you start demanding any sort of special treatment, or that the company to throw an annual Pride party, you'll quickly get a reputation for being the office / workplace pain in the ass.
Know where to go if things go wrong.
If you're denied an opportunity that you feel you've deserved, have a chat with your boss first. Ask he/she direct questions about why you were passed up for the opportunity, and consider their responses. There may be a good reason that you hadn't thought of yet.
If you believe that you are being harassed or discriminated against because of your orientation or gender, turn to the HR department. If you don't have a HR department, go to your manager. If they're the problem, go to your manager's manager. If it's within your rights as an employee, insist on filing a formal complaint.
Proving discrimination is tough, so if possible, take the time to build a case before you make your complaint. Keep a written account of discriminatory incidents including the dates and times, the order of events, and the names of the offenders and witnesses. If you file your complaint and there's no action taken, ask why. If you feel like you're being ignored, consult a lawyer.
Are you 'out' at work? How'd you share the news? Have any tips?