Writing this column has been one of the best experiences of my life, not just because I get to write about something that I'm passionate about, but also for the relationships it has enabled me to build. I've made great friends by finding out that we're both fans of the same comic, and I've been lucky enough to even make friends with some of the people making my favorite comics. I write so that I can connect with people and never have I felt that more than when someone talks to me about how they read "Drawn to Comics." All of you have made my life wonderful. So, it is with that in mind that I present to you my last-ever "Drawn to Comics" before I move on from AS to other opportunities.
In this column I've gotten to recommend my favorite webcomics and graphic novels. I've been honored to highlight dozens of LGBTQ cartoonists and comic creators. I've been able to have a relevant voice in the comics world that I believe has made a difference in the way comics work. But that hasn't been because of me, it's been because of you. The reason DC Comics changed the transphobic parts of a Batgirl issue is because you readers shared and spread the articles about it. Queer creators made enough money to do comics for a living because you bought their comics and supported their patreons. Kids got to see themselves represented for the first time because you bought your cousins and neighbors and children Lumberjanes and Jonesy and The Witch Boy.
I'll continue to tweet about the comics and artists that I love. I'll boost kickstarters and pre-orders. I'll also be putting up weekly comic recommendations on my patreon for everyone who supports with a dollar a month starting in July. I hope all of you, my family, will interact with me on twitter and other places on the internet. I'd like to leave with one final list of recommendations: my ten favorite comics I've covered here in Drawn to Comics.
---
Since I wrote about Ariel Ries' wonderful and breath-takingly beautiful comic it's only gotten better and more beautiful. Nyneve, the young witch of color who stars in this comic, cut off the hair that gives her her magic and is now on the run from essentially the whole world. You need to check it out right now because my girl Prill just came back into the picture and it is GREAT.
---

This is still the best superhero comic in the world. Since I first wrote about it, Molly Ostertag has become one of my favorite artists, and my favorite people. It's been amazing not only seeing how far this comic has come in the four and half years since I first wrote about it, but it's been even more amazing to follow Molly over that same time.
---
I first talked about this comic all the way back in 2013, but when Jillian Tamaki remade this into a book with added color and comics, I truly fell in love. I still have yet to read a book of any kind better than this one.
---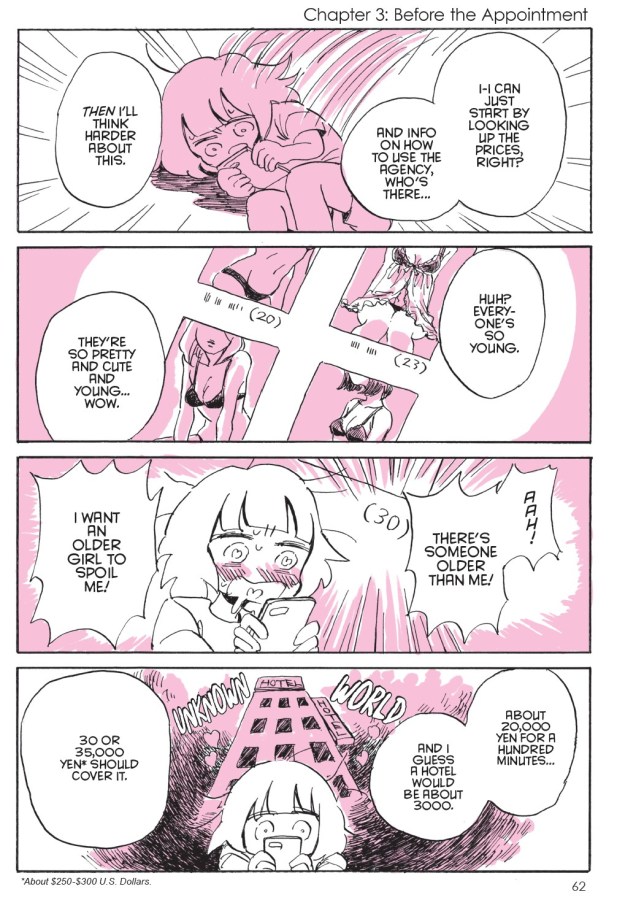 This book has come the closest to unseating SuperMutant Magic Academy as the best book I've ever read. I don't think I've ever read a comic that has dealt so frankly and painfully with the way mental illness and trauma effect queer sexuality. This is one of the best books about queerness ever.
---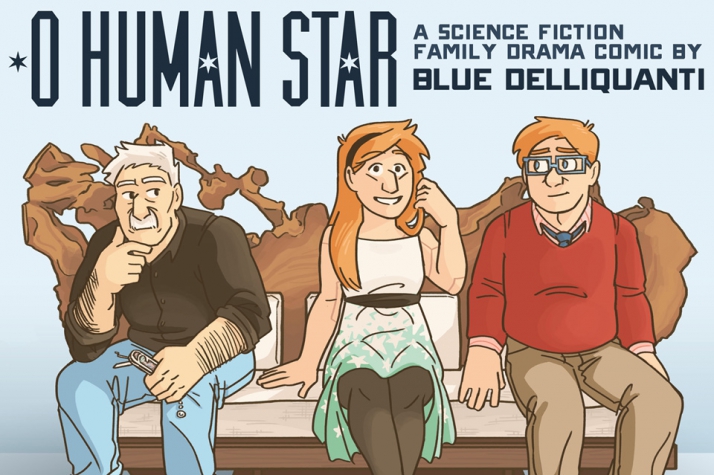 This is the piece of media that convinced me to like robots. I had a genuine and deep-seated hatred for robots that was existential in nature. But this comic changed that with a young robot girl named Sulla. I love her so much and I will do anything to protect her, even if that means I'm now a robot rights activist.
---
This is my favorite DC or Marvel comic book of all time. This is what I wish more comics were like. Kate Leth wrote the characters so endearingly and so realistically that they reminded me of my friends and I wanted nothing more than to hang out with Patsy, Ian, Tom and Jen each month. With Brittney Williams putting in always fun and exciting art, Hellcat made me fall in love with the idea of superhero comics again.
---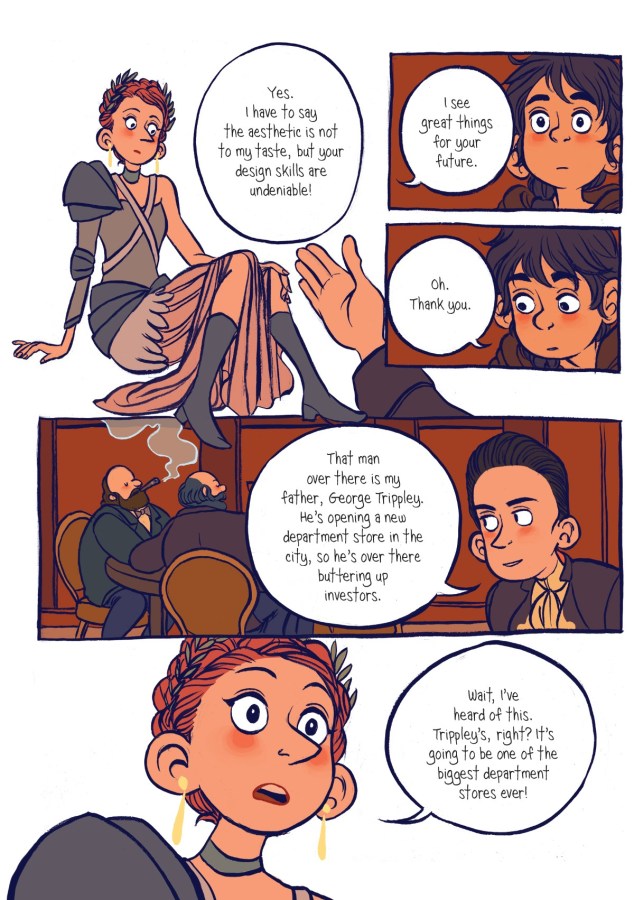 This is the most recent comic on this list, but wow it's made a huge impression on me since I read it less than half a year ago. Jen Wang made a book I had never seen before and is opening doors for all sorts of new kinds of stories and representation and art in comic books.
---
When I think about how to build a team of characters I love, I think about what Mildred Louis did with Agents of the Realm. These girls are so amazing and they have the perfect dynamic where they definitely seem real, but they also are aspirational the way they love and support one another. Aside from all of that, Mildred Louis is the best color artist on the entire internet.
---

For my money, Miranda Harmon is the cartoonist with the biggest potential of anyone I've written about. I can't believe how good her comics are. Her colors and writing are deep like the deepest part of the ocean, but without the scary parts. There is so much in just her four-panel comics that you can spend a week with each one.
---
How could it be anything else? This is one of the most important and influential comics to come out in the last five years. It paved the way for dozens of unabashedly queer all-ages comics that I've had the pleasure of reading and writing about. This comic is why I did this column. This is what my hope for the future of all-ages media is. Thank you Lumberjanes, thank you Noelle Stevenson, Shannon Watters, Grace Ellis and Brooklyn Allen. But most of all, thank you everyone reading this.
---
New Releases (June 27)
Raven: Daughter of Darkness #6
Moon Girl and Devil Dinosaur #32
Moon Girl and Devil Dinosaur TP Vol 5 Fantastic Three
Vampirella Dynamite Years Omnibus Vol 3 TP
Vampirella Roses for the Dead #1
Adventure Time: Beginning of the End #3
---
Welcome to Drawn to Comics! From diary comics to superheroes, from webcomics to graphic novels – this is where we'll be taking a look at comics by, featuring and for queer ladies. So whether you love to look at detailed personal accounts of other people's lives, explore new and creative worlds, or you just love to see hot ladies in spandex, we've got something for you.
If you have a comic that you'd like to see me review, you can email me at mey [at] autostraddle [dot] com.