Damn. It's been a long time since I've read a book this good. Like, it's been an Honor Girl, SuperMutant Magic Academy long time. But here I am, having just read Nagata Kabi's revelatory comic memoir My Lesbian Experience With Loneliness. I had been hearing amazingly wonderful things about this book ever since it first came out in English; I've seen so many friends recommend it I've lost count. It's not often that a book like this is published, a book that's both a creative masterpiece and really has a beautiful and important message well told. My Lesbian Experience With Loneliness is a true story, an autobiographical one. It's about queer identity and finding happiness and purpose in life and living for yourself not for others and yes, loneliness. It's a coming of age story, but for twenty-somethings dealing with struggles of identity, sexuality and mental health.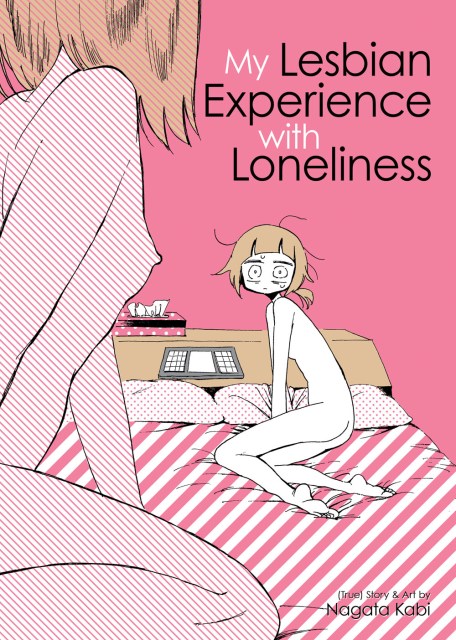 The book opens with Kabi's first time having sex. She's a 28 year old, semi-employed manga artist with a depression, anxiety, self-harm scars, a bald spot and overbearing parents. She's also never had sex, never been in in a relationship and never been kissed. She's using a lesbian escort agency, and in a Love Hotel. She's nervous and anxious and full of feelings and disassociating more than a little. From there, it goes back about a decade, explaining how Kabi got into this situation, it talks about her struggles to keep even part-time jobs, her overwhelming desire to please her parents, and her lack of ability to take care of herself. We follow her on her journey through professional and personal struggles. We see her neglect herself completely and harm herself and lose all faith in herself. We also see her gain the strength, knowledge and self-love to start to work on some of her issues.
I'm in awe of how raw and open and honest this comic is. Kabi is so straightforward about all her struggles, all her thoughts and feelings and all her reasons for the choices she made or didn't make that it's like you're reading her mind. She's opened up her heart and her brain right here on the page and when the words aren't enough to tell you what she means, she's drawn expressive and easy to follow illustrations to tell you everything her words cannot. The illustrations are just as filled with anxiety and nervousness and trepidation and a desire for love. They make the story incredibly easy to follow along with and relate to, even for first time Manga readers who aren't used to the right-to-left reading style and visual cues. If you're looking for an entry point into the medium, this is it.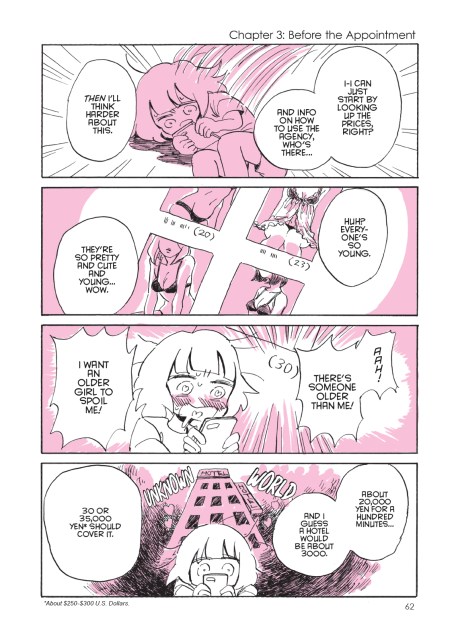 This is oftentimes a difficult book to read. The subjects discussed and the frankness with which they're discussed can bring up very difficult personal memories and challenge the way you think as a reader. Kabi goes into depth with her own experiences with eating disorders, self harm, suicidal thoughts, crippling depression and sexual and emotional repression. For readers that may also be dealing with these things, this book might be hard to get through, but it's also an extremely helpful book. A lot of the things in this book are things I can relate to extremely deeply and I'm so thankful that Nagata Kabi wrote and illustrated and published this book. My Lesbian Experience with Loneliness is the kind of book that will change your year. It's the kind of book that will inspire you to get help or try something new or get into comics. It's the best book I've read all year.
New Releases (July 19)
Supergirl The Silver Age TP Vol 1
Bitch Planet Triple Feature #2
Patsy Walker AKA Hellcat Vol 3 Careless Whiskers TP
---
Welcome to Drawn to Comics! From diary comics to superheroes, from webcomics to graphic novels – this is where we'll be taking a look at comics by, featuring and for queer ladies. So whether you love to look at detailed personal accounts of other people's lives, explore new and creative worlds, or you just love to see hot ladies in spandex, we've got something for you.
If you have a comic that you'd like to see me review, you can email me at mey [at] autostraddle [dot] com.