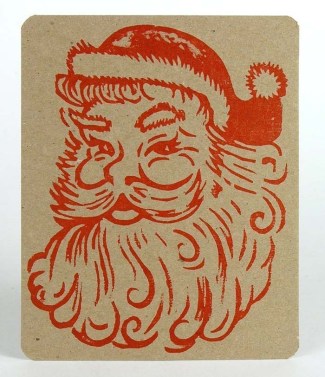 It's the most wonderful time of the year, when everyone buys things for each other to support the capitalist patriarchal systems of oppression which enslave us to arbitrarily corrupt higher powers who carry out wide-reaching cultural manipulation via various media formats which have conspired to convince us that love is a thing that can be bought and sold. I have to say that I agree with them. For example, when I get a present I love, I love the person who got it for me a lot more. That's why Christmaskuwannaka exists, it recharges the battery of love you have for your significant other, family, or orphan clan.
Anyhow it's Black Friday today. It's like Fat Tuesday, only with more exercise and it's a big deal. That's when you throw your children into the car at 4am and put them in line at Toys 'R Us to get their own damn presents for 68% off. It's everything I hate about America. Thought Catalog has a thoughtful piece entitled Five Ways to Get Killed on Black Friday:
In truth, Black Friday is a dry run for the end of days. And as far as dry runs go, the masses fail miserably–and on a grander scale–each year. Shoppers are trampled, injured, bloodied, and even killed. The scenes that play out in Target, Wal-Mart, and Best Buy stores across the country are of course ugly, and fairly revolting. But imagine how different these scenarios would be if instead of $1 DVDs, actual human survival was at stake? In short, it would be a blood bath.
Luckily, the internet was invented. So, we'll be putting out our annual Holiday Gift Guide for Dorks and Queers (here's last year's!) soon enough, but if you're looking to JUMP START then we feel obligated by some higher "servicey" journalistic power to alert you about significant "deals" you might be interested to know about, which coincidentally go through our amazon affiliate account, enabling us to get 4 pennies for every $4,000 you spend! It adds up. Seriously. So you're supporting us, and also maybe possibly "the man."
Oh quick timeout:
The Autostraddle Calendar 2011 (1) represents a new generation of visionaries in their underpants. F*ck traditional pin-up girls and airbrushed centerfolds in smarmy lad rags, we want real lesbians in their boyshorts and/or negligees. Shot by famous celebrity and fashion photographer Robin Roemer and featuring a diverse group of smart, sexy queer girls (including two real-live celesbians) photographed in the Le Cadeau By Robin style.
For real, if you're a discerning shopper with extra time, we encourage you to support your local independently-owned businesses this holiday season which we'll talk more about in our Holiday Gift Guide.
For Your Child/Your Inner Child: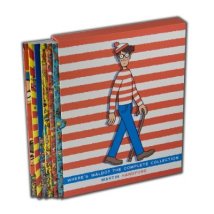 $24: Where's Waldo? The Complete Collection (1) is $23.40 (48% off!). This is a fun way to teach children how to find illusive weirdos, which is like being a detective or like dating. THAT'S EVERY SINGLE ONE OF THEM YOU GUYS.
$10:- Maybe you want Harry Potter and the Half-Blood Prince (2) on Blu-ray. Or you can just get a motherf*cking sword (3) ($45 which is 50% off).
For Your Unemployed Hipster Friends Who Enjoy the Teevee:
$10: Have you seen It's Always Sunny in Philadelphia (4) OH MY GOD YOU GUYS IT'S SO GOOD. I haven't seen it but apparently you're all obsessed with it and might want Seasons 1 & 2 for $9.99 today AND ALSO for $9.99 is the Blu-Ray editions of the first three seasons of Mad Men (5), another one of those shows that everyone talks about while I stare at dandelions.
$12: The only show I watch is The Office (6), and that's cheap for an ENTIRE SEASON.
$69: Ten points to anyone who understands how important it is that Absolutely Fabulous: Absolutely Everything (7) is 50% off.
Books Even a Mother/Brother/Father/OtherMother Could Love:
$14: For the next 24 hours, you can get Portia de Rossi's Unbearable Lightness: A Story of Loss and Gain (8) for like 14 bucks, which is 50% off. You can read about it here.
$15: Oprah picked Freedom: A Novel (9) for her book club, her second attempt at doing Franzen, which is amazing because that means your Mom is going to have to read an 800-page book which I personally believe is the greatest book I've read since Curious George. It's $14.96, which is 47% off!
Also. Also. Also:

$82: You know how in the morning you slap your bedmate/roommate's ass and yell WOMAN MAKE ME A COFFEE! Well, what if you yelled WOMAN MAKE ME AN ESPRESSO. (13) How fancy would that be. Plus it's only $81.75, which is 81% less than normal.
$99: Or you can get your very own flip-cam and be just like Julie and Brandy! This Flip UltraHD Video Camera (White, 4 GB, 1 Hour (3rd Generation) (14) is only $99 today.

$82: The Samsonite Leather Portfolio is 52% off (15). Basically what this bag does is that it makes you into a real person.
$30:  Bliss Best of Bliss ($62 Value) (16) – best of skintentions, lemon & sage body butter, lemon & sage soapy studs, triple oxygen instant energizing mask and fabulous foaming face wash. That's a lot of superlatives.
$139: Also I have a confession: I really fucking love my Kindle (17) but also why the f*ck does it not come with a cover/case? That shit is bananas. You'll have to get one of these too (18) I still need one Mom if you are reading this.
People Who Want to Be Famous Bloggers Like Us:
You will need a pad of paper. These Strathmore Drawing Pads ($3) are Riese's favorite to write in. You will also need a pen. We recommend getting 12 of these Pilot Extra Fine Retractable Tip Rolling Ball Ink Pens ($22).  You will also need The Elements of Style by Strunk & White ($10).
More gift ideas from the Autostraddle Archives:

+ Underpants! Boyshorts 101: Your Complete Guide to Successful Underpants
+ Headphones!  Best Headphones: Autostraddle's Headphone Shopping Guide
+ Geeks! 19 Coolest Holiday Gifts for Geeks, Gamers, Tech-Nerds and Beyond
+ Books! Feminism 101: Looking for a good book on feminism? How about 70 of them? We've compiled a list of some of the most influential, controversial and must-read feminist titles from the past 200+ years. That's a lot of books! You should probably get started.
+ Everything! What Your Girlfriend Wants: Holiday Gift Guide 2009!
+ Accessories!  Queer Style: All The Small Things–Autostraddle's Accessory Guide! (Part I) and The Queer Style Revolution Will be Accessorized: Accessory Guide Part 2