When we did our Spring 2020 TV Preview approximately 85 years ago, we were prepared for some of what was to come — but not all of it. In addition to triumphant new seasons of beloved shows like Vida, Killing Eve and She-Ra and the Princesses of Power, this spring saw new lesbian, bisexual and queer female characters popping up like popcorn inside a popcorn bag inside a microwave oven! There are so many new queer TV shows for you to feast your eyes upon if you have not already done so.
---
1. Mrs. America – fx on Hulu
full series available to stream now // read Heather's review of the first two episodes
If you asked yourself how a fictionalized history of the second-wave feminist movement could possibly not involve some gay characters, you should be pleased to hear that yes indeed it does! We meet black lesbian feminist Margaret Sloan-Hunter (Bria Henderson) early on in the series as she copes with persistent sidelining of women of color amongst white feminists. Episode five introduces Jules, a lesbian photographer played by my beloved Roberta Colindrez, who strikes up an affair with activist/author Brenda Feigen (Ari Graynor) whose marriage to her husband has been elevated by the movement as a feminist ideal. Yet another cadre of lesbians emerge in episode eight as a feminist lesbian couple fight for their inclusion in The Feminist Agenda in a story focused on the National Women's Conference. Also, Sarah Paulson and Cate Blanchett are in it.
2. Run – HBO
entire series available to stream now
Two heterosexual humans follow up on a decades-old promise to each other and end up on the run from all kinds of things in this dark romance. Eventually, they cross paths with lesbian taxidermist Laurel Halliday (Phoebe Waller-Bridge) and Babe Cloud (Tamara Podemski), a local policewoman who is also GAY.
3. Never Have I Ever – Netflix
entire series available to stream now // read Himani's review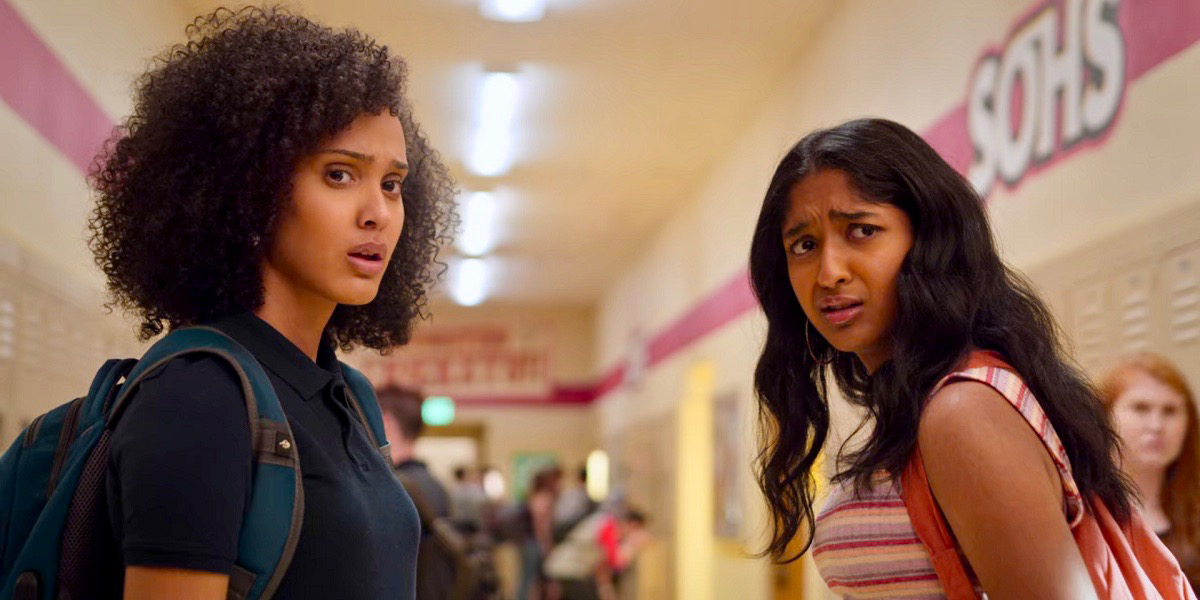 Your mileage may very on this coming-of-age comedy is centered on Devi Vishwakumar, a Tamil Indian-American teenager growing up in Sherman Oaks grappling with her father's recent death and her burning desire to be cool. (Believe it or not, I related!) She's got two best friends, and one of them is named Fabiola, and she's Afro-Latinx and also SHE'S GAY. (However, be warned that the first episode of Mindy Kaling's otherwise delightful series kicks off with some truly unforgivable material around Devi's temporary disability and subsequent use of a wheelchair.)
4. Hollywood – Netflix
available to stream now // read Carmen, Drew and Riese's conversation about Hollywood
Reviews of Janet Mock and Ryan Murphy's revisionist Hollywood fantasy/history series are mixed and mostly negative, but some of us kinda liked it? Queen Latifah shows up as bisexual actress Hattie McDaniel, the first Black woman to win an Oscar, and the famously sexually adventurous Tallulah Bankhead drops in for witty quips and threesomes. Bisexual actress Anna May Wong plays a minor role in the story but her sexuality is never addressed.
5. Betty – HBO
premiered may 1 for a 6-episode season // read Drew's review of Betty
"Girls skateboarding is cool and watching girls skateboarding is fun," says Drew in her review of Betty, a new show from HBO that follows a group of badass girls skating in a boys world in New York City, with "dreamy cinematography," loose wit and an intoxicating energy, filled with queers and/or tomboys and/or both.
6. Hightown – Starz
premiered June 7th, finale airs July 5 // read Kayla's review of Hightown
Jackie Quiñones is "a proud dyke, an addict, a fucked-up fish cop (okay, National Marine Fisheries Service agent), a hard partier who blacks out on the regular," writes Kayla of this new drama on Starz, starring Monica Raymund, who she also describes as "an emotionally unavailable top with control issues" and "exactly the kind of messy queer character I'm drawn to." Set in class-stratified Provincetown with a focus on the opioid crisis and its casualties, Hightown delivers a twisty plot surrounding an episode one murder and our favorite thing of all: a lesbian lead character.
7. Homecoming Season Two – Amazon Prime
full series available to stream now // read Natalie's review of Homecoming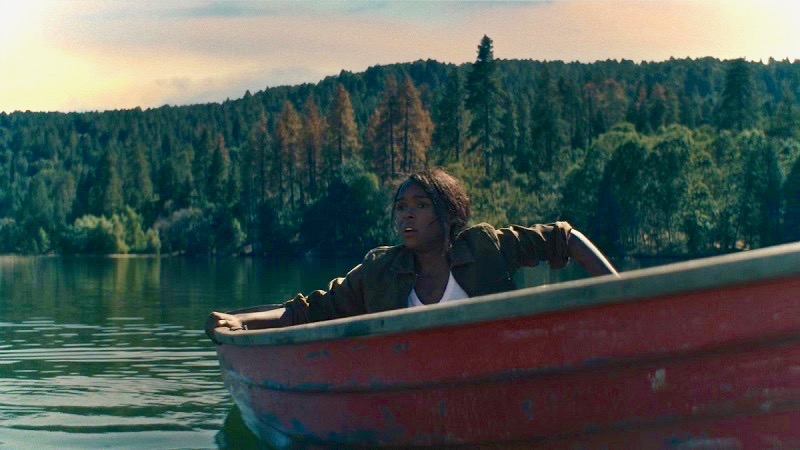 Season One, based on a Gimlet podcast, starred Julia Roberts as a caseworker for veterans at a live-in transition center for veterans sponsored by a giant corporation with some sinister secret intentions. It's a watch-in-one-night binge: eerie, intense, winding and worth it. Season Two opens with a new protagonist, played by Janelle Monáe, waking up in a rowboat in the middle of a river. I can't really tell you anything more than that without spoiling the plot, but rest assured that her character is as GAY as the day is long and so is another character!
8. Snowpiercer – TNT
premiered may 17, finale airs july 19
The entire world froze seven years ago and the only souls left living on this planet are in a high-speed train that goes in circles forever, sharply divided by class. So far we know that Zarah Ferami (Sheila Vand) is bisexual; a "Third Class" passenger in a poly relationship with a personal investment in a murder investigation. The series, based on Bong Joon-ho's 2013 South Korean-Czech film and the 1982 French graphic novel that inspired the film, was stuck in development for ages and was in the process of shooting Season Two (which also features queer actress Rowan Blanchard) when COVID shut down production.
9. Defending Jacob – Apple+
Entire series available to stream now on Apple TV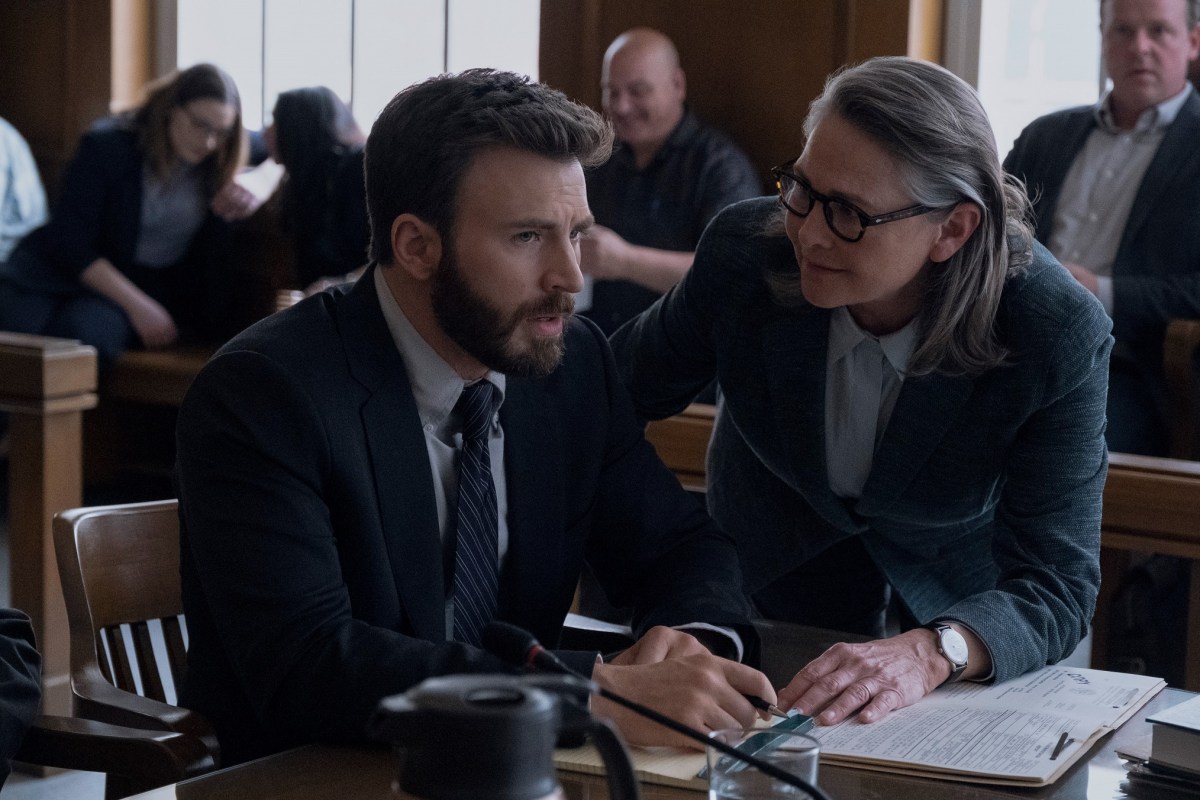 I predicted in the Spring TV preview that Cherry Jones' character looked incredibly gay in the trailer for this slow-moving meditation on a family who finds their teenage son accused of murdering his classmate. So when she mentioned her "wife" in oh, episode seven, I sang a song to my dog that went like this: "I was right, I was right, I was right she is so gay!" However, her gayness has absolutely no bearing whatsoever on the plot of this program!
10. Dead To Me Season Two – Netflix
full series available to stream now // read Valerie's review of Dead to Me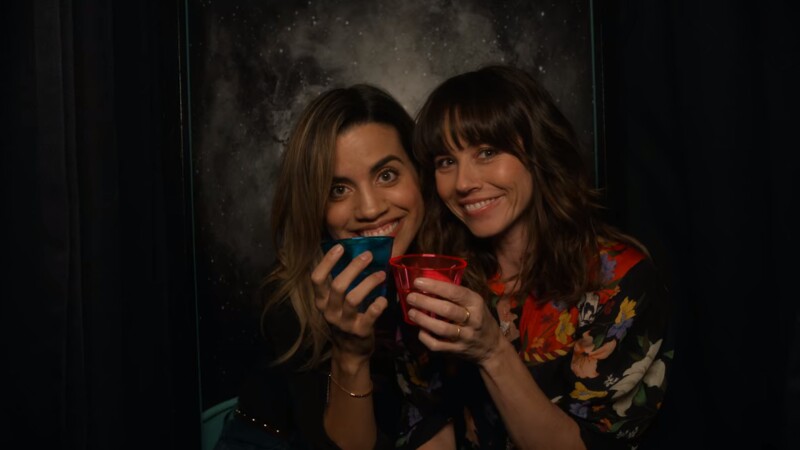 So this is not technically a new show, but it is a new season of a show, which counts, but fitting "season" into the headline of this post was really gonna push it over the edge. InSeason Two of "Dead to Me" Is Flirting With You Via Natalie Morales, Valerie sings the praises of this dark comedy series from lesbian showrunner Liz Feldman about the friendship between two women who meet in a support group after Jen (Christina Applegate)'s husband dies in a car accident. Judy (Linda Cardellini) ends up moving in with Jen and becoming a second Mom to her kids as they get wound up in some pretty sketchy and f*cked up shit! In Season Two, it turns out that Judy is queer when she starts up a thing with a chef played by bisexual actress Natalie Morales. THEY'RE GAY and it's GREAT.
11. Unorthodox – Netflix
entire series available to stream now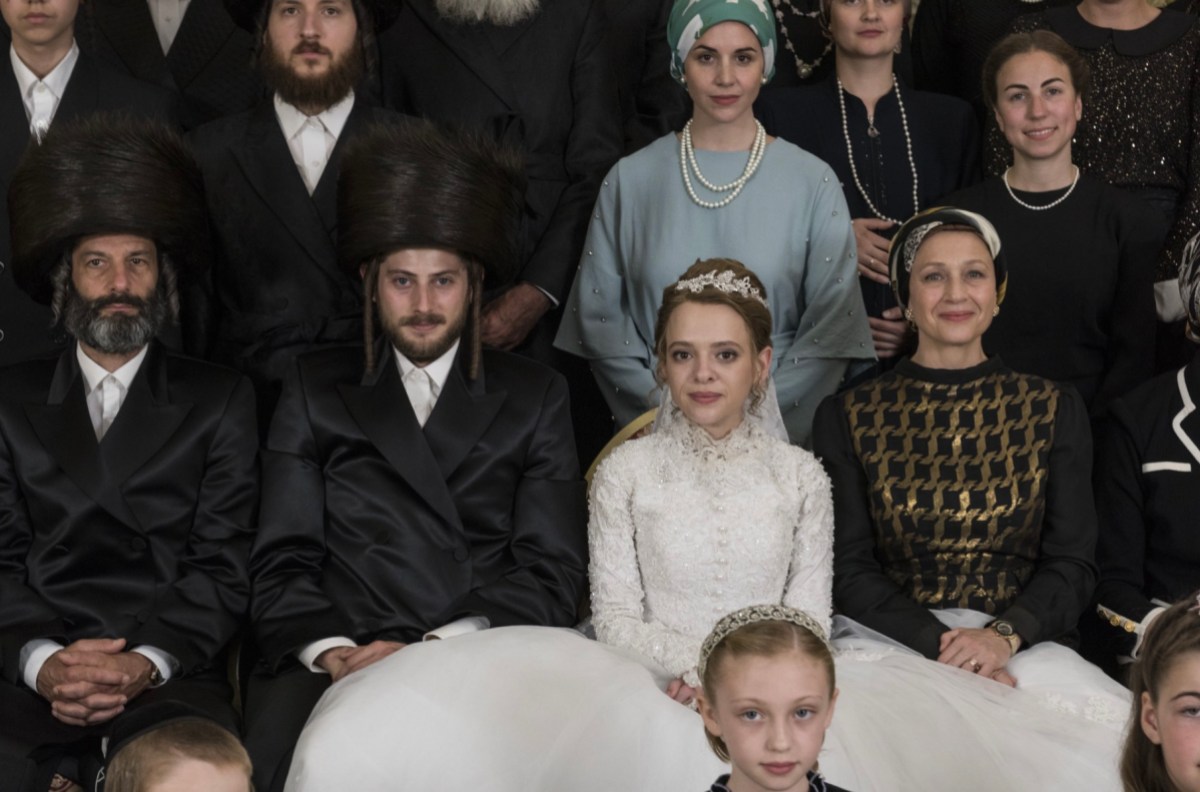 This German-American drama tells the story of Esty, a 19-year-old Hasidic Jewish woman who flees her ulta-Orthodox Williamsburg community for Berlin, in search of a secular life free of the beliefs and constraints of her home life. She's also in search of her estranged mother, who left her family and moved to Berlin some years earlier because she is, you guessed it, a lesbian! She's not a main character, but what we learn of her struggle and her relationship is resonant and an experience we rarely see reflected on television.
---
Looking for more lesbian TV shows you can watch right now? Here you go: