Last year, on the one year anniversary of my comics column, I presented the very 1st Annual Autostraddle Comic and Sequential Art Awards, which had the express purpose of celebrating positive representation for queer women and feminist issues in comics, webcomics and graphic novels. This year I wanted to go one step further and allow you, the fans, to decide the winners. You're the people who read these comics because when you do, you see yourself reflected back in them. You're the ones who go every week to your local comic shop, who check at midnight for updates to your favorite webcomics and who make sure all of your friends know about your favorite comics, characters and creators.
A lot of us on the Autostraddle team read comics, and so a bunch of us nominated comics and creators in each category and then narrowed it down to these shortlists. Let me tell you, this was tough. There were so many amazing comics this year by incredibly talented women, featuring great female characters (both queer and otherwise) and focusing on some really great feminist messages.
Specifically, the goal of the Autostraddle Comic and Sequential Art Awards is to recognize and celebrate webcomics, graphic zines, comic books, graphic novels and other forms of sequential art that come out each year between September 1st of the previous year and August 31st of that year that feature both excellence in the art form and excellence in representation for girls and women (especially queer girls and women) and feminist themes. Women not only make up a huge number of talented writers, artists and other creative-types in the comics industry, but also a huge number of fans and readers of comics, and the ASCAs hope to highlight both of those groups.
Comic book shops, online forums and comment sections and depictions of heroes have long been places where women weren't welcome. This is especially true for women of color, queer women, trans women, women with disabilities and other women who belong to oppressed groups. When writers and artists make comics that star girls and women who are diverse, who are well-written, who are the heroes of their own stories, they're reminding readers that the sky isn't the limit, the stars themselves are well within our reach.
With all that being said, I present to you the 2nd Annual ASCAs. There are five extremely deserving nominees in each category, I hope that your favorites are represented here. Some of the books and creators with the most nominations include Batgirl, DC Bombshells, The Unbeatable Squirrel Girl, Witchy, SuperMutant Magic Academy, Bitch Planet and Lumberjanes.
Here's a link to the actual poll where you can vote for your favorite queer and feminist comics and comic creators, but before that, here's a look at the categories and shortlists.
---
Favorite All-Ages Comic
---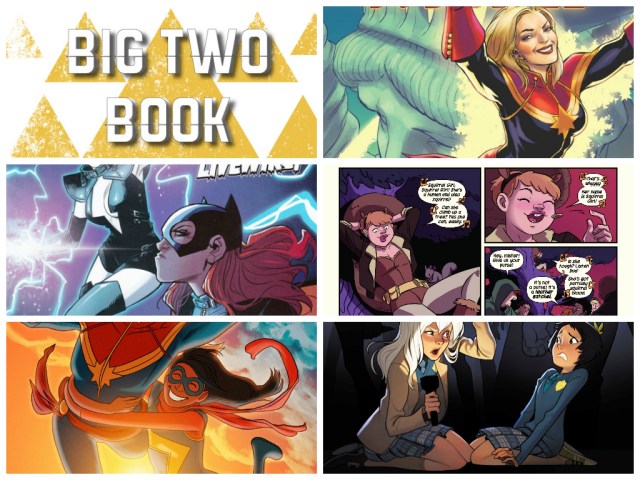 Favorite Big Two Book (DC or Marvel)
---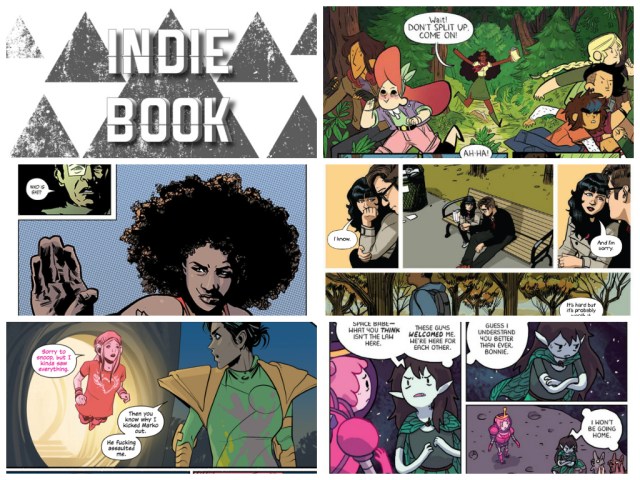 Favorite Indie Book
Bitch Planet by DeConnick, Valentine De Landro and Robert Wilson IV (Image)
Saga by Brian K. Vaughan and Fiona Staples (Image)
Lumberjanes by Watters, Stevenson, Ellis, Allen and Nowak (Boom Studios)
Sex Criminals by Matt Fraction and Chip Zdarsky (Image)
Marceline Gone Adrift by Gran and Pietsch
---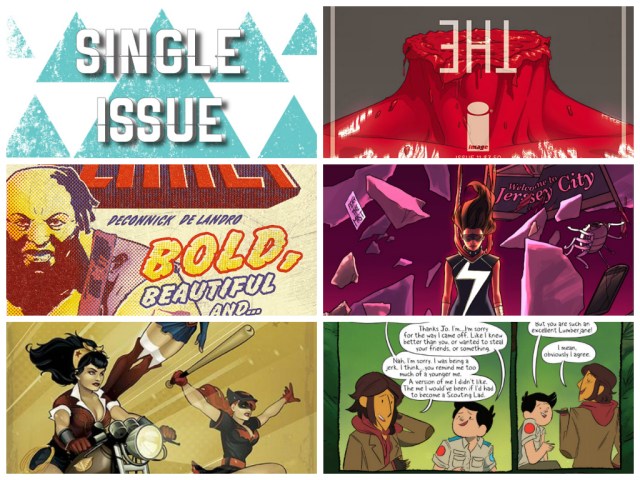 Favorite Single Issue
---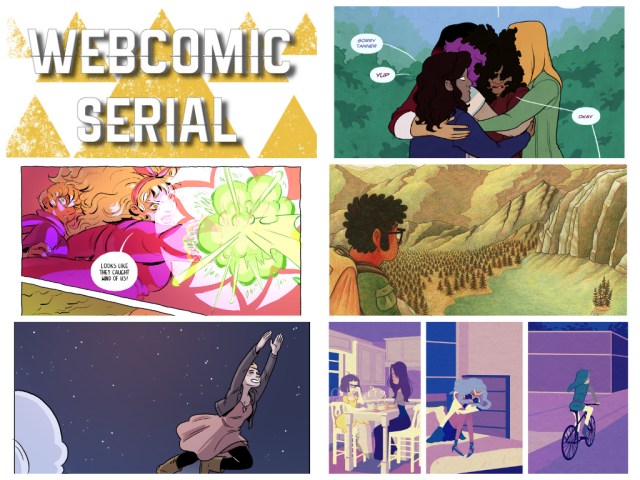 Favorite Webcomic- Serial
---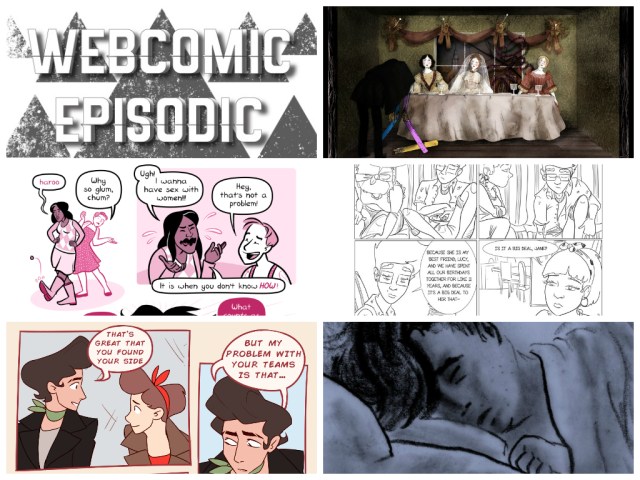 Favorite Webcomic- Episodic
---

Favorite Graphic Novel/Book
SuperMutant Magic Academy by Jillian Tamaki
Girl Sex 101 by Allison Moon and KD Diamond
Nimona by Noelle Stevenson
Baba Yaga's Assistant by Marika McCoola and Emily Carroll
Dear Amanda by Cathy G. Johnson
---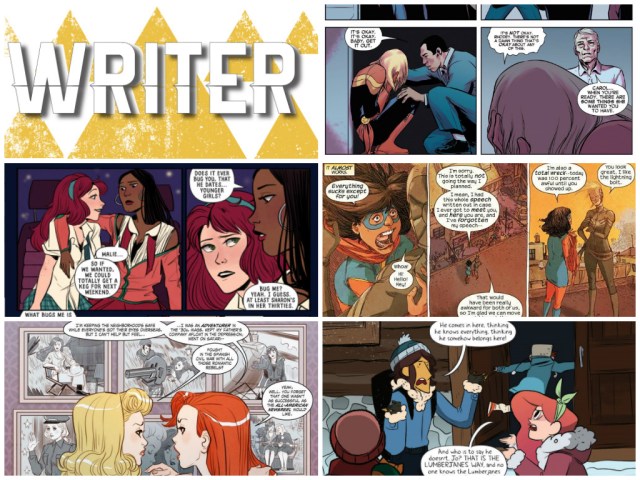 Favorite Writer
---
Favorite Artist
---

Favorite Colorist
Trillian Gunn (Help Us! Great Warrior)
Valerie Halla (Octopus Pie)
Maarta Laiho (Lumberjanes)
Michele Assarasakorn (Gotham Academy)
Amanda Scurti ("School Spirit" from Fresh Romance)
---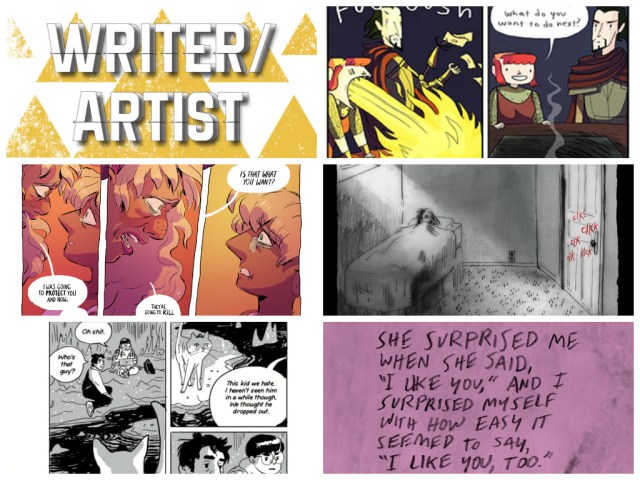 Favorite Writer/Artist
Ariel Ries (Witchy)
Jillian Tamaki (SuperMutant Magic Academy)
Noelle Stevenson (Nimona)
Emily Carroll (online work)
Annie Mok (work on Rookie)
---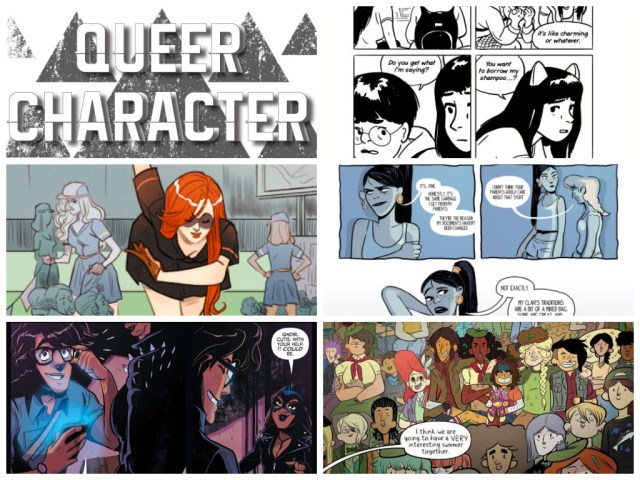 Favorite Queer Comic Character
Batwoman from DC Bombshells
Frankie/Oracle from Batgirl
Marsha from SuperMutant Magic Academy
Prill from Witchy
Jo, April, Mal, Molly and Ripley from Lumberjanes
---
Favorite Queer Comic Couple
Mal and Molly from Lumberjanes
Kate Kane and Maggie Sawyer from DC Bombshells
Malie and Justine from "School Spirit" in Fresh Romance
Connie and Carla from Rock and Riot
Alysia Yeoh and Jo from Batgirl
---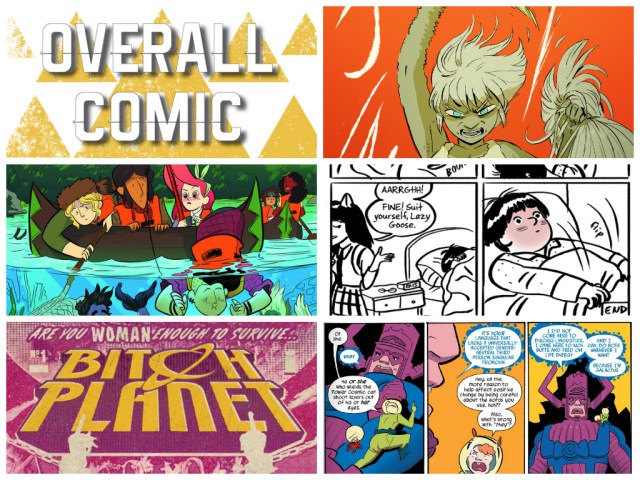 Favorite Overall Comic
Lumberjanes by Watters, Stevenson, Ellis, Allen and Nowak
Bitch Planet by DeConnick, De Landro and Wilson IV
Witchy by Ries
SuperMutant Magic Academy by Tamaki
The Unbeatable Squirrel Girl by North and Henderson
---
Voting will be open until 11:59 pm PST on Saturday, September 19 so make sure you vote for all of your favorites!
New Releases (September 2)
Adventure Time: Eye Candy Mathematical Edition Vl. 2 HC (Boom)
Angel and Faith Season 10 #18 (Dark Horse)
Legend of Korra The Art of the Animated Series Vol. 4: Balance HC (Dark Horse)
Detective Comics #44 (DC)
Wonder Woman Vol. 6 Bones TPB (DC)
Wonder Woman Vol. 7 War-Torn HC (DC)
Swords of Sorrow: Miss Fury/Lady Rawhide Special #1 (Dynamite)
Jem and the Holograms #6 (IDW)
Mockingbird S.H.I.E.L.D. 50th Anniversary #1 (Marvel)
Silk #7 (Marvel)
Star-Lord and Kitty Pryde #3 (Marvel)
Thors #3 (Marvel)
True Believers Captain Marvel #1 (Marvel)
True Believers Spider-Gwen #1 (Marvel)
---
Welcome to Drawn to Comics! From diary comics to superheroes, from webcomics to graphic novels – this is where we'll be taking a look at comics by, featuring and for queer ladies. So whether you love to look at detailed personal accounts of other people's lives, explore new and creative worlds, or you just love to see hot ladies in spandex, we've got something for you.
If you have a comic that you'd like to see me review, you can email me at mey [at] autostraddle [dot] com.