Spring has sprung although the relevance of spring's sprungance has decreased in recent weeks. But one thing has remained the same: the beating, thrumming, existential siren song emanating from your television or computer, offering you escape or reflection through engaging in televised entertainment.
We'd normally be doing our Spring TV Preview right now, but my friends — it is a bleak little batch of shows right now! So let's talk about some shows you may've missed in March as well as what we're anticipating for April, May and June.
---
March Releases (Already Airing):
Little Fires Everywhere: Limited Series (Hulu) – March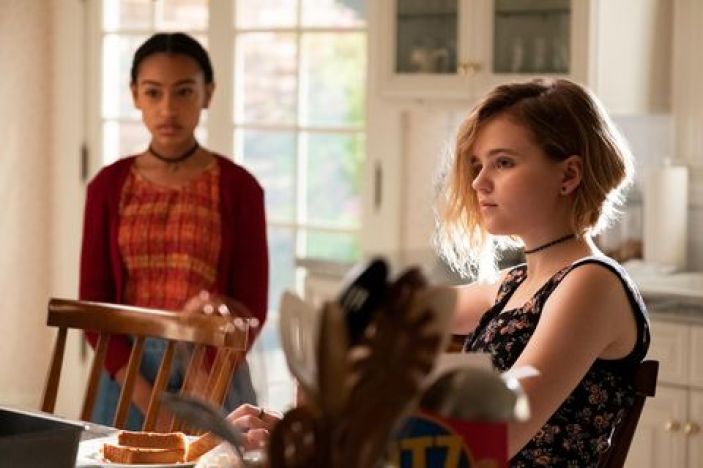 Adapted from the best-selling novel by Celeste Ng and headed up by bisexual showrunner Liz Tigelaar, this Hulu limited series set in 1997 (with all the pitch-perfect cultural references you'd expect) makes a few significant and important deviations from its source material in order to tell an even more complicated story about class, race and sexuality. One very welcome adjustment? It's gayer.
Self Made: Inspired by the Life of Madam C.J. Walker (Netflix) – March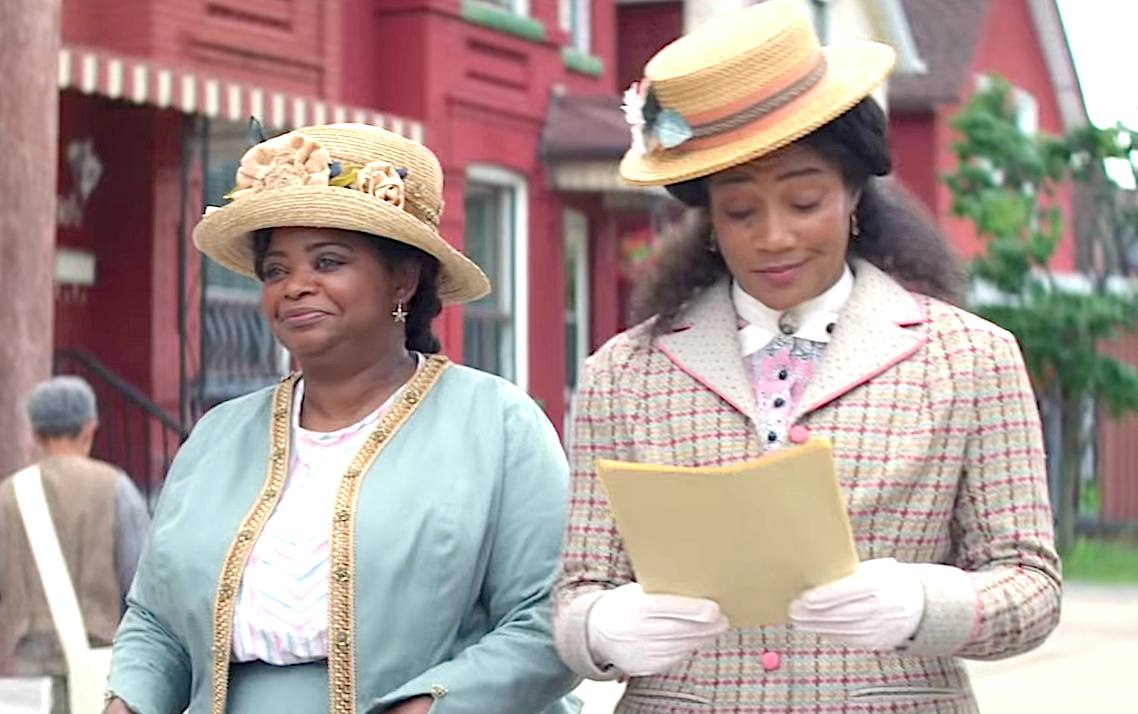 Octavia Spencer plays Madam C.J. Walker, the first woman and the first black person to become a self-made millionaire in America when she debuted a best-selling line of hair and beauty products for Black women. Her daughter, A'Lelia — played by Tiffany Haddish — was a vivid presence in The Harlem Renaissance, throwing lavish parties attended by princesses and dykes from Europe and Russia, New York socialites and the well-known intellectuals and writers of the Harlem Renaissance. The series commits to A'Lelia's own bisexuality, as well.
Feel Good: Season One (Netflix) – March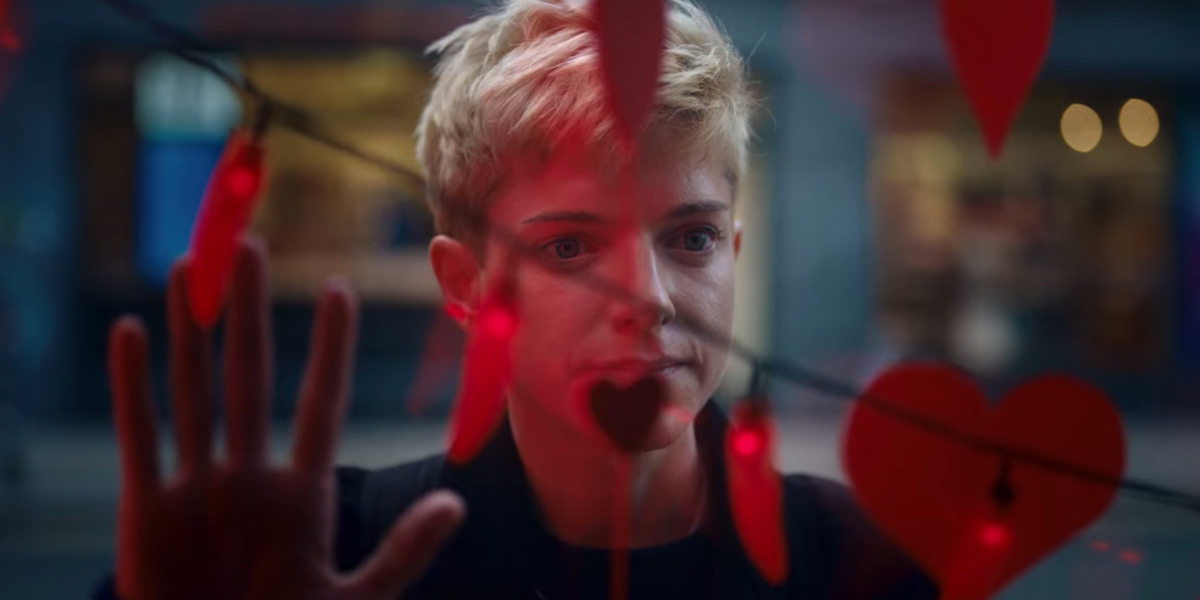 Mae Martin is VERY cute and funny in this delightful little series in which she plays Mae, a recovering cocaine addict and stand-up comic who falls for a straight girl.
Motherland: Fort Salem (Freeform / Hulu) – March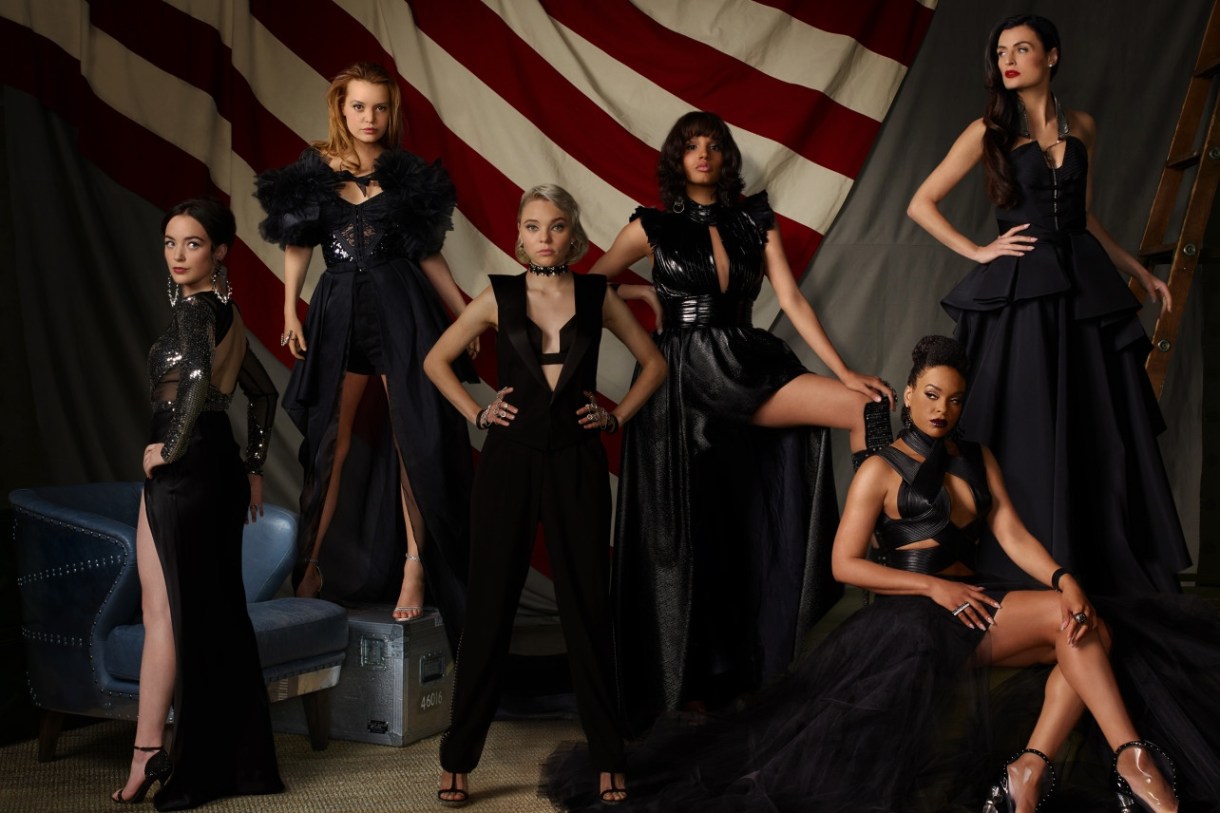 This alternate history suggests a world within the witches were not all killed by the Salem Witch Trials, but rather rose up and took over the U.S. government. Some of the new recruits training at the exclusively all-girls compound are — you guessed it! — gay!
April:
Siren: Season Three (The CW) – April 3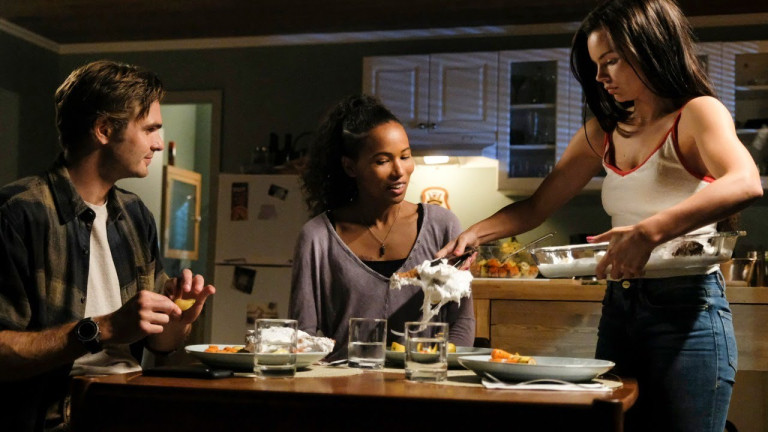 If you're into environmentalism, polyamory, and murder mermaids, Siren is the show for you. It's unlike most other shows on television, and is calling out the dangers of overfishing and pollution and humans disrupting the natural balance of the ocean, while also having the three main characters (Ben, Maddie, and Rin) in a genuine throuple; just a man, a woman, and a little mermaid. We are shown humanity and relationship/social constructs challenged by this newcomer, and it's fun to watch her break down everyone's expectations while also breaking a few necks as necessary. (-Valerie)
Killing Eve: Season Three (BBC America/AMC) – April 12
Killing Eve showrunner and lead writer Suzanne Heathcoate says we'll get to see elements of Villanelle's character we've never seen before in Season Three "and begin to understand who she is as a person." Eve has obviously survived after what seemed to be her murder by Villanelle but is "forever changed." "It's really about seeing her now, this new version of herself, and her acceptance of herself," says Heathcote, "which is very exciting and really takes her into new places."
Baptiste: Season One (PBS) –  April 12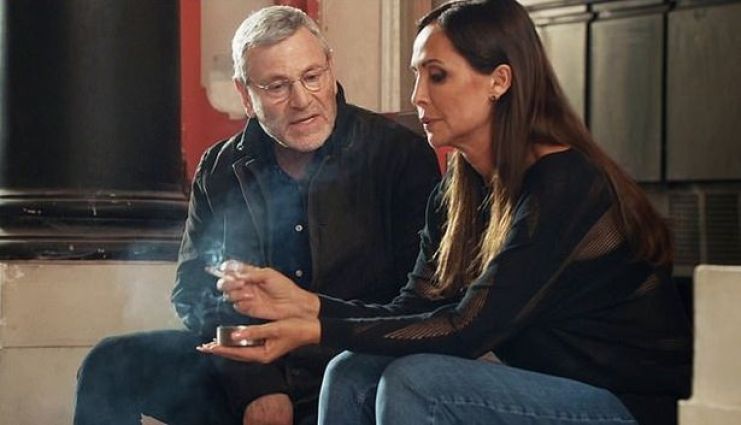 After debuting in the UK on the BBC last year, Baptiste comes to the states on PBS in this spinoff of The Missing. Julien Baptiste is helping the Dutch police investigate the disappearance of s sex worker in Amsterdam. He also meets Kim Vogel, a trans cafe owner and sex worker organizer who is played by trans actress Talisa Garcia.
In The Dark: Season Two (The CW): April 16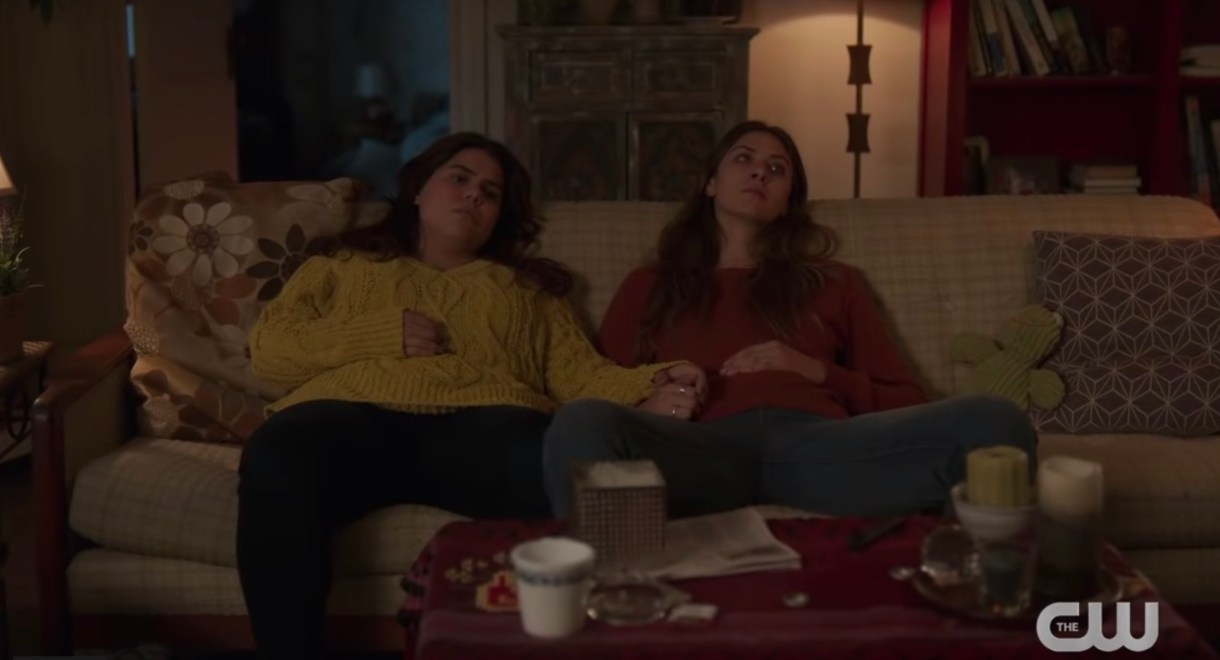 In the Dark is about a blind woman, Murphy, who was a bit of a selfish asshole until someone she cared about was murdered, and then she joined forces with her lesbian roommate, Jess, and her on-again, off-again boyfriend to try to solve the mystery. The show made some…questionable choices regarding representation on all fronts – blindness, lesbianism, bisexuality – but Murphy and Jess are a sort of irresistible Slytherin/Hufflepuff friendship and maybe, just maybe, they'll make some better choices in Season 2. (-Valerie)
We're Here: Season One (HBO) – April 23
Drag queens Bob the Drag Queen, Eureka O'Hara and Shangela Laquifa Wadley explore gay life in the U.S., "serving change one small town at a time" by recruiting residents to participate in a one-night only drag performance. The trailer suggests that LGBTQ people, including women and non-binary folks, will be part of the program. The New York Times writes, "The transformee's personal stories of discrimination, loneliness and empowerment are genuinely moving, and the producers don't shy away from exploring the complexity of being queer in America."
Defending Jacob: Limited Series (Apple+) – April 24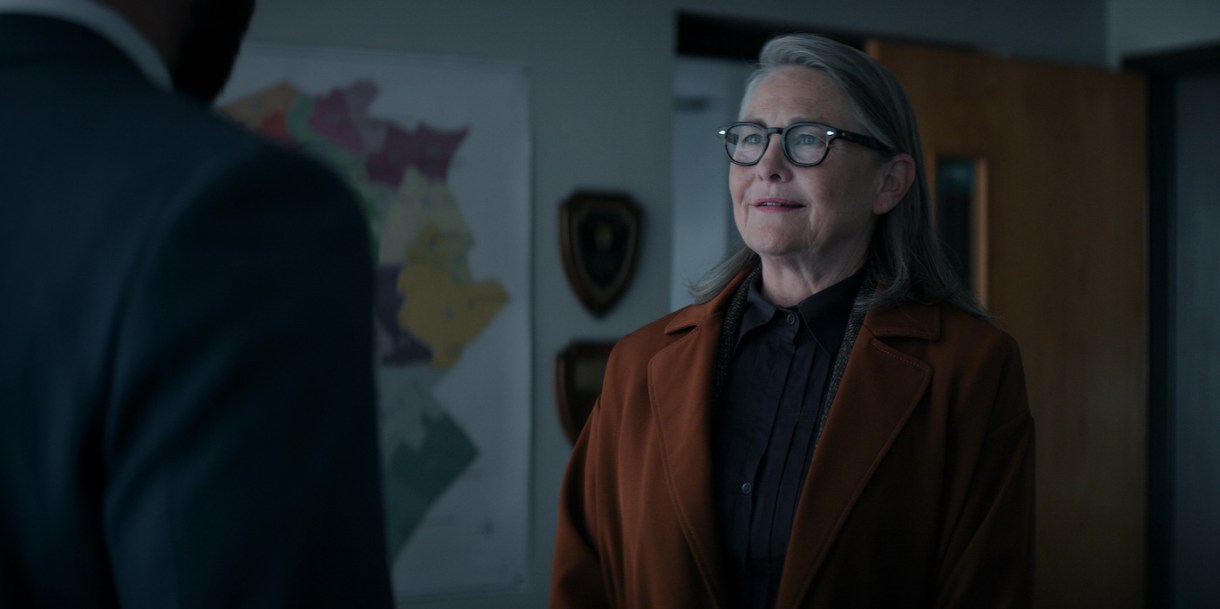 A young couple is forced to reckon with very dramatic situations when their son is accused of MURDER. I'm not sure if there's any gay in this, but it looks really good and also Cherry Jones plays his lawyer and like, her character is gay right? I feel like that's the rule but as I am reminded so often these days….. I don't make the rules…..
Vida: Season Three (Starz) – April 26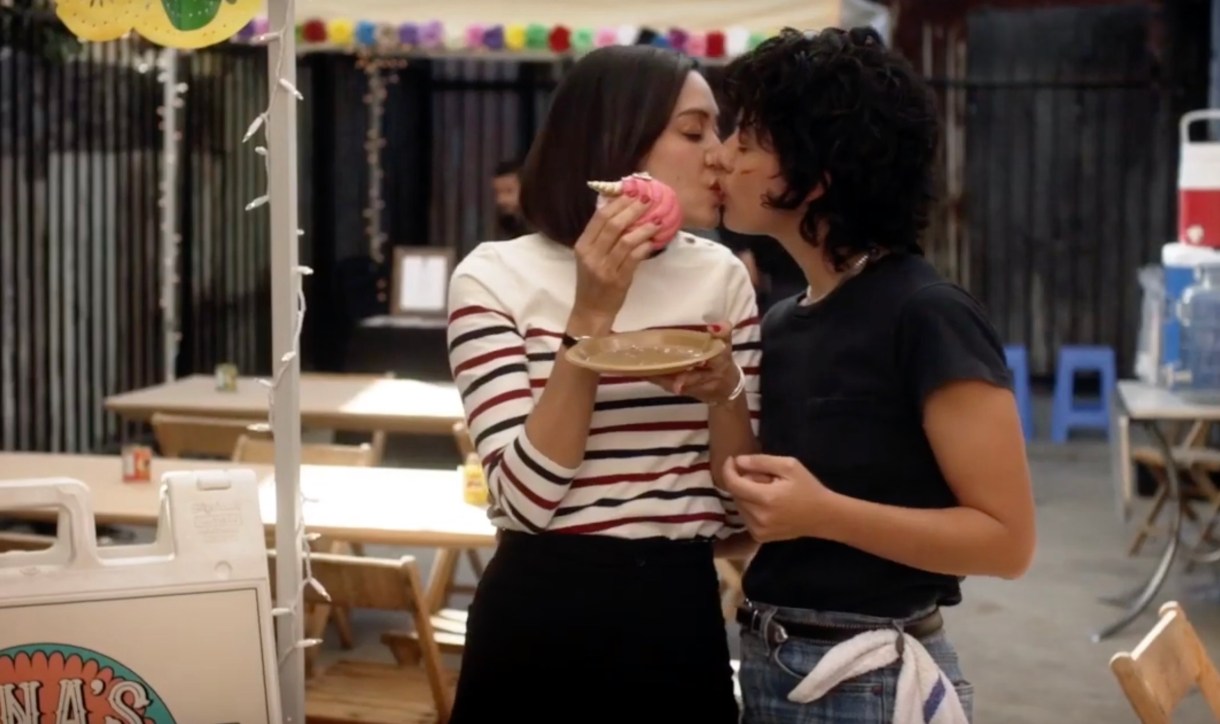 Unfortunately for all of us Vida superfans, Vida's third season will be its last but it looks like they're going out with a bang — with a lot of drag, old family secrets, lesbian drama, girl-on-girl action and increasing conflicts with neighborhood activists.
Penny Dreadful: City of Angels: Season One (Showtime): April 26
City of Angels is set in 1938 Los Angeles, during the Golden Age of Hollywood, centered on a murder investigation within a time and place "deeply infused with Mexican-American folklore and social tension." The deity Santa Muerte, who is often seen as a protector of LGBT communities in Mexico, is central to the story. The showrunners say, "it's set in 1938, but it's about 2020. It's about the dangers of demagoguery, it's about the demonization of the other, it's about nationalist fervor, it's about people being terrified, it's about new transportation, new technologies, the constant threat of war, it's about people being at this moment in history and not being able to see what the next ten years is going to be and they're terrified." Will there be anything queer in it that is relevant to our interests? I'm truly not sure! But here it is on your radar just in case!
May
Betty: Season One (HBO) – May 1
This high-energy and very funny six-episode spinoff of the 2018 film "Skate Kitchen" already looks gayer than the film and will follow a group of women navigating New York's male-dominated skater culture. Skate Kitchen filmmaker Crystal Moselle created the show with Brooklyn 99 writer Lesley Arfin.
Hollywood: Limited Series (Netflix) – May 1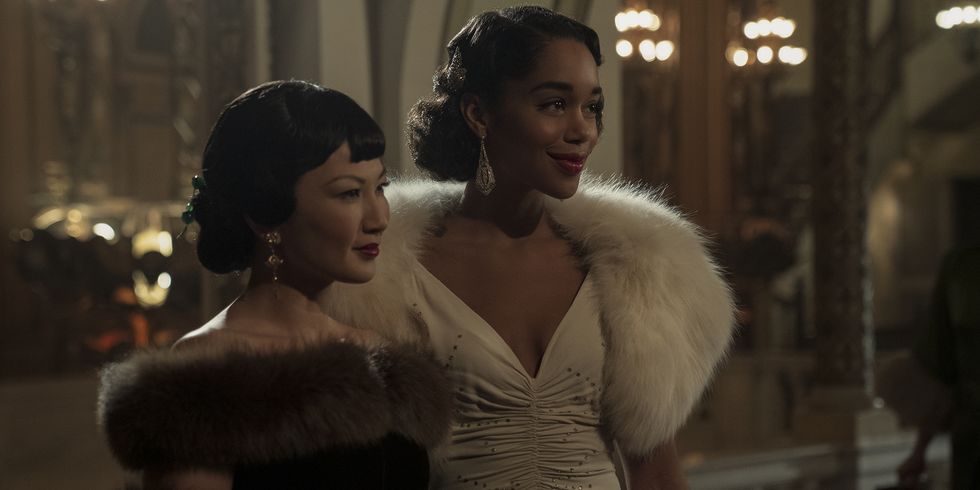 Set in 1940s Tinseltown, this seven-episode limited series from Ryan Murphy mixes fictional characters with actual legends and a cast that includes Holland Taylor, Laura Harrier, Samara Weaving, Maude Apatow and Mira Sorvino. Michelle Krusiec is set to play bisexual actress Anna Mae Wong, considered Hollywood's first Chinese-American movie star. Janet Mock is serving as Executive Producer, Writer and Director, describing the series as an "aspirational tale of what ifs" where "a band of outsiders are given a chance to tell their own story."
Billions: Season Five (Showtime) – May 3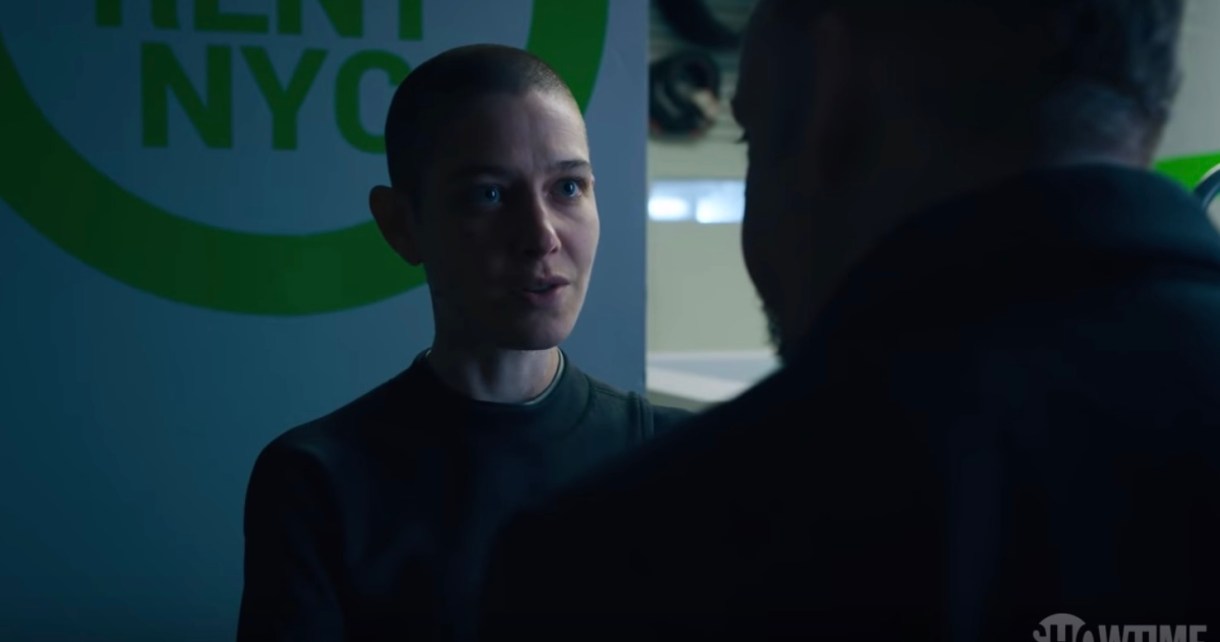 We're not actually aware of any LGBTQ+ women characters in this show, but we wanted to mention it anyhow because it has a very important non-binary character! Non-binary character Taylor Mason is forced back to Axe Capital in Season Five, where they must fight to protect their employees and their assets. The series had to halt production due to COVID, so only part of the fifth season will air this spring, the rest is TBD.
Hightown: Season One (Starz) – May 17
Monica Raymund's Jackie Quiñones is a hard-drinking and womanizing Provincetown townie who gets pulled into a drug-related murder investigation when she finds a body on the beach — another victim of Cape Cod's opioid epidemic. This "funny, exciting, sexy crime drama" also sees Jackie on her own journey towards sobriety. We are VERY stoked for a queer woman of color lead played by a queer actress!
Snowpiercer: Season One (TNT) – May 17
NewNowNext seems to think this show will have "a lot more sexual fluidity" than we saw in the film (directed by Parasite's Bong Joon-ho), and at around 2:04 in the trailer that perpetual dream of ours appears to be coming true. Set in a frigid, post-apocalyptic future aboard a constantly moving train, Snowpiercer sees class differences play out amongst 1,001 cars that are home to the remainder of Earth's population.