Black lesbian, gay, bisexual, queer and transgender women represent a vibrant and visible portion of the LGBTQ community. In addition to the legends of the Harlem Renaissance and the decades of groundbreaking activism spearheaded by women like Audre Lorde, Barbara Smith and Angela Davis, many of the most prominent coming out stories of the past two years have been black women like Brittney Griner, Raven-Symonè, Diana King and Robin Roberts. Meanwhile, Laverne Cox and Janet Mock have become the most visible transgender women in media.
So, in honor of Black History Month, below you'll find over 100 lesbian, bisexual, gay, queer and transgender women you should know about. If she was still alive, the oldest person in this list would be 189 years old. The youngest person on this list is a mere 21 years of age. Like all our lists of this sort, this post aims to contain a wide variety of humans of all ages and backgrounds, from reality TV show stars (despite its numerous failings, Reality TV has been a major mainstream source of LGBTQ visibility dating back to the early '90s) to State Representatives to actresses to game-changing activists.
Keep in mind, there are so many more prominent black LGBT women than are represented below. This list isn't representative or comprehensive, but I did aim to include the "big names" and beyond that, present a broad and diverse range of visible women. The hardest part of making this list was that it was originally twice as long! So please feel free to share some of your heroes in the comments and we'll have more lists like this in the future!
If any of these pictures have been attributed incorrectly or lack proper attribution or contain misinformation, please email bren [at] autostraddle [dot] com and she will fix (or remove it) for you.
---
Frances E.W. Harper (1825-1911), Abolitionist / Poet / Author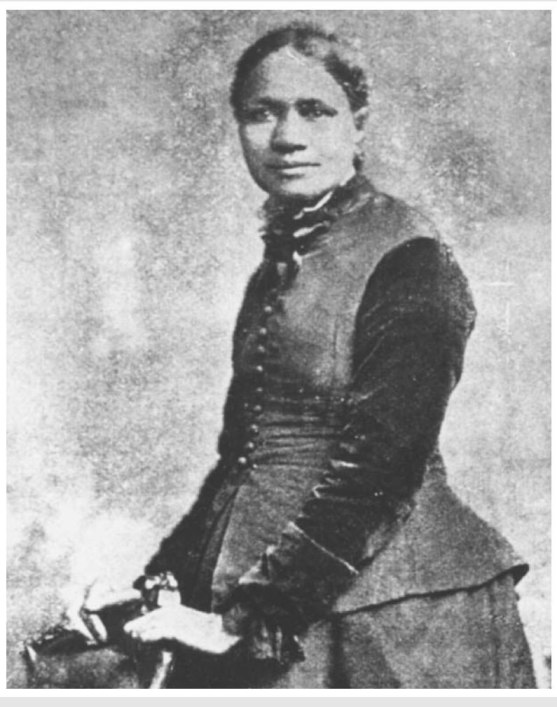 Harper published her first book of poetry at age 20 and her first novel at the age of 67. She chaired the Pennsylvania Abolition Society, helped slaves escape through the Underground Railroad, and spoke all over the country with the American Anti-Slavery Society. She helped found the National Association of Colored Women in 1894 and published in so many periodicals that she became known as the "mother of African-American journalism." She is listed in Lesbian Lists as an "early Black Lesbian and Bisexual Writer."
---
Edmonia "Wildfire" Lewis (1844-1907), Sculptor

This African-Haitian-Ojibwe Native American sculptor was born in New York and began studying art at Oberlin in Ohio, one of the first universities to accept women and non-white people, and later began sculpting in Boston. She showed her work internationally and spent most of her career in Rome. The National Gay History Project notes that "she is considered one of a few African-American artists to develop a fan base that crossed racial, ethnic and national boundaries — and the first to develop a reputation as an acclaimed sculptor, which would later give her access to circles that generally excluded people of color and women."
---
Alice Dunbar Nelson (1875-1935), Poet / Journalist / Activist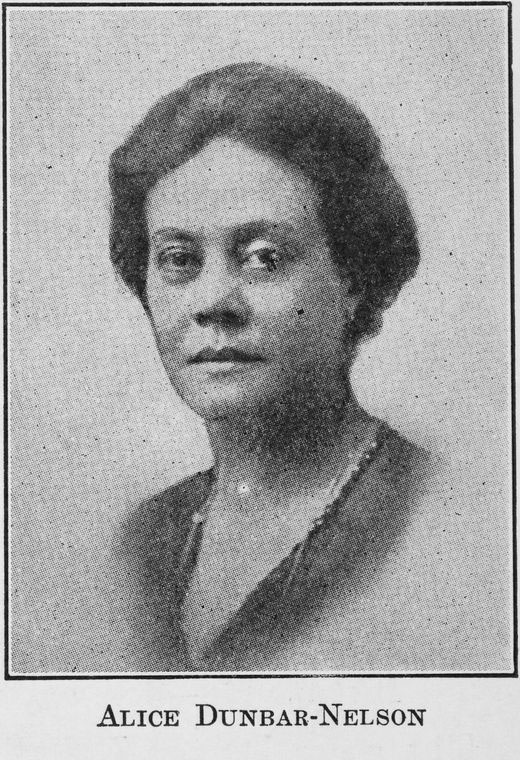 Nelson, who allegedly separated from her first husband, poet Paul Dunbar, in 1902 because he was "disturbed" by her lesbian affairs, was an influential writer and journalist active in efforts to promote African-American and women's rights. She was a prominent figure in the Harlem Renaissance.
---
Angelina Weld Grimké (1880-1958), Journalist / Teacher / Poet / Playwright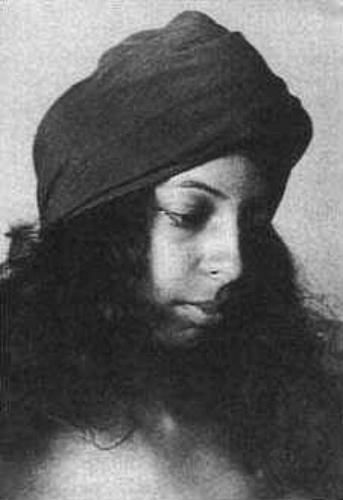 Harlem Renaissance writer Grimké, who was biracial (her father was the second African-American to graduate from Harvard Law), was one of the first African-American women to have a play performed publicly. Of that play, The NAACP said, "This is the first attempt to use the stage for race propaganda in order to enlighten the American people relating to the lamentable condition of ten millions of Colored citizens in this free republic." At 16, she wrote a letter to her female friend Mamie Burrile in which she declared, "I know you are too young now to become my wife, but I hope, darling, that in a few years you will come to me and be my love, my wife!" Modern literary critics who have analyzed Grimké's work have found "strong evidence" that she was lesbian or bisexual.
---
Georgia Douglas Johnson (1880-1966), Poet / Playwright

Another prominent figure in the flourishing Harlem Renaissance, Johnson grew up in Atlanta, the daughter of an African and Native American mother and an African-American and English father. In addition to writing poems and plays, she was an anti-lynching activist and hosted weekly Salons with other friends associated with the Harlem Renaissance, like Lanston Hughes and Angelina Weld Grimke. The book Lesbian Lists notes that "although her letters reveal love relationships with women, she is best known in the heterosexual world for her affair with W.E.B. DuBois."
---
Ma Rainey (1886-1939), Blues Singer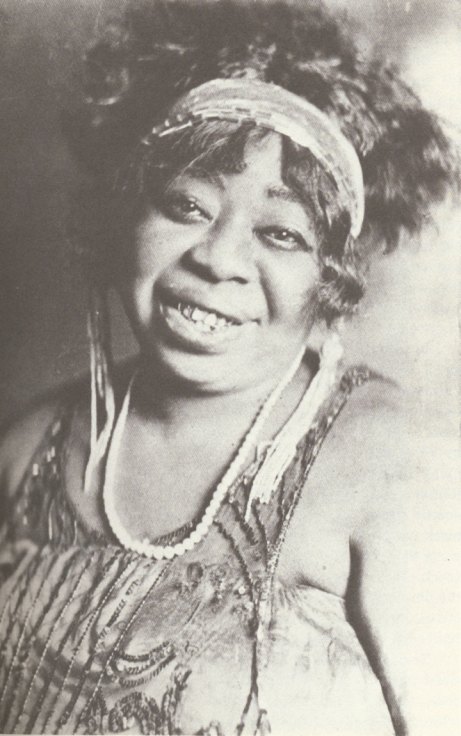 The legendary "Mother of the Blues" was one of the first blues singers to record. She toured extensively all over the country for mixed audiences and released over 94 records. Her 1928 song "Prove it On Me Blues" declared They said I do it, ain't nobody caught me. Sure got to prove it on me. Went out last night with a crowd of my friends. They must've been women, cause I don't like no men.
---
Gladys Bentley (1907-1960), Blues Singer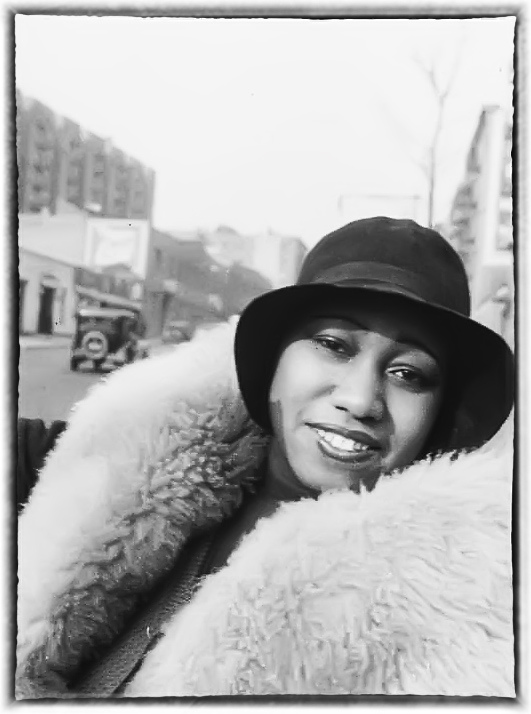 Bentley is a legend known for her piano-playing, raunchy lyrics and her signature top hat and tuxedo, headlning gay speakeasies and Harlem's Ubangi Club and later in Southern California. Bentley was an out lesbian from the get-go and once, dressed in "men's clothing," tried to marry a woman in Atlantic City. But during the McCarthy era Bentley took a turn — she married a man and wrote an article for Ebony magazine entitled "I am woman again," about how she was "cured" of homosexuality by religion and female hormones.
---
Alberta Hunter (1895-1984), Blues Singer / Songwriter / Nurse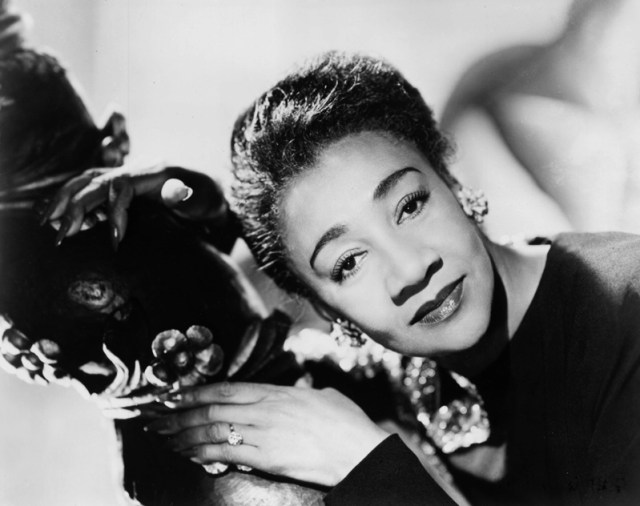 This critically acclaimed jazz and blues recording artist started out at the prestigious Dreamland ballroom in Chicago, toured Europe, appeared in musicals in London and New York, recorded prolifically and eventually took up nursing in the '50s and '60s, only to return to her singing career in the '70s, eventually touring South America and Europe, writing for film soundtracks and making television appearances. Throughout her career, Hunter kept her lesbian relationships a secret.
---
Lucille Bogan (1897-1948), Blues Singer

Another early Blues Singer, music critic Ernest Borneman declared Bogan, Ma Rainey and Bessie Smith "the big three of the blues." She's also cited as a "dirty blues musician" for her songs about prostitution, sex and alcohol.
---
Josephine Baker (1906-1975), Dancer / Singer / Actress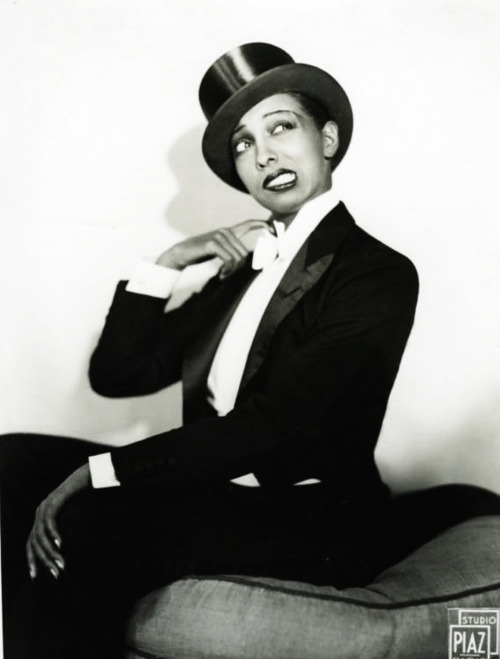 This American-born French performer and civil rights activist, one of the more famous people on this list, is cited as the first African-American woman to become a world-famous entertainer and the first African-American woman to star in a major motion picture.
---
Bessie Smith (1894-1937), Blues Singer

"The Empress of the Blues" was one of the best-known blues singers of her time and a hugely influential jazz vocalist.
---
Carmen Mercedes McRae (1920-1994), Jazz Vocalist / Actress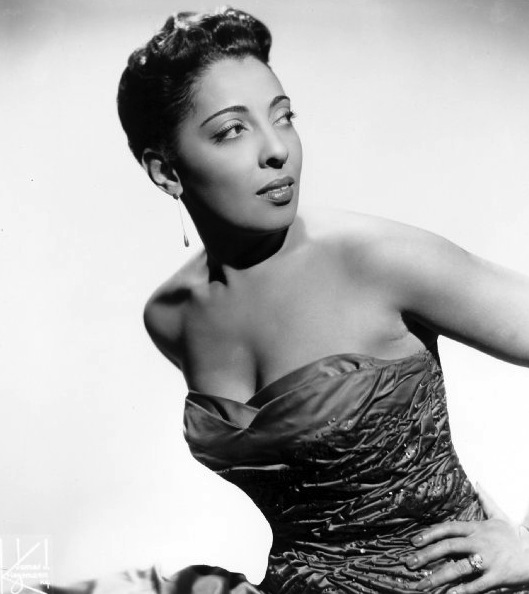 Another enormously influential jazz vocalist, she is remembered for her "iconic interpretations of song lyrics" and "behind-the-beat phrasing." She was friends with and influenced by Billie Holiday, was nominated for multiple Grammy Awards, appeared in movies and on television, and all told spent fifty years touring the world and recording albums. She believed sexuality was fluid, and was often seen in public with "female companions," having had experiences with both men and women but resisting any official label.
---
Ethel Waters (1896-1977), Vocalist / Actress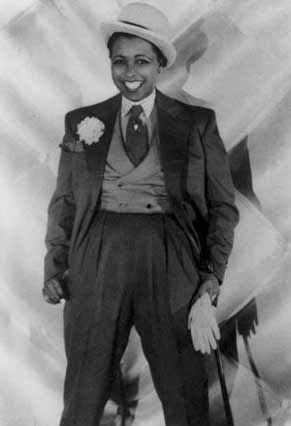 Lesbian legend Ethel Waters was the second African-American to be nominated for an Academy award and the first African-American woman to be nominated for an Emmy Award. She's also well-known for her music — the vocalist started out singing the blues and would go on to perform on Broadway and even do pop music. Despite the stigma against the behavior, Ethel Waters even lived with her girlfriend Ethel Williams at some point, which according to Ms. Magazine, "Waters managed to keep out of all 20th century biographies about her."
---
Lorraine Hansberry (1930-1965), Playwright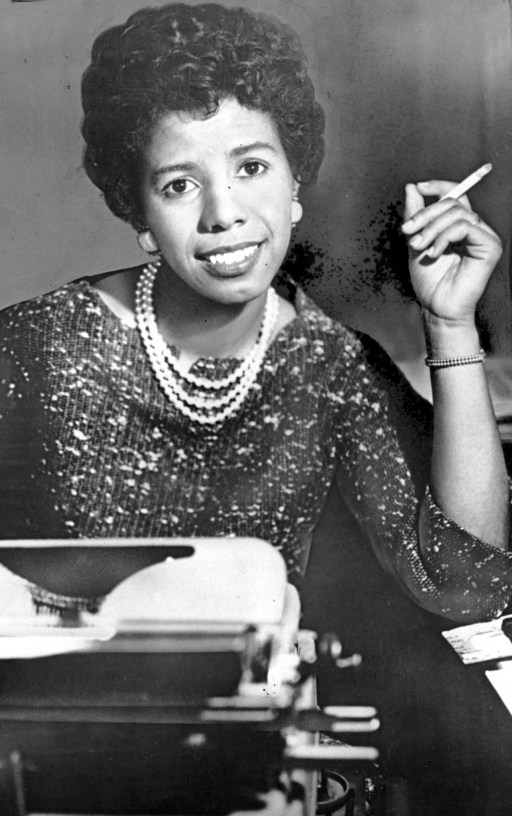 The inspiration for Nina Simone's song, "To Be Young, Gifted and Black," Hansberry's "Raisin in the Sun" made her the first black woman to have their play performed on Broadway. She also worked as an activist, writing for the Pan-Africanist newspaper Freedom and later joining the lesbian feminist organization The Daughters of Bilitis, publishing two letters in The Ladder under her initials.
---
Ruby Dandridge (1900-1987), Actress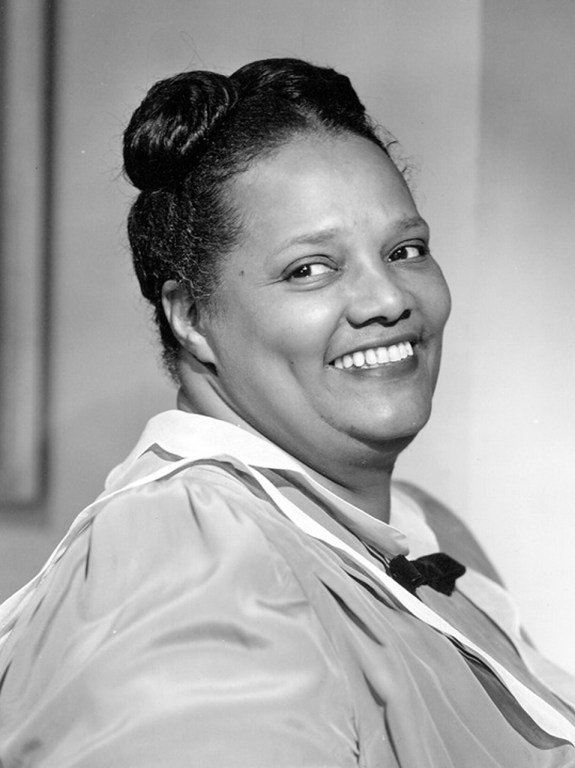 In addition to being the mother of the legendary actress Dorothy Dandridge, bisexual actress Ruby Dandridge was a prominent radio actress, best known for her role on Amos 'n Andy. Her "companion" Geneva Williams lived with The Dandridges after Ruby and her husband Cyril divorced.
---
Angela Davis, Activist / Author / Educator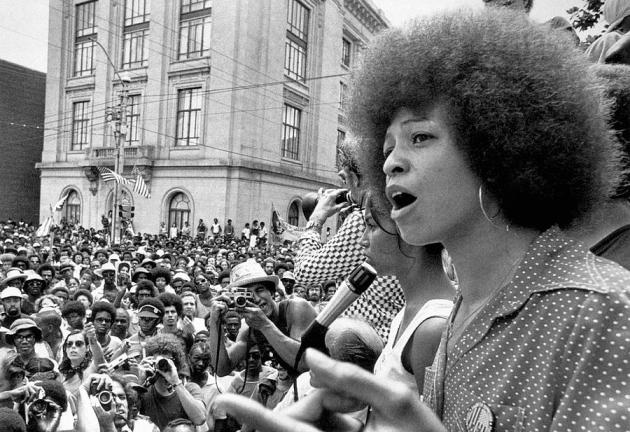 Angela Davis is one of the most important people of all time. Starting with her work in the counterculture activist movement in the 1960s, with ties to the Communist and the Black Panther Party, Angela emerged as a leading feminist voice deeply passionate about abolishing the prison-industrial complex. She's run for office, taught and spoken at Universities all over the country and is the author of numerous books including Women, Race & Class and If They Come In the Morning: Voices of Resistance. In 1997 she came out in Out magazine as a lesbian.
Read Carmen's Idol Worship on Angela Davis here.
---
Moms Mabley (1894-1975), Comedian

Moms Mabley, billed as 'The Funniest Woman in the World" was a game-changer for comedy, enjoying a long career that started on the "Chitlin' circut" and eventually lead her to making a record amounts of money and appearing on The Ed Sullivan Show and The Smothers Brothers Comedy Hour. She was out as a lesbian from the age of 27 and recorded over 20 comedy albums, including early "lesbian stand-up" routines. Although she initially performed in androgynous clothing, she changed her stage persona as she got older and more famous, but maintained her more subversive style (and her girlfriends) offstage.
---
Ruth Ellis (1899-2000), Activist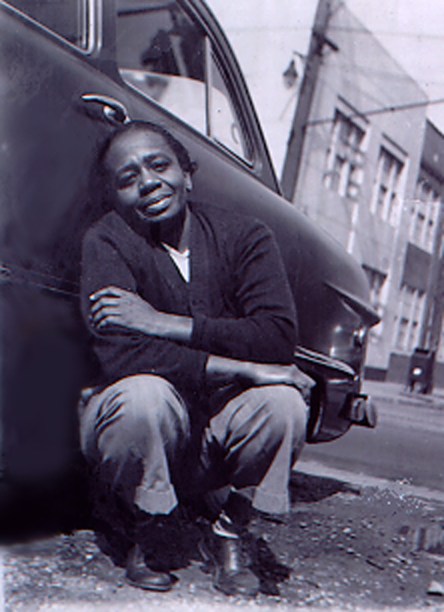 Before her death in 2000, Ruth Ellis was considered the world's oldest surviving out lesbian. In 1937, living in Detroit with her partner Babe Franklin, Ellis became the first woman to own a printing business in the city. Her house eventually became a congregating spot for African-American gays and lesbians, and now The Ruth Ellis Center in Detroit is one of four U.S. agencies dedicated to homeless LGBT youth and teenagers.
---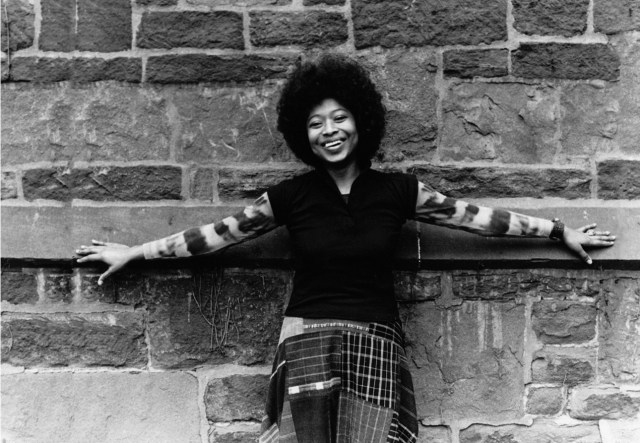 Prolific poet, author and former Ms editor Alice Walker's best-known book, The Color Purple, is also one of the best-known books ever, winning the National Book Award and becoming a movie and, later, a musical. She published collections of short stories and poetry, has earned every award under the sun and is very involved in anti-war, pro-Palestine and Civil Rights activism.  Walker's website declares that "She is one of the world's most prolific writers, yet tirelessly continues to travel the world to literally stand on the side of the poor, and the economically, spiritually and politically oppressed. She also stands, however, on the side of the revolutionaries, teachers and leaders who seek change and transformation of the world." You can read more about The Color Purple on our list of 10 Novels & Memoirs By and About LGBQ Black Women.
Read our posts on Alice Walker here.
---
Audre Lorde (1934-1992), Writer / Activist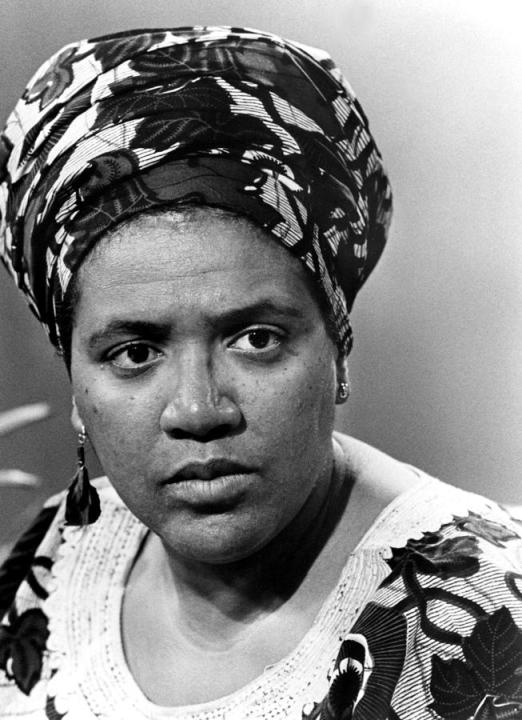 This Carribean-American writer and civil rights activists is one of the best-known black lesbian writers of all time with books including Zami: A New Spelling of My Name and Sister Outsider. She was a prolific poet and theorist and was politically active in civil rights, anti-war and feminist movements. You can read more about Zami on our list of 10 Novels & Memoirs By and About LGBQ Black Women.
Read our posts on Audre Lorde here.
---
Mabel Hampton (1902-1989), Activist / Dancer / Philanthropist

Hampton first came onto the national stage as a dancer for Harlem Renaissance "noteables," which is how she got to know the major players of the time. Eventually she quit and started cleaning houses (eventually working for the parents of Lesbian Herstory Archives founder Joan Nestle.) She was in a relationship with Lillian Foster from 1932 until Foster died in 1978. At the 1984 New York City Gay and Lesbian Pride Parade, Hampton announced, "I, Mabel Hampton, have been a lesbian all my life, for 82 years, and I am proud of myself and my people. I would like all my people to be free in this country and all over the world, my gay people and my black people."
Read Carmen's Idol Worship on Mabel Hampton here.
---
Marsha P Johnson (1944-1992), Activist / Artist
Marsha P. Johnson co-founded Street Transvestite Action Revolutionaries (S.T.A.R) with Sylvia Rivera, where she was known as the house "mother," and was one of the leaders in clashes with police at the Stonewall Riots.
---
Nell Carter (1946-2003), Singer / Actress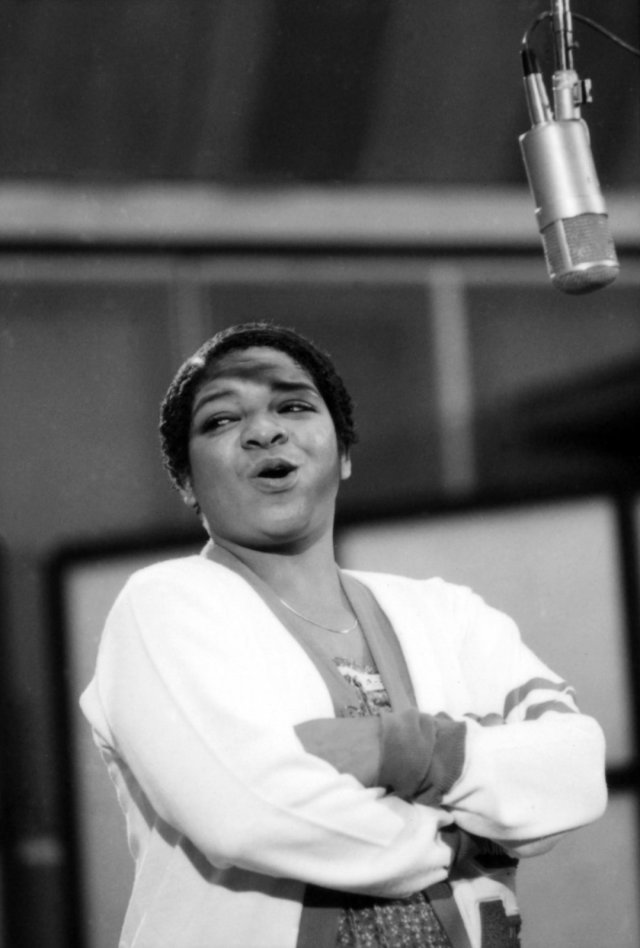 This actress won a Tony award for her role in the Broadway musical Ain't Misbehavin' and starred in the NBC Sitcom Gimme a Break!, for which she was nominated for two Emmys and two Golden Globes. Later in life, starred as Miss Hannigan in a Broadway revival of Annie and did guest spots on TV shows like Ally McBeal and Reba.
---
Pat Parker (1944-1989), Poet / Activist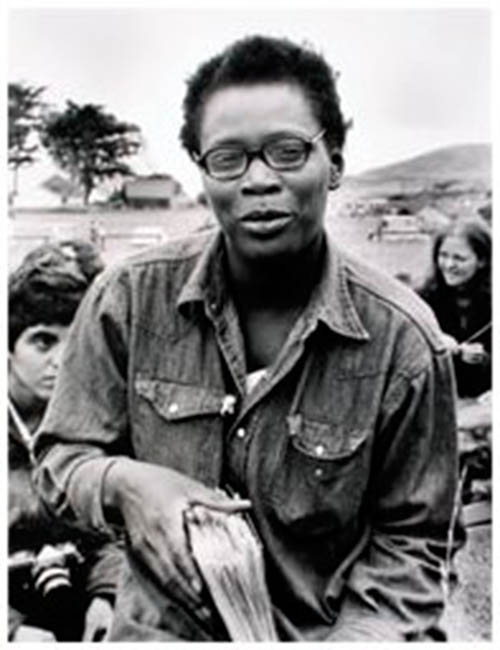 Parker's activism included involvement with the Black Panther Movement, contributing to the Women's Press Collective and serving as medical coordinator for the Oakland Feminist Women's Health Center. Cheryl Clarke has said of Pat that she articulates "a black lesbian-feminist perspective of love between women and the circumstances that prevent our intimacy and liberation." She toured with Varied Voices of Black Women, published multiple volumes of poetry, and, in 1980, founded the Black Woman's Revolutionary Council.
---
Barbara Jordan (1936-1996), Politician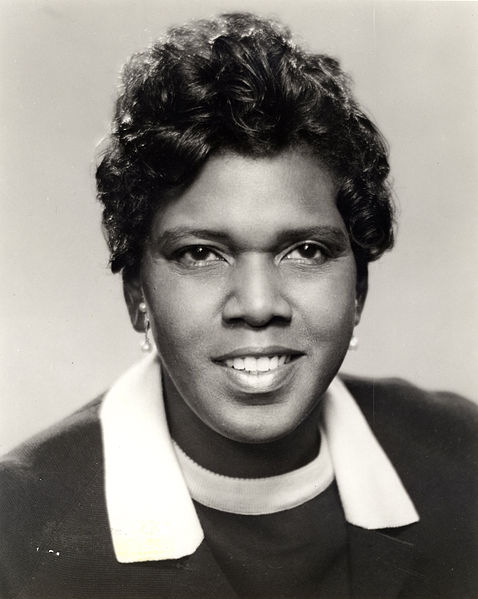 Barbara Jordan was the first African-American woman to deliver a keynote at the Democratic National Convention, the first African-American member of the Texas Senate post-Reconstruction, the first black woman elected to the U.S. House of Representatives and, when she died, was the first African-American woman buried in the Texas State Cemetery. Jordan suffered from multiple sclerosis. Her partner of over 30 years was an educational psychologist named Nancy Earl, but Jordan remained very private about her personal life.
---
Tracy Africa Norman, Model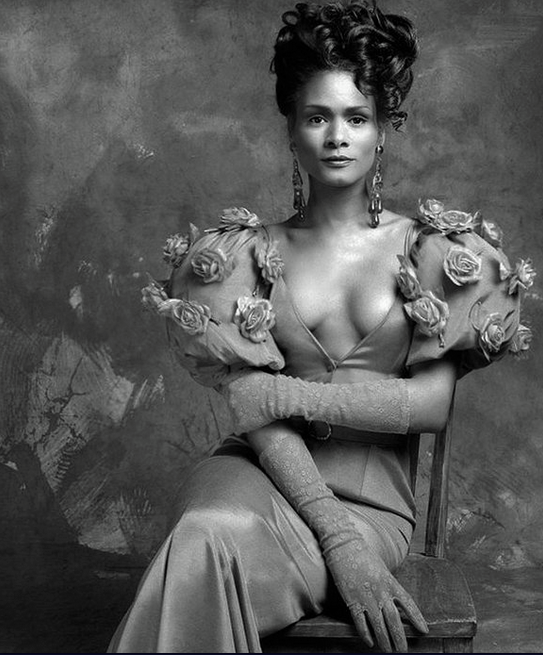 During the peak of Norman's modeling career in the '70s-'80s, she was photographed for Italian Vogue by the legendary Irving Penn, worked for the third-largest modeling agency in New York, walked many runaways, did five ESSENCE Magazine shoots and earned contracts with Avon Cosmetics, Clairol and Ultra Sheen. Her American career hopes were dashed when someone revealed her trans status to ESSENCE editor Susan L. Taylor, so she went abroad, To Paris, where she did runway modeling until returning to New York, at which point she became an iconic figure in the ballroom community. (info via transgriot.)
---
Danitra Vance (1954-1994), Actress/ Comedian and the first Black woman to join the cast of Saturday Night Live

Vance was the first African-American woman to join the cast of Saturday Night Live when she came on as a repertory player in 1985. She was the first cast member with a learning disability, the first lesbian cast member (Kate McKinnon is actually just the first openly lesbian cast member) and the show's only black lesbian cast member ever. Vance eventually tired of the stereotypical roles she was given to play and left the show in 1986. She went on to a formidable career in theater and film and won an Obie Award and a NAACP Image Award for her performance in Spunk, a theatrical adaptation of Zora Neale Hurston short stories. When she died at the age of 40 from breast cancer, her obituary revealed that she'd been living with her "companion," Mary Jones Miller.
---
Margaret Sloan-Hunter (1947-2004), Writer / Activist
Sloan-Hunter joined the Congress of Racial Equality at the age of 14, jumpstarting a life of civil rights activism that would lead her to work with Martin Luther King Jr and found the National Black Feminist Organization, The Feminist School for Girls and the Berkeley Women's Center. She was one of the early editors of Ms. Magazine, toured worldwide with Gloria Steinem and also was an advocate for disability rights.
---
Octavia E. Butler (1947-2006), Author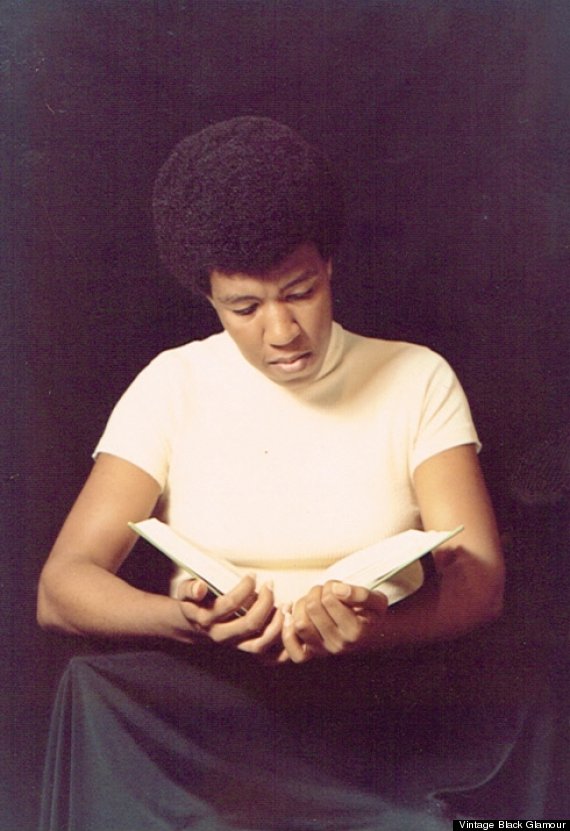 Butler was one of the best known and most acclaimed science-fiction writers ever, receiving both the Hugo and Nebula awards, becoming the first sci-fi writer to win a MacArthur Fellowship. She described herself as "comfortably asocial—a hermit in the middle of Seattle—a pessimist if I'm not careful, a feminist, a Black, a former Baptist, an oil-and-water combination of ambition, laziness, insecurity, certainty, and drive."
---
Barbara Smith, Writer / Activist
A hugely influential voice in black feminism and black lesbian feminism, Smith has published extensively, taught at universities all over the country, and seen her work appear in every major publication ever. Turned off by the sexism she encountered as a young adult in male-dominated Black Nationalist groups, Smith was inspired by Margaret Sloan to launch a Boston chapter of the National Black Feminist Organization, a group which eventually evolved into the groundbreaking Combahee River Collective. She founded the Kitchen Table: Women of Color Press in 1980, which published important works like Home Girls: A Black Feminist Anthology and This Bridge Called My Back with writers like Cherríe Moraga, Audre Lorde and Gloria Anzaldúa. She continues to lecture, speak and write and also has served on the New York City Council.
---
Jewelle Gomez is a novelist and the author of The Gilda Stories and seven other books, having worked in public television, theatre and philanthropy. She was on the founding board of GLAAD and early boards of the Astrea Lesbian Foundation and the Open Meadows Foundation. With her partner Diane Sabin, Gomez was among the litigants suing California for the right to marry, and she continues writing about gay rights and working as Director of Grants and Community Initiatives for the Horizons Foundation. You can read more about The Gilda Stories on our list of 10 Novels & Memoirs By and About LGBQ Black Women.
Read our interview with Jewelle Gomez here.
Cheryl Clarke is a poet, having published four collections and appeared in numerous anthologies. She retired from her post on the graduate faculty of Rutgers University Department of Women and Gender Studies in 2013. She co-owns an independent bookstore, was part of the Combahee River Collective and served as an editor of lesbian feminist literary journal Conditions. Feminist Wire wrote of Clarke, "Cheryl Clarke's life and work offer an enduring rejection of straightness and a constant reorientation to alternative space….  there may not be any pieces of a movement for liberation that we can participate in without somehow finding ourselves in the legacy of Cheryl Clarke. "
---
Sapphire, Writer
Born Ramona Lofton, Sapphire is an author and performance poet who was very involved in New York's burgeoing Slam Poetry scene at its peak. Her first novel, Push, was made into the movie Precious in 2009.
---
Dionne Brand, Poet / Novelist / Essayist / Documentarian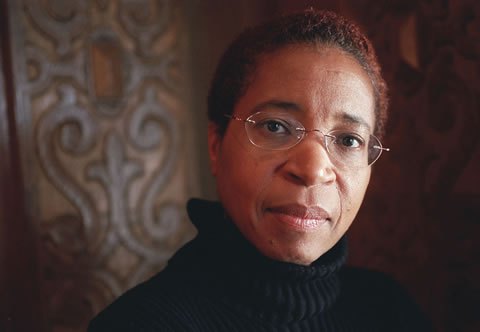 Critically acclaimed activist/poet Dionne Brand was named Toronto's third Poet Laureate in September 2009. She has contributed to anthologies and writing opposing violence against black people and the inequality of Canadian's Aboriginal women. She is widely published and anthologized and has served numerous prestigious academic positions throughout the U.S. and Canada. She is truly an amazing human being.
---
Gaye Adegbalola, Blues Singer / Activist / Teacher
Born into a family of activists and artists, Adegbalola was involved in the Black Power movement from 1966-1970 and went on to make her mark as an educator, director, musician and actor. She has been a full-time blues musician since the late '80s.
---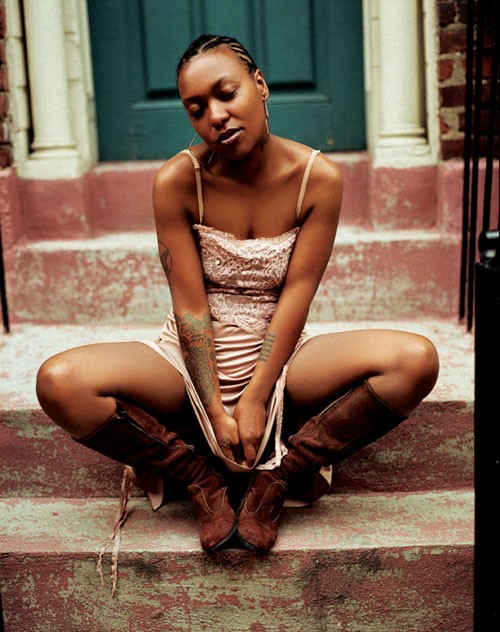 Meshell Ndegeocello is a bisexual musician credited with sparking the "neo-soul movement" and boasts an extensive roster of hits, ten albums, and ten Grammy award nominations. Her music has appeared in films like How Stella Got Her Groove Back, Lost & Delirious, Love & Basketball, Higher Learning, Batman & Robin and Love Jones. She's done projects with John Mellencamp and Herbie Hancock and Madonna, appeared on recordings by Basement Jaxx, Alanis Morisette, ZapMama the Indigo Girls and The Rolling Stones. Her biggest solo hit was "If That's Your Boyfriend (He Wasn't Last Night)" in 1994.
Read our posts on MeShell here.
---
Octavia St.Laurent (1964-2009), Musician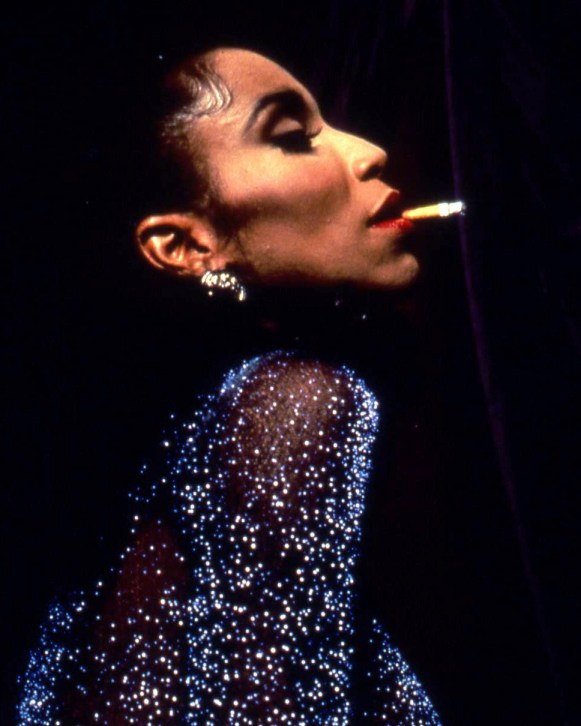 Octavia was a transgender singer and a performer you may recognize from her appearance in the 1990 documentary Paris is Burning.
---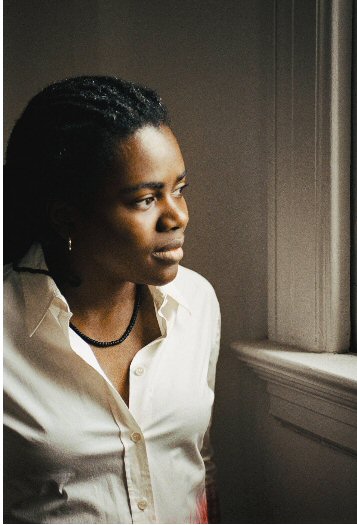 Tracy Chapman is a shy genius. Her 1988 debut album went multi-platinum and Chapman is credited with ushering in "a new era of singer/songwriters that lasted well into the '90s" with "liberal politics [that] proved enormously influential on American college campuses in the late '90s." The album garnered four Grammys, including Best New Artist, and snagged Chapman a huge gig: performing at Nelson Mandela's 70th birthday party. Her next big success happened in 1996 with her album New Beginning and its hit single "Give Me One Reason."
---
Donna Kate Rushin, Poet
Donna Kate Rushin is a poet whose work has been widely anthologized — including "The Bridge Poem" from This Bridge Called My Back — and also composes the book The Black Back-Ups.
---
Staceyann Chin, Writer / Activist / Performing Artist

Staceyann Chin is as legendary for her prose — like her memoir The Other Side of Paradise and work published in The New York Times, The Washington Post and her pregnancy blog on The Huffington Post — as she is for her activism and her legacy as a spoken-word poet. She was a major voice at the Nuyorican Poets Cafe and on Russell Simmon's Def Poetry Jam and also appeared in her own off-Broadway one-woman shows and taught workshops worldwide. You can read more about The Other Side of Paradise on our list of 10 Novels & Memoirs By and About LGBQ Black Women.
Read our posts on Staceyann Chin here.
---
Alexis Hornbuckle, WNBA Basketball Player

Basketball player Alexis Kay'ree Hornbuckle was named a WBCA All-American in high school and awarded Most Valuable Player for the 2004 WBCA High School All-America Game. She went on to graduate from the University of Tennessee, where she had played for two NCAA Championship teams, to be drafted by the Detroit Shock in 2008. She set a WNBA franchise record with seven steals in 19 minutes in her first game, and helped bring the Shock to the 2008 WNBA championships. She's since played for The Tulsa Shock and the Minnesota Lynx and currently plays for the Phoenix Mercury.
---
Aneesa Ferreira, The Real World: Chicago and Real World/Road Rules Challenges (MTV)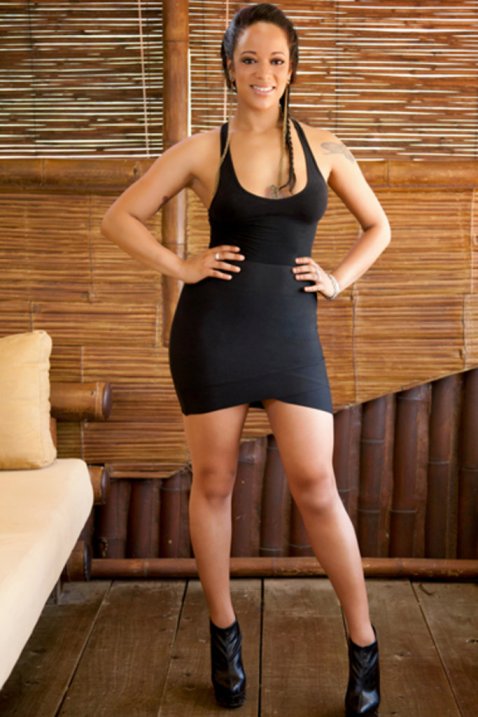 Ferreira was the first out lesbian woman of color on The Real World when she was cast in its 2002 season. The daughter of a Caucasian Jewish mother and an African-American Muslim father, many viewers related all-too-familiarly to Ferreira's conflicts with her mother, who didn't accept Ferreira's sexuality. She also hosted an Autostraddle Pride Party with Road Rules Alum Rachel Robinson.
---
AZ Marie Livingston, Model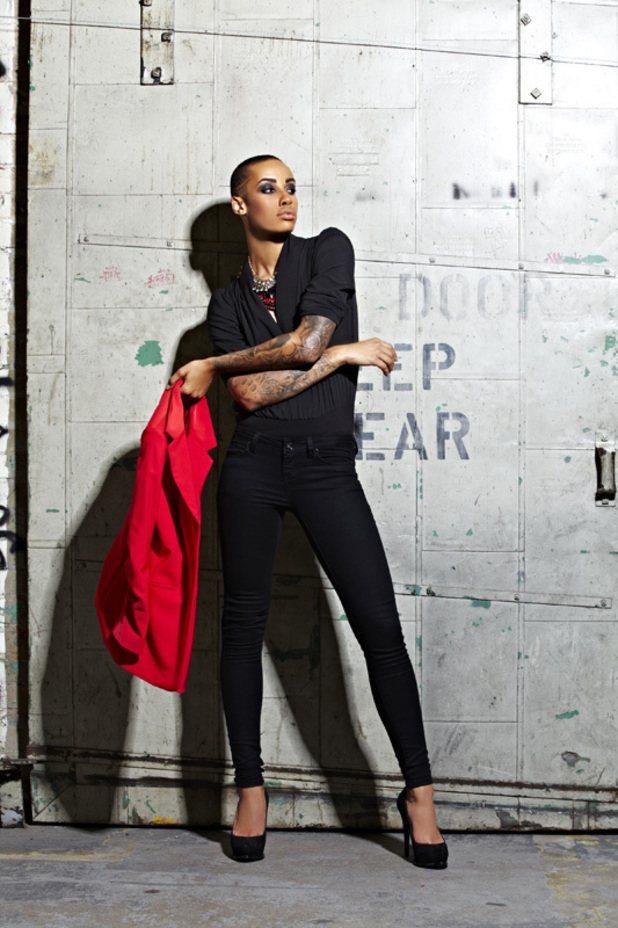 Born in Louisiana, Ashley Marie Livingston grew up in Minneapolis with her mother and her gay father, who were divorced but "best friends."  Growing up, Livingston was teased for being a tomboy. On a trip to Los Angeles with her Dad at age nine, she got interested in modeling, and would eventually drop out after three semesters at the University of Wisconsin-Whitewater to move to Los Angeles and pursue her dreams. From 2009 to 2011, she worked as a runway model in LA and New York, appearing on BET's Rip the Runway and in London Fashion Week. She appeared in the film Precious and The Jacksons: A Family Dynasty. But it's likely you know AZMarie from her 2012 stint on America's Next Top Model: British Invasion, and her subsequent role on the homolicious teevee show DTLA.
Read our posts on AZ Marie here.
---
Cheryl Dunye, Filmmaker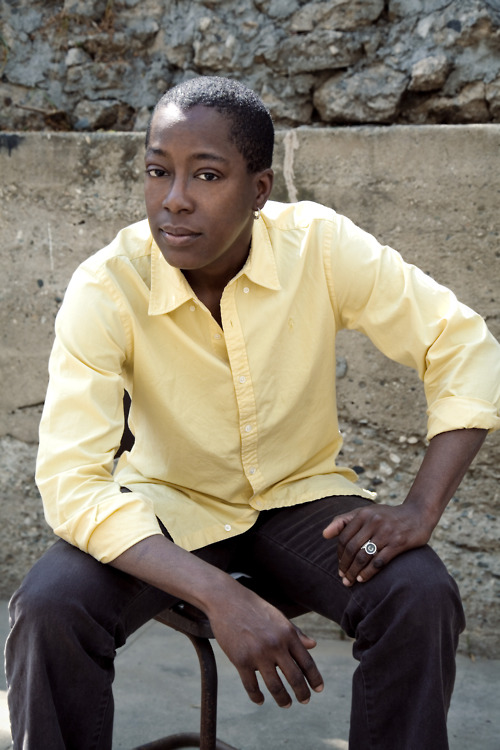 Cheryl Dunye is "the lesbian Spike Lee," according to Newsday, and she's also "a big fucking deal" according to anybody who knows anything about queer cinema. She's had an extensive career as a filmmaker and within academia. She's taught at UCLA, Pomona, The New School, California Institute of the Arts and Temple. She's also the woman behind the groundbreaking lesbian film The Watermelon Woman, which snagged best feature at film festivals including L.A's Outfest. She's released four feature films, won numerous awards and prestigious grants, and seen her work screened at festivals internationally. She's directed 13 films, including the 2012 epic queer porn flick Mommy is Coming and a story in 2013′s Valencia: The Movie, based on the book by Michelle Tea.
---
Darlene Garner, Clergyperson / Activist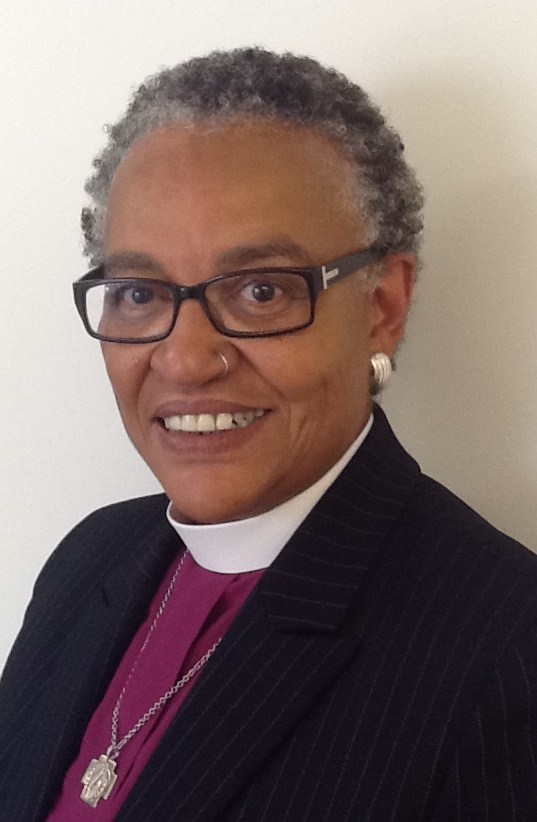 The co-founder of the National Black Coalition of Lesbians & Gays, Garner speaks nationally on LGBT religious issues and was ordained as Metropolitan Community Church clergy in 1988. She and her partner Candy Holmes were married in the Human Rights Campaign building in Washington DC in 2010.
---
Coral Smith, The Real World: Back to New York & RW/RR Challenges (MTV)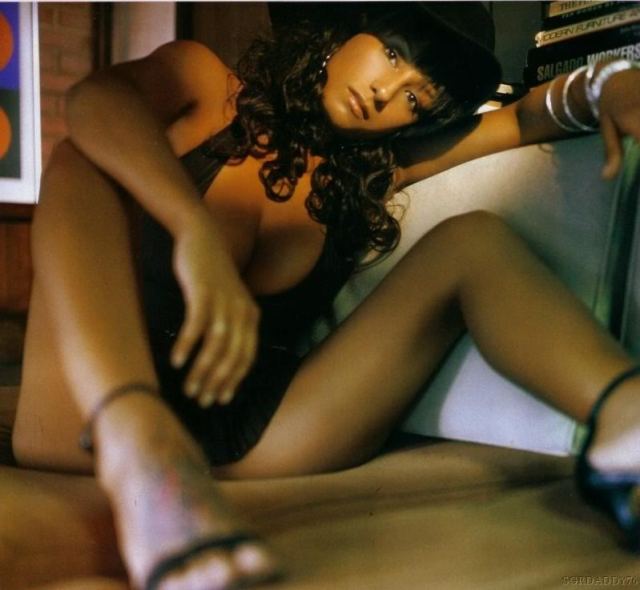 After her appearance on The Real World, during which she and housemate Malik Cooper engaged in really challenging dialogue with her ignorant racist roommate 'The Miz," Coral went to work at a rape crisis center. She appeared in a number of Road Rules/Real World Challenges over the next several years, as well as Battle of the Network Reality Stars and Camp Reality. Smith was not out while on The Real World, but in a 2007 interview with OUTlook magazine, she said she was "venturing toward my lesbian qualities. It's been a long time coming." In 2013 she had a daughter, Charlie Beatrice. According to Coral's Twitter, she is "down with gay Pride, Animal Activism, Reality TV and The Truth." She tumbles at thatcoral.tumblr.com.
---
E. Denise Simmons, Politician & Activist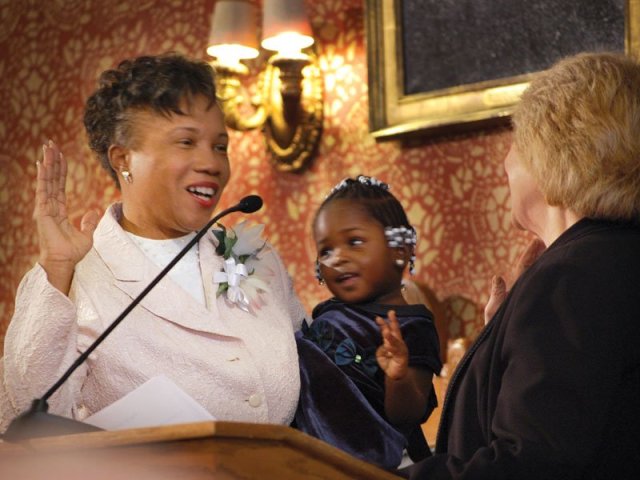 In 2008, E. Denise Simmons became the first openly lesbian African-American mayor in the United States when she took the helm in Cambridge, Massachusetts. She is currently serving her seventh two-year term on the Cambridge City Council.
---
Ebony Haith, Model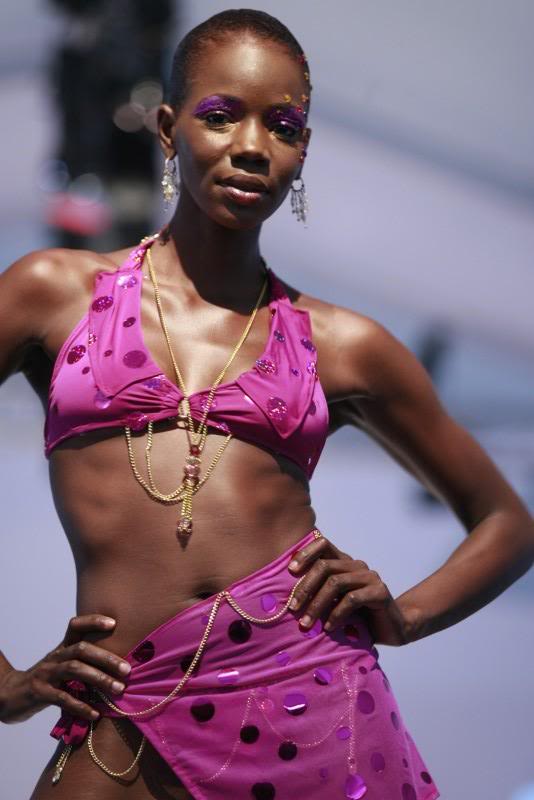 Haith appeared in the first season of America's Next Top Model, becoming that show's first openly gay contestant. She has continued modeling since her appearance on the show. In 2007, she showed up in Esquire Magazine as "Hostess of the Year" while working at Los Dados in New York. In 2012, she told Mz Mahogany Chic, "Once I saw myself on the show, I knew I was present. It was no longer that no one could see me. There's no way you can't see this 5 foot 10 bald black girl walking down the street. I no longer had to fight to be seen. It didn't matter what my opinions were of Tyra or the show, I felt so proud that I was chosen as a black woman to represent New York on the show."
---
Felicia "Snoop" Pearson, Actress / Author / Rapper

Felicia "Snoop" Pearson is best known for her role as Felicia "Snoop" Pearson in The Wire. She's the author of a memoir, Grace After Midnight, and was featured on the song "It's a Stick Up" with Tony Yayo and Mazardi Fox.
---
Fiona Zedde, Writer

Zedde is a Jamaican-born writer nominated for a 2005 Lambda Award for her debut novel, Bliss.
---
Gloria Bigelow, Comedian

As described on globigelow.com, "Gloria Bigelow is a refreshing new comic who doses out humor in bite sized chunks—easy for the listener to swallow but realness nonetheless." Furthermore, "With issues of sexuality, race, and gender at the forefront of her work she has become a favorite and a "one to watch" on the national comedy scene." She has performed her stand-up worldwide, all over the television, was recently featured in Wanda Sykes' HERLARIOUS and was a cast member of AfterEllen's "Cherry Bomb."
Gloria was in Autostraddle's It Gets Better Video!
---
HIT UP PAGE TWO FOR SO MANY MORE LGBTQ BLACK WOMEN YOU SHOULD KNOW!
Pages: 1 2 3See entire article on one page