Last month, we invited you to pick the best queer-lady fiction and memoir books of all time via goodreads, and boy did you ever! So, without any further ado, we present the top 100, accompanied by our favorite goodreads endorsements.
100 Best Lesbian Fiction & Memoir Books Of All Time 
[according to you]
100. Gut Symmetries, by Jeanette Winterson (1998)
"Gut Symmetries" is about love. And physics. And geometry. And the infinite and the finite, and matter and what matters, and particles and monstrosities and life and time and death and the grinning skull in the mirror."
– Sam, Goodreads
99. All That Matters, by Susan X. Meagher (2007)
"I loved this book, from the beginning to the end! The discussions between Kylie and Blair cover everthing important in human life and relationships!"
-Ulla, Goodreads
98. Map of Ireland, by Stephanie Grant (2009)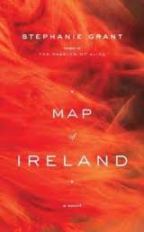 "Painful, cleanly written story of a 16-year-old Irish-American kid from Southie…She smacks into the discomfort of deeply inculturated racism as it seeps into her home life and her attempts to understand and realize her own unspooling sexuality."
-Mary, Goodreads
97. Say Please: Lesbian BDSM Erotica, by Sinclair Sexsmith (2012)
[read our post on say please here]
"This is a great collection of erotic, hands down one of the best collections I've read. Sinclar Sexsmith has curated a wonderful collection of stories that are sure to titillate and make a good girl blush."
– Erin, Goodreads
96. Far from Xanadu, by Julie Anne Peters (2005)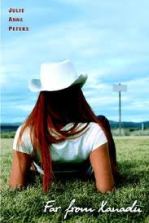 "Peters deals with not just the issues of being a gay teenager in this book, but also the emotional turmoil of feeling abandoned."
– Jill, Goodreads
95. Happy Accidents, by Jane Lynch (2011)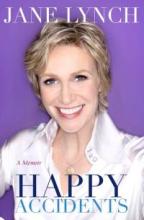 "This is a breezy read that won't take up much of your time, but it will surprise you with its candour."
– Sean Kennedy, Goodreads
94.  Stay, by Nicola Griffith (2003)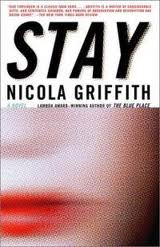 "STAY is less of a mystery or a thriller than a grief-and-recovery story — but I don't at all mean to warn you off; there's a good amount of mystery and action.  But what's going on with Aud's personal development is central and the action happens around the edges, as it were."
– Rachel Neumeier, Goodreads
93. Drag King Dreams, by Leslie Feinberg (2006)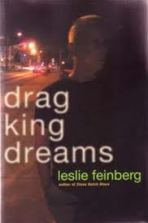 "This book was so inspiring and heartbreaking.  The story lines are complex but easy to follow."
– Kit, Goodreads
92. Art & Lies, by Jeanette Winterson (1996)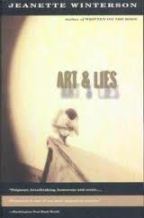 "In Art and Lies, Jeanette Winterson is crusading against a predictable and unimaginative reality that denies that there is more than meets the eye."
-Twiggy, Goodreads
91. Babyji, by Abha Dawesar (2005)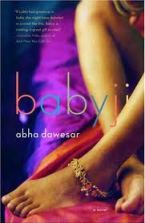 "This is a very honest and true account of the 16-year-old mind, but it goes beyond that to the complexities of self discovery amidst the search for meaning in a world filed with inequalities."
-Mandi, Goodreads
90. Seriously…I'm Kidding, by Ellen Degeneres (2012)
"Ellen's book was the perfect balance of advice and jokes. It's an extremely light and easy read."
-Kristyn, Goodreads
89. Y: The Last Man, Vol. 1: Unmanned, by Brian K. Vaughan (2003)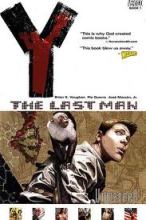 " This book was interesting and intricate. The multi-character perspective never got confusing and worked very well to add suspense into the plot."
– Stella FAYZ Chen, Goodreads
88. Southland Auto Acres, by Lisa Jones (2010)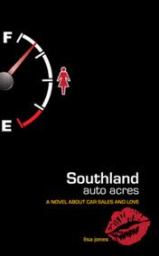 "A fun, breezy read. A nice, tight story that moves. More than just a coming out book. The backdrop of the car lot was well drawn."
– Brook St., Goodreads
87. The Pyramid Waltz, by Barbara Ann Wright (2012)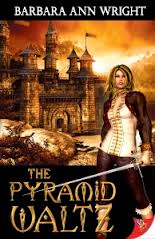 "I can only say that this book was incredible. The characters were complex and well-written. The dialogue was fantastic and often humorous. Each character brought something new to the book and was very distinct."
– Jennifer Lavoie, Goodreads
86.  The Slow Fix, by Ivan E. Coyote (2009)
"These autobiographical short stories are phenomenal. Most are fewer than 5 pages long, many are about perceptions of gender, but all are about finding one's place in the world. In the end, they are about the folds of community, the weave of the fabric, and I was really impressed with the depth and feeling that Coyote conveys in such little space."
– Emily, Goodreads
85. The Complete Strangers in Paradise, Volume 1, by Terry Moore (1998)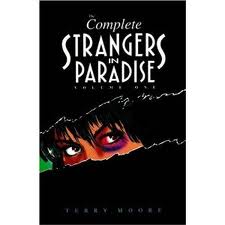 "Very well written, wonderfully illustrated and tons of heart."
– Autumn Eden
84. Close to Spider Man, by Ivan E. Coyote (2000)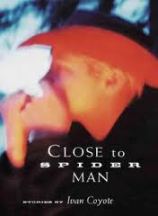 "A very heartfelt bunch of stories about growing up knowing that you just don't fit in. An excellent read for oddballs everywhere."
– Vanessa, Goodreads
83. Complete Hothead Paisan, by Diane DiMassa (1999)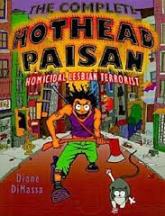 "It's wonderfully cathartic at times, deeply meaningful at others, and maintains a very dark gallows humor.  Yes, Hothead does relentlessly hate on men and het women, but you'd be missing the point to dismiss it for that."
– Ellie, Goodreads
82. Rage: A Love Story, by Julie Anne Peters (2009)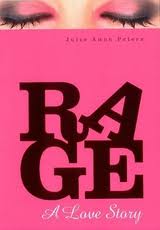 "I thought that the dychotomy between the protagonist's fantasy life and reality was very well portrayed, and Ms. Peters did an excellent job portraying an abusive (high school, lesbian) relationship."
– Liz, Goodreads
81. A Love Story Starring My Dead Best Friend, by Emily Horner (2010)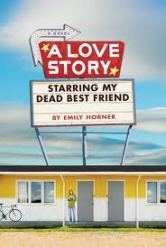 "Horner's first novel is ably plotted and well-done. There were more than a few laugh-out-loud moments, and I liked the narrator very well. She was achingly believable and so adolescently stupid she could have stepped right off the page. "
– Melody, Goodreads
---
Before you go!
It takes funding to keep this publication by and for queer women and trans people of all genders running every day. And A+ members keep the majority of our site free for everyone.
Still, 99.9% of our readers are not members.
A+ membership starts at just $4/month.
If you're able to, will you join A+ and keep Autostraddle here and working for everyone?
Join A+