It's almost Mother's Day! Wheeeee! That fabulous day when everybody celebrates the woman who shot you out of her vadge or adopted you from the stork/social services/another woman. It's also a great opportunity to enhance or create your mother's acceptance of your homogayness! But remember — it is HER day — so do an honest assessment of her comfort level before getting her a Rosie doll, maybe.
Chely Wright told Ellen that Ellen's Mom's book Love, Ellen: A Mother/Daughter Journey helped her Mom accept Chely Wright for the beautiful lesbian that she is: Once she's done with that one, there's still more Acceptance and Love to be had in Just a Mom —
In Just a Mom, she speaks for all the ordinary Americans whose children have turned out "different" and whose first concern is that they will suffer pain and rejection in life. It is natural, DeGeneres points out, to harbor some disappointment or anger at a gay child, and she guides parents toward appropriate resources and organizations, like the Parents and Friends of Lesbians and Gays (PFLAG). With warmth and conviction, DeGeneres expands on her memoir Love, Ellen to address some of the questions she has been asked as a spokesperson for the Human Rights Campaign, such as "Did I make my child gay?" and "How can I protect my child?"
— and speaking of, if your Mom is into country music, Chely Wright's Like Me: Confessions Of A Heartland Country Singer (toss in her album if you wanna) or Meredith Baxter's Untied: A Memoir of Family, Fame, and Floundering definitely brings the point home that you can't just pray yourself out of being a lesbian, you have to accept yourself and your lovely blonde hair. If you really wanna crank up the guilt and waterworks and also the inspiration, The Meaning of Matthew: My Son's Murder in Laramie, and a World Transformed is really f-cking good.
Cut to the chase with Always My Child: A Parent's Guide to Understanding Your Gay, Lesbian, Bisexual, Transgendered or Questioning Son or Daughter or assure your parents you won't be this sullen forever with It Gets Better: Coming Out, Overcoming Bullying, and Creating a Life Worth Living.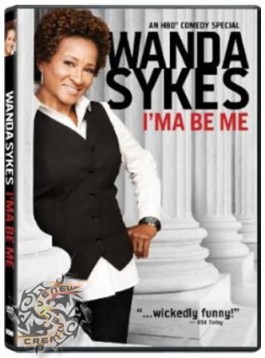 Remember Christian singer Jennifer Knapp? More importantly, DOES YOUR MOM? Her latest album is Letting Go and maybe one day she'll be singing along to it and you can be like, "Oh my god, I love Jennifer Knapp, she's gay!" and then your Mom will be like, "I love and accept you for who you are!" On that same tip, if she reads a Suze Orman book and then makes a gazillion dollars, you can be like "Suze Orman is gay, and so am I" and then you can hug it out.
Imagine your Mom is laughing a lot, and then right in the middle of that laughing, someone makes a joke about being gay that is not offensive to gays. Do you think she'd stop laughing? NO YOU CANNOT STOP LAUGHING UNDER SUCH CIRCUMSTANCES. Thus — Wanda Sykes: I'ma Be Me. It's her HBO Special. I attest that it's funny. Another funny HBO special? Ellen Degeneres – The Beginning. It's on sale! Moms LOVE sales!
Oh, movies. It's so easy to watch a movie, you just have to sit on the couch and bask in ther ays of homogay acceptance waffling from your set:
+ Prayers for Bobby: A Mom who tells her son Bobby that his homosexuality is "an abomination" is devastated with guilt when he kills himself, and then she becomes a gay rights activist so she can save other kids from similar fates. It's a tearjerker.
+ We couldn't say enough good things about Fish Out of Water, that's why we had to interview the entire production team and let them say more good things. It examines what the bible REALLY says about homosexuality, verse by verse, with cartoons and coming out stories and experts and all of that.
+ For The Bible Tells Me So: In this amazing documentary, four normal super-Christian families reconcile having a gay child. Bishop Desmond Tutu, Harvard's Peter Gomes, Orthodox Rabbi Steve Greenberg and Reverend Jimmy Creech cameo. "FOR THE BIBLE TELLS ME SO offers healing, clarity and understanding to anyone caught in the crosshairs of scripture and sexual identity." Follow-up reading? What the Bible Really Says about Homosexuality.
+ For the Jewish equivalent, watch Trembling Before G-d, which I also enjoyed.
+ Saving Face is, in my opinion, the best lesbian movie out there. It's a love story about two young Chinese-American women who fall in love and then have to deal with Wil's mother not being okay with the gay. Your Mom would have to be pretty evolved to handle this as there is kissing and making out and stuff. But if you can enjoy straight rom-coms they can enjoy gay rom-coms right? Right.
+ Maybe this Mother's Day, your Mom will take you on a Rosie's Family Cruise. It could happen.
+ Trans people are notoriously misrepresented by mainstream media, but TransGeneration gets it almost right. It follows four trans* college students at different stages of their transition grappling with life which is confusing and/or hard sometimes, as you know.
If your Mom is Debbie Navotny, she probably wants tickets to this year's PFLAG Conference and a Glee Album to listen to on the drive. At the end of the day, nothing says I love you like a Rachel Maddow Show Logo Mug.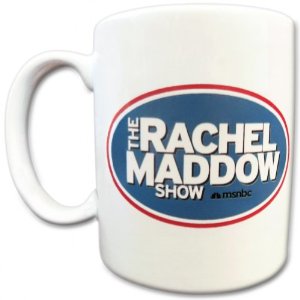 Also, flowers.