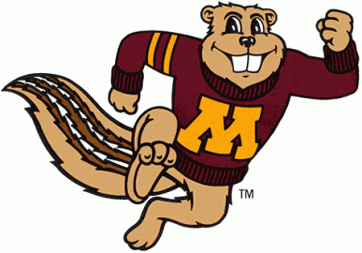 Relatively good news, Minnesota — you are not alone in being totally f*cking pissed off at your state government regarding the fantastically ridiculous anti-gay-marriage bill currently doing the rounds at the top. Sixty-three current and former University of Minnesota law school faculty members have signed an open letter to state legislators regarding their desire for said legislators to vote against the bill that would invite voters to vote on amending the state constitution to provide,"Only a union of one man and one woman shall be valid or recognized as a marriage in Minnesota."
They point out that the bill is, for starters, repetitive:
State statutes already prohibit same-sex couples from marrying and already prohibit the state from recognizing same-sex marriages from other states and countries. The proposed amendment would prevent even a future state legislature from recognizing such marriages.
They point out that this bill is really fucking mean and has no impact on already-existing marriages:
The proposed amendment would set in constitutional cement the existing hardships on thousands of families, including children, that many in the legal profession serve. Attorneys practicing in such diverse areas as family law, estate planning, real estate, tax, and beyond represent people across Minnesota who confront complex legal challenges because they are currently unable to enter a legally-recognized relationship with a same-sex partner. At the same time, the proposed amendment does not help existing marriages. The potential applications of an amendment and its collateral consequences in other areas of the law could be far-reaching.
Furthermore, this would be a big step for Minnesota in the wrong direction, as it would be the first time Minnesota "cut short the ordinary legislative process regarding marriage and family law by enshrining one particular view into its constitution." Also, it's a giant waste of time and everybody's poor.
Meanwhile in New York, support for same-sex marriage continues to swell, furthering our hopes that our friends Carly & (Autostraddle photographer) Robin can get married (you know, when they're ready). [See photo, right]
Bill Clinton has officially declared his endorsement and support of the same-sex marriage bill, releasing this statement today via the HRC:
"Our nation's permanent mission is to form a 'more perfect union' — deepening the meaning of freedom, broadening the reach of opportunity, strengthening the bonds of community,wp_postsClinton said. "That mission has inspired and empowered us to extend rights to people previously denied them. Every time we have done that, it has strengthened our nation. Now we should do it again, in New York, with marriage equality. For more than a century, our Statue of Liberty has welcomed all kinds of people from all over the world yearning to be free. In the 21st century, I believe New York's welcome must include marriage equality."
It was Bill Clinton himself who signed DOMA into law in 1996, stating at the time: ""I remain opposed to same-sex marriage,wp_postshe said at the time. "I believe marriage is an institution for the union of a man and a woman. This has been my long-standing position, and it is not being reviewed or reconsidered," though as of late he has admitted that he was just super hung up on that word "marriage" and really it was no big deal. Chelsea Clinton, his daughter, has been working the phones in New York to support same-sex marriage.
The New York Daily News, which is running a poll you should go weigh in our direction, says Governor Cuomo will be "hitting the road" to drum up support for the bill this month. This tour, which is probably similar to Sister Spit, while include "public events" and "hit[ing] newspaper editorial boards." Cuomo says that they're in the home stretch of the legislative session and "this will be a final push."
Polls indicate a strong lead — a Quinnipiac Poll showed 56 percent support with 38 percent opposed, a Siena College poll showed 58 percent support and 36 percent opposed and a New York Times "estimated projection" shows 58 percent support."
Evan Wolfson, executive director of Freedom to Marry says New York is its "highest priority" right now but it hasn't given up on Rhode Island or Maryland:
"Winning New York would really be transformative because New York has enormous cultural and political leadership in the United States and in the world [and because of Carly & Robin]."
Openly gay Rhode Island House Speaker Gordon Fox said last week he plans to push a civil unions bill and that his people are not giving up after last year's blockage of their same-sex marriage bill. They will keep on trying, like The Little Engine That Could.
Here's two cute lesbians talking about how they just wanna say "I do":