It's Labor Day! We never take days off at Autostraddle, because maintaining a state of insanity is key to our continued disillusioned perseverance, but we thought we'd take this opportunity to gaze upon our gainfully employed queer bretheren. If you're looking for actual information about good employment for homos, check out the HRC's Best Places to Work 2010. If you're looking for lazy half-baked humor, however, WELCOME HOME!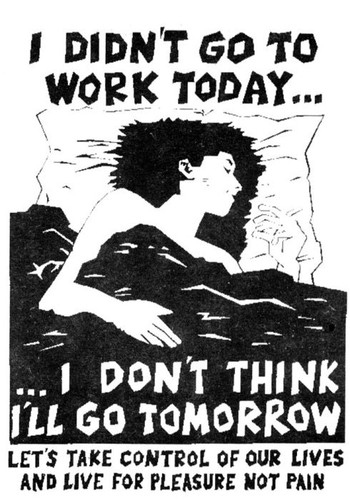 Top Ten Most Lesbionic Jobs in the World
+
10. Bike Messenger/Bike Mechanic
Lesbians love bicycles. Not only does cycling break your hymen therefore rendering men unnecessary, but lesbian bike messengers carry messenger bags and find alternative lifestyle haircuts are extremely functional under helmets and in the wind.
Weaving effortlessly through downtown traffic at rush hour on a fixie without dying is the kind of agility and prowess best evidenced by girls who are used to getting in and out of tight spaces. Furthermore, it's job that you can do while covered in tattoos of pinup girls, stars and Sun Tzu philosophies.
+
9. Personal Trainer

See: Jillian Michaels, Jackie Warner, Queen Latifah's Not-Gay Not-Girlfriend
Lesbians get into personal training because it's a good way to meet hot chicks and make them really co-dependent on you for their overall self-worth from the get-go.
+
8. Carpenter or Construction Worker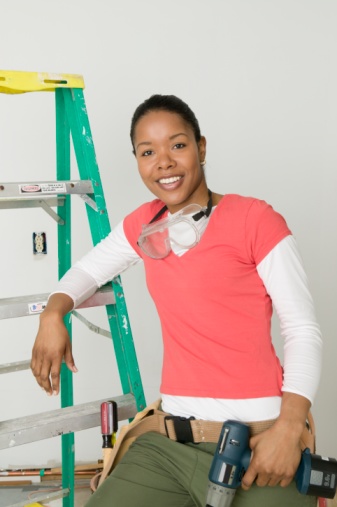 Lesbians are good with their hands, and carpenter work enables them to build their actual lovenests in the woods of Oregon. They develop nice arms, get sweaty, sport tool belts and can woo their prospective loves by building them storage solutions. Though the construction industry is a tough place for women b/c of the patriarchy, lesbians have thicker skin and bigger toolbelts. Obviously.
+
7. Comedian
See: Ellen DeGeneres, Julie Goldman, Erin Foley, Kate McKinnon, Gloria Bigelow, Sandra Valls, Kate Clinton, Sandra Bernhard, Judy Gold, Nicol Paone, Rosie O'Donnell, Elvira Kurt, Deanne Smith, Margaret Cho, Marga Gomez, Suzanne Westenhoefer, Lily Tomlin & many many more.
Much like Jews and black people, lesbians are very good at finding something to laugh at while being chased by flocks of white men with flamethrowers.
+
6. Athlete or Gym Teacher or Track Coach
This could be: a) a stereotype, b) true.
+
5. Nun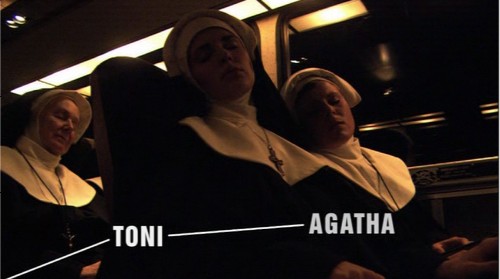 Because lesbians love G-d obviously.
+
4. Folk-Rock Musician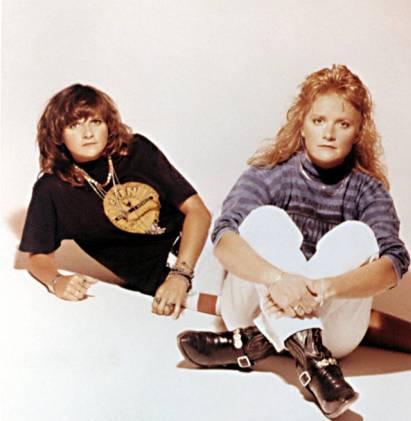 See: Indigo Girls, Chris Pureka, Melissa Etheridge, Melissa Ferrick, Ani DiFranco (bi), Catie Curtis, Indigo Etheridge, and so many more!
Folk-rock music is basically the only industry besides hemp-rope production in which queer ladies dominate. This is because we have more feelings and like to commune with our sisters.
+
3. Social Worker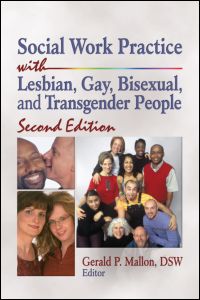 Social workers spend most of their time talking about feelings, dealing with relapsed drug addicts, negotiating the care and long-term health of foster children and fighting government bureaucracies which attempt to undermine necessary social services in favor of illogical spending on war and bailing out large banks. It's more or less a microcosm of lesbian life in general, but for about $25K a year.
+
2. Doctor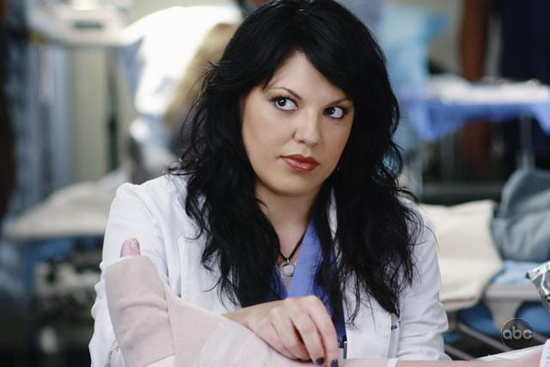 See: Callie Torres (Grey's Anatomy), Dr. Weaver (ER), Thirteen (House), Riese's Mom's ex-girlfriend
Unless you manage to marry Ilene Chaiken or a successful Bette Porterish Entrepreneur or CEO, shacking up with a doctor is probs your best bet for financial security within the lesbiverse. Also, they're never home and always tired, which means a lot of meaningless-fight potential, which lesbians really enjoy.
+
1. Hairstylist/Makeup Artist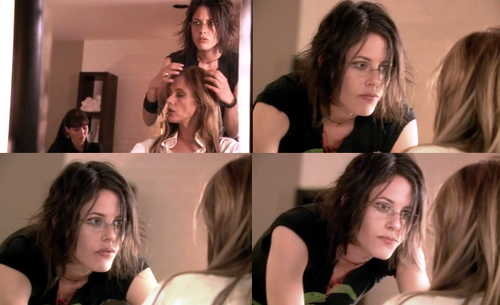 See: Tabatha Coffey, The Real L Word's Romi & Sara & Raquel & Whitney & Alyssa, Shane for Wax
Why: Every 'character' on The Real L Word is a hairstylist or makeup artist, and The Real L Word is about real life. Also alternative lifestyle haircuts don't style themselves. Also remember when Shane did hair for that wedding and boinked like three bridesmaids? That was wacky.


Do you feel deep, pervasive moral or emotional outrage over our exclusion of a crucial lesbian career path? Do you feel that this exclusion is representative of Autostraddle's complete failure to read your mind and that this random list, due to its pertinence and international importance, has let you down in some way, perhaps brought back weird memories from childhood? PLEASE TELL US SO IN THE COMMENTS.
Also if you have today off, I'd recommend reading Autostraddle. You can just brush up on the archives or whatever.