Deep in the heart of Slack, our dear contributor Siobhan asked: "What's the difference between baseball and softball?" Her curiosity led us to a fruitful discussion about the gendering of sports, which made me realize: Hey! I think basketball made me gay! And I couldn't help but wonder… do all sports make you gay? Because I value the scientific process, I've compiled a ranked list of the 28 sports most likely to be played in one's youth that will make you grow up to be a big ol' queer.
According to our most recent Lesbian Stereotypes survey, about 40% of you have played one of these sports at one point in your life, and I'm not a scientist, but that data feels convincing! Are you one of the 40%? Which sport did you play? Are you queer now? See? Proof! I'd also like to shout out the team managers of these sports, because according to staff members Carrie and Jenna, managing a team is even gayer than being on a team. (Also, honorable mention goes out to curling, which according to Kayla is a gay sport.)
---
28. Archery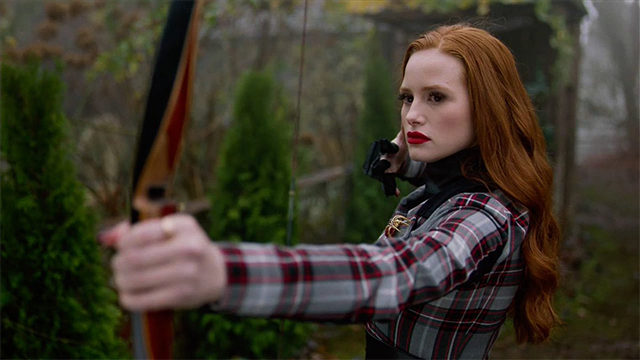 Amanda from A-Camp X led an archery workshop, and just knowing it existed definitely made me feel more gay. Is it a coincidence that immediately upon getting a girlfriend, Cheryl Blossom became a master archer?
27. Beach Volleyball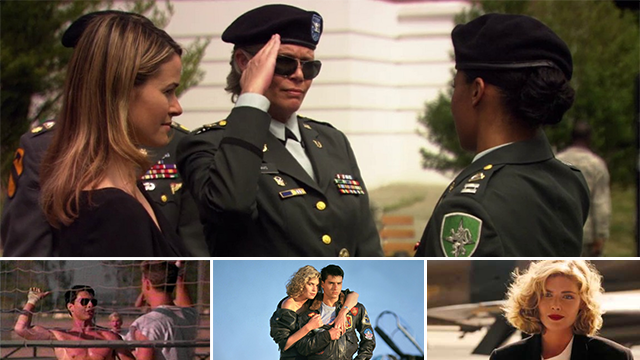 You can really only make beach volleyball gay through the transitive property.
26. Wrestling
The fact that it took GLOW two entire seasons to give us the littlest bit of lesbian action proves what a tragically straight sport it is.
25. Dance/Drill Team
I am… a lesbian. And so is Cadet Kelly.
24. Gymnastics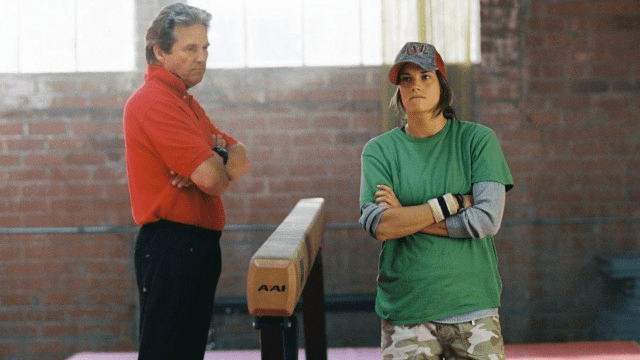 "Boobs." – Missy Peregrym, Stick It
23. Cheer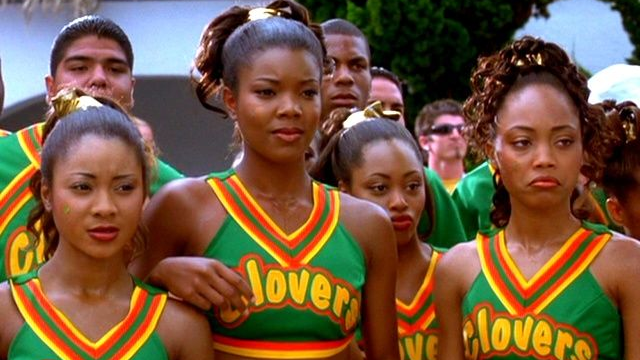 "'Brr, it's cold in here, there must be some Toros in the atmosphere?' I know you don't think a white girl made that shit up. Our free cheer service is over as of this moment!'" GAY!
22. Speed Skating
This is queer Dutch speed skater Ireen Wüst, whose Olympic and World Championship successes make Michael Phelps look like a little kid in a community swimming pool. Her victories, alone, makes speed skating relevant to this list.
21. Cycling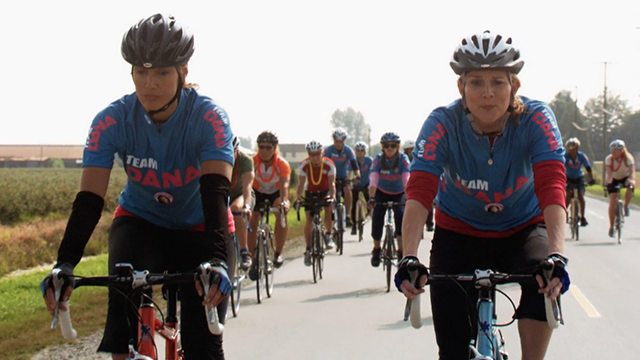 20. Marching Band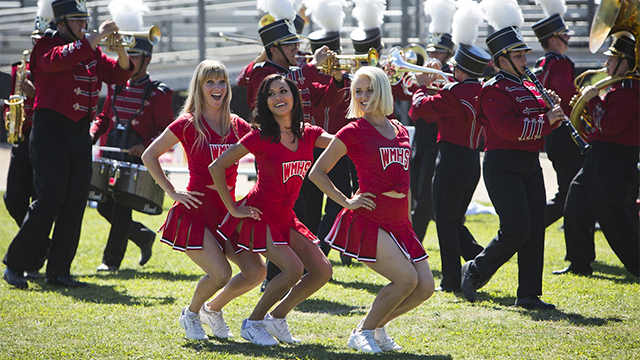 I told my high school best friend that "we can stop looking for cute guys for me" at a marching band competition. And it wasn't even this marching band competition, which probably made every woman in the audience at least 33% gay.
19. Color Guard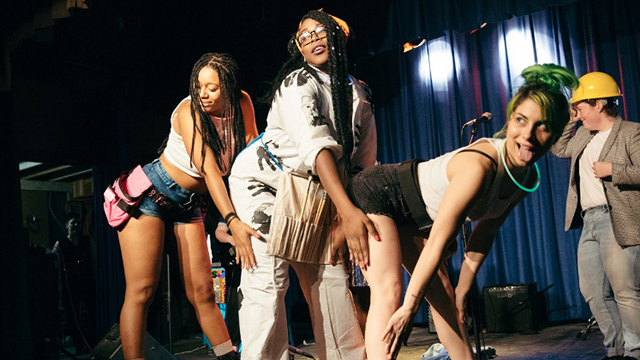 The girls in the color guard were all buff, tall, babes who could dance. That's like… 70% of A-Camp.
18. Swimming and Diving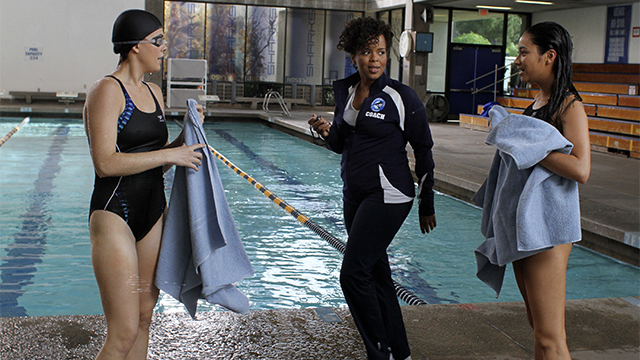 Darling, it's better down where it's wetter, take it from me.
17. Ice Hockey
Y'all remember those lesbians-in-training from The Mighty Ducks? And that time the captains of the U.S. women's hockey team and Canadian women's hockey team got married in real life? 
16. Karate
The Next Karate Kid made every single girl who came of age in 1994 question her sexuality, and that's a fact.
15. Volleyball
Terri Polo played one single volleyball match with Ben Stiller and Owen Wilson in Meet the Fockers and look what happened.
14. Synchronized Swimming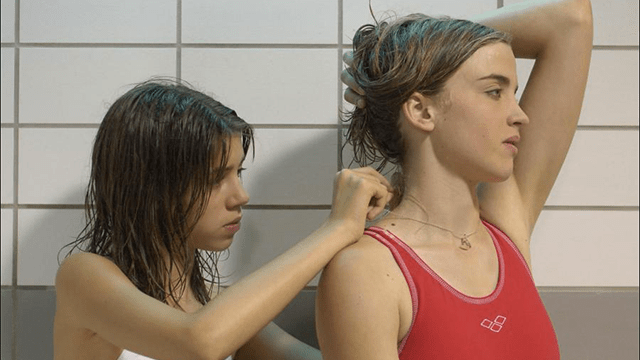 Men and boys literally were not allowed to do this sport for many years. It's a breeding ground for lesbianism if you ask me. Also, Water Lilies is one of the best lesbian coming of age movies of all time.
13. Fencing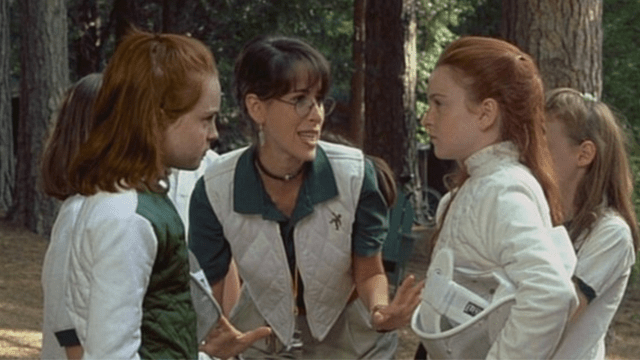 Is there anything more likely to make you grow up and become a lesbian than finding your long lost twin after you best her at a fencing match?
12. Field Hockey
I played field hockey because we got to wear skirts and hit people in the shins. It's training in misandry. Also, this is Jodie Foster in Freaky Friday… in 1976. Come on.
11. Outdoor Track
TWO different Autostraddle staff (Staff Writer Raquel and Business and Design Director Sarah Sarwar) joined the track team in high school only to climb trees in the woods and hide while everyone else ran their miles! Also, Personal Best made Ellen DeGeneres gay, so.
10. Boxing/MMA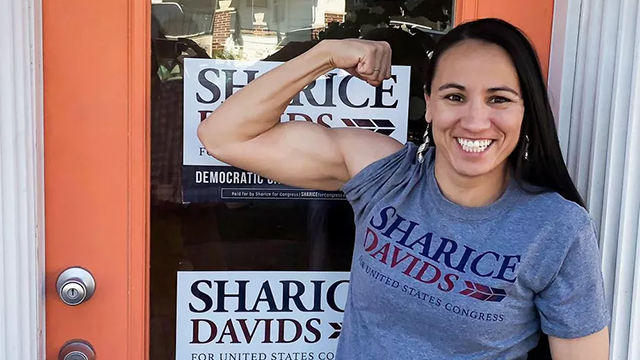 This is former MMA fighter Sharice Davids, who is queer and running for Congress in Kansas and fundraising at literal Stonewall, y'all.
9. Golf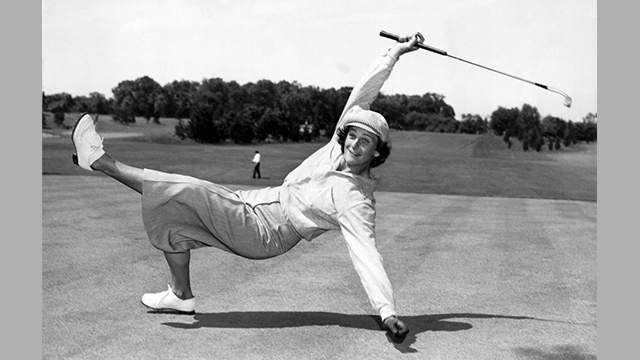 Babe Didrikson, a known queer, is the greatest female athlete of all time behind Serena Williams (who is the greatest athlete of all time, period). She played and excelled at every sport, especially golf, which was her favorite place to showboat. Also, ever heard of Dinah Shore?
8. Baseball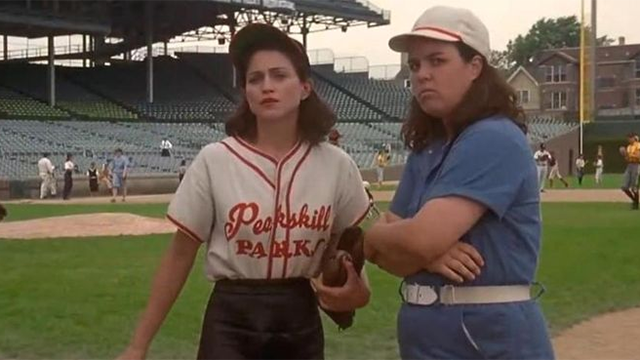 C'mon Dottie, you ain't on the farm any more, live a little bit!
7. Tennis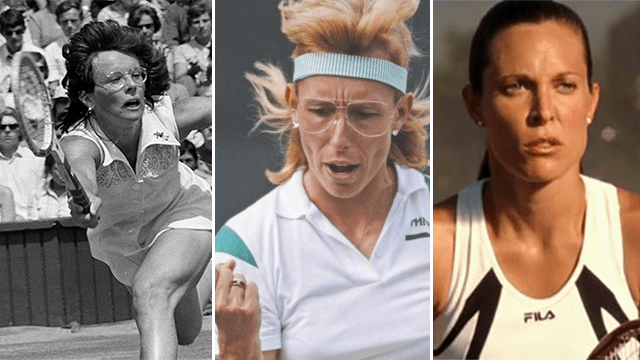 This pictorial evidence speaks for itself.
6. Football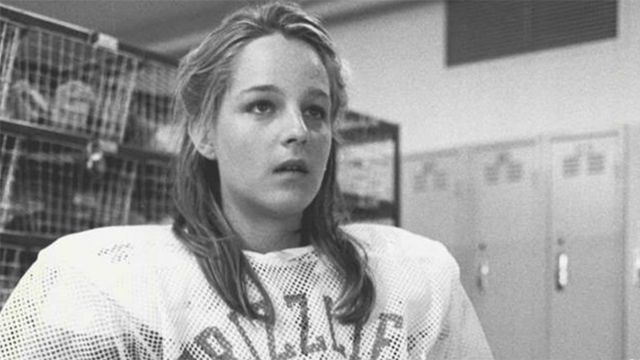 Helen Hunt in Quarterback Princess is the reason so many lesbians in the mid '80s figured it out.
5. Roller Derby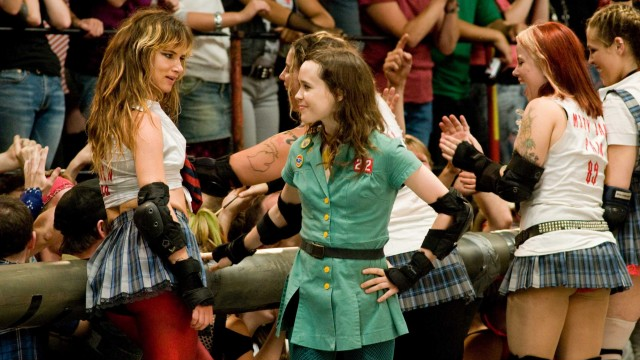 A sport so gay it has its own tag on Autostraddle dot com. Also I defy anyone to tell me Whip It isn't a coming out movie.
4. Softball
Look, everyone knows softball is gay as a rainbow. There isn't anyone who played little league softball who doesn't have at least one former teammate who's out now.
3. Soccer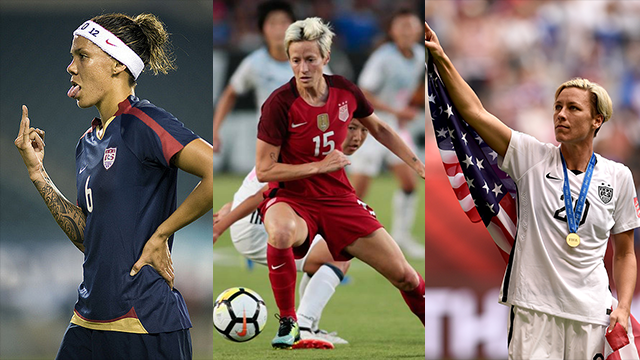 Gaaaaaay without even mentioning Bend it Like Beckham.
2. Rugby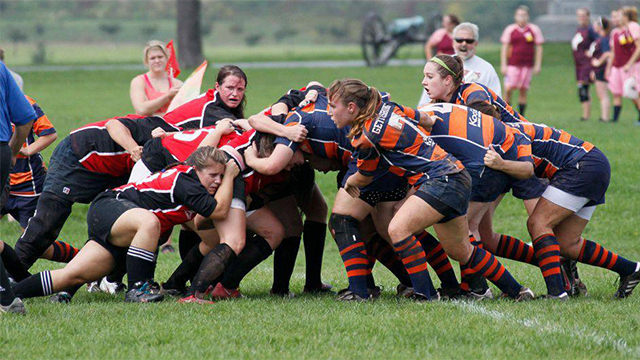 Everyone on everyone's rugby team in college is gay and everyone knows it. It's so gay no one's even made a movie about it yet because the movie would just be called GAY: Every Rugby Story.
1. Basketball
I received more basketball pictures of young Autostraddle staff than any other sport. You will, in fact, find our editor in chief here among just a few of the openly gay women who've played in the WNBA.
---
Staff Testimonials
+ "I started a poms squad and fell in love with my coach and I think that's pretty gay." – Sarah Sarwar, Business and Design Director
+ "Diving in high school was basically just me and one other girl. So, percentage-wise, diving was at least 50% gay." – Cameron, Cartoonist
+ "A friend of mine I came out with during college swimming is now dating and U-hauled with my long-term ex (its fine everything is fine) and wrote a lovely essay on it." – Eli, Technical Intern
+ "I played boys' baseball for several years and was the only girl on the team, which was paradoxically very gay (of me). Later on I had to switch to girls' softball, which was ironically much more heterosexual; lots of fretting about blowjob logistics while killing time on the bench." – Rachel, Managing Editor
+ "I did varsity tennis and my doubles partner was also my rival. We had great chemistry on the court, wanted to murder each other off the court. (Gay)" – Kayla, Staff Writer
+ "Eight out of ten starters from my high school softball team are gay" – Heather Hogan, Senior Editor
+ "I played soccer from like second grade until sophomore year of high school. When I was younger I was good and often on boys teams, when I was older I was bad cuz I was skinny and uncoordinated" – Riese, CEO/EIC
+ "I went to every volleyball game my high school had to 'support' my 'friend' and definitely not to watch her, specifically. Actually, she's bi now sowp_posts- Valerie, Staff Writer
+ "I played basketball literally because I knew there would be lesbians on the team. We may not have been out but there was lots of lesbian energy in every game tbh" – Alexis, Staff Writer
---
Okay, let's fight about how wrong or right you think I am! Or even better, share your youth sports coming out stories!