Summer is for warm, feel-good movies! Unfortunately, the majority of lesbian movies end with women throwing themselves from the roofs of buildings or having their hearts obliterated. But there are a handful of lesbian films guaranteed to make you smile or swoon or just feel a general sense of contentment about the our beautiful queer world. Below are 15 such movies, hand-selected for you by Riese and Heather.
---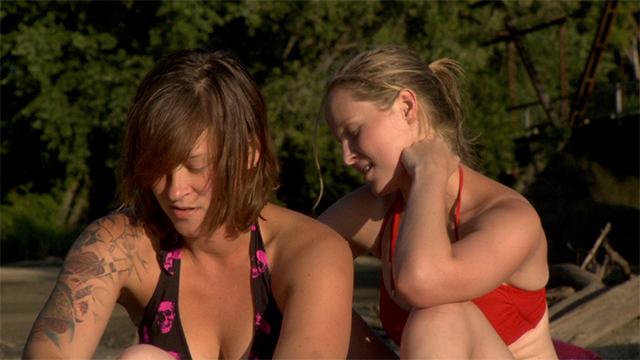 Okay it does start out with a buried gay — but that leads a Dutch teenager to small-town America to make a documentary about queerness, and also of course she falls for an American girl. Their chemistry is sizzly, and Riese found this movie genuinely compelling.
Kayla found Clea DuVall's directorial debut charming (but extremely white). It's ostensibly about a group of old friends coming together to have an intervention, but it turns out all the friends' lives are falling apart in one way or another. DuVall also reunites with But I'm a Cheerleader's Natasha Lyonne and their on-screen chemistry is as sparkling as it always was.
The Summer of Sangailė is a bittersweet lesbian coming-of-age story — emphasis on sweet. First loves aren't usually forever loves, but the best first love stories capture the ache of discovery and departure in a good way, and this film absolutely hits that mark.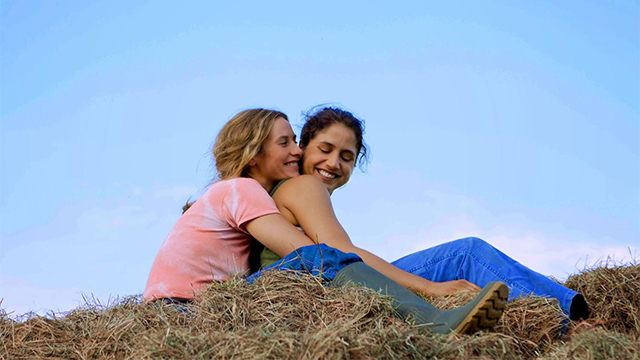 This French-Belgian romantic drama won the Variety Piazza Grande Award when it appeared at the  Locarno International Film Festival. It's fraught! But also empowering! It also covers a lot of things: small town French feelings about gayness in the '70s, the women's liberation movement in Paris, women's healthcare. It's another bittersweet story, but every major gay lady character gets a happy ending.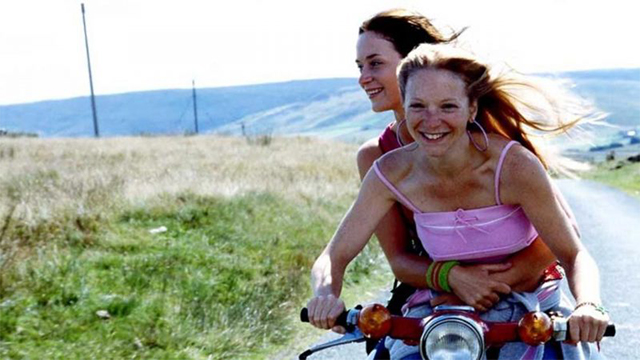 This film has the distinction of being one of the few movies in 2009 — when queer women were even less likely to exist on film, if you can believe it — of receiving a This Lesbian Movie Doesn't Actually Suck award from Autostraddle dot com. "My Summer of Love's poor little rich girl Tamsin [Emily Blunt] spends her boarding school suspension becoming really good friends with bored, working class Mona [Natalie Press]," Laura wrote at the time. "Their version of friendship includes kissing in rivers, lots of drinking and smoking and acting fancy, a nice little love and death pact, and motor scooters." It's another not-exactly-happy ending, but it's worth the ride.
Heather called this the most hopeful queer film of 2017, and it made plenty of mainstream magazines' best-of lists too. It's a coming-of-age classic, including first queer love, but what's refreshing about this one is there's no hand-wringing from anyone about their sexuality and every woman with a major part comes away from their summer together more content and connected.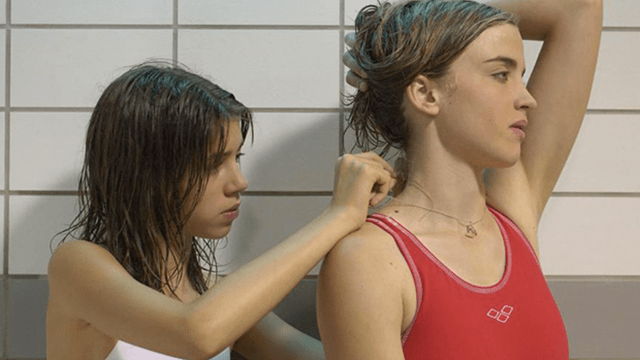 Hey, what if I told you this was… a coming-of-age story? You'd be shocked, I know. Well, it is! This one, however, involves a love triangle, synchronized swimming, and sex-spit (kind of) ten years before Disobedience. It also happens to be Heather's partner's favorite film trailer.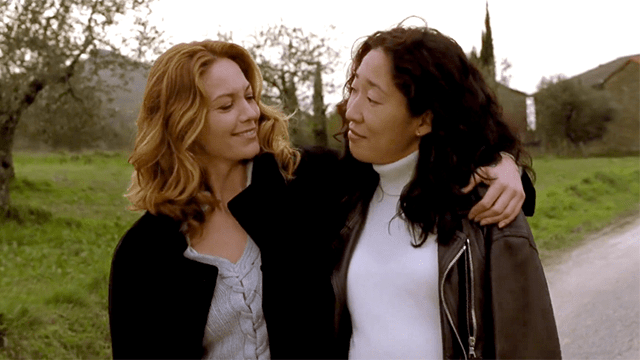 Sandra Oh expert Kayla Kumari Upadhyaya is pleased to preemptively inform you that Under the Tuscan Sun "is definitely a lesbian movie." Sandra Oh plays Diane Lane's lesbian best friend who follows her to Tuscany after her girlfriend, Kate Walsh, leaves her. This one's all about middle-age rediscovery and delicious pasta and everyone gets a family and a very happy ending.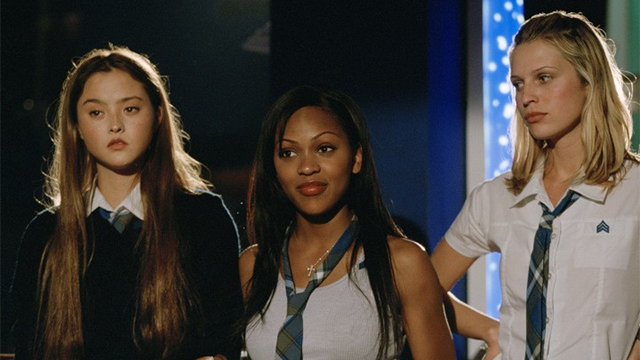 Summer is for superhero movies and lucky for you D.E.B.S. is both one of the greatest lesbian movies and greatest superhero movies of all time. It's campy as all heck and super low-budget (Angela Robinson made it for $300,000) but it's a masterpiece. It also stars Holland Taylor name-checking Jodie Foster. Please pair your enjoyment of this classic with Rachel's thoughts on the film after watching it for the first time at our senior staff retreat in 2016.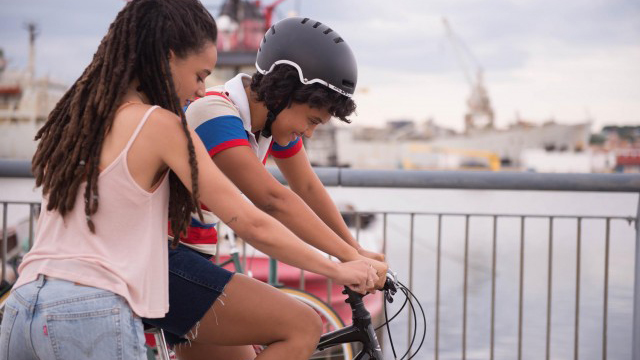 This is the best lesbian summer movie ever made. Ever. EVER. Just go watch it already, if you haven't, and then enjoy Carmen Phillips' brilliant review.
Rough Night seems like it's going to be one thing but it's actually kind of the opposite of that, and if the studio had just let the editor keep the bachelor party dudes out of it altogether it'd actually be a really great comedy. There are not one, nor two, but three queer women in this movie, and one of them isn't even Kate McKinnon (and her truly wacko Australian accent!). Give it a try. There's actually a lot to enjoy.
Ara promises Mosquito y Mari will make you relive all your teen gay feelings and Gaby Rivera says it "finds the bits that makes us who we are and blasts them onto a screen." I think you'll find them both to be very correct. Yes, it's bittersweet but it's also beautiful and tender and smart and warm and full of soul.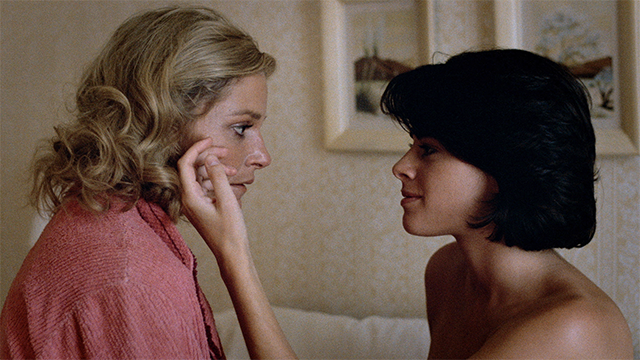 Desert Hearts', um, climactic sex scene still holds up as one of the best lesbian sex scenes in the history of lesbian movies (with absolutely no male gaze whatsoever) — and so does the story. It's sort of like… if Carol and Therese switched personalties and worked all that out in the middle of the desert in the middle of summer in 1959.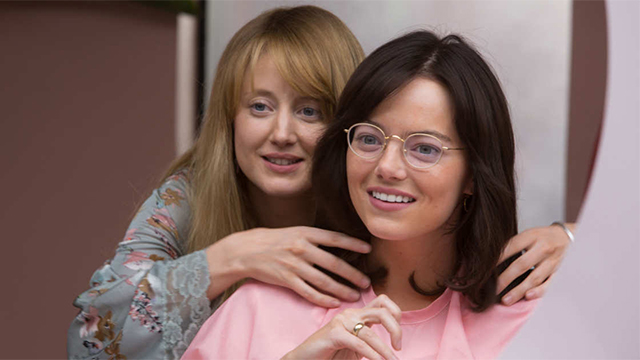 Summer is also for sports movies and this biopic about Billie Jean King's infamous tennis match with Bobbie Riggs is a great sports movie; the fact that there's a breath-taking lesbian awakening in the middle is just icing on the cake.
---
What are your go-to feel-good movies for summer?