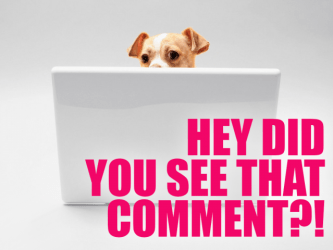 Hello springboks! We've spent seven more days traveling through the universe together so it's time again for another roundup of Autostraddle posts and comment highlights.
This week was pretty great because SCOTUS put marriage equality on the agenda for their conference at the end of the month and "lesbian badass" Megan Smith was named Obama's new Chief Technology Officer. Also, the Root 100 list included some of our favorites and another spectacular issue of Lumberjanes arrived.
What else? You could win an A+ membership and a Pop-Up Gay Bar might be coming near you very soon. Oh, and here are some actual stock images for menstruation and this is a post all about toeing.
Finally, we compiled more hard evidence that gays make everything better.
---
On 10 Actual Stock Image Results for "Menstruation":
The Signs Point to Yes Award to Rie:

On You Need Help: Battling Heteronormativity:
The Please Start A Book Club Award to Hana:

On 15 Ladies Who Played Peter Pan: From Nina Boucicault to Allison Williams:
The We Are All Made Of Stars Award to Asha:

On FRIDAY OPEN THREAD: Back To Cool:
The Grassroots Gay Award to Chloe:
The Comment Virgin of the Week Award to Rachel: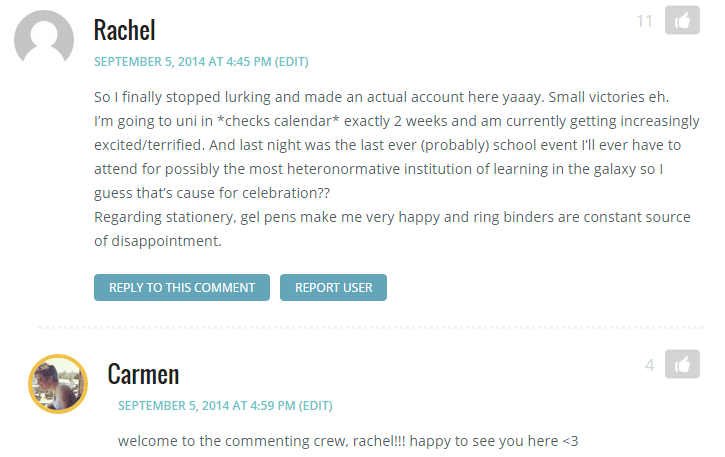 The Gone Girl Award to sterling_sky: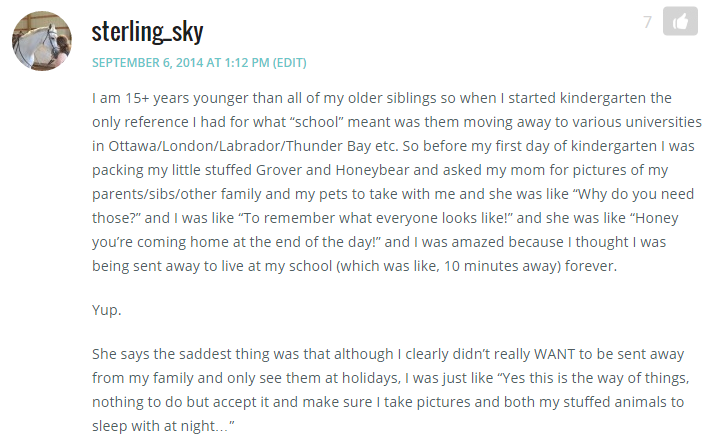 On No Tampons, No Diva Cup, No Problem: Two Earth-Friendly Tampon Alternatives:
The Knowledge Sponge Award to Jo_Jessica:

---
See a clever, hilarious or thought provoking comment around this website-ship? Email it to me at: carrie [at] autostraddle [dot] com!