Welcome to Movie Night! Where we choose a movie based on any number of variables and feelings, create a themed menu to match, then spend Friday / Saturday night eating these foods and watching these movies!
Q: What's better than a real life Italian cooking you an Italian dinner?
A: Cuddling up with said Italian to watch a lesbian Italian(ish) movie!
Originally we were going to have a super Italian night and watch Bound but since it wasn't available on Netflix we went with Puccini for Beginners. And by "we" I am referring to myself and two very beautiful ladies, one of whom is Alex Vega's girlfriend (#donttellvega).


THE MOVIE
Puccini for Beginners
[ buy me ]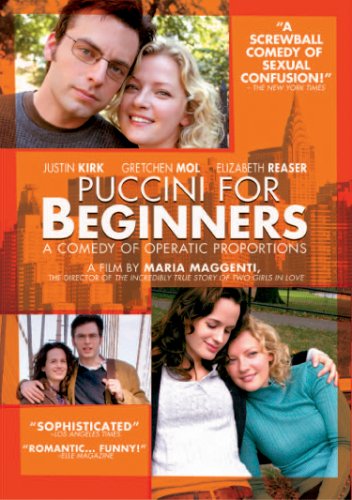 A little about Puccini for Beginners:
Snappy repartee with the ring of real conversation among people who are never at a loss for a remark is something every self-respecting Manhattan sophisticate imagines can be channeled into a screenplay with the crackle of vintage Woody Allen. That elusive tone is sustained through enough of Maria Maggenti's film "Puccini for Beginners" to make it a rarity. The movie, a screwball comedy of sexual confusion with lesbian inclinations, photographed in digital video all over Manhattan, comes more than a decade after Ms. Maggenti's promising debut, "The Incredibly True Adventure of Two Girls in Love." It captures the neurotic self-absorption of a class of academic and literary New Yorkers who put enormous stock in precisely verbalizing every opinion and emotion, using terms like "paradigm shift." — Stephen Holden (New York Times)

I think my favorite thing about this movie is that it doesn't try to explain gay. Gay is simply accepted in it as a part of life and people. Also, it could easily be a heterosexual love story if you just cast the characters differently which I also adore because again, it is relatable and something quite normal in the world of the movie and should be in the world of reality.
"Commit! Just listen to that word, it's what they do in insane asylums!"
-Allegra
Couldn't have said it better myself.


THE MENU
Eggplant Florentine
Coconut Macaroons
+
The ladies poured and sipped some delicious cabernet sauvignon while I started dinner.

Eggplant Florentine
Ingredients:
1 large Eggplant
2 cups of Breadcrumbs
1/2 cup of Flour
1/2 cup of Egg whites
3 Tbsp Olive Oil
1 large bag of Spinach
2 cloves minced Garlic
1 jar of Marinara sauce
Salt to taste
Heat the oven to broil and steam the spinach.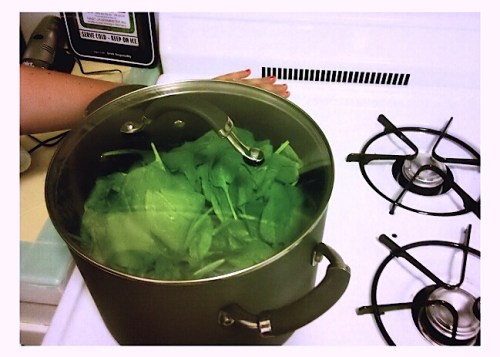 Warm the marinara in a covered pot. Set up one bowl with the breadcrumbs and flour and fill another one with the egg whites and olive oil. Slice the eggplant into half inch slices and then dip the slices one by one into the egg white mixture and then the breadcrumb mixture.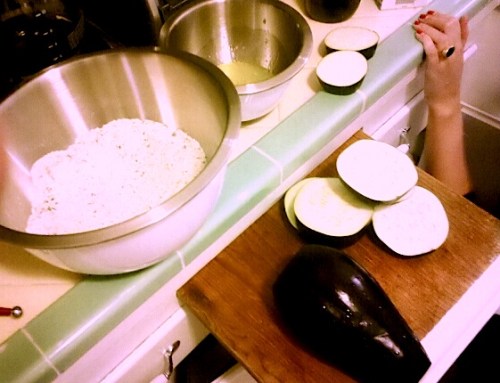 Lay out the slices onto baking sheets and put it in the oven until the tops are browned and then flip them and bake for another ten minutes. They should be browned on both sides and fork tender when they come out.
When the spinach is finished steaming drain it and then sauté it with salt and minced garlic.
Spoon some marinara onto a clean plate, layer one eggplant round, spoon on a heaping serving of spinach, layer another round of eggplant, add a bit more marinara and a bit more spinach and voila! a decadent Italian masterpiece.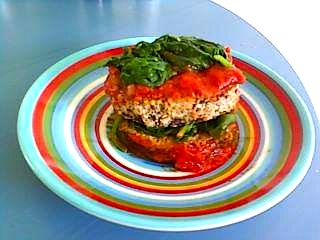 "Those who break up with me usually earn my life long devotion."
-Allegra
Coconut Macaroons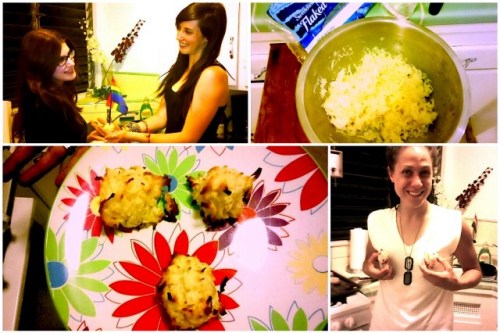 If you REALLY want to get laid you can also quite easily whip up some coconut macaroons.
Ingredients:
4 large egg whites
pinch of salt
1 (8oz) package of sweetened shredded coconut (lightly toasted)
(optional: 1/2 cup sugar)
Preheat the oven to 350 degrees. In a mixer with a whip attachment whip the egg whites with the salt until they become white and begin to stiffen. Add optional sugar in small quantities and continue to whip the egg mixture until it becomes quite stiff. Fold in the toasted coconut. Scoop little balls of the mixture onto a greased baking sheet and bake for 15 to 20 minutes. The outside should be golden brown and the inside should still be moist (THAT'S WHAT SHE SAID).
When dinner is served pop in the movie and enjoy!



Share any Puccini-related recipes / memories / favorite feelings in the comments!