​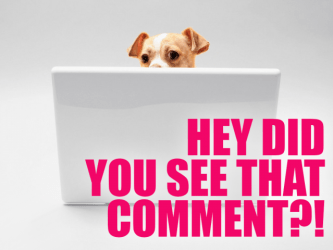 Happy Friday, goblins! I'm throwing a Halloween party this weekend and have put more thought into the decorations than my Master's thesis. Are you as excited about  the holiday as we are? Staff imagined what a real life lesbian haunted house would be like and Cara's witchy More Than Words will turn you into the most cunning linguist at the costume party. And after a wildly successful campaign by Stef, Carly and Robin are officially going to dress up as Gomez and Morticia Addams this year! Lizz and Vanessa are sticking fall foliage walks and doing it in style.
In other news, Yvonne managed to visit the Texas State Fair and NOT eat any fried food, Mey had another brilliant comic recommendation and International Autostraddle Meet-Up Week is finally here! Get out there an meet some 'straddlers in real life! But first read this…
---
On 5 Fisting Tips For A Happy (Belated) International Fisting Day!:
The Because Lawsuits Award to Kathryn:

The Philosophy of Phisting Award to Stephanie :
On Queer Outfit of the Week: Fall Foliage Walk:
The Gay Married With Children Award to Rie:


On Anonymous Sex Toy Review: Pure Plug:
The Indie Asshole Award to Caley and Kathryn: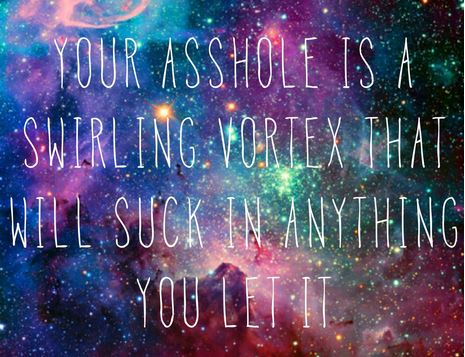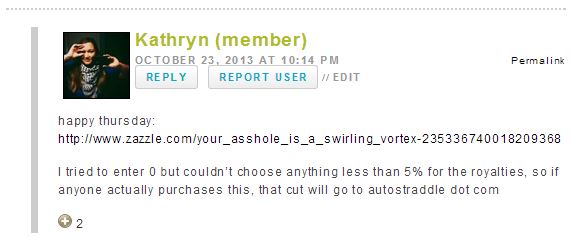 On 20 Things You'd Find In A Real Lesbian Haunted House:
The Surely Terrifying Award (x2!) to Shirley:


The Saturated Sadness Award to Jane:

The Sure Sign The Patriarchy Is Winning Award to Rosie:

​​
---
See a clever, hilarious or thought provoking comment around this website-ship? Email it to me at: carrie [at] autostraddle [dot] com!