Dear 2011,
Hi. How are you? I'm good.
First, let me congratulate you on being named International Year of Chemistry and International Year of Forests. I'm sure you're very proud, and I trust you will do more for Chemistry and Forests than 2010 did for Biodiversity and Youth, the two things of which it was International Year. I mean, between the BP oil spill and the shrilll internet dominance of "Beliebers," 2010 has a lot to account for on both fronts. Although, to be fair, 2010 did have Anna Paquin coming out as bisexual, which I'm sure benefited both Biodiversity and Youth. Don't you worry about how, 2011. Only with time and reflection will the human race be able to fully comprehend the positive ripple effect of Anna Paquin's bisexuality on everything from tween pop stars to the Mediterranean Monk Seal.
Before I get any further, 2011, I should probably admit that I'm still not sure how to pronounce you. Should I say "twenty eleven" or "two thousand and eleven?" Rhythmically, I favor "twenty eleven," but I also like how sci-fi it sounds to say "two thousand and eleven." If you don't mind, I think I'll avoid an uncomfortable situation altogether by coming up with a special nickname for you.
So, twenty double one, I'll get to the heart of this letter. I've heard a rumor about you. Word on the street is you have a new Jodie Foster movie coming out, and it's called The Beaver. Is this true, twenty dub one? Because if it is, I'm not quite sure how to feel. 'Excited' comes to mind, but so does 'paralyzed with trepidation and disbelief.' I've only felt this particular tingle on a few isolated occasions, like the time I looked down and saw someone wearing finger shoes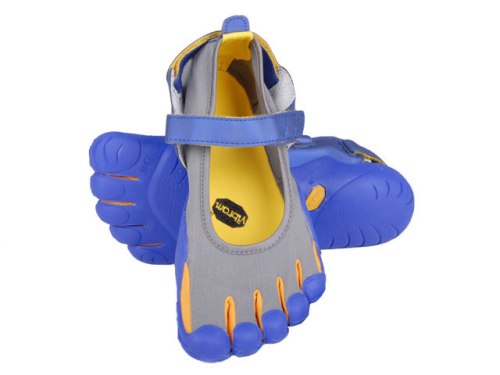 and when I first learned that miniature pigs exist.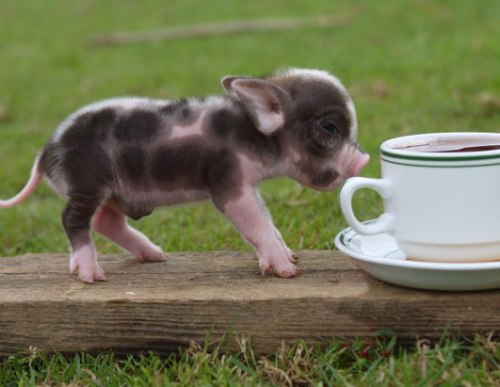 Jodie Foster's (The) Beaver stirs in me a feeling that is deep and real. I am a longtime Jodie Foster fan. Back before I knew I was gay, or even what gay was, or even that gay was a legitimate thing a person could be, or even that I didn't single-handedly invent the concept of two girls "doing it" in what I believed was simultaneously the greatest embarrassing glitch and spectacular triumph of my overactive pre-teen, pre-gay imagination, I found myself inexplicably scouring the video store for any and all Jodie Foster flicks I could find. Freaky Friday? Seen it. Foxes? Seen it. Taxi Driver? You talkin' ta me?
I just knew, the way one knows, that Jodes and I were kindred spirits. I was drawn to her like a vocally homophobic right winger is drawn to a secret gay sex life, which is to say completely and unfailingly. I knew I had something to learn from her kind. Of course, I had no way of knowing it at the time, but here's what Jodie looked like the year I was born:
Yes, 2011. Jam-packed into that one photo is a jauntily inhabited three-piece suit, a no-nonsense hair cut, and a commanding gaze, three of ten key indicators of a visibly recognizable lady gay. (The other seven, if you're wondering, are six separate variations on a knowing smirk, and comfortable shoes.)
You can understand why The Beaver has piqued my interest. What really concerns me, though, is the fact that the movie co-stars Mel Gibson. As you know by now, in addition to being named International Year of Youth and International Year of Biodiversity, 2010 was also named International Year of The Death of What Was Left of Mel Gibson's Reputation, which unfortunately doesn't fit as neatly on a U.N. plaque. As much as my inner pre-teen, pre-gay self is dying to see a Jodie Foster flick called The Beaver, I'm not sure I can deal with Mel Gibson, especially when his sexist, racist, brutish hand is stuck up a beaver puppet for most of it.
I know there are a lot of other, more important things I could be writing to you about, 2011, like your plans for the economy or the environment or Lindsay Lohan (who starred in the remake of Freaky Friday. Coincidence?). But, in its own small way, this is important to me. Please don't be the year in which Jodie Foster puts out a terrible movie. I mean, 2007 was weird enough for her when she finally came out and the world answered a collective, "Doy." You can do better by Jo-Fo, can't you two-oh-elev? To be honest, The Beaver's trailer actually looks kind of interesting:
You may not know this, but there have been crazier, less likely Jodie Foster movies. Back in the day (which actually spanned a three year period of my life), so serious was my quest to see everything of hers that I possibly could that I even rented Bugsy Malone, 1976's all-child gangster musical. That's right, all-child gangster musical. I know that upon first glance, the phrase "all-child gangster musical" seems like three concepts shoved up against each other so haphazardly that the resulting combination loses all intelligence, like National Rifle Association or Traditional Values Coalition or Sean "Puffy" Combs. But trust me, Bugsy Malone is pretty spectacular.
I'm looking forward to getting to know you, 2011. I'm sure you're going to dazzle the world with sights even more amazing than small children, covered in whipped cream, dressed as gangsters and show girls, performing choreographed routines while lip-syncing to upbeat piano numbers. Oh, and I'm especially looking forward to November 11, otherwise known as 11/11/11. What a cool date! Of course, if the past ten years are any indicator (01/01/01 through 10/10/10), I will likely miss the date entirely until reminded of it in my friends' Facebook status updates.
Thanks for reading, 2011. I hope this letter finds you well.
Your Friend,
DeAnne
DeAnne Smith is a hilarious and famous lesbian with a website and a twitter account.