Open Thread tiiiime! Time for an Open Thread! Time to share your feelings and feel like one big happy community because THAT'S WHAT WE ARE!
This is it! 2010 ends tonight, bitches. For most of you that means champagne toasts, fancy clothes, watching New York City go crazy on TV, and a weird song that may/may not be in French but defo advocates being mean to old friends. Maybe it also means resolutions to be better, stronger, faster, harder, etc.
To celebrate the two time-honored traditions of Autostraddle holiday open threads and of New Years' resolutions, we bring you this post. Here are Team AS's resolutions for 2011. Share yours in the comments!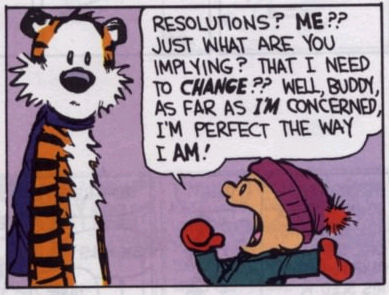 Senior Editor Rachel K.:
+ Drink more water, the internet says it's good for you
+ Write letters, answer emails, return voicemails, sit up straight, be a perfect person, etc.
+ Run a 10k.
+ Be a little bit more like Tess every day.
+ Don't say it's fine when it's not fine.
Intern Hot Laura
+ My resolution is to be a superhero, but I would settle for having a body like the girl in "The Girl with the Dragon Tattoo."
+ Being less negative [next year, my new self will phrase this "being more positive"]
+ Remembering to take my vitamins.
+ Finding something worthwhile to do when I graduate in the spring.
+ I will participate in the Autostraddle book club.
Managing Editor Sarah:
+ Moderation. I hear that really works for people?
+ Stop convincing myself that I have more fun spending time alone. I don't, it's just easier.
+ Take more risks.
+ See Alex Vega again so that "when will I see you again?!" will stop being 98% of our gchat conversations. And then I will make her recreate some sort of pop dance move.
+ What if I said go to the gym (x number of) times per (x number of) days. What if this headline made up something about Angelina Jolie and Brad Pitt.
Executive Editor Laneia:
+ Reply to emails within 48 hrs of receiving them even if that reply is "Sorry but I am currently unable to process your request / question / feelings. Please try your request / question / feelings again at a later time. Sincerely yours, Laneia."
+ Read at least one non-fiction book per month, one cumulative half of the book being read outdoors and the other half indoors.
+ Not to adopt or buy or attempt to rescue any cats, kittens, puppies, dogs, lizards, birds or womyn.
Tech Contributor Rachel B.:
+ Not give up on the gym just because it is hot outside. California has a tendency of doing that and we can't let ourselves go just because it is summer again.
+ Learn to say "no" when faced with the dangerous coupling of my girlfriend's cute face and the face of a tiny, furry, baby animal.
+ Bring home more flowers.
+ Answer the phone when it rings, stop avoiding people, keep in better touch with far away family, be less antisocial.
Intern Elizabeth:
+ A few years ago I resolved to never again make a New Year's Resolution, and to date it's the only one I've ever kept. So I've got that going for me.
Intern Emily Choo:
+ I refuse to have a resolution because by February I will have forgotten my resolution, and it's likely that I will not have accomplished it anyway. I'm pretty much in denial of my flaws, and my resolutions tend to be more geared towards things other people can do to be better.
CEO of Ideas Riese
+ I am going to make friends in the Bay Area. For real. I had ~3 friends coming here. Now I have ~3 'friends' and the potential of being better 'friends' with Sarah Felicity and her girlfriend but we need way more friends. The idea of socializing stresses me out, not gonna lie. But I didn't come here to stay in my room.
+ Actually I redact that last one. Every year since 1999, I have resolved to GET MY SHIT TOGETHER except for the year I resolved to stop knocking over the glass of water by my bed or the year I resolved to break up with my boyfriend and literally broke up with him at like 12:05 a.m. on Jan. 1, 2003. Oh I think I resolved once to celebrate every National Holiday.
+ The only thing I could legitimately resolve to do would be to be in debt, drink too much, and spend most of my time talking to Laneia on g-chat.
+ I will pay my taxes or do the accounting that I stopped doing in July because I had too many feelings.
+ ALSO FOR THE RECORD I already go to the gym so, I automatically win New Year's resolutions
I couldn't find a video of the muppets celebrating New Year's Eve, so you'll just have to get drunk without them.