Have you ever been to Tulsa? Let me guess. You drove through it that one time when you packed everything you own into your car, put "Wide Open Spaces" on repeat and moved across the country? Well, I-44 is a poor representative for Tulsa. I strongly suggest that the next time you find yourself in the middle of the country, you take a moment to explore our fine city!
When I moved to Tulsa 5 years ago, I literally fell in love with it. I confess our relationship is on the rocks right now but there's no denying that Tulsa is full of friendly people who are passionate about their city. There's a great entrepreneurial energy here; the cost of living is super reasonable (my mortgage is close to what I paid to live in a camper in someone's backyard in Santa Monica. That was silly.) and we've been fairly insulated from the economic downturn mayhem. Though Tulsa is relatively conservative, I've never felt like I couldn't be out in public.
I will admit that in fits of frustration, I have been known to refer to Tulsa as a gay-girl desert. That's a bit unfair, though. There are queers to be found among the amber waves of grain of Oklahoma and I'm here to guide you to them! To start out, if you happen to be in Tulsa at 11:30 on Sunday morning you are just in time for lesbian brunch, location TBD, contact me for more details. I deployed the lesbian brunch troops for this special guide-making mission. You can check out our review of your best shots for girlie good times in Tulsa below.
+
Gotta Eat
+
SMOKE. (1542 E. 15th St.)
My top pick for Sunday brunch. Your bartender, Abby, will pour you a heavy man-mosa, or you can fix your own drink at the bloody mary bar (don't forget the pickled okra, you're in Oklahoma!). Also, since the chef recognizes that biscuits and gravy are a brunch priority, he just went ahead and made them an entree item.
Wild Fork (1820 Utica Square)
An upscale-ish spot in Utica Square, lesbian owned and operated and staffed by some cute gays, Wild Fork is open for breakfast, lunch and dinner every day but the funnest day.
Elote (514 South Boston Avenue)
If you like puffy tacos, and I think you do, you will find them at Elote and they will be $2 on Wednesday nights. Also, luchador wrestling happens in the bar.
Mod's Coffe and Crepes (507 South Boston Avenue)
And Gelato! It's across from Elote, also $2 on Wednesday nights. Mod's is the ideal location to take your sweetie when you're ready to make babies. And by 'make babies' I mean get on the internets and order sperm.
Queenies Cafe and Bakery (1834 Utica Square)
Tiny and adorable, Queenie's serves breakfast, lunch and dinner.
White Lion Pub (6927 S. Canton Avenue)
Highly recommended by lesbian brunchers, I'm told it's gay-owned.
Tucci's Cafe Italia (1344 E. 15th Street)
Tucci's is delicious, romancy inside, has great patio outside, and is very gay friendly.
Cosmo Cafe (3334 S. Peoria Avenue)
This sandwich and coffee bar always has good drink specials, is open late, and is the workplace of many cute and maybe drunk waitresses.
Old School Bagel Cafe (3723 S. Peoria Avenue)
It's important to know where the good bagels are. They are here. And I think they're made by gays.
Leon's (3301 S. Peoria Avenue)
For all your sport-viewing needs, Leon's is here and it's gay friendly.
Blue Moon Cafe (3512 S. Peoria Avenue)
This was a lesbian brunch favorite before lesbian brunch became too popular, but now we can't all fit in this place. Plus the order-at-the-counter operation isn't conducive to hanging out and drinking for hours on end, which is the mission of lesbian brunch.
+ 
Coffee Fix
+
If you are a serious coffee snob, Double Shot (1730 S. Boston Avenue) is your place. Their priority is coffee over customer service; the owner is known locally as the coffee nazi. Shades of Brown (3302 S. Peoria Avenue) and The Coffee House on Cherry Street (1502 E. 15th Street) are both excellent shops for overhearing 19 year olds' musings on religion and politics while you pick up a free internet connection. Cafe Cubana (1328 E. 15th Street) is a little more business-like; they sell cigars and the very best smoothies. For a minimalist coffee bar, Joebots is located inside Dwelling Spaces (119 S. Detroit Avenue), an Okie-centric retail operation run by Tulsa's head cheerleader, Mary Beth. Our local seed-to-cup operation, Topeca Coffee, is served in several cafés as well as their own shops in the Ramada and the Mayo building.
+
Need a Drink
+
We have two full-time lesbian bars to choose from. Every few months, lesbian bruncher, Lindsey, feels compelled to log some gay bar time and drags us to one — or both — of these places. This generally results in an empty feeling in the pit of our souls. But, you know. You should check them out.
Yellow Brick Road (2630 E. 15th Street), YBR for short, is a smoky dive bar with a jukebox, a pool table and a cage. Nothing sexy ever happens in that cage. Tuesday and Thursdays are good nights for drink specials and sometimes there's even live music.
TNT's (2114 S. Memorial Drive) is a bigger club with a dance floor and some pool tables but sometimes there's a cover charge. This place is a little harder to find since it's tucked in the back of a shopping center. Drag shows are on Wednesdays (king and queen) while Thursdays are karaoke and "Butch Night Out." I cannot personally describe to you what this "Butch Night Out" looks like. Instead, I refer you to their website where a clever poem can explain what it is all about. Yes, indeed.
Down the road from TNT's, you'll find Club Maverick (822 S. Sheridan Road). Not an exclusively girl bar but plenty of ladies hang out here, especially on Saturdays. The dance floor is serious; the floor is actually sanded. As in, there is sand on the floor. For scooting your boots! Just to save you come trouble, I'm going to let you in on a little secret: don't take your drink on the dance floor because you might get reprimanded. I had actually not spent any time here until my brunch-date insisted that our great gay tour of Tulsa culminate at this spot. It was a good choice.
Let's head back downtown! New Age Renegade (1649 South Main Street) is a popular spot for karaoke and $1 jello shots on Sundays. They have a different event every night of the week so check the calendar because you head out. If you're underage, Club Majestic (124 North Boston Avenue) is here for you on Thursdays and Sundays. Always a cover, but it's Tulsa's largest gay club and it's usually packed. A few blocks away, Club 209 (209 North Boulder Avenue) is a loungier cocktail and arts bar. Other gay, mostly boy bars include Tulsa Eagle (1338 E. 3rd Street) and End Up (5336 E. Admiral Place).
Sometimes what you're looking for isn't going to be at the gay bar. For instance, if what you want are some hipsters and indie-rock bands in a bicycle-themed paradise then SoundPony (409 North Main Street) is your place. If you're lucky, Lindsey (mentioned above) will be your bartender. She wants you to have the gayest time ever and she'll probably try to set you up with someone.
Other gay-ish bars to consider are: Empire Bar (1516 South Peoria Avenue), and The Warehouse (3346 South Peoria Avenue). Gay-friendly recommendations include Mercury Lounge (1747 South Boston Avenue), Fassler Hall (304 South Elgin Avenue), The Hunt Club (224 North Main) and The Colony (2809 South Harvard Avenue) for live music. Try Cellar Dweller (417 West 7th St), Edward Delk's (427 South Boston Avenue) and Vintage 1740 (1740 South Boston Avenue) for wine and cocktails.
+
Sports and Outdoors
 +
My absolute favorite thing that happens in Tulsa, gay or otherwise, is Tulsa Tough. Every June, for three full days, the city is flooded with athletic, spandex clad ladies (and men) for a joyous weekend of rides, beer, racing and beer. Really, it is a serious pro-cycling event, but if you're not a pro-cyclist it's just a huge bike party! Let me tell you something though. The biker girls are hot, and they all look gay when they're geared up and pumping past your beer truck. The lady spandex is not easy to get into; you can't count on running into them at the bar after their race. They're athletes which means they're carbo-loading and going to bed at 6pm or something. My personal strategy this year is to volunteer behind the scenes and host a team at my house. Genius, right? If you don't live here, though, I don't know what to tell you.
Tulsa's WNBA team, the Tulsa Shock, will kick off their third season in May. They have yet to fully embrace their gay following, which is unfortunate sine we are pretty much the extent of their following. Maybe this is the case throughout WNBA, though, I have no other point of reference. Nevertheless, the games are a blast and you will be surrounded by lesbians!
Green Country Roller Girls are a flat track derby team that I haven't bothered to go see in years because they were all the way out in a suburban roller rink that was lame. BUT! The bouts this season are at Expo Square Pavilion so we should all go support them in their booty-short-badassery.
Other sports teams with high queer encounter potential include: Tulsa Threat, women's tackle football league, Tulsa Women's Rugby, Tulsa Lambda Bowling League and a Tulsa Metro Softball League. If you're really into softball, it might be worth a drive down to Oklahoma City to see the National Softball Hall of Fame.
Perhaps you feel the need to work out yourself while visiting our fair city. The lesbian brunchers have some recommendations. I am partial to The Yoga Room. You'll want Nicole's classes, trust me. Beka recommends the YWCA and assures us that the Tabata classes will be worth your time. DeAnna and Laura are hardcore and enjoy 918 Crossfit in their spare time.
Outside the gym, there are hundreds of miles of multi-use trails throughout Tulsa. Bikeshare racks are available along the river. Turkey Mountain, while not actually a mountain (it's just the only thing resembling elevation in this plain state) has some lovely hiking trails and rock climbing…rocks. Heading over to Talequah to float the Illinois is always a good idea in the summer. I've heard Oklahoma has more manmade shoreline than any other state. Don't quote me. But we do have a lot of lakes for your swimming, fishing and camping pleasure. Don't eat mushrooms or fall asleep without damping out the campfire. This is my advice to you.
+
Other Fun and Potentially Gayish Things to Do
+
Circle Cinema (12 South Lewis Avenue) is Tulsa's only independent movie theater. They do not serve beer, in case you were wondering. Good coffee, though.
The Cherry Street Farmers Market is open on Saturdays from 7-11am. Kyla suggests you take your dog and just wait for the bitches to flock to you. I think by "bitches" she means queer girls. There are all plenty of coffee and brunch amenities along Cherry Street to meet all your Saturday morning needs and the needs of your new lady-friend that your dog helped your acquire.
The Living Kitchen, lesbian owned and operated, hosts a variety of Farm Table Dinners April – September. The schedule is on the website.
The Tulsa Lesbian Network hosts a supper club, poker club, butch/femme night and more. Check the website for details.
The Tulsa Art Deco Museum recently opened in homage to the wide array of art deco architecture found downtown.
Philbrook Museum of Art (2727 South Rockford Road) features traveling exhibitions as well as a private collection of art, strollable grounds and interesting community events.
Tulsa Performing Arts Center is home to all manner of music, theater and dance.
First Fridays Art Crawls take place in the downtown Brady District. Tulsa doesn't really have a recognizable gayborhood, but Brady is pretty close.
Cain's Ballroom, a historic western swing dance hall. Now a performance venue, Cain's is a great place to catch a Tegan and Sara show. Or GWAR, or whatever you're into.
Dust Bowl Lanes and Lounge is a retro-style 8-lane bowling alley downtown with a full bar and patio.
+
College Life
+ 
Tulsa University is the major institute of higher learning in the city, although OSU and OU both have campuses here. Tulsa Community College is the largest community college in the state. Oral Roberts University does not like you but it might be interesting to check out the giant praying hands and stroll through campus, which is not unlike a scene from The Jetsons.
+ 
Love and Marriage
+
Not my area of expertise. Also, not legal. For this, I turned to newly-ish-weds, Kim and Beka. Their sage advice for queers looking to settle down and reproduce in Tulsa seems to be not to do it. Or at least not to go to Tulsa Fertility Clinic. What you might want to do is have a vacation wedding in Montreal and then, when the time is right, sit down over a cup of thin mint gelato and select which sperms you'd like to have shipped to you.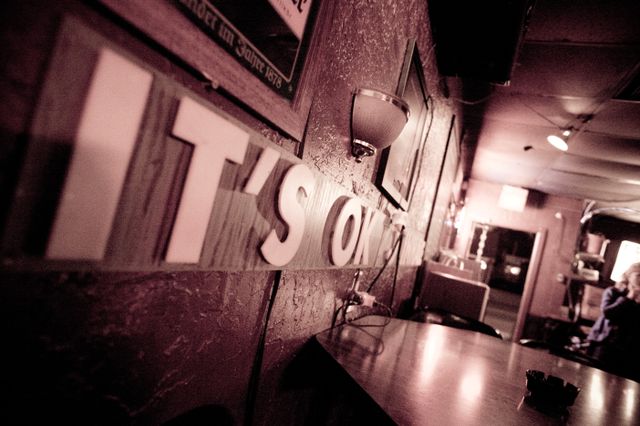 +
Pride
+
Pride Festivities in Tulsa generally span the course of an entire week, including a parade and festival on the first or second weekend of June. Pride is hit or miss, due to the fact that it is literally a moving target. Sometimes it's sprawled across Centennial Park, sometimes it's a street festival outside The Equality Center. For reasons I cannot entirely pinpoint, the street festival Prides take on a trashier state-fair vibe. The Prides in the park feel more like a hippie music festival. This year, you can choose your own adventure! Street Festival and Parade are on June 2nd, Pride in the Park is June 3rd.
+
Activism
+
Oklahomans for Equality owns and operates the Dennis R. Neill Equality Center in downtown Tulsa. The Center opened in 2007 and hosts a wide range of events, social services and resources. It's a really nice facility. The Equality Network is a highly active statewide advocacy organization. Tulsa's PFLAG Chapter meets the 2nd Monday of the month at Congregational Church. Tulsa's Young Professionals Diversity Crew promotes the value of diversity for organizations, businesses and the community. Come be gay in Tulsa!