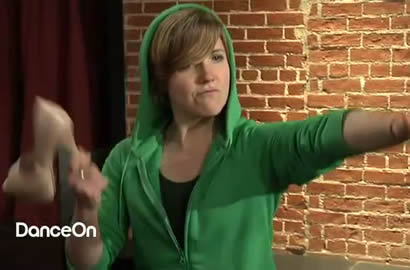 Hello! Dance Showdown is a dance competition that pits YouTube stars against one another because the next logical step after "spends a lot of time on the internet" is "becomes competitive dancer." This contest is extremely relevant to your interests because your imaginary girlfriend Hannah Hart is taking part and needs your votes and emotional support! Here is her bio video in case you don't have her entire personal history memorized, and here is her rehearsal video. Keep in mind while you're watching them that a vote for Harto is a vote for Harto in Spandex.
The following video of Hannah's dance is presented to you without comment, except to say that I find her extremely endearing.
You can vote for Hannah once a day until April 25. The top four vote-getters will advance to the next round. Think of this as a way to publicly declare your love and admiration, which is not an opportunity I am willing to pass up.