Well, if there's anything I like more than sticking my foot into a lawnmower, it's the amount of whiskey I had to drink to finish this recap without having a panic attack about all the camp stuff on my to-do list!
Reader, this show has stumped me. It's just so wildly inconsistent and arbitrarily wacky while also being almost aggressively culturally relevant, especially to LGBTQs — I just get stumped sometimes!
Is there a term for this? What this show has done? It's not "jumping the shark." Maybe it's "throwing 45 sea lions into the ocean and seeing who comes out with a Sea World contract"? It's a mess, this show, and even the most dedicated recapper would have trouble identifying meaning or attributing success to anything that ever happens, ever, save the occasionally transcendent musical number. I'm at a loss to discuss The Artist Presently Known as Unique or the Lesbian Cheerleader Sex Tape with any kind of creative or intellectual authority. But I will forge forward, because Glee recaps get 'mad hits.'
All I ask of you, dear reader, that you give me the benefit of the doubt as we tread into these uncertain waters.

We open in one of McKinley High's many academically flexible classrooms where Blaine's traditionally laser-sharp focus on Whatever 101 is threatened by his phantom foot's desire to dance. It "should be dancing," so to speak!
This leads us to the episode's first dance number, "You Should Be Dancing," which's both terrible (the song) and amazing (because Brittany and Mike should always be dancing, it's true). The law of The Diminishing Returns of Disco designates that disco songs feature the lamest lyrics in the history of music, and this song lives up to that reputation with aplomb.
Time out: Initially, I'd suspected Blaine's purpose on The Show was to be Kurt's boyfriend and inspire the Mini-Warbler — turns out he's actually been brought in to cover terrible annoying songs I hate. Whether it be Katy Perry, that insufferable Train song, Maroon 5, whatever Robo-tripping fuckwad is responsible for "Cough Syrup," that unfortunate "Somebody Who I Used to Know" duet or this rotten disco situation, Blaine is to this show what Pacific Sunwear is to the mall — a guaranteed site of appalling aural 'entertainment.'
Anyhow — Santana's shooting Brittany some wild Sexy Lesbian Cheerleader Eyes throughout the routine, which seals the deal on this scene — it's a success. Besides, it's always great when Glee leads with a song because it delays Finn's first line and therefore delays my inevitable hatred towards the rest of the episode.

We move on to another productive meeting of Glee Club, where Will's angsting about the uncertain futures of his talented little squirrels, seeing as graduation's just 'round the river bend and therefore it's about six months too late to apply to college  — OH WAIT SORRY THIS IS GLEE ! — I mean, "this is the perfect time for a high school senior to apply to college."
Will monologues Finn as having "all this talent but no self-esteem," and although I think Will should strike that and reverse it, he does not, instead going on to add that "Mercedes is just as talented as Rachel and Kurt, but has none of the vision" and that our dear Santana Lopez has "all the ambition, but none of the focus."
Snap to Santana —
Santana: "Blaine's handsome brother said it best: college is a waste of time. I just wanna be famous, pure and simple. Don't even care how it happens, I just want everyone to know my name."
— after which Brittany nods like somebody who's about to launch a sex tape on YouTube, because could Santana have possibly set that up more explicitly? Only if she'd ended her last sentence with "because they heard Brittany yelling it mid-orgasm."
We then mosey over to Chez Sue for some Will/Sue banter that ends with Will selecting the "Saturday Night Fever" soundtrack for this week's thematic gimmick which Sue says'll fly with the anti-disco youth if they offer swag, like mattresses.

Meanwhile in the quasi-hallowed hallways of McKinley High, Kurt's generously extrapolating for us: "I'm thrillled you [Mercedes] got into Defiance College and Cleveland State, but what about NYU?"
What about NYU? Their application was due January 1st, numbskulls! AND it's essentially the most expensive college in the entire galaxy.
Before I can finish squirting Cetaphil into my eyeballs, this fantastic convo is interrupted by Wade Adams of Vocal Adrenaline, Kurt & Mercedes' biggest/only fan. Coincidentally, I'm Wade Adams' biggest fan at this moment!
After introductions, we smear into this semi-fabulous dream-sequence-ish thing as we hear how Wade would've preferred to meet Kurt & Mercedes — as her true self, "Unique," a sassy lady who would've marched into McKinley wearing the furry remains of ten dead black bears, thus attracting the Sartorial attentions of Her Idols immediately —
Unique: "Kurt Hummel and Mercedes Jones, Unique worships the red carpet you two walk on. If you two had a love child, it would be Unique. And Unique's grandparents would be Andre Leon Talley and Beyoncé, because only the best will do for Unique."
(Sidenote: I've been told that, alas, this brilliance wasn't precisely Team Glee's idea — Alex, the actor from The Glee Project playing this two-episode arc was called "Kurcedes" by fans who dubbed him the Kurt/Mercedes love-child. He often performed in drag on the show.)
Not only does her ensuing flashback about life in Vocal Adrenaline initiate our awareness of Jesse St. James' return to Glee (HURRAH MELCHIOR!), but she also injects the scene with choice homosexy show-choir banter, gives Kurt an opportunity to preen and apparently provides both Kurt and Mercedes with an excuse to blow off class for the rest of the day to talk to Wade about her feelings.
Wade/Unique: "Ever since I was a kid, I would play this game. Where I would pretend I was a different person. The person I dreamed of being. The real me. I even have a different name.  Unique."
Kurt kindly affirms Wade's description of Unique, adding that he hopes Wade'll have the courage to "be him" one day, which's when Wade redirects – "Unique is a 'her.'" Kurt offers a subtle "you GO girl" smile as Unique explains her visit's ultimate purpose —
Unique: "Our regionals are this Saturday, and I want to go on stage wearing a dress and heels. Because that's who I feel I am inside."
Kurt: "Unique."
Unique: "Yes. What would you do?"
Probably Kurt would don neon fishnet leggings stolen from a Dinah Shore go-go dancer, transform the skin of two purebread Dalmations into a skort set and top it off with a tank-top from Joe's Crab Shack and call it an "ensemble," but I don't think it's fashion advice Unique's looking for.
According to The Internet, Unique is Glee's "first transgender character," so there you have it: this week's groundbreaking gesture is a trans woman of color. Holy fucking shit! This is undeniably awesome.
Yet! I struggle writing about this because I suspect Murph's not particularly knowledgable about transgender people and as much as I love this character and this actor and wish he'd won the 9-episode arc granted to Irish Breakfast and Teen Jesus rather than the 2-episode guest spot he did win, I guess I'm not as sold on this representation quite yet. Of course, it seems to unfortunately fall in line with Glee's new strategy to distract us from their shark-jumping to BREAK ALL THE GROUNDS — gay teen suicide! girl in a wheelchair! developmentally disabled fetus! gay male teen sex! — and part of the problem with that compulsive ground-breaking is that the execution can be sloppy.
So how do we feel about this? I feel like we're set up in this scene to see Unique as Wade's female "alter-ego" or drag persona, as the language she uses suggests that, because although she refers to Unique as "the real me" she also refers to her as an entirely separate persona — "a different person," which's more in line with a cross-dressing persona than a transgender one… and if you've learned nothing, my dear puppies and kittens, it's that gender identity is a many-splendored thing with many elements and reducing it to a wardrobe choice or stage act isn't accurate or fair. It's not until later that she hints at being trans and it's not until I googled it that I was certain it was the show's intent. But again — I'm not sure! That's what drives me NUTS about this show! I stopped trusting it and when holes appear, I'm never sure if it's a clue or a sloppy mistake, you know?
I don't know what to think/say and so I turn to you. Discuss.


And when you're done discussing, let's cut to Glee Club, where the children marvel at Sue's just-implanted disco floor while Sue/Will wax poetic regarding "Saturday Night Fever," which Will describes as not just being a popular 70's movie about a guy who picks up girls with lines like "Are you a nice girl or are you a cunt?" but also a movie that encapsulates the dreams of the Glee Clubbers themselves. Yes, just like Tony Monero, the Glee kids are merely young people working at proverbial paint stores who can relate to Monero's dream to "get out of his old neighborhood in Brooklyn and get to New York City," which's gonna be a complicated dream to tackle considering BROOKLYN IS IN NEW YORK CITY.
Lest we dwell, let's cut to the glorious chase — a delightful dance-off! Winners will compete for a replica of John Travolta's suit as manufactured by Becky Jackson, tailor to the stars, which Kurt clearly wants to wear and Puck clearly wants to sell on eBay.
My notes for the dance-off are: "OMG A DANCE-OFF! this is so fun! I wish they never had lines."
Finn, thrilled to have the floor under any circumstance, stands square in the center doing that finger-to-hipbone-then-diagonally-pointing-at-the-air thing like a three-year-old who just marked his territory with urine, and the other kids are relatively fantastic with the exception of Puck, who needs to be told that gesturing towards his penis is not an actual dance move, it's just gesturing towards his penis.
The scene ends with a group dance-a-long (during which Quinn is conspicuously absent) which sufficiently highlights the collective sexiness of these hormonal adolescents. And SCENE.


Just a little timeout: to be honest, I enjoyed the first nine minutes of this episode as much as I've ever enjoyed Glee. It felt like old-school Glee, with its original cast, cute self-effacing humor, character-focused dance routines and quirky tightly-constructed personalities.
Will's flashback to his Glee Club winning Nationals with Disco and his confessed hobby of staging musical numbers with wooden dolls from IKEA remind me of the Will we once didn't-totally-hate. Remember when he was just an earnest dork, rather than the oft-creepy, arbitrarily-irresponsible, overly-sexualized dork we've come to know and loathe? I've never liked Will, but I've hated him less than I do now.
We had Rachel fantasizing about some obnoxiously specific theatrical outfit (far away from Finn, I might add) and Kurt & Mercedes relishing in the glow of the fandom they've always felt they deserved. We met a new character who came out with a bang and instantly exuded a compelling, specific and entertaining personality, rather than the apathetic thunk of silence heard world-wide when Irish Breakfast's melon first crowded our screens. We had some choice Sue Sylvester language and some Sue/Will jockeying that didn't go overboard. We had a dance-off! We had all of those things!
Unfortunately, the show didn't end there. So let's move forward.

Will crowns Santana, Finn and Mercedes Dance-Off Finalists but Finn's ascension is our first hint that something's amiss — clearly these accolades exist only to contrive a chance for Will to mentor his Three Admissions-Blind Mice regarding their collectively dismal futures.
Will's got a special assignment for these three — they've gotta perform a song from Saturday Night Fever and, following said performance, must then share their hopes/dreams for the future with the class, just like THEY ALREADY DID TWO EPISODES AGO.
Anyhow, Mercedes rejects Will's manipulative methods of inspiration, storming into the hallway while monologuing "Just because I don't wanna rush off to New York and star in a revival of Sister Act doesn't mean I don't know what I wanna do with my life."
Basically, Mercedes' ambition is hot. It's on fire, so to speak. It's like a forest fire even Smokey the Bear couldn't fight. If Mercedes were a housefire, she'd ignite the block. If Mercedes was a lubricant, she'd be KY Jelly's Fire & Ice. You follow? Mercedes is hot LIKE AN INFERNO. Just like the song DISCO INFERNO!
It's a fun, sexy, tight number peppered with heaps of lustful glances between the Girlfriends Brittana and god DAMN Amber Riley is looking good these days and dare I say, this would make a fine audition for the revival of Sister Act. 

Ah yes, but does our lady have a dream? Indeed she does. She'd like to be like Mariah Carey, Whitney Houston, and/or Aretha Franklin. However, Mercedes points out, her Dad the Dentist isn't like Berry's "two supportive parents," 'cause her Dad thinks her dream is insane and Berry's Dads just think her choice-of-life-partner-is-insane, and la la la Mercedes doesn't know "where to start" getting a recording contract and so on and Will assures her everything will work out because "the cream always rises to the top." Mercedes continues on the cream tip by assuring the class that her cream-status at McKinley may not carry over into Hollywood. There, she'd be "just skim milk" — in which case I'll have a glass with an ice cube. That's how I like my milk.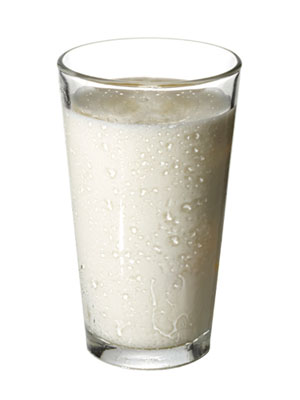 Of course, throughout the scene and musical number it's clear Rachel and Finn have somehow found a way to interpret Mercedes' emotional revelation as an opportunity for reckoning with their own insipid feelings about their idiotic dipshit relationship from hell which I am SO MONUMENTALLY SICK OF that I can no longer sit through their scenes, let alone recap them.
Whenever Rachel Berry returns to Glee to replace that whiney, severely-banged, lovestruck, Quiverfull moron they've stuck in her body, I'll return to recapping her words and scenes but until then I JUST CANNOT.


Pages: 1 2See entire article on one page