Hiii!!! It's me Robin your photoblogger. I'm back from an exciting week!  I photographed two queer music icons and pioneers of the electroclash scene; Peaches and Fischerspooner.  Here to comment is our favorite electro-junkie (and your Autostraddle Tuesday Televisionary), Carlytron!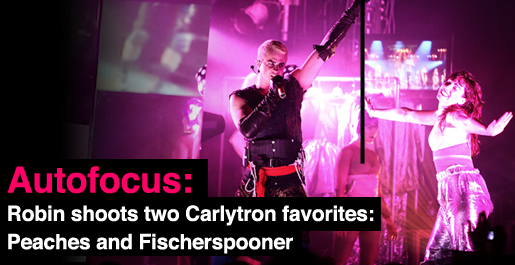 Hey kids! Carlytron here. So, this might come as a surprise to you, but in high school I had dubious taste in music. Do the words "Limp" and "Bizkit" mean anything to you? Yeah, I'm not gonna get into it. When I got to college and was a GIANT LESBIAN I got into Melissa Ferrick, Sleater-Kinney, and Tegan & Sara. You know, lesbian things. It wasn't until I started working at Urban Outfitters, actually, that I became the musicphile that I am today (see also: DJ Carlytron).
It was around that time that I discovered something that changed my life: electroclash.
Electroclash gained steam in 2001 (we already discussed this quite a bit in the Larry Tee post) and two of the first artists I got into were Fischerspooner and Peaches. Both are primarily queer acts that were formed as a response to the lame state of electronic music at the time.
They are political; they are artistic; they are entertainment.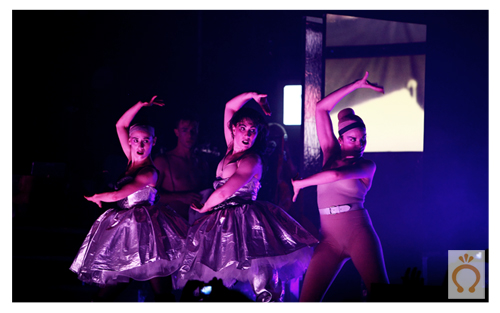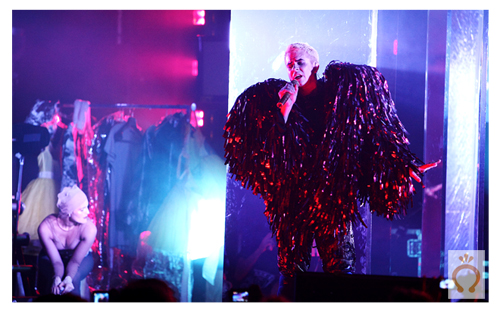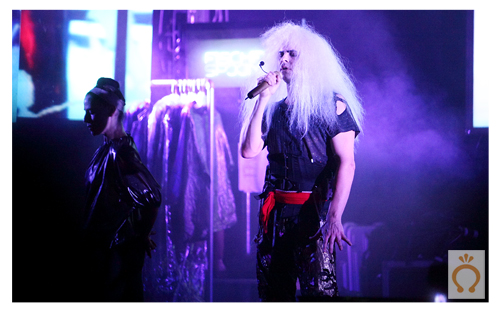 Fischerspooner is a duo consisting of Casey Spooner and Warren Fischer. Casey is the face of the band, Warren is so behind the scenes, he doesn't even perform during the live shows. They put on wild, theatrical performances which include video, dance, and crazy costumes. Casey is an amazing live performer. Their first single, "Emerge," blew up unexpectedly nearly a decade ago and they are now releasing their 3rd album, "Entertainment."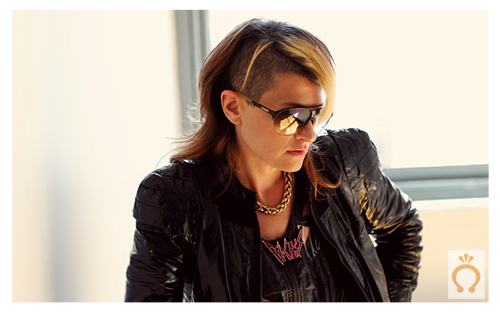 Peaches (nee Merrill Nisker) is an outspoken singer/songwriter whose songs are SUPER SEXUAL. I thought her songs were the most amazing things I had ever heard at the time. "Suckin' on my titties like you're wanting me…" are you kidding me with this? Total badass. She spoke about female sexuality in a way that was completely new and outrageous. And she did vocals on a Pink song, so that's pretty awesome. Her 4th album, "I Feel Cream," just came out.
It's kind of amazing to me that almost ten years after the fact, these artists — and other electroclash acts like the Faint, Ladytron, and Tiga (I am living for his new song "Shoes") — are still out there, making music and touring their asses off. Personally I think I prefer the older tracks but the new stuff is really solid and will help keep electroclash alive for the kids who are just finding out about it now.