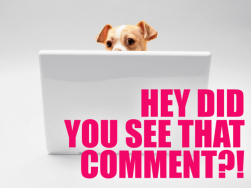 One of the best things about moving back south is more time with our families. This week we got lots of time with our niece and nephew. The nephew and I were throwing his football around and he said "you're more athletic than my dad… You don't look like it, but you are." Which I think is sort of a compliment. Out of the mouth of babes… Also the niece put on a "Popstar Shark Concert" complete with costumes, which was exactly as amazing as that sounds.
This post Holigay time brings out the best at Autostraddle dot com.
Is love a lie? The debate goes on, in which Heather and Nikki rip our collective hearts out.
Sarah Paulson and Holland Taylor continue to be the best. I can't wait to see what they have in store for New Year's.
Carol sequels as imagined by Erin and all of you.
Hillary wore some pretty great pantsuits this year.
Sad news about Carrie Fisher.
Also Yoga! And Comments!
---
On No Filter: Sarah Paulson And Holland Taylor Get Festive:
The Life Imitates Art Award to adunlap:

The Secrets Revealed! Award to queer girl:

On The "Carol" Sequels We Deserve:
The Reader's Choice Award to AnnieStinkle: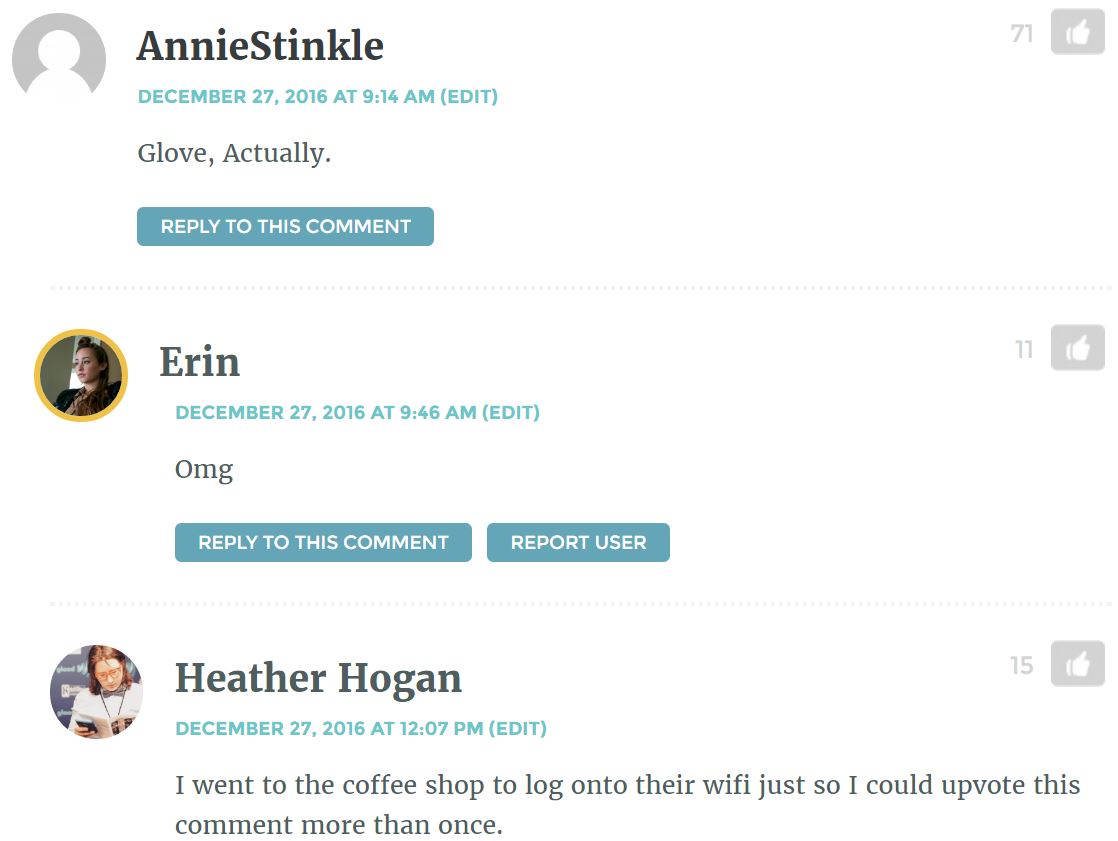 On Carrie Fisher, Best Known For Her Role as Resistance Leader General Leia Organa, Dies At 60:
The Yoda Award to Carmen SanDiego:

On Playlist: Middle School Dance While Unknowingly Gay:
The Last Laugh Award to Blackmar: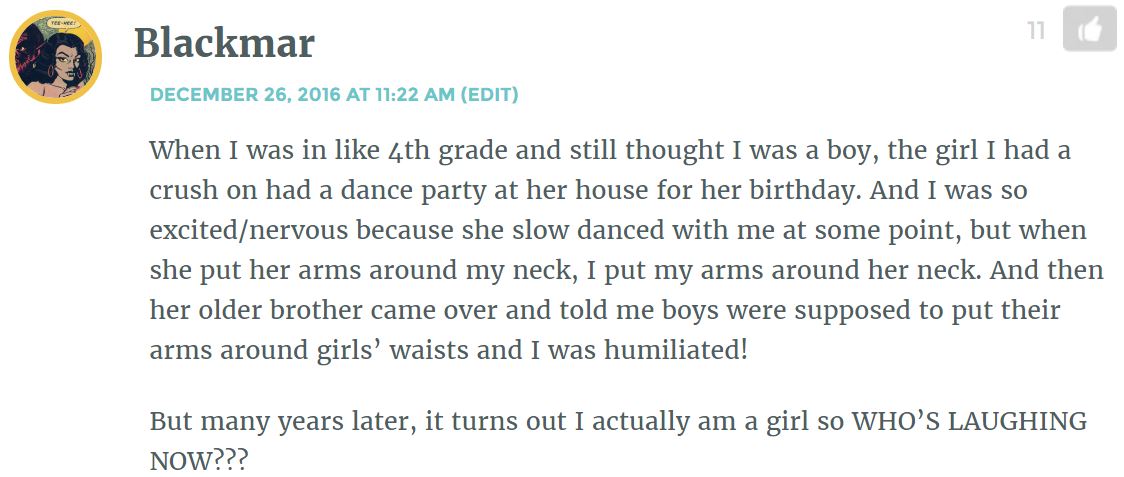 The Good Ole Gays Award to Monique:

On OPEN THREAD: Thank Goddess It's Christmakwanzakah:
The Carmen's Actual Heart Award to Danielle: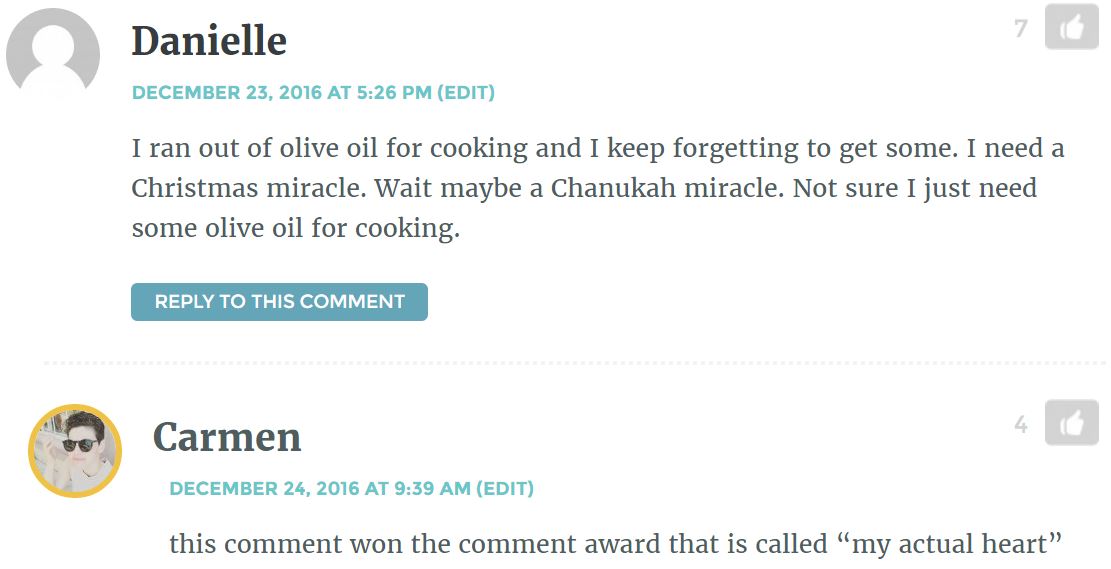 The Grinch's Heart Exploded Award to Faustine: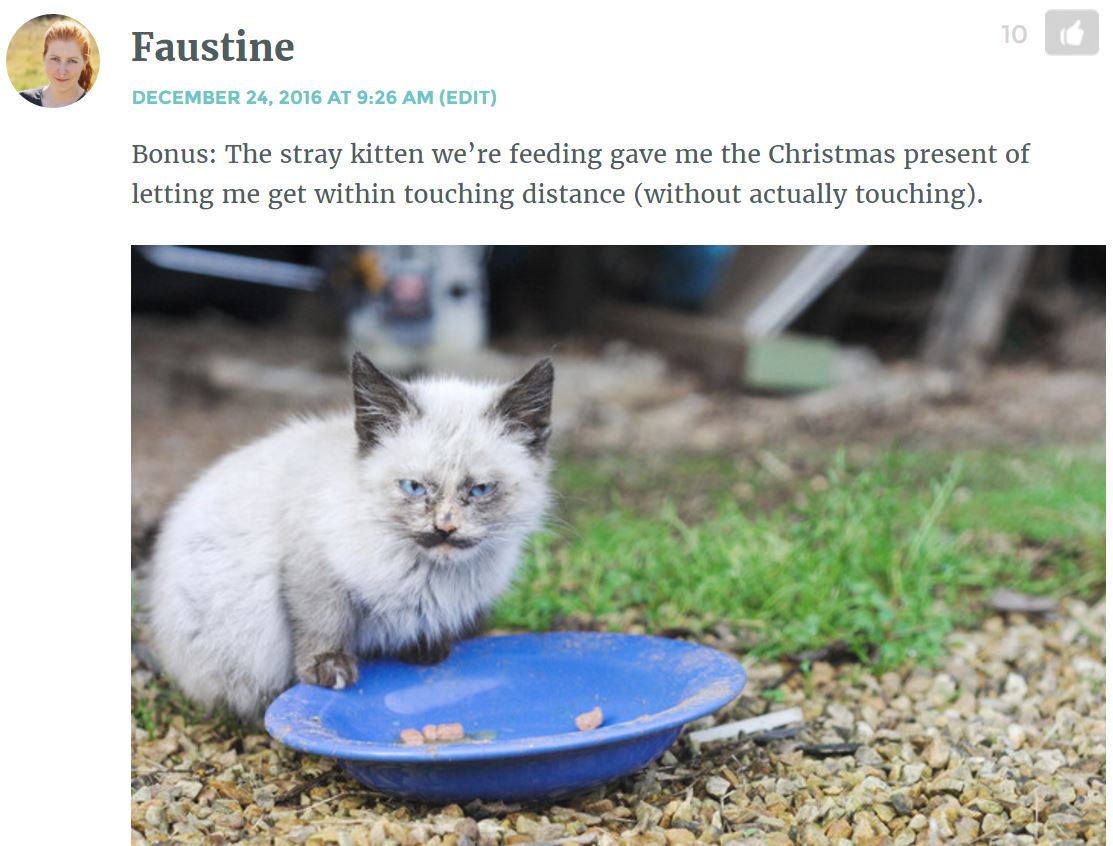 ---
See a clever, hilarious or thought provoking comment around this website-ship? Email it to me at: bren [at] autostraddle [dot] com!