We (Stef) talk a lot on Autostraddle about whether or not love is a lie. Most often we (Stef) roll it out alongside news of a celebrity breakup, one we were just sure made sense and could never end, and in a weird way it offers some levity to the situation, because it's the not saying something out loud that makes it true. Or we use it when like, a show we enjoyed got canceled.
We even have a "love is a lie" tag, and if you know anything about our tagging policy, which I don't know why you would, you know that it's a very strict tagging policy and you can't just go making up whatever tag you want and slapping it on an article, which is just another testament to how invested we (Stef) are in this discussion.
Some of us (Stef) have given a hard yes or no on the matter, but I was curious to see where everyone stood. So, as you do around the holidays, I asked everyone on staff point blank: "Is love a lie?" After some initial, "HEY IS EVERYTHING OKAY" feedback, I got their answers. For the record, everything is okay and this is a simple question, and are YOU okay???
I gave them vague guidelines and said it could be as simple as a one word answer or a gritty breakdown, because that's exactly the kind of rogue woman I am, and guess what? I got one word answers and gritty breakdowns. I also got an answer that compared love to wet cat food. This thing goes a mile a minute.
Also, I realize the graphics on this are confusing, like they should be swapped, and you may even feel discouraged halfway through, but remember the question's not if love is good or bad, it's: is love a lie?
---
Mey, Trans Editor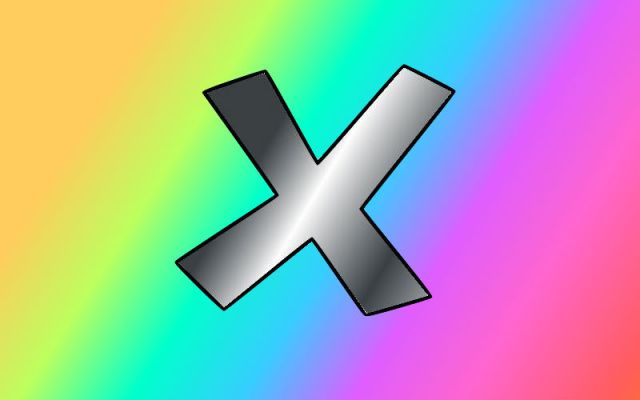 Love is absolutely most definitely NOT a lie. For example, I love Stef with the strength of a million vampires.
---
Laneia, Executive Editor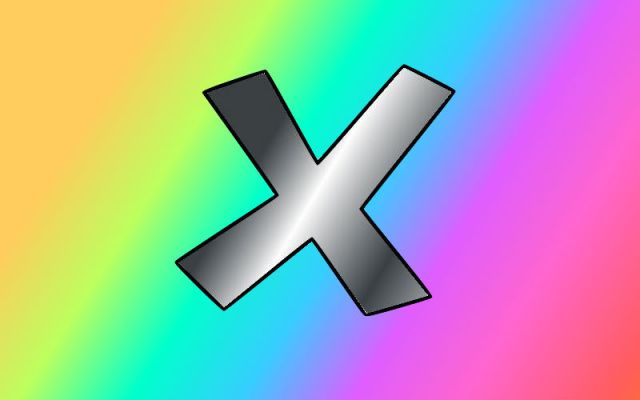 Real love is like wet cat food, Erin. Is wet cat food a lie? Think about it.
---
Rachel, Managing Editor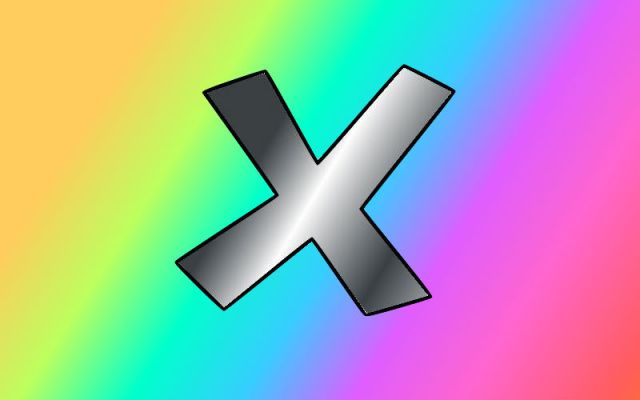 Here's my take: love is not a lie, it is real and cool, but love as an interpersonal dynamic between two people doesn't address any issues or problems in a real way, whether they be personal, institutional, or cultural. At best the benefit of interpersonal love is to provide emotional support in addressing those issues, which you can also accomplish with a cat. So the idea of love as a powerful force that conquers all is definitely a lie, unless we're talking about some larger radical love that forms the engine of a movement, in which case I'm out of my depth.
---
Kaeyln, Staff Writer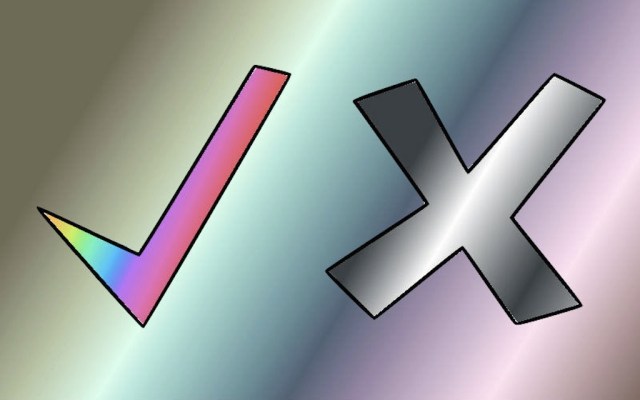 My head says, "Yes," but my heart says, "No."
---
Laura M., Staff Writer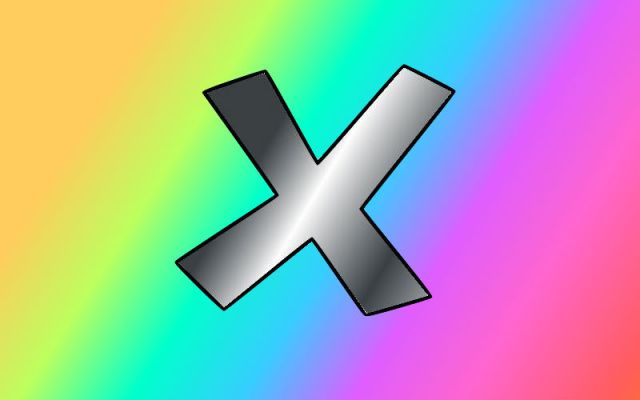 No. Sorry, Stef.
---
Erin, Staff Writer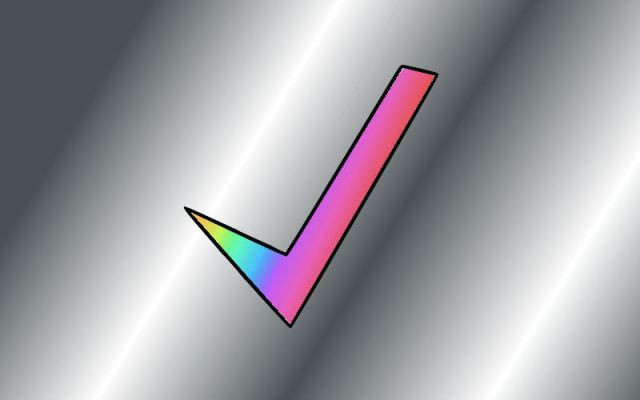 Love is a lie. I'm sorry!
---
Alex, Formally A;ex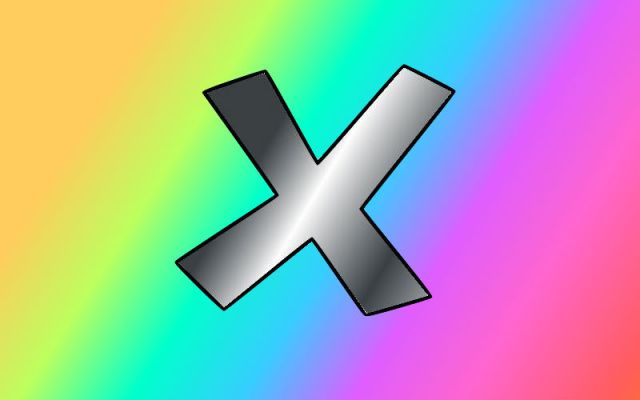 First of all HI IS EVERYTHING OKAY, secondly, no. I can get so gritty about this BUT I WONT.
---
Karly, Social Media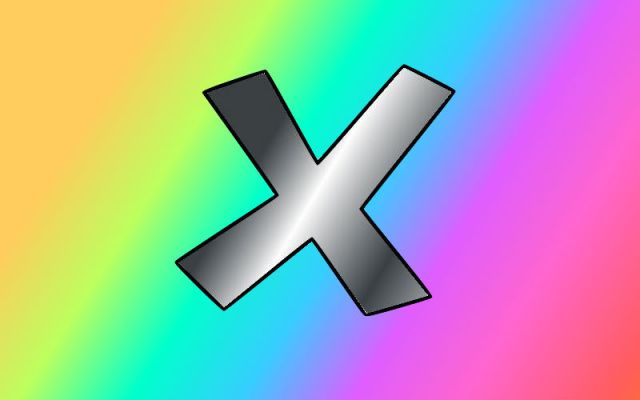 No. Unless it's between two women on network TV, then yes.
---
Crystal, HR Director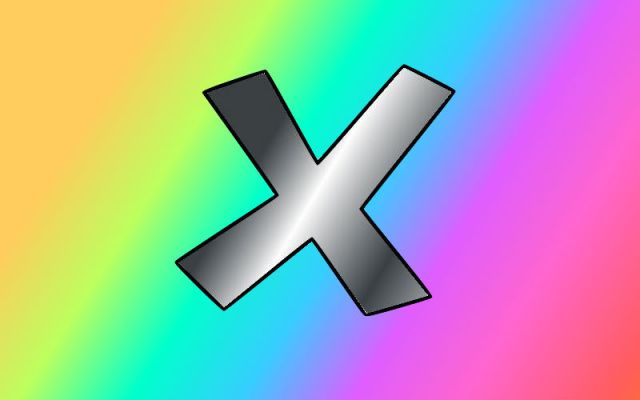 No.
---
Carrie, Staff Writer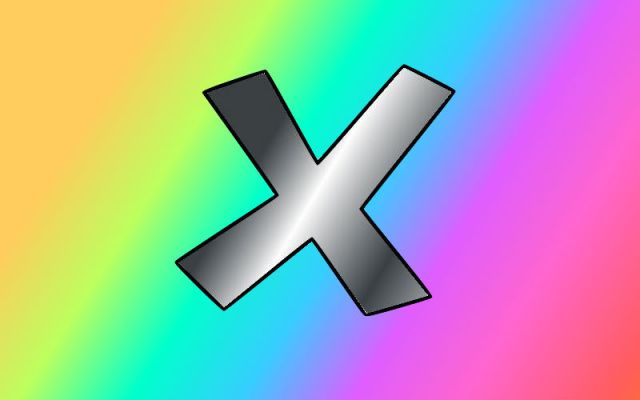 No, love is not a lie. It is also not magic and takes more work and dedication and understanding and listening than everyone thinks. Not easy, very real.
---
Stef, Vapid Fluff Editor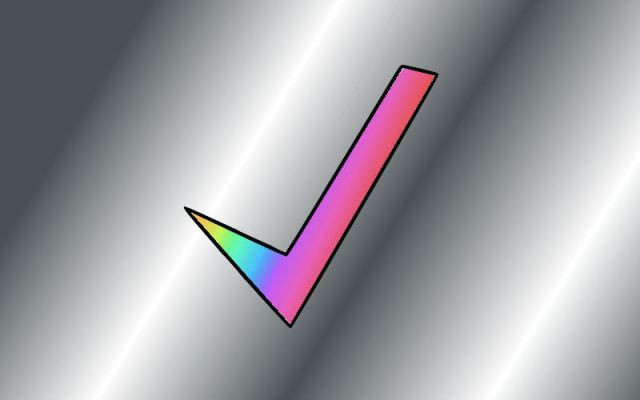 Love is a lie and everyone dies alone.
---
Kayla, Staff Writer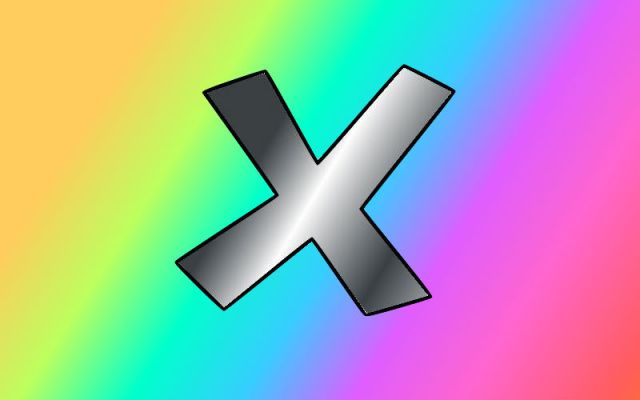 I BELIEVE IN LOVE!!!!!
---
Alaina, Staff Writer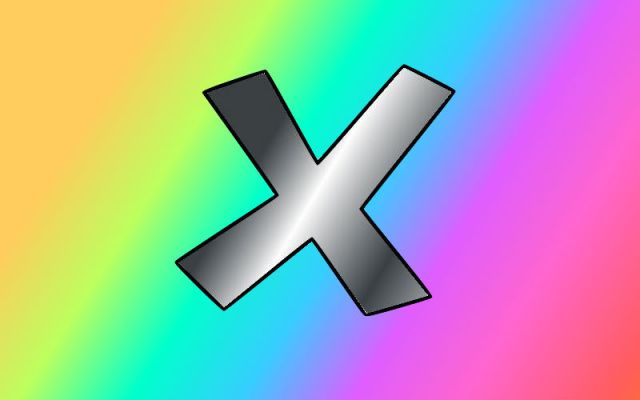 Nah, love isn't a lie, I guess BUT IT MIGHT AS WELL BE.
---
Raquel, Intern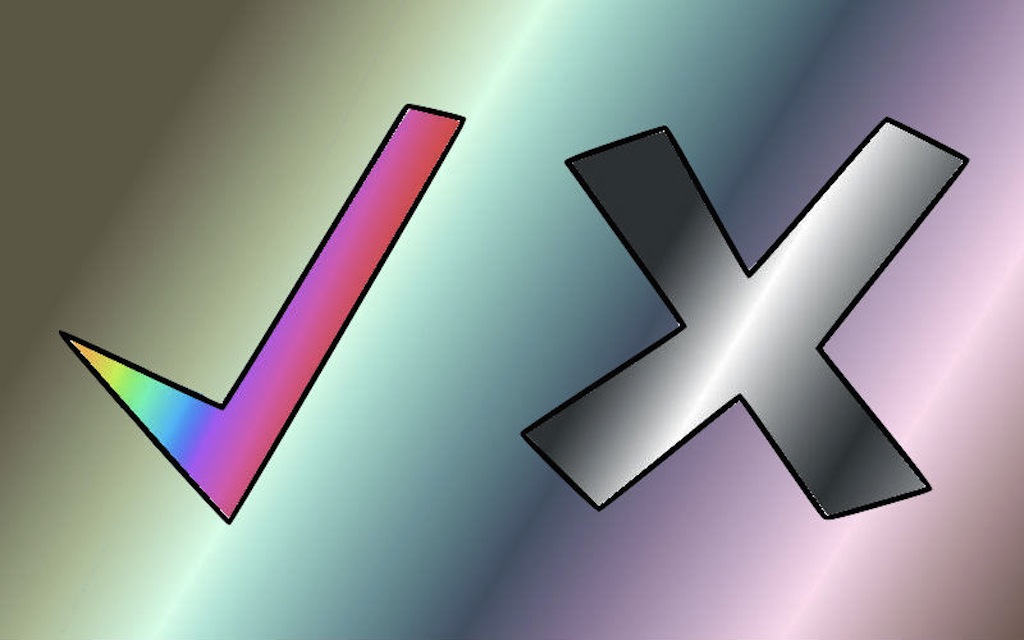 Yes, until I'm in love, and then no.
---
Nikki, Intern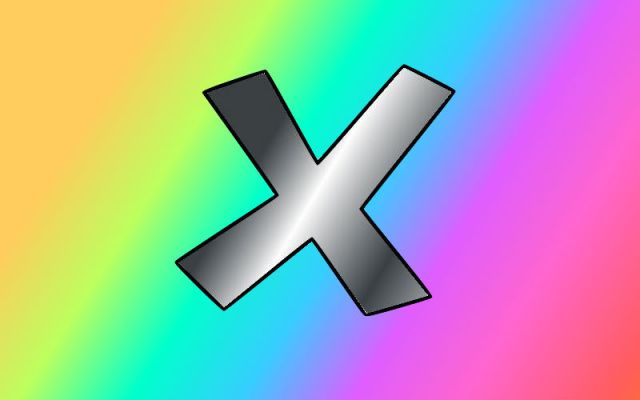 Is Love A Lie:  Ugh, I was hoping that the deadline for this was done and over with.  When this question was posted, I was in the midst of texting with this really cool person and didn't want to be like I HATE LOVE & EVERYTHING IS A LIE because I had just told this person about AS, and didn't want to overwhelm them. My cold-dark love heart Grinchly grew 1.5 sizes in a month just texting with them. It was slowly starting to soften.
It just felt nice and not saying it was love because it was just texting with said person but it felt good. BUT. NOW. TWIST. Idk, it all ended before it even began, so now what? Because dating is the worst and I hate it. WHAT. THE. FUCK. I can't believe there is something I am against Heather Hogan with and I think I need to journal and really think about it.

I know, I know, but Nikki, you're the sweetest or insert whatever kind thing you want to say about me. THAT'S APPARENTLY NOT HOW LOVE WORKS EVERYONE. Because you try and you try and you try and you try and you try and you try and trying just becomes fucking exhausting. When it comes to love I think some people are just really fucking lucky.
So, is love a lie? I think when I say love is a lie it's because I'm just fucking tired. And for me personally, it's not always easy. I can find 100 people I would love to be friends with and can befriend a lot of people but for me to find someone I would want to start a relationship with is like one in a sea of people. (And good luck if that one person is queer, single, etc) I think that is why I joke love is a lie because it just becomes easier than thinking there is something wrong with me or that I am lesser because of my lack of love finding.
I have now scheduled when to meet new people because I can't handle constant rejection. So, get rejected wait two months to get back out there, repeat, until death I'm guessing. Don't even fucking tell me that someone is out there for me because you don't know. Or at least show me a diagram. Don't give me hope. I'm happy you found love, really I am. But don't tell me it's out there when you don't know. Maybe I'm not meant for love but that doesn't make me less. Get me that gay math equation on the amount of gay people out there.
Sometimes the writing about love is that if you're a good person, love will be waiting for you. It will come to you if you're deserving of love and that's where I have to go, wait one fucking minute. So, if I never find love it just means I'm not deserving of it, LIKE COME THE FUCK ON. I know at least through friends of friends a few assholes who always end up finding someone. If you found love congrats, but don't sit here and tell me to wait for whatever because this isn't a fairy tale and we all don't get the ending we want.
Let me be really real right now, I'm normally the person behind the scenes, it's where I excel. I'm pretty sure everyone here at AS knows me as the person who gets shit done. I like to organize, make awesome spreadsheets, can make graphically pleasing things, can be counted on (usually), but one thing that I never understand because it seems so illogical is love. I can't put logic on it. Love is not logical and I can't make a list about it. I'm focused and determined but love is like HAHAHAHA, that's cute. Excuse me while I fuck you up for a bit. Love either happens or it doesn't. That isn't saying that once you are in love that it isn't hard: it is being vulnerable to someone else, it is opening up your world to another, it is compromise, it is letting the person have the last cookie, it is laughing at each other, it is communication, learning about your partners wants/needs, it is planning together, it is saying sorry when you messed up, it is just being there but like have your own hobbies too. I get that part, like that is logical. Finding love is even harder and makes no fucking sense.
So, is love a lie?  No, it is illogical and that is why I hate it. Luck is illogical. Love is illogical. Love = Luck = Illogical. Please note that if I am lucky and find someone, JUST WAIT 2 SECS for this to all go out the window. Just watch me go from Stef to Heather in like a blink of an eye. (Hi, I love you both.)
---
Carolyn, NSFW Editor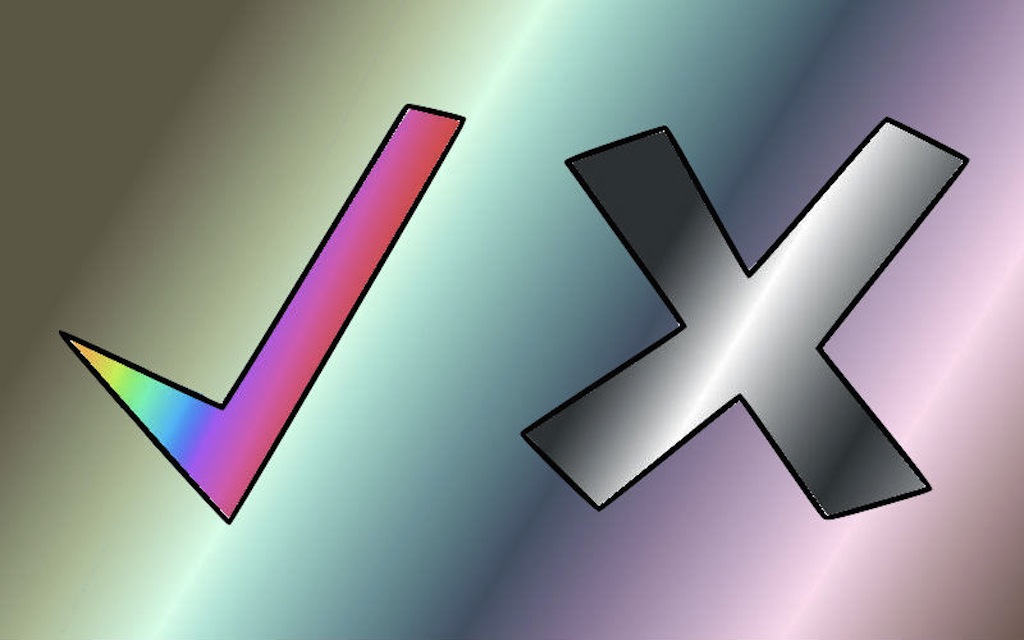 Sometimes love is a lie you tell yourself and sometimes love is a lie you tell other people and sometimes love is the only thing in the whole world that feels real, that feels right, that feels true. We all still die alone though.
---
Riese, CEO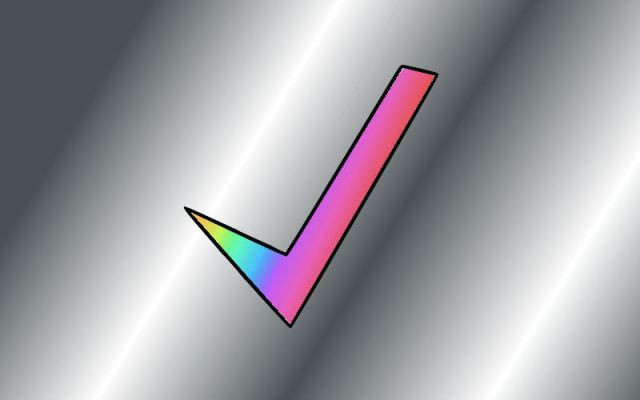 If you'd asked me two months ago, I would've told you love was the truest most eternal thing of all. I would've OPINED. But you asked me just now instead and right now I feel like love is in fact the worst lying motherfucker of all time. Ask me in a few more months and we'll see if I've evolved on the issue. G-d, I hope so.
---
Sarah, Business & Design Director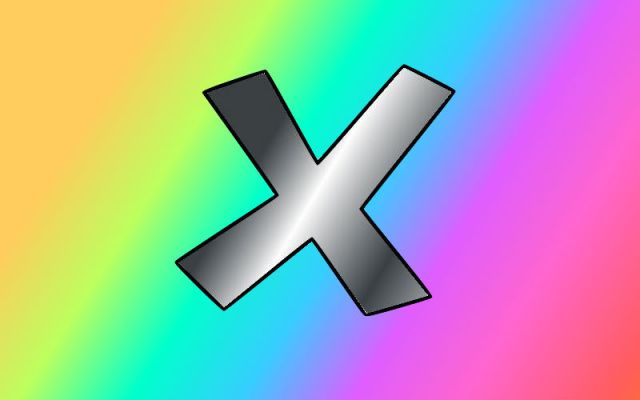 If you're lying about it it's a lie.
---
Audrey, Staff Writer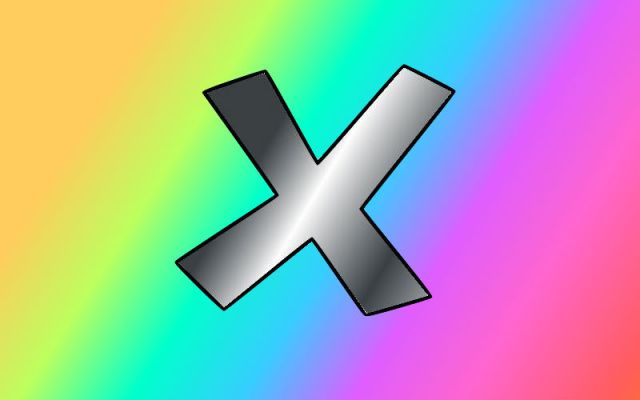 Love fails because as a species we lack imagination. We try to make love make sense, make it tangible, make it pass tests. Love doesn't give a shit what we expect of it. We are too small for love, but we chase it anyway. Every once in a while we catch it, and even more occasionally we figure out what to do with it. I believe in love, and I believe in God, and I'll spend the rest of my life figuring out what that means.
---
Heather, Senior Editor (Y'all know she had to do it)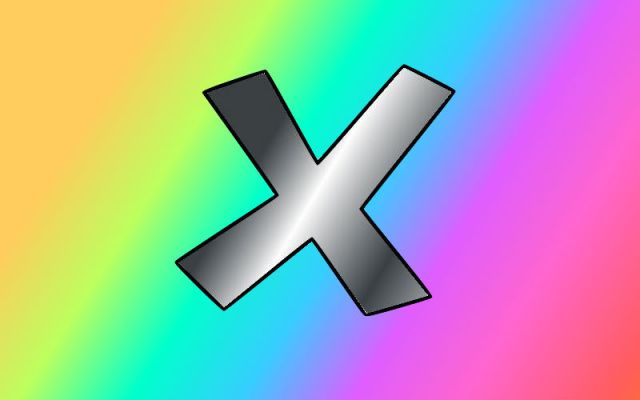 Two summers ago Stacy and I rescued and socialized a litter of feral kittens. It looks easy typed out like that in a single sentence, but it took hours and hours and weeks and weeks of sitting so still and so quiet on a hardwood floor, not making eye contact, coaxing, coaxing, coaxing them to trust us. And of course it did. They were born in an alley and we tricked them into a trap and took them away from the only home they'd ever known and carted them off to the ASPCA in a giant loud truck and had them neutered and spayed and ear-tipped (just in case it was too late and they couldn't be socialized and they had to go back to the streets). They were starving and then they were in shock and then they were in surgery and then they were in a strange and terrifying new place.
A few months in, just when they'd all finally started letting us gently pet them without using food as a bribe or a distraction, they got sick. Very sick. The vet told us they had a virus that was almost always fatal to kittens, but we decided to have them treated anyway. To give them a fighting chance. They survived the first night at the emergency hospital, around the clock monitoring and IVs in their little paws. And they survived the second night too. And another.
The problem was they'd stopped eating. None of them would touch a single bite of food, and kittens are almost always hungry; kittens will eat anything. The vet called us and said, medically, the best thing for them would be to stay at the hospital, but science isn't everything and sometimes you gotta love a kitten into living. We brought them back home in makeshift carriers: Blue Apron delivery boxes with holes cut into the side, and before we even got out of the parking lot, one of the kittens reached his white paw out through the cardboard window. He held my hand the whole way home.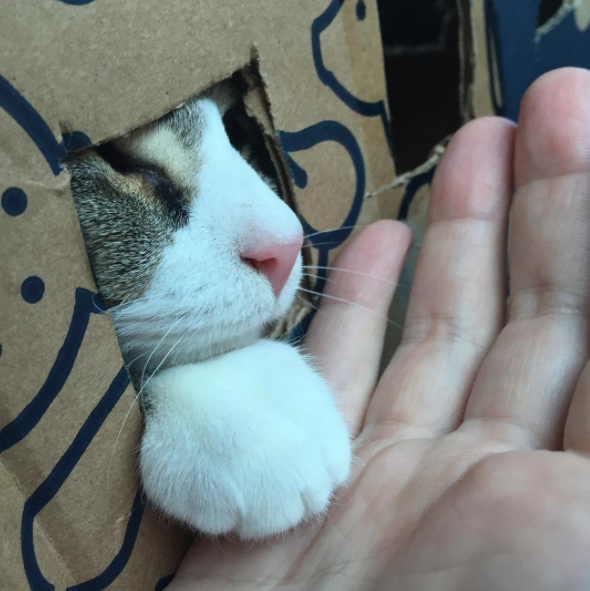 Our rescued kittens were so scared of us for so long. Scared we were monsters who were fattening them up to eat them in a stew. Every baby step was such a victory. They ate with my hand on their food bowl! They put two paws onto my shoe! The day we got home from the hospital, I put out their food and they ate every single kernel, licked that plate clean. They crawled into my lap, all four of them, and went to sleep in a pile. They lived.
Stacy and I have been together six years, during which time she has never once said or done anything to deliberately hurt me. And the same is true for me. We both had childhood trauma that shaped and molded us, and when conflict happened in our relationship, that trauma manifested itself in ways that rubbed each other raw. What she needed and what I needed in the hard moments was the opposite thing and it sent us on some spirals and wrapped us up in some cycles. We cried; lord, we cried. We loved each other. We were so special together. But we couldn't stop hurting each other in the ways that we protected ourselves.
Several years into our life together, I had my hand on Stacy's knee while she stared at the floor and I made increasingly desperate eye contact with the therapist sitting in front of us. The therapist said, "Sometimes when we suffer trauma as children, and that trauma is triggered as adults, we react like children because in those moments we feel like children. As helpless. As scared. Without the emotional and physical resources of the adults we actually are, without the perspective of our lived experiences. In these moments, in this spiral, you're both just terrified girls." She was right and it changed everything. Stacy and I never get sucked into that spiral anymore. I see her. And she sees me. We reach out and we hold each other close and I can feel it in the now and I can feel it across space and time; me and her and the wounded little kids we once were and always will be.
Maybe people think love is a lie because they think love is the cheat code that lets you play life in God mode. No cliff too steep, no pit too wide, no boss too powerful. But love isn't like that at all. I mean, it maybe feels like that for a minute, but nabbing a Super Star on level 1-1 doesn't make you invincible for life. Love isn't a sackful of healing potions either. Love is more of an amulet you pick up off a slain wizard you were lucky enough to trip over in a haunted forest, the kind that works like: when you're about to experience a deathblow, the amulet shatters and fills up your health bar juuuust enough for you to get the fuck out of there alive.
The Apostle Paul said love never fails. He was wrong about that. (He was wrong about a lot of things.) Love doesn't win every battle, but it's how we fight the darkness and it's why we fight the darkness. Love is a promise tucked into your armor: a little bit of hope, that talisman against your heart; the whisper of a future.
---
Love is Not a Lie: 14
Love is a Lie: 3
Love is probably a lie: 3