I made two trips to the Oceti Sakowin camp near the Standing Rock Indian Reservation in North Dakota.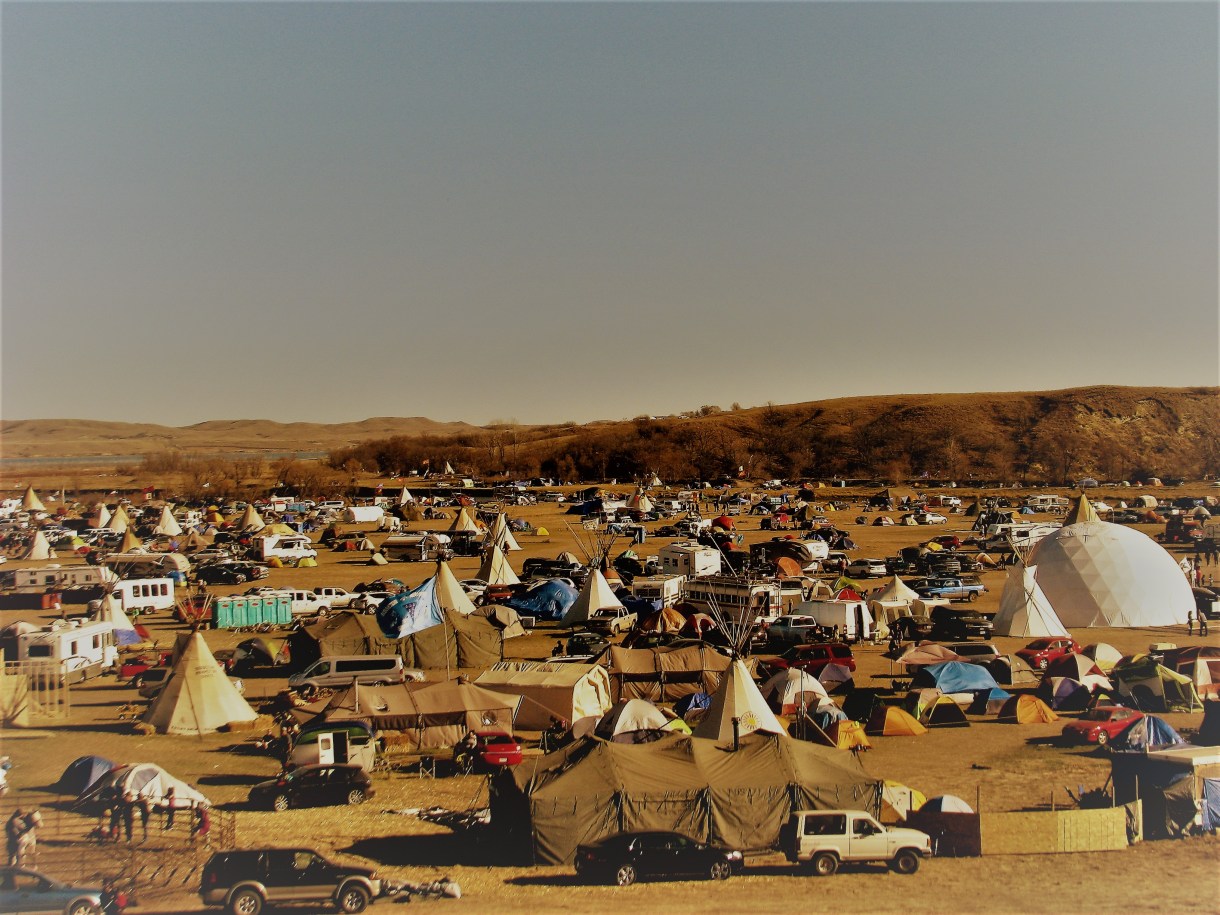 I rented a car and drove from DC for the first trip. Ever the overpacker , and fearful of not being prepared, a car seemed the way to go so I could take almost everything I own and pick up supplies along the way. I had only intended to stay a couple of days, but once there, I extended my trip a few times, leaving me away from home October 30-November 16.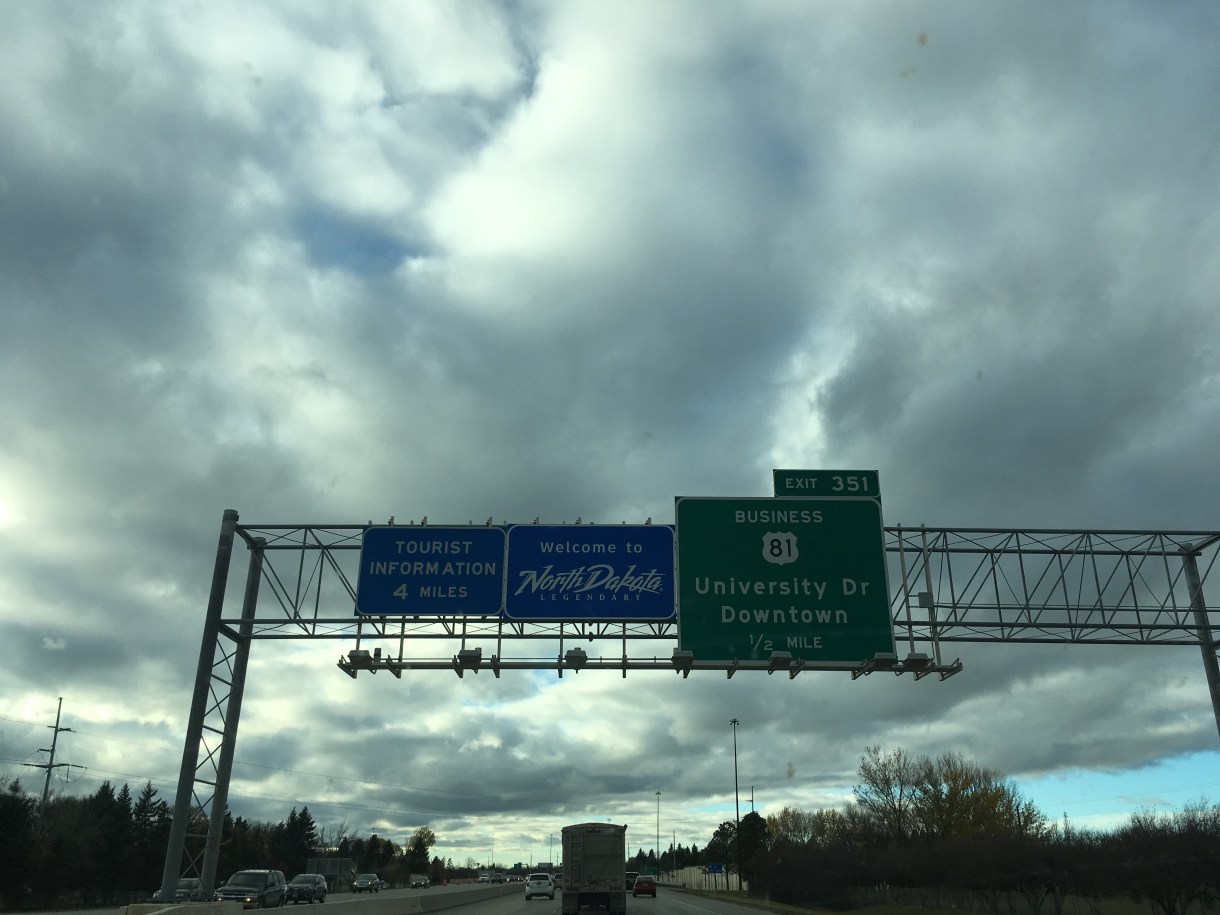 Painful instances of the internalized colonization of my people, coupled with my own health issues, eventually sent me home. I wasn't sure if I'd return to Oceti, but when the Army Corps of Engineers (ACE) gave a notice of removal to the Standing Rock Sioux tribe, I knew I had to return.
Approximately 4,000 of my ancestors died on the Trail of Tears, which occurred during the winter. No way in hell was I going to idly sit by and watch more of my relatives be slaughtered.
I wised up and flew for the second trip. Many reservations are remote so flying still wasn't convenient by western standards. I flew into Minneapolis, rented a car, picked up supplies, and drove, the following day, for 8 hours to Bismarck. I was gone this time December 1-9th. Due to the high threat of arrest and of a $1,000 fine for bringing in supplies I made sure to keep my lead foot light and drive the speed limit.
Life at camp is vastly different than in the outside world. We haul our own water and chop our own wood for heating and cooking. Propane and dirty energy products are used, but in sparing amounts and only where there are literally no substitutions. Wind and solar are used as much as possible. A community meeting space known as the dome is completely ran on renewable energy.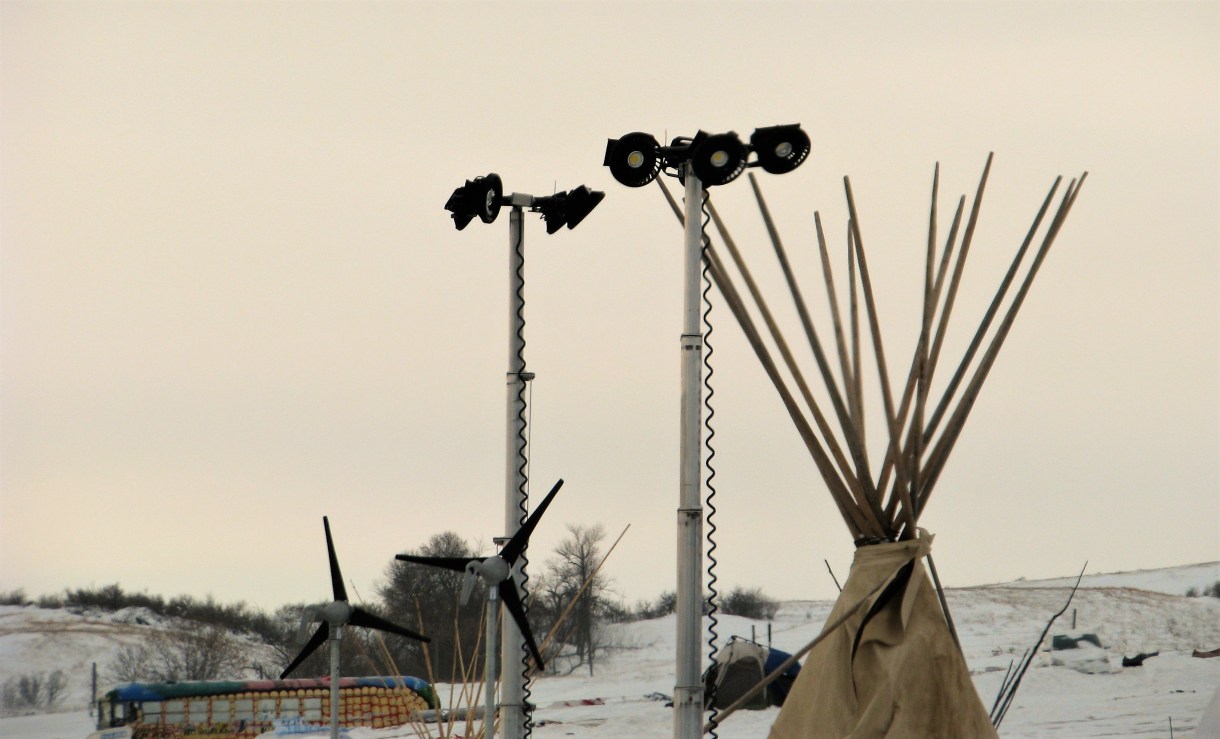 Those at camp are expected to be of service to the community. Erick Fierro, Volunteer Coordinator at Oceti Sakowin, formed the volunteer booth approximately mid-October. Fierro said that he saw many people, particularly non-Natives, that didn't understand what it took to survive at camp. The volunteer booth was his way to give campers a purpose. "If you're going to be a spectator, then you deplete our resources" he told me.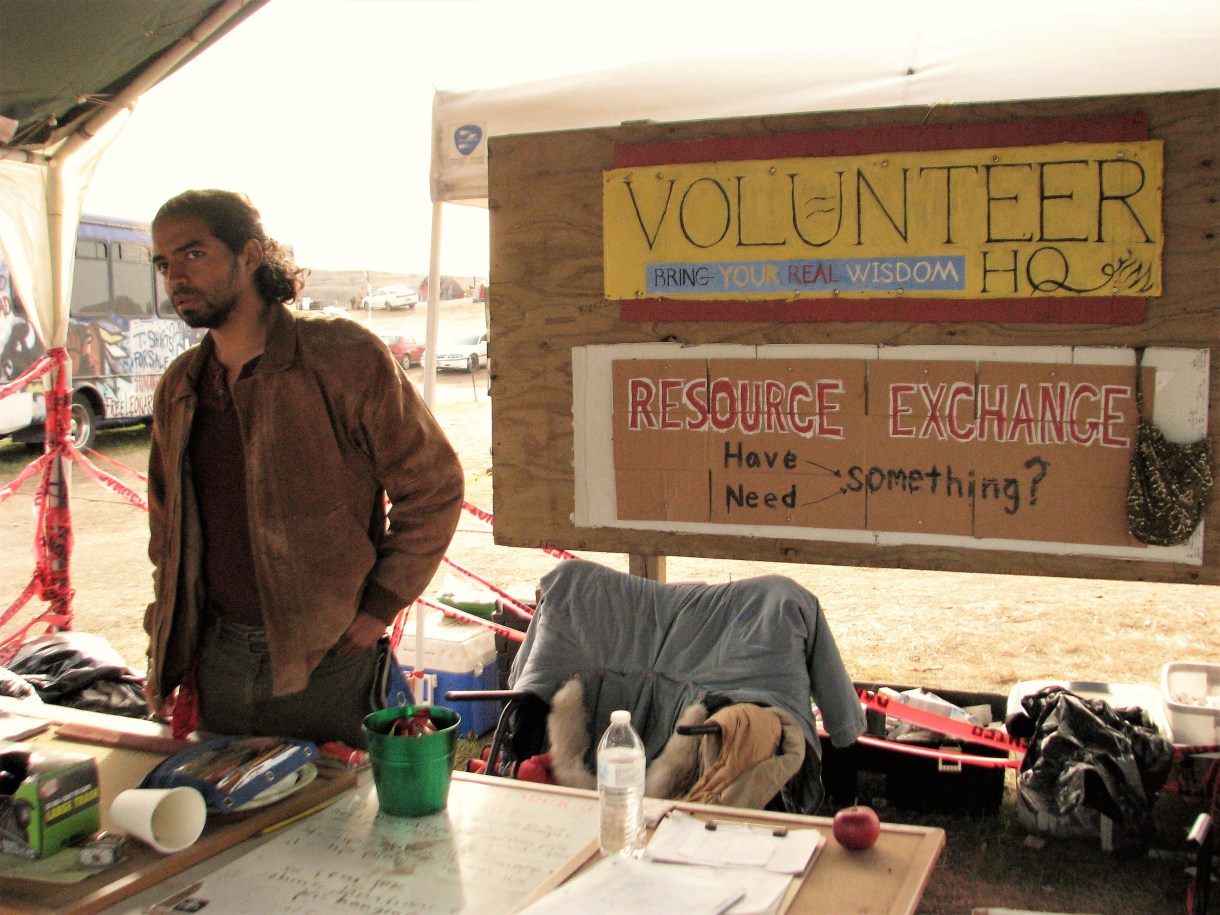 At this booth, campers could learn where they were most needed in camp as well as check out library books.
This could lead them to sorting clothing donations: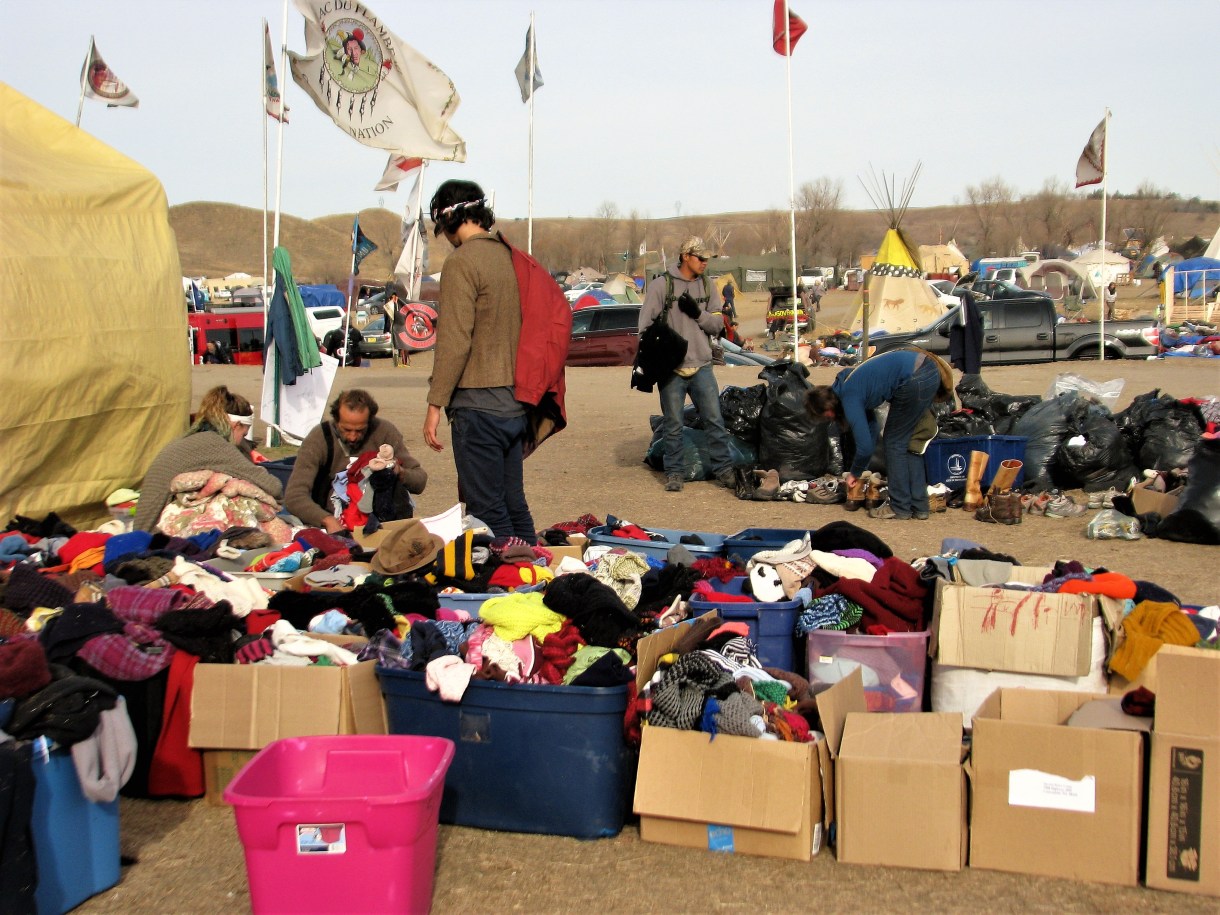 or food donations: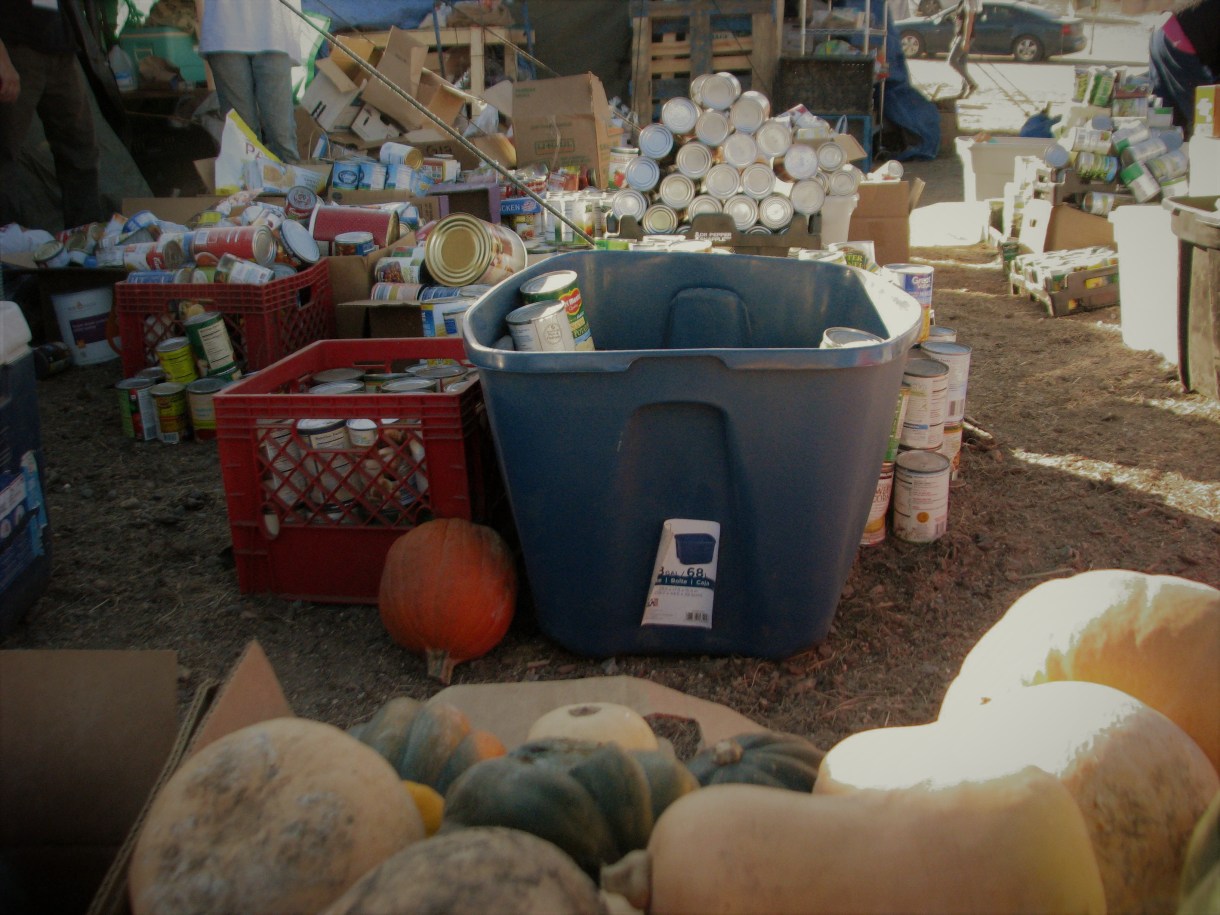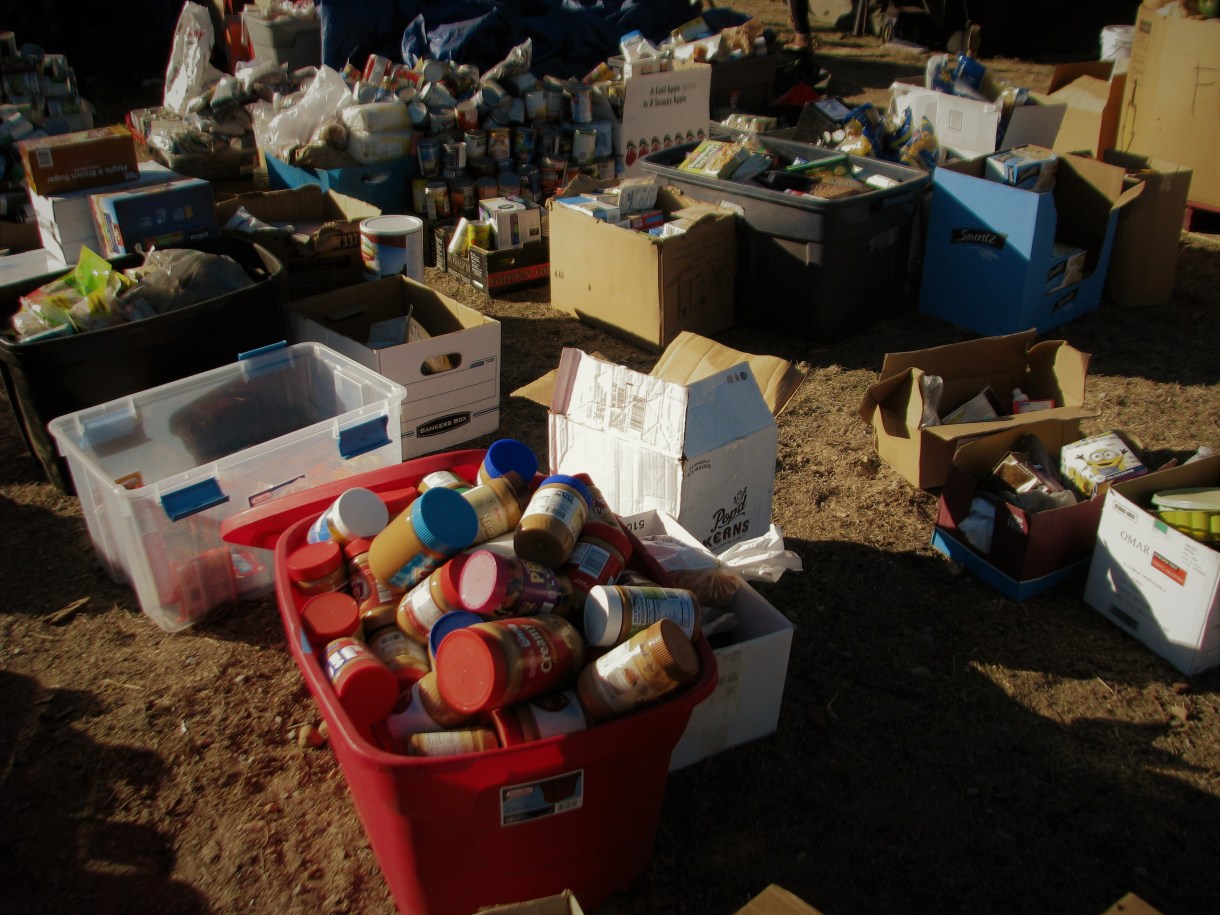 brought in by people like Stefan Densmore from Cincinnati:
or helping in any of the kitchens, such as the traditional Lakota kitchen ran by Winona Kasto, Cheyenne River Sioux.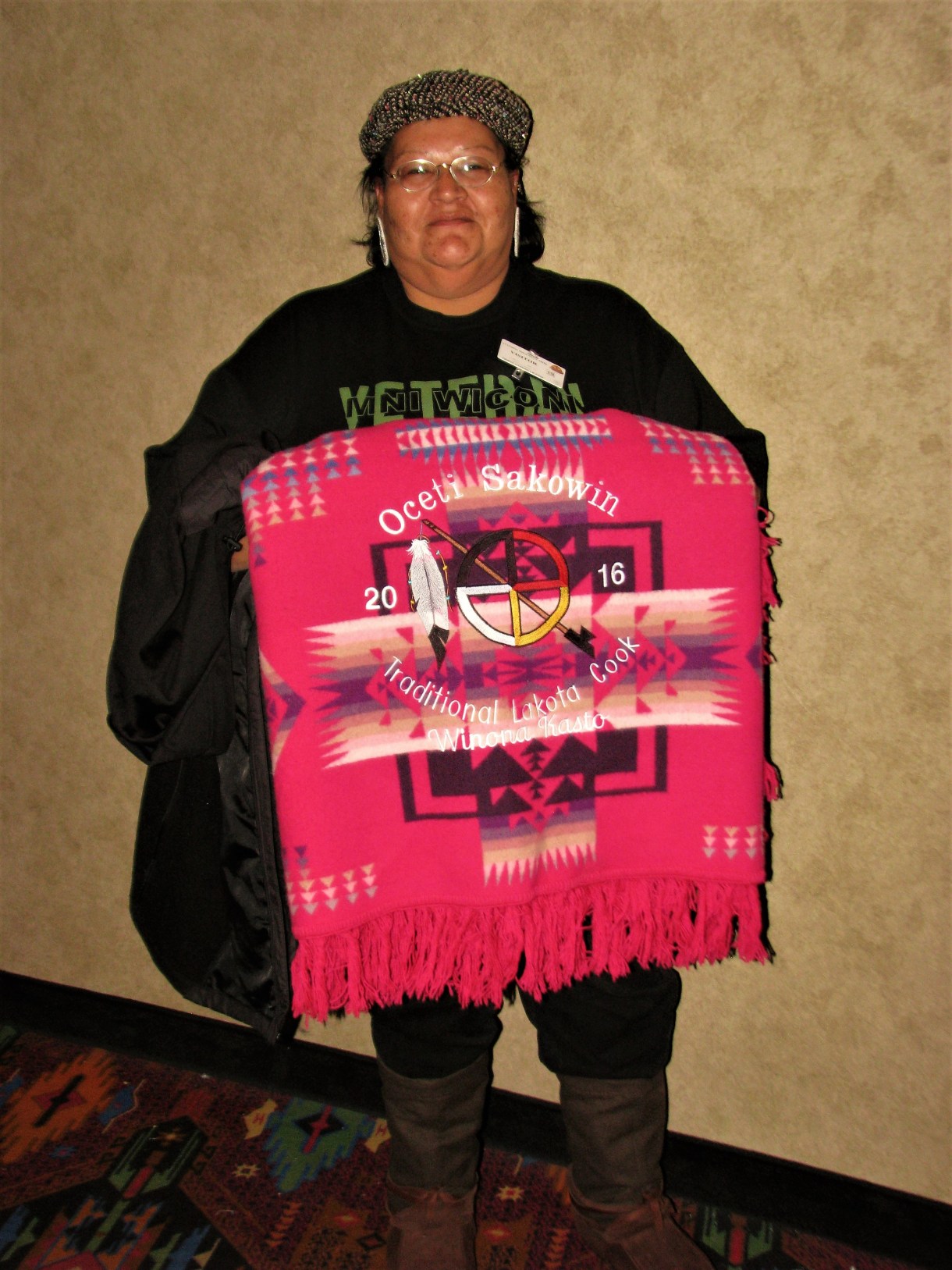 Kasto has been instrumental in keeping many of us fed and our souls nourished.
My primary means of being service was, and still is, to report on what's occurring at camp and in North Dakota, but I helped out in other ways when and where I could.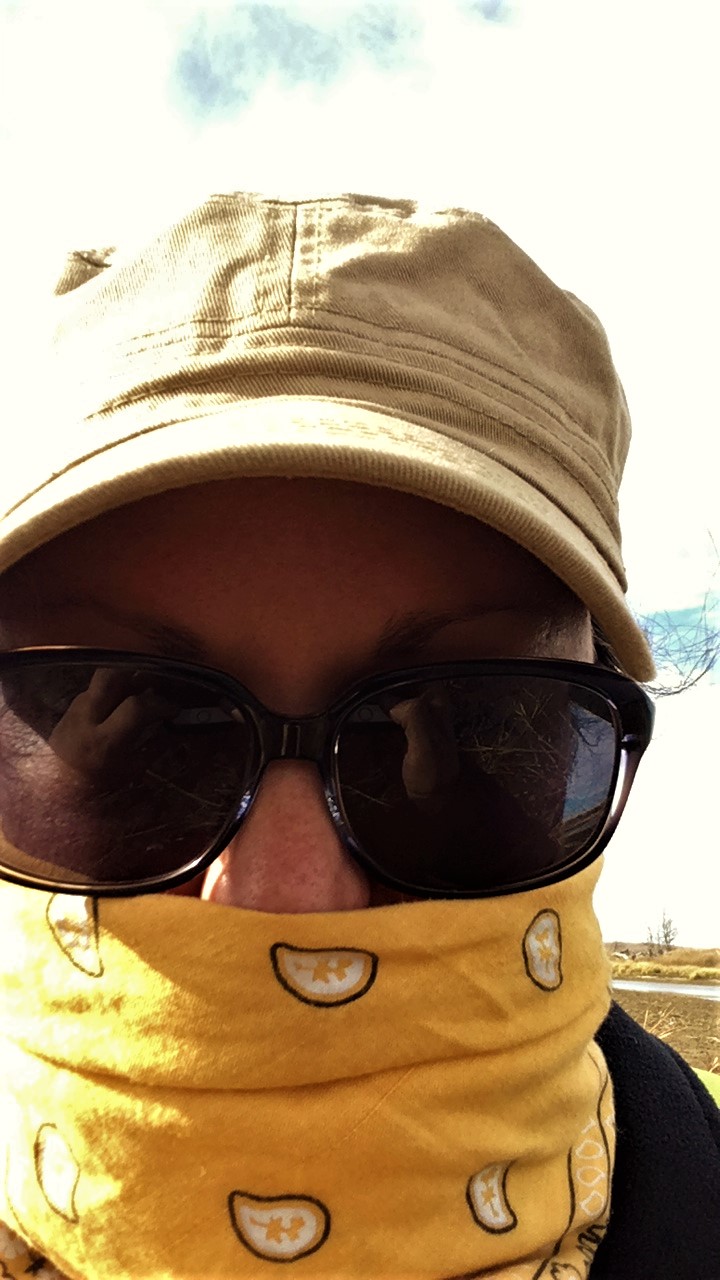 I stayed at the Two Spirit campsite for part of my first trip to Oceti Sakowin.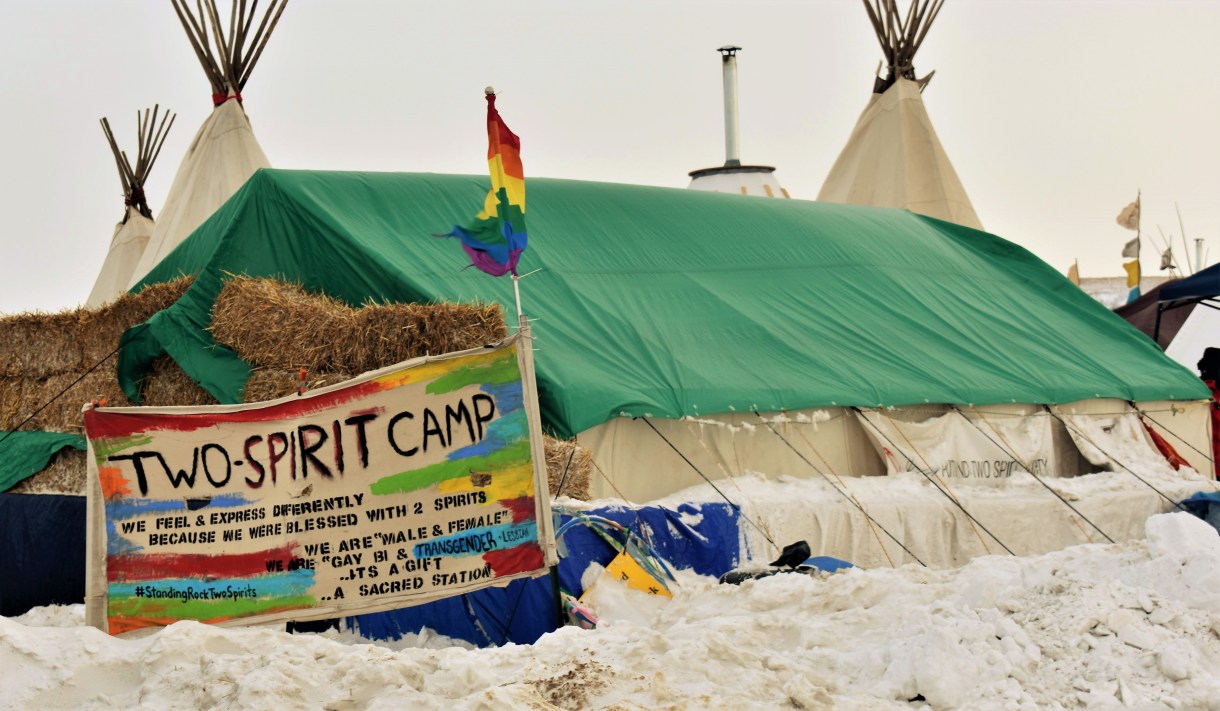 Myself and two Water Protectors from the Two Spirit camp were stopped one day by a white man who was hoping to borrow a didgeridoo. This poor little white lost lamb left his at home and desperately needed to appropriate the Indigenous people of "Australia" while lazing on Lakota land. White people of this mindset were not in short supply.
Meanwhile, we were going to sort through clothes from the Front Line Camp (aka Treaty or North Camp) raid that occurred the week prior. Those who had been arrested in the raid were being released from jail and we wanted to avoid them being further triggered by digging through a pile of items in the hopes of finding their belongings.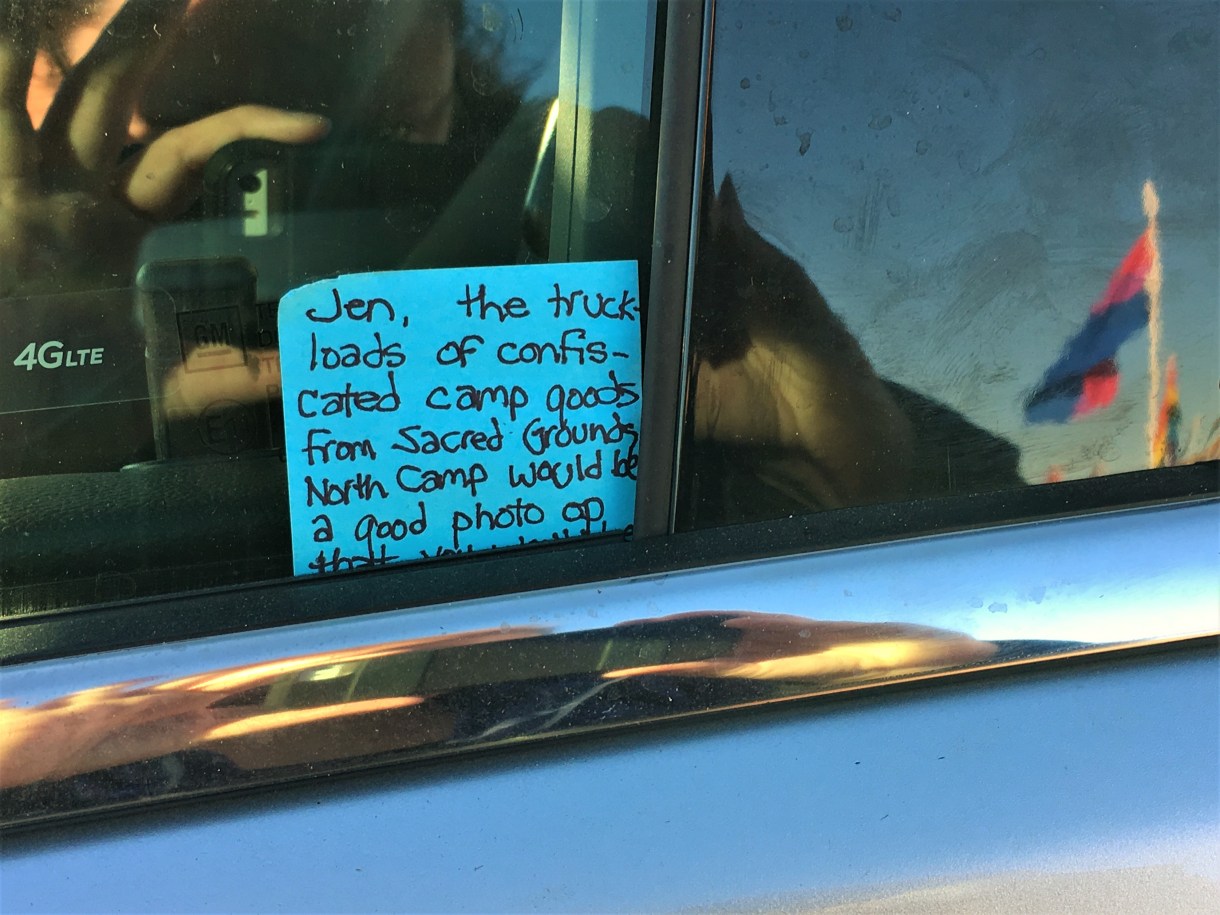 Much of the clothing and bedding I sorted through had been trampled and pissed on by law enforcement. I don't know if that white boy ever found a didgeridoo.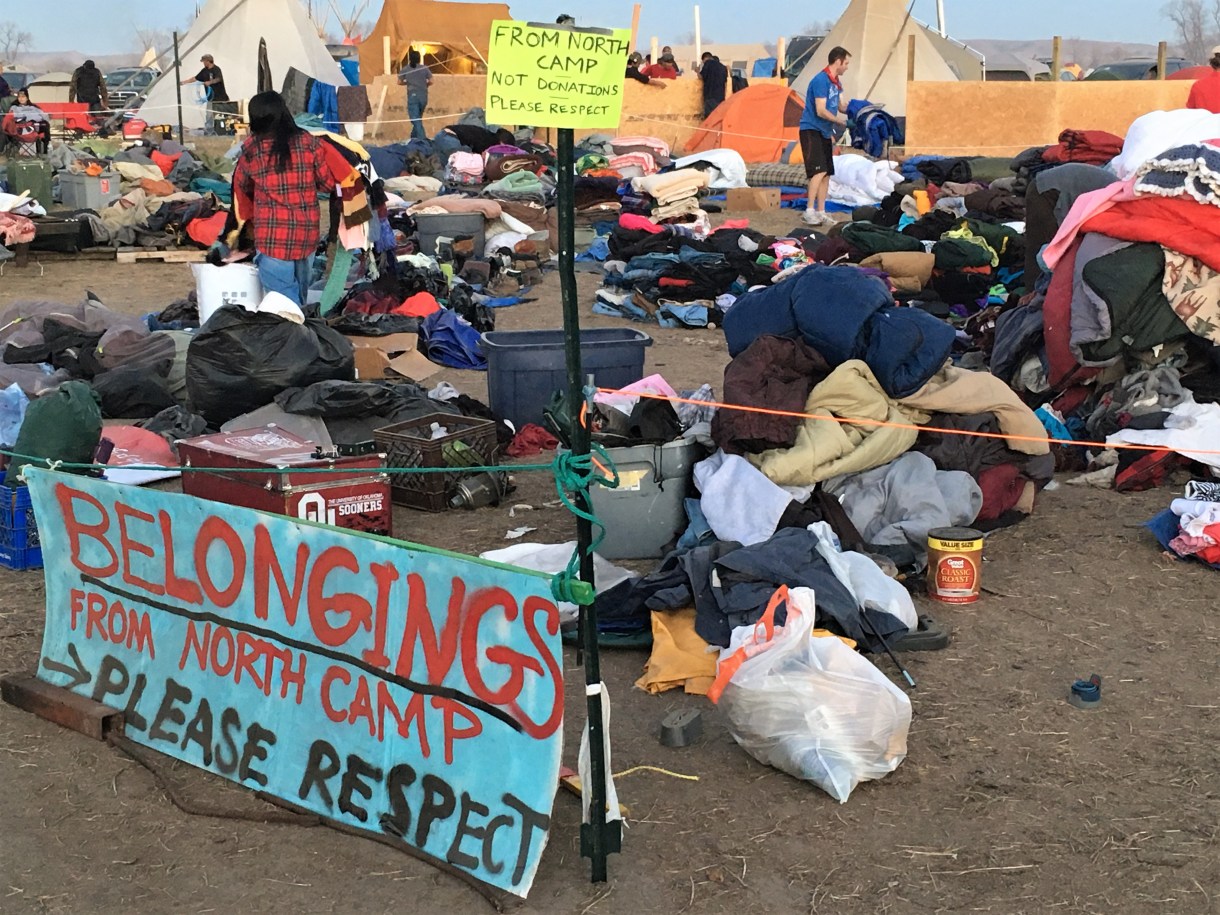 Actions and confrontations with law enforcement and DAPL mercenaries are a regular part of camp life for some Water Protectors.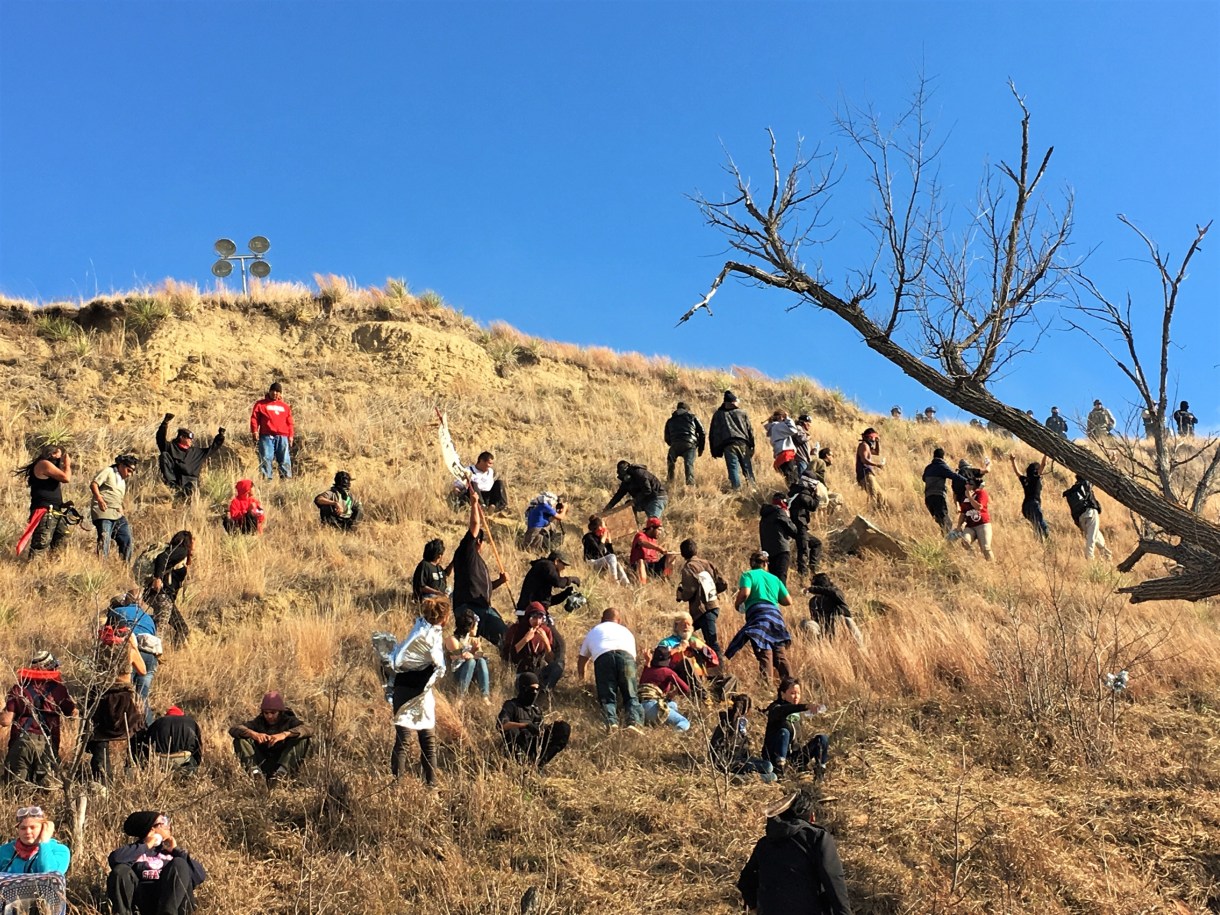 For all of the injustice and pain, though, there are moments of beauty and hope. For myself, it often came from our four legged relatives and their humans.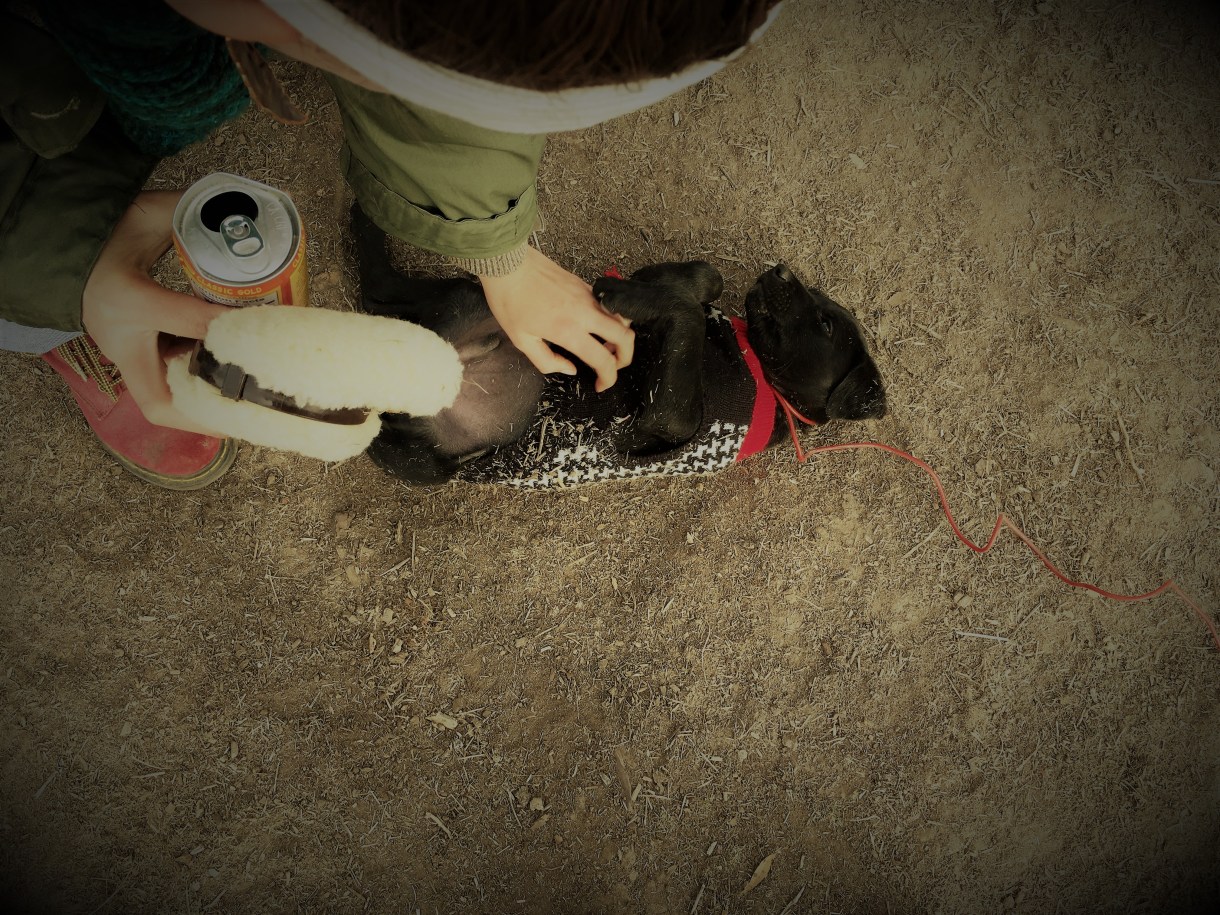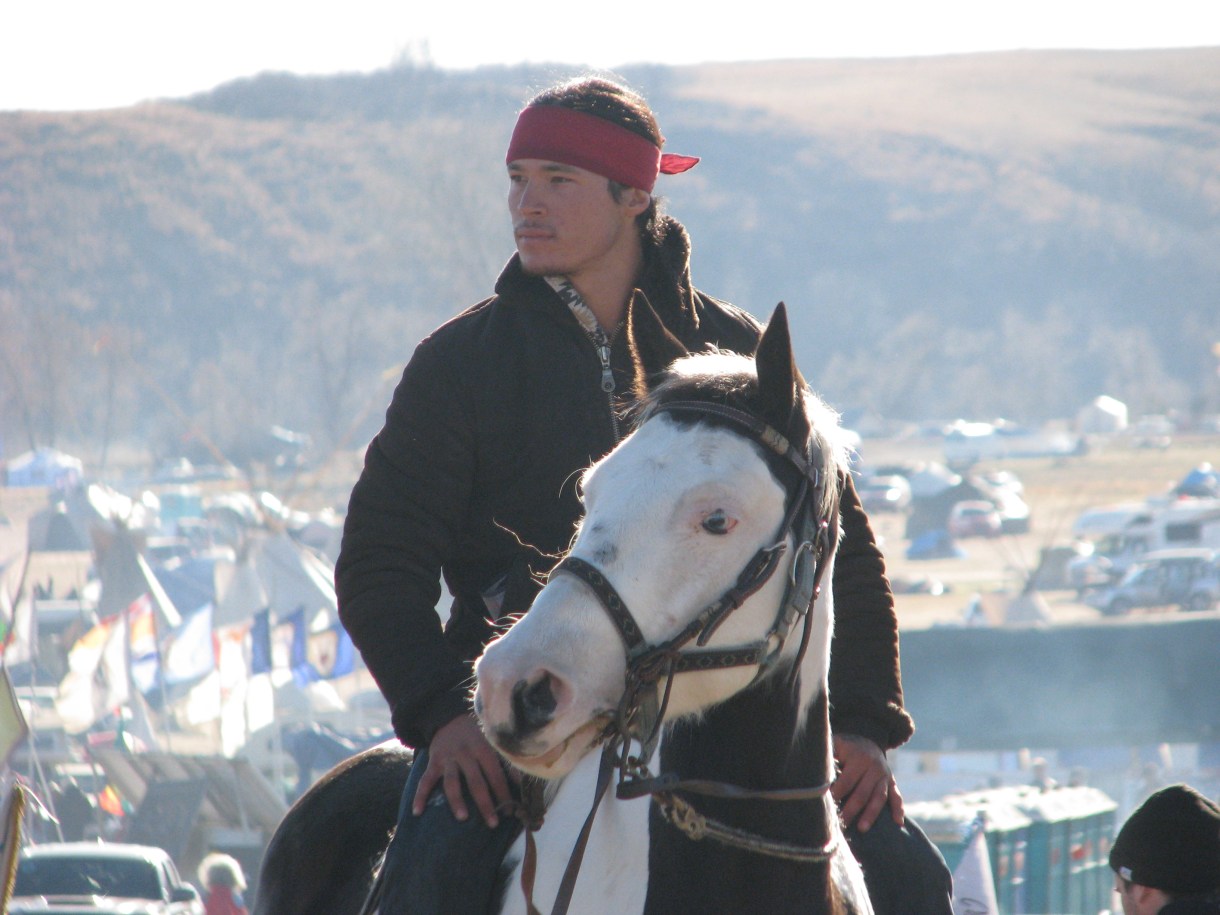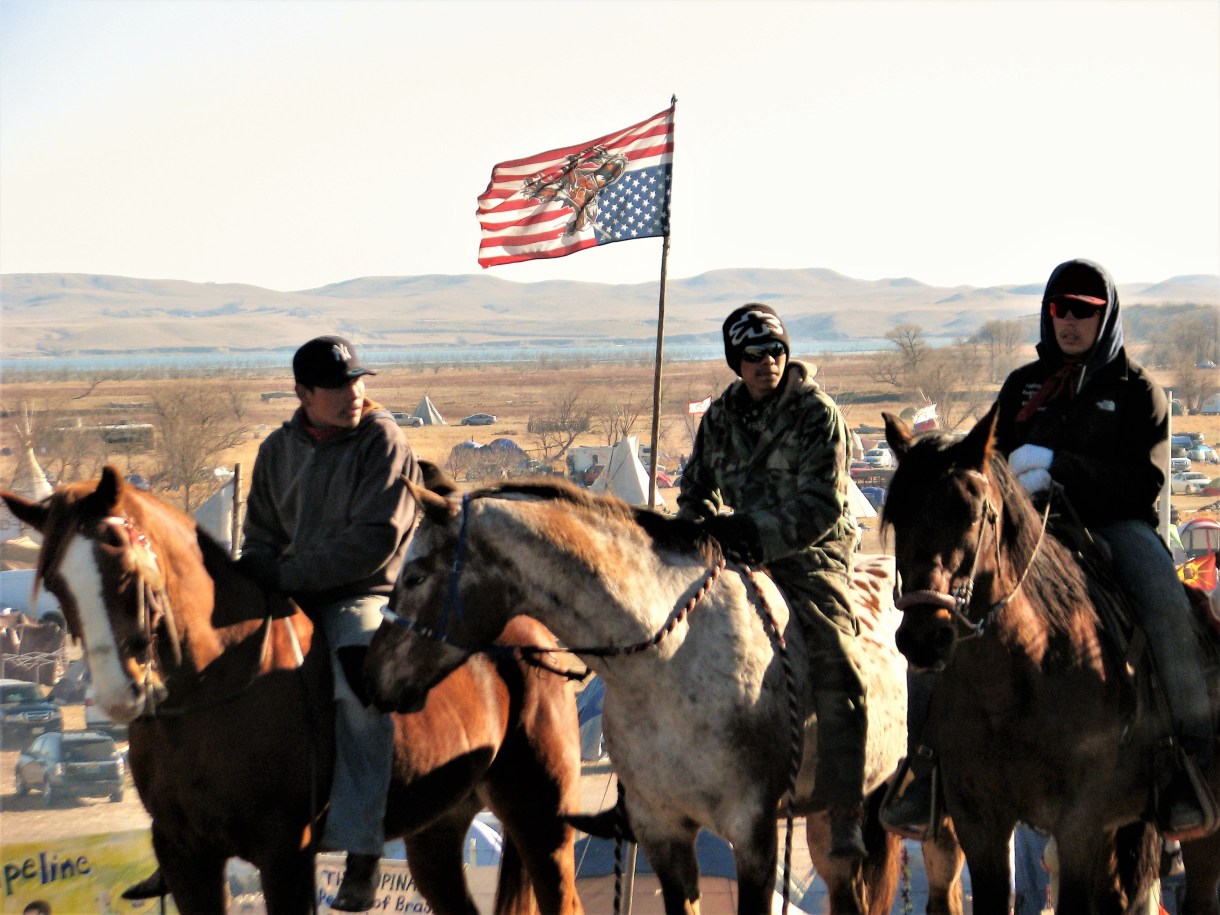 My second trip to Oceti Sakowin coincided with the ACE "denial" of the easement. I entered camp on this very day.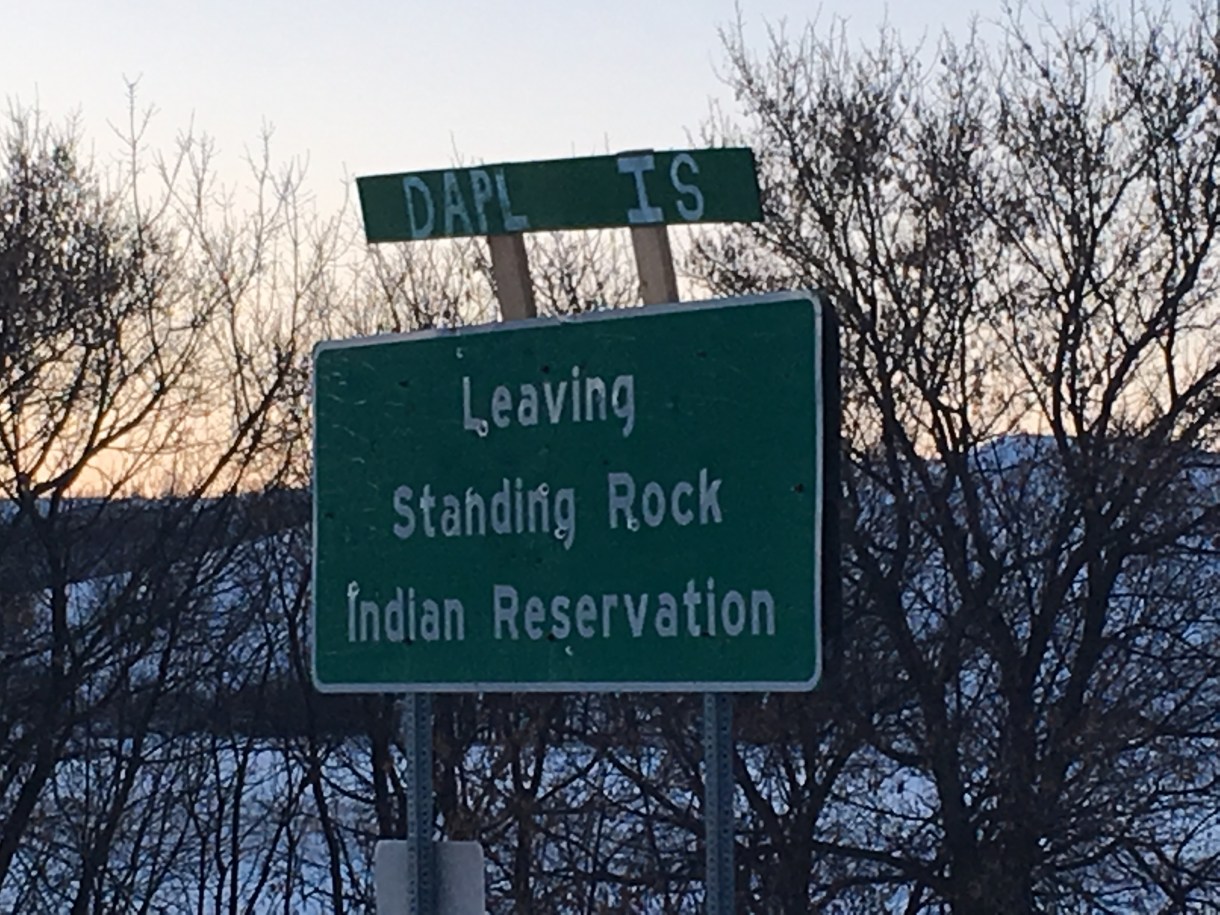 Due to the arrival of well over 2,000 veterans, such as Mark Wilting and his partner Gloria Two Babies, the line to enter and exit, camp was long.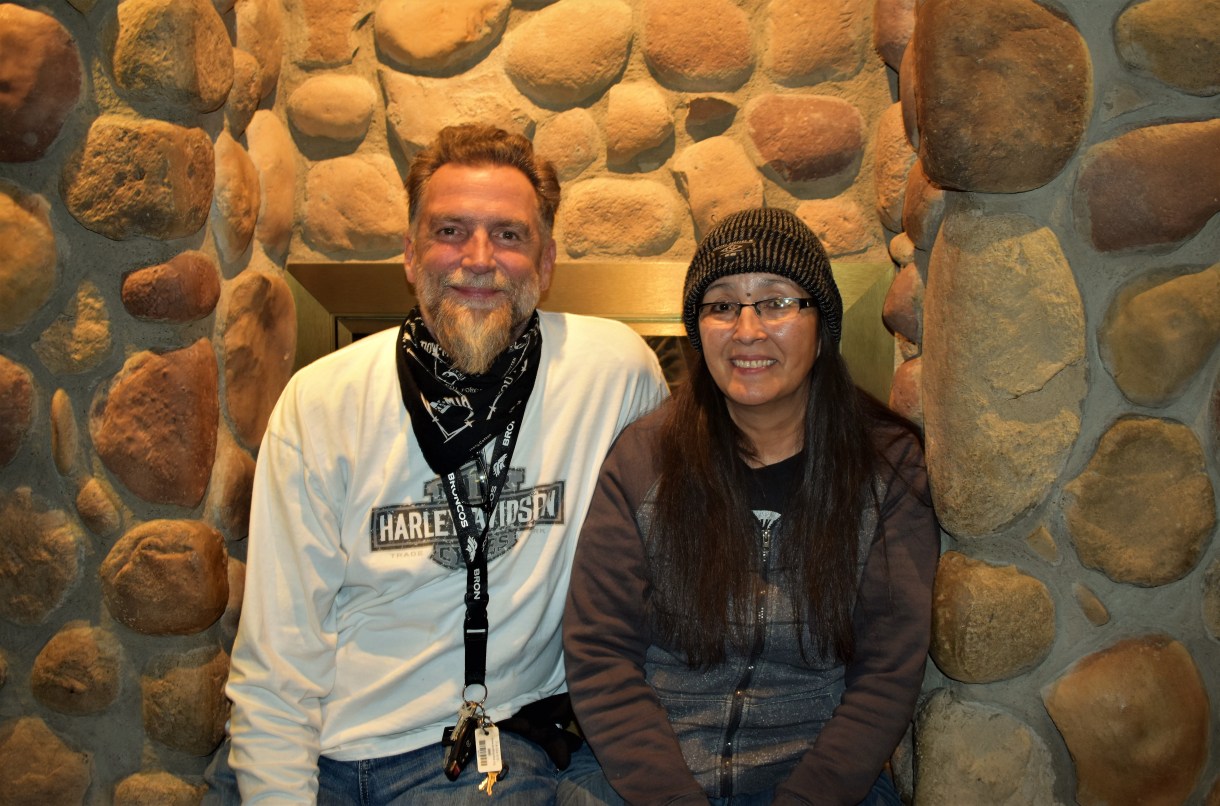 While waiting to enter camp, people were honking their horns and yelling "Mni Wiconi!" Fists were raised out of car windows and I even saw one person sitting on rolled down car window as they drove by. I never expected a traffic jam on the rez, but was thrilled to be in it.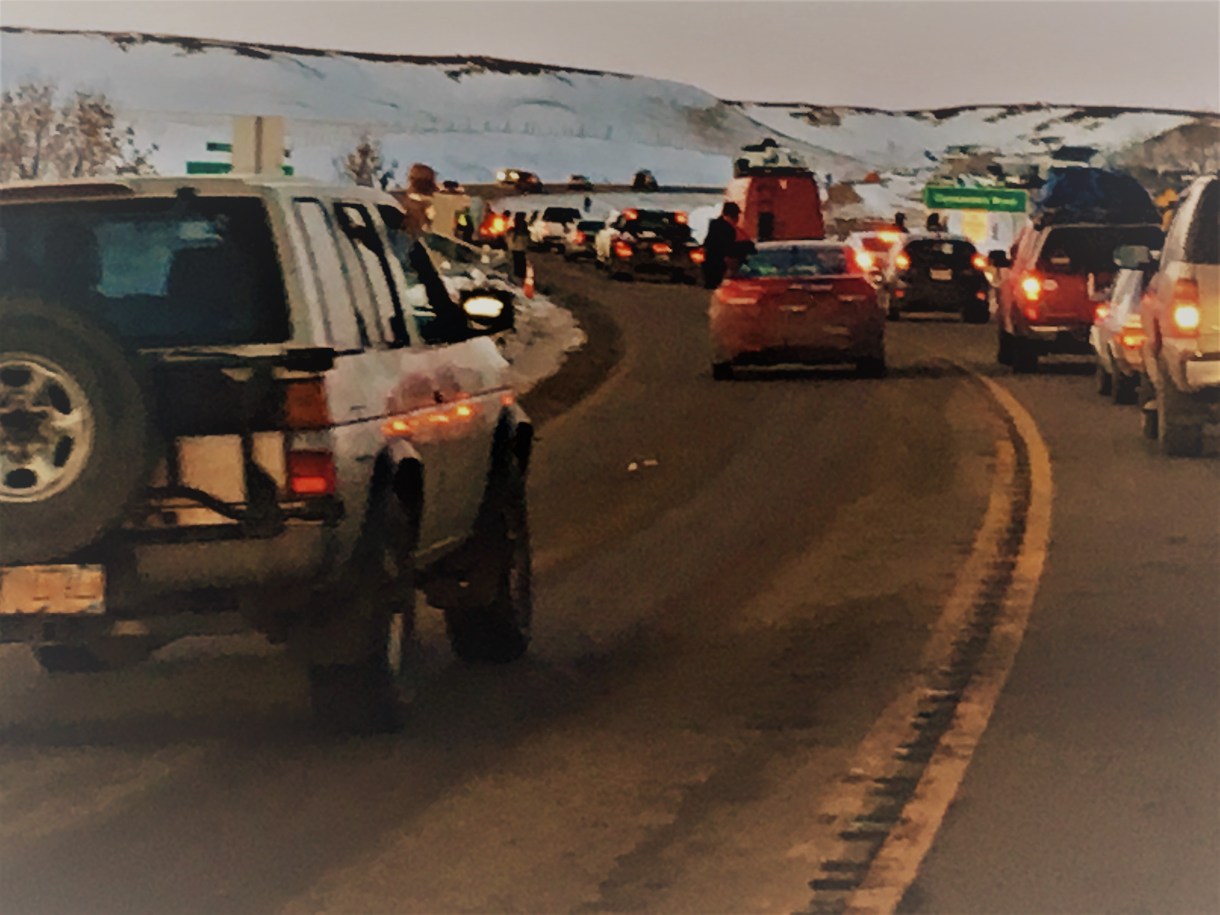 However, this "denial" was bittersweet. It was, to some, a stall tactic for the next administration to be the bad guy or a plan to reroute the pipeline further upstream which would still poison the water for all who live downstream, including the Standing Rock Sioux. Other issues remained ignored by the ACE statement: Sacred land had already been desecrated and Native People's lives forever changed. Nothing can ever erase the legacy of trauma this has left on our people.
As I drove in there were still helicopters flying over camp, just as they had 24/7 on my previous visit, and the DAPL stadium lights were still shining bright over the fortress protected drill pad just beyond Oceti Sakowin.
Rabbi Julia Vaughn, Indigenous lineage holder for the Hebraic People, was skeptical of the news. "I'm watching over these last few days and those spotlights up on the hill have more than doubled in the past few days. I was watching as we were celebrating this huge victory, then all through that day and all through that night, we were watching military convoys, and supply trucks, and personal carriers coming up on that DAPL hill. Why would they do that if they're gonna be halted?"
Stephanie Cassidy, Oglala Lakota and recent graduate of the London School of Economics and Political Science, was happy, but dubious of ACE's decision. "I was incredibly happy that it happened, but I don't think it's the end of the road. They mentioned a reroute… I don't believe a reroute is what should be in the cards. I also know that Energy Transfer Partners said that they won't stop drilling… I think it's great that this happened, but I don't think it necessarily changes all that much for us."
On December 5th a blizzard swept through North Dakota, trapping us where we were — camp, community centers, and the Prairie Knights casino.
After a couple of hours of heavy snow I was fooled, by a 20 minute window of beautiful, clear skies, into driving to the casino to write.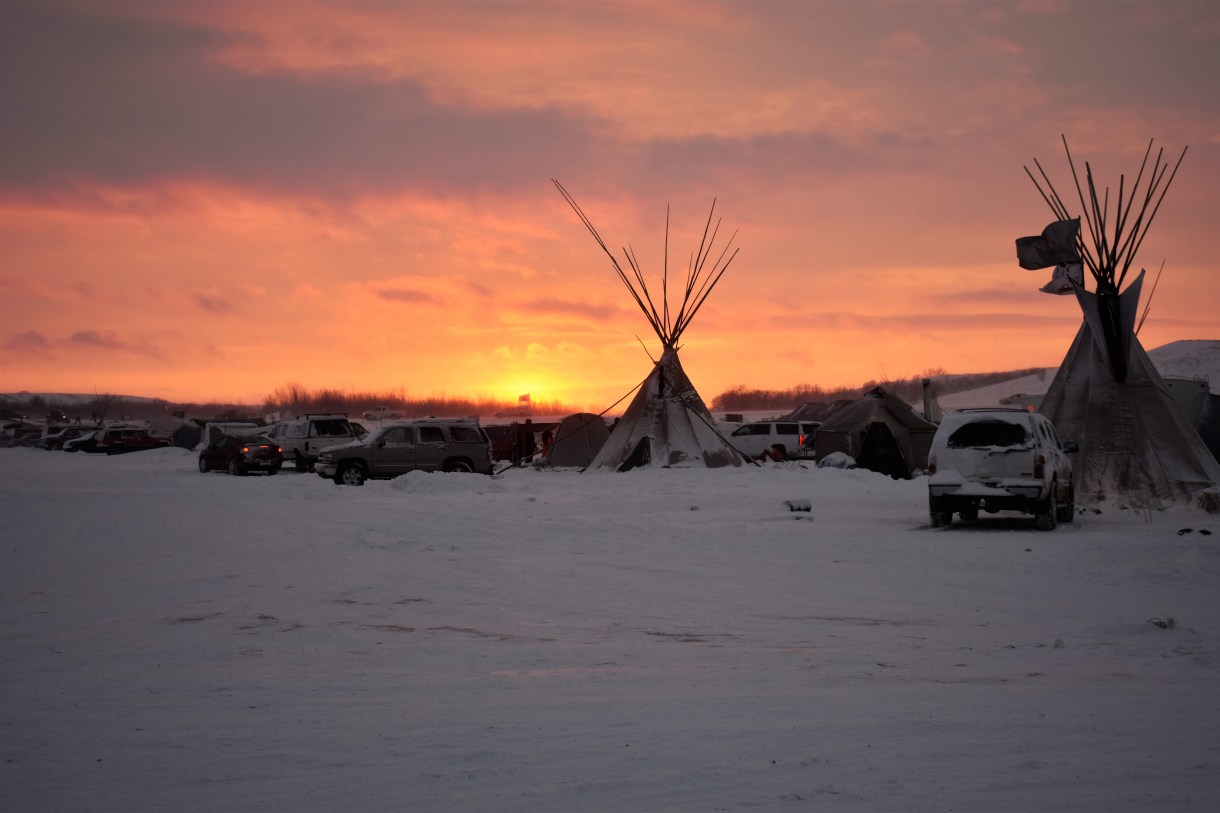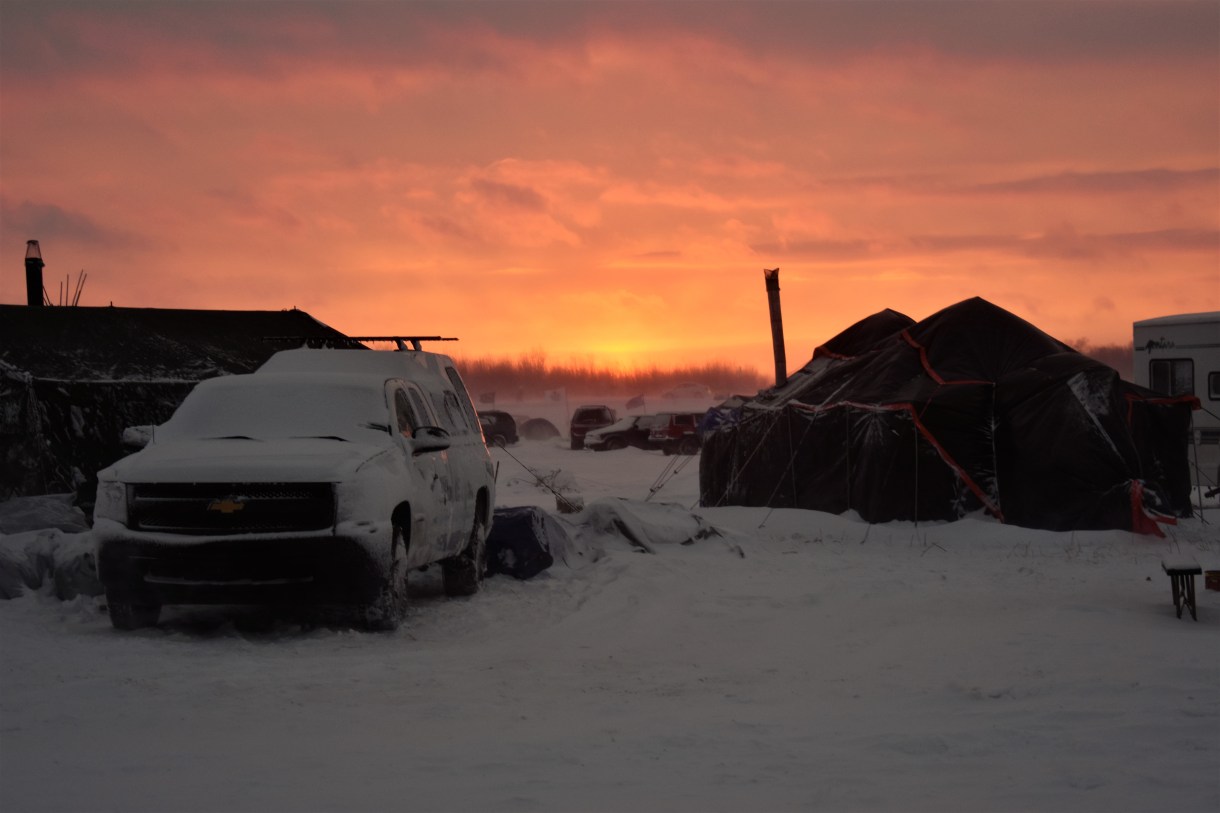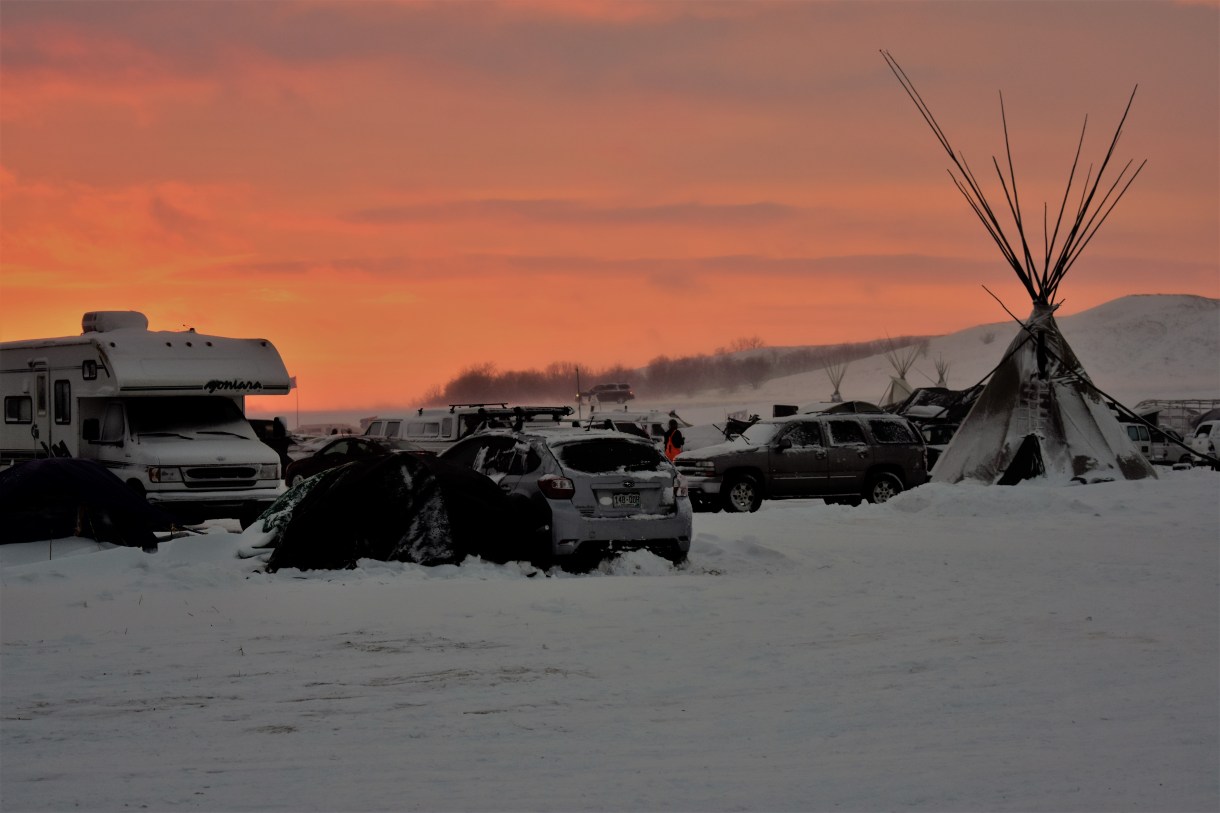 It wasn't until I was driving down Highway 1806 towards the casino that the blizzard kicked back up. I was on a two-lane highway with nowhere to pull off or turn around to return to camp. Both sides of 1806 were littered with vehicles that had slid off the road into the solidly frozen ditch. I now truly understand the meaning of "white out" and hope like hell I never have to drive through those conditions again.
All of us who rode out the storm at the casino banded together in a way that I can't imagine seeing in the outside world. Those that were fortunate enough to obtain hotel rooms opened them up to the rest of us to shower (there are no shower facilities at the camps), sleep, charge electronics, or just watch tv. The room I stayed in had three people sleeping in a king size bed and six on the floor.
The casino opened their concert pavilion so people would have a safe place to sleep. We had camp medics on hand to provide medical care as well.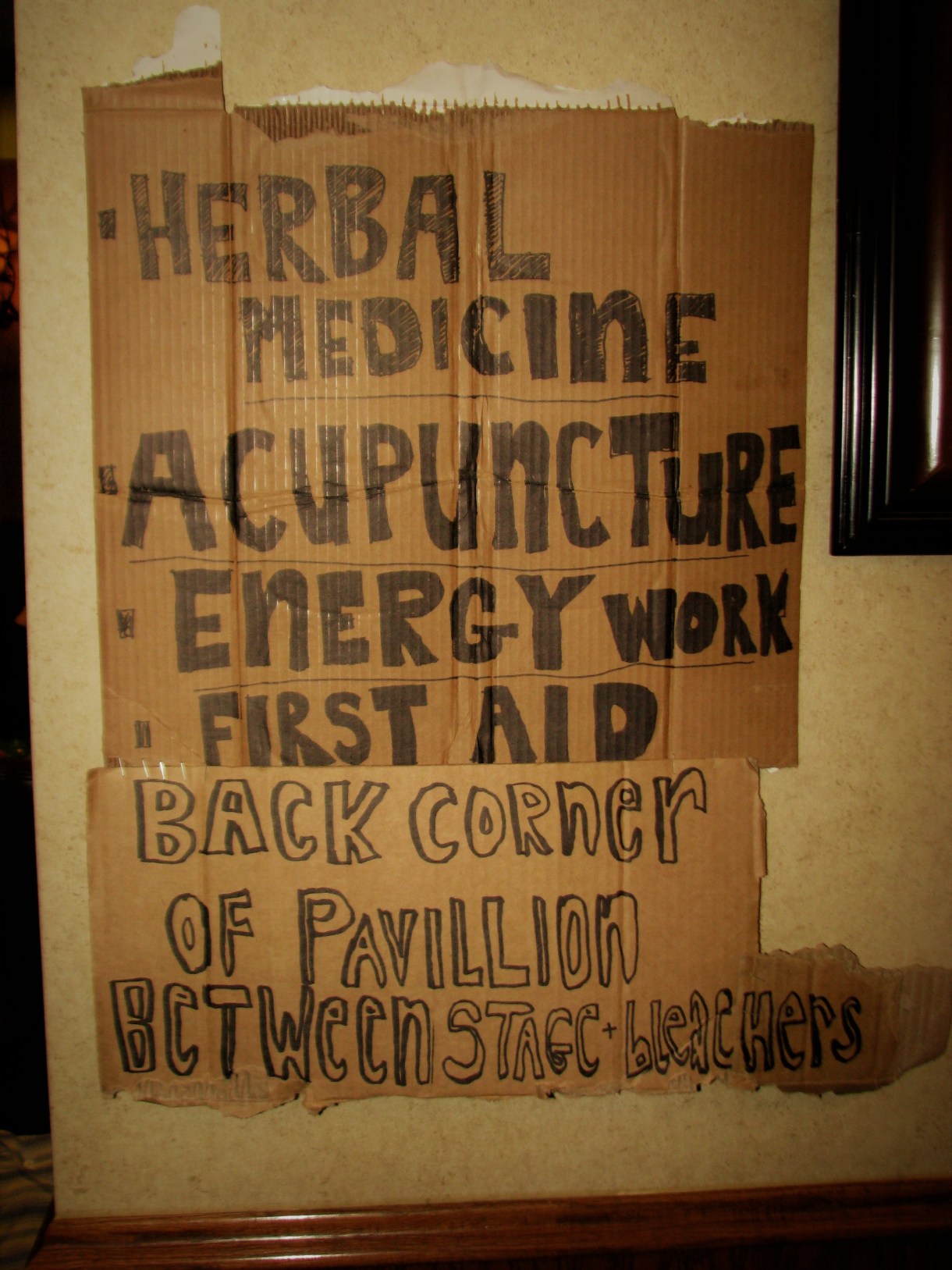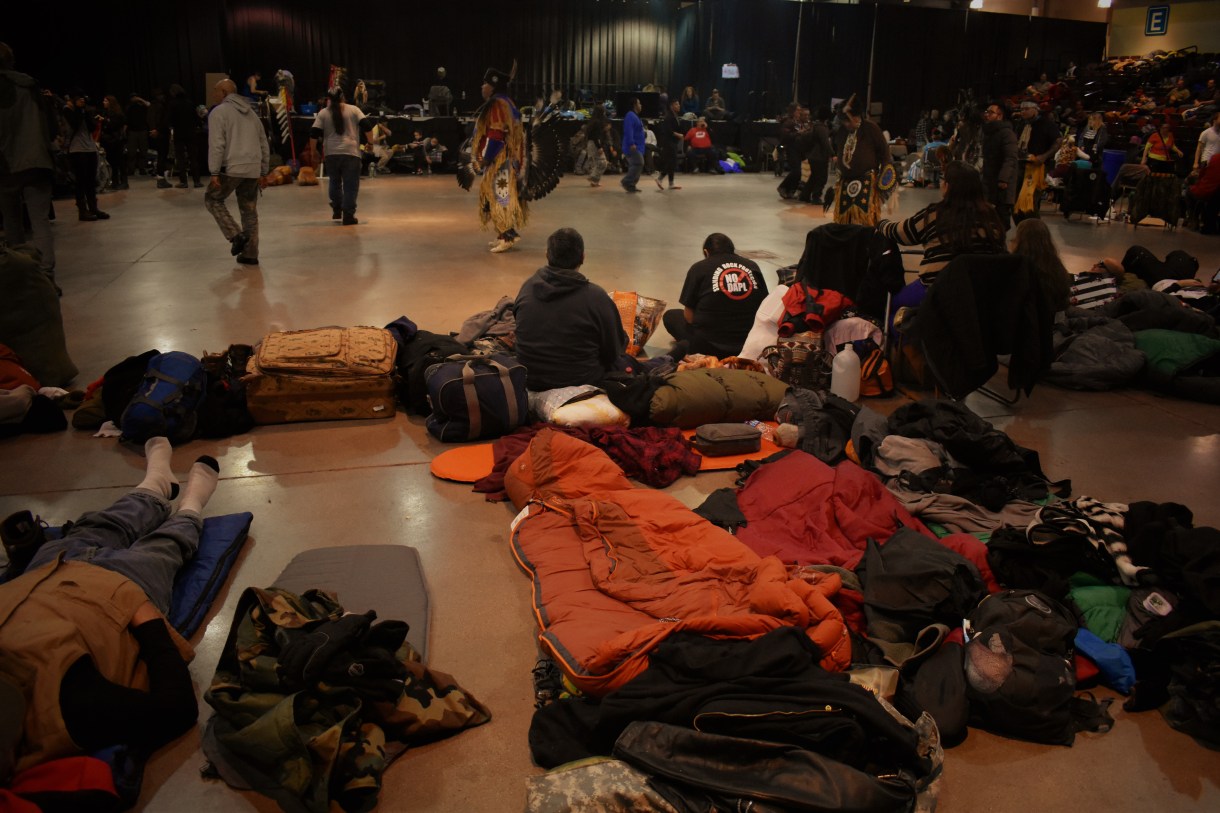 The hallways were full of people sharing stories, sleeping, and finding moments of solace where they could.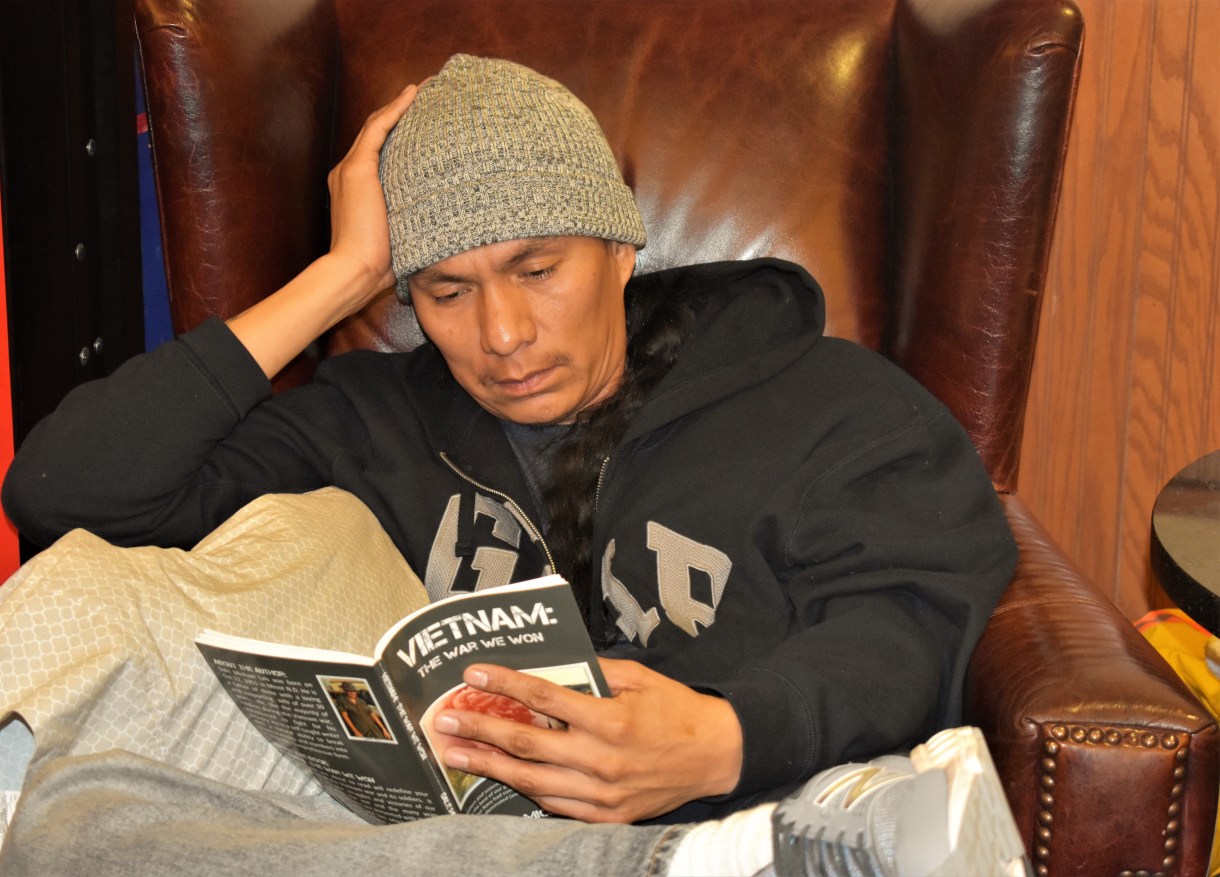 The line for the casino buffet was neverending, but once again Winona Kasto came to our rescue. She opened an emergency kitchen on site for elders, children, those with disabilities who were unable to stand in the line, and those who couldn't afford the buffet.
A powwow was held at the casino while we were snowed in, too. People in all states of dress, from contemporary clothing to their regalia, made their way to the floor. It was a much-needed boost for many of us.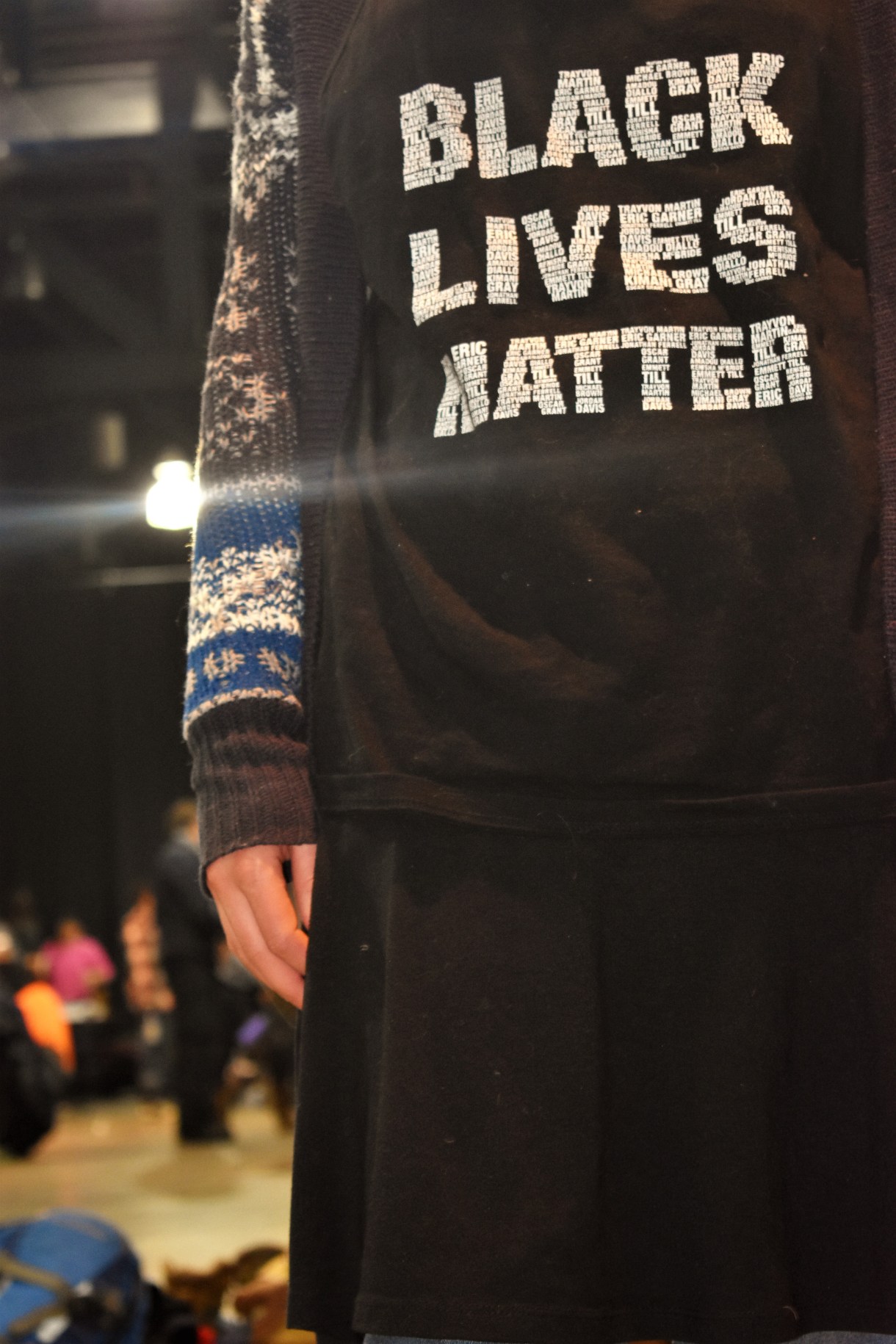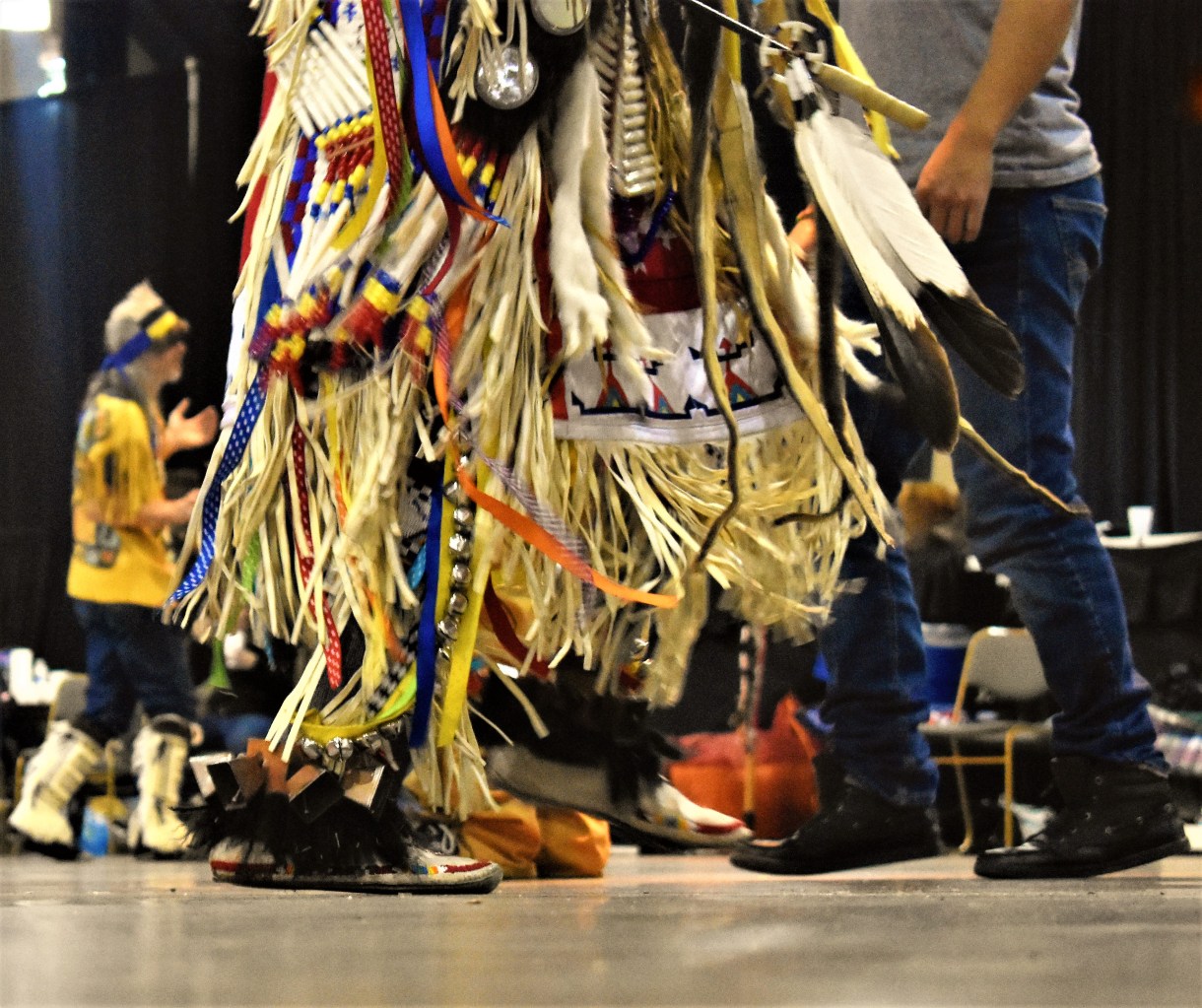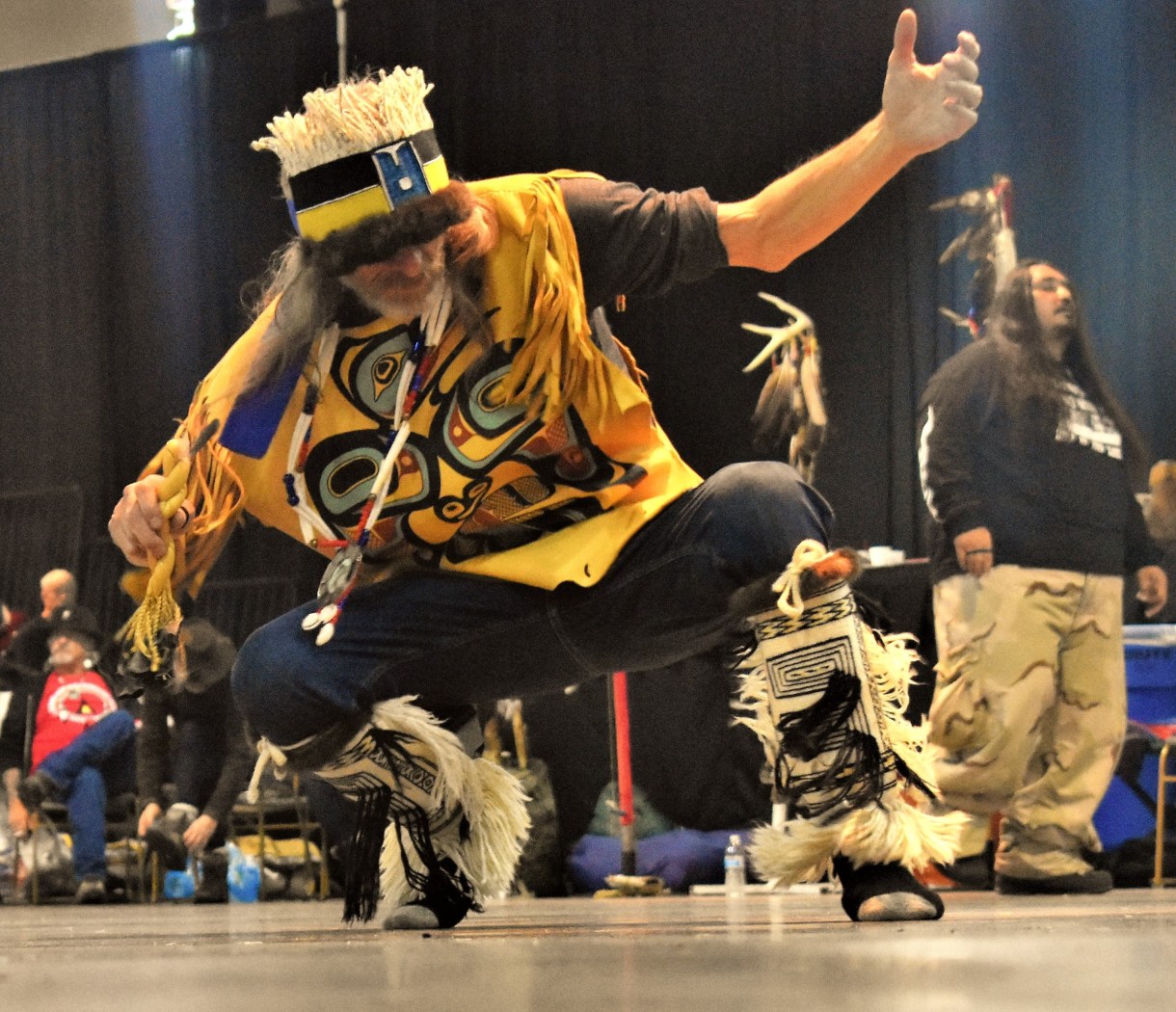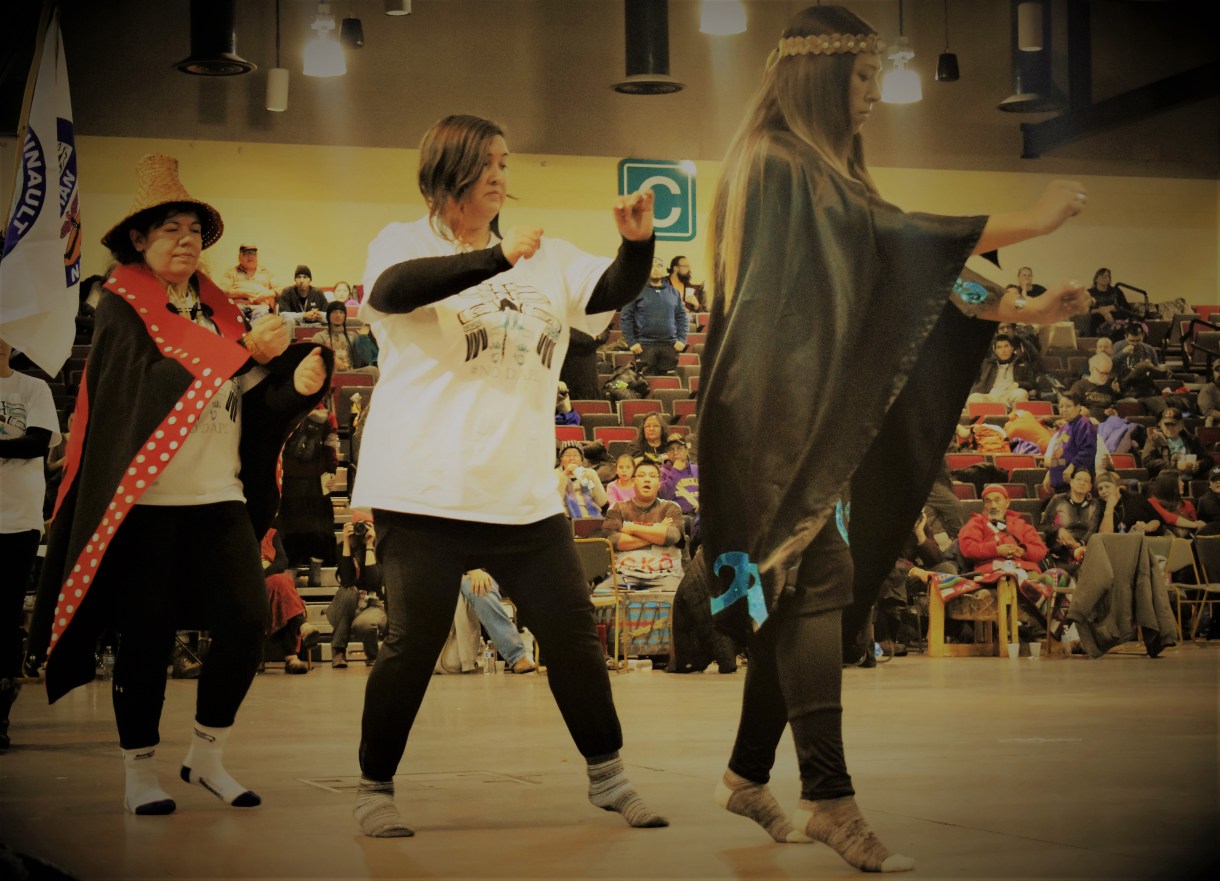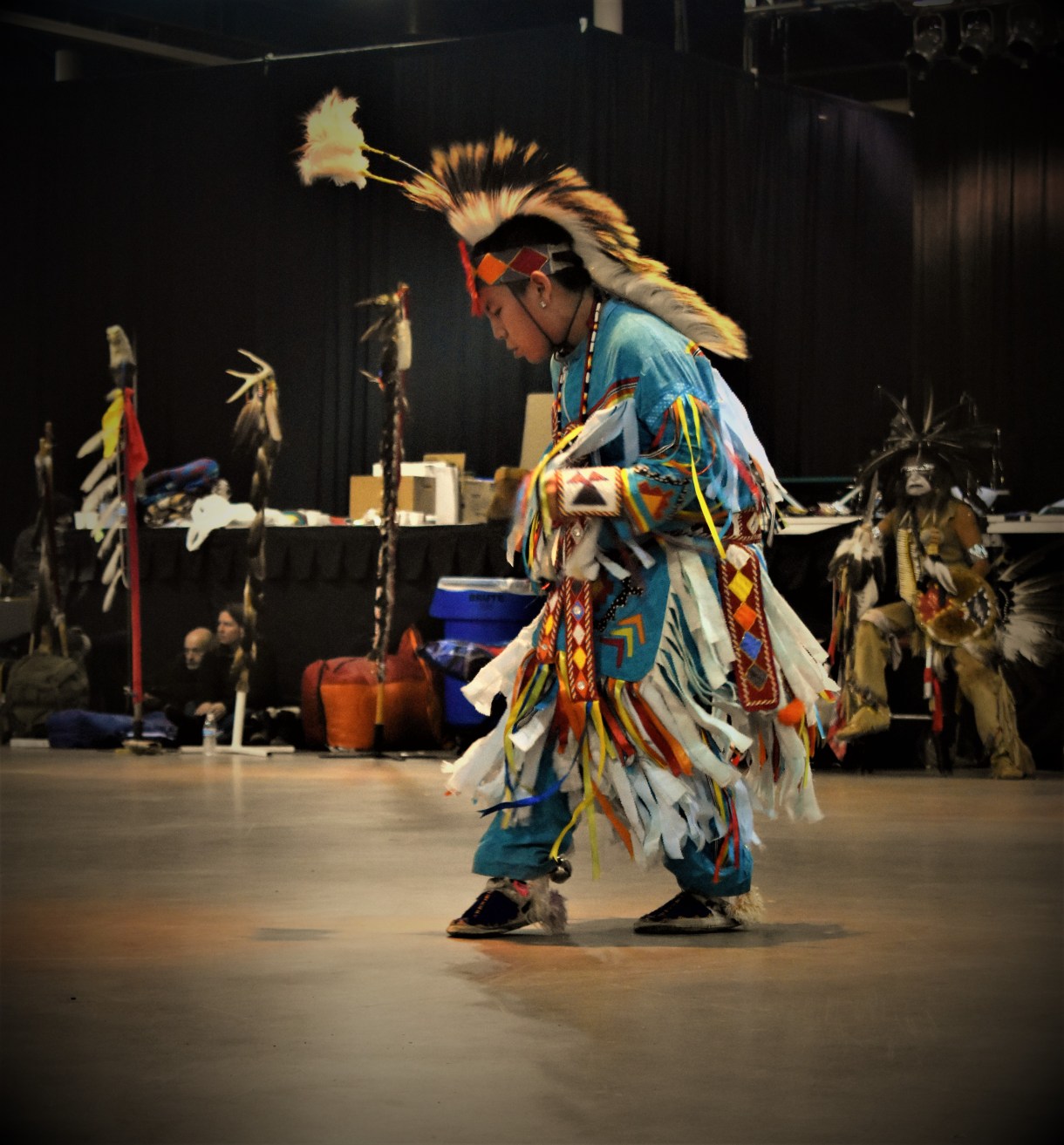 December 5th didn't just bring a blizzard our way, but also internal strife. Tribal Chairman Dave Archambault released a statement declaring that it was time for the Water Protectors to return home. This news was particularly difficult for me since Chief Baker, my Chief of the Cherokee Nation of Oklahoma, and the other Chiefs of the so called Five Civilized Tribes, had just released a statement of support for far right-wing OK Governor Mary Fallin for Secretary of Interior.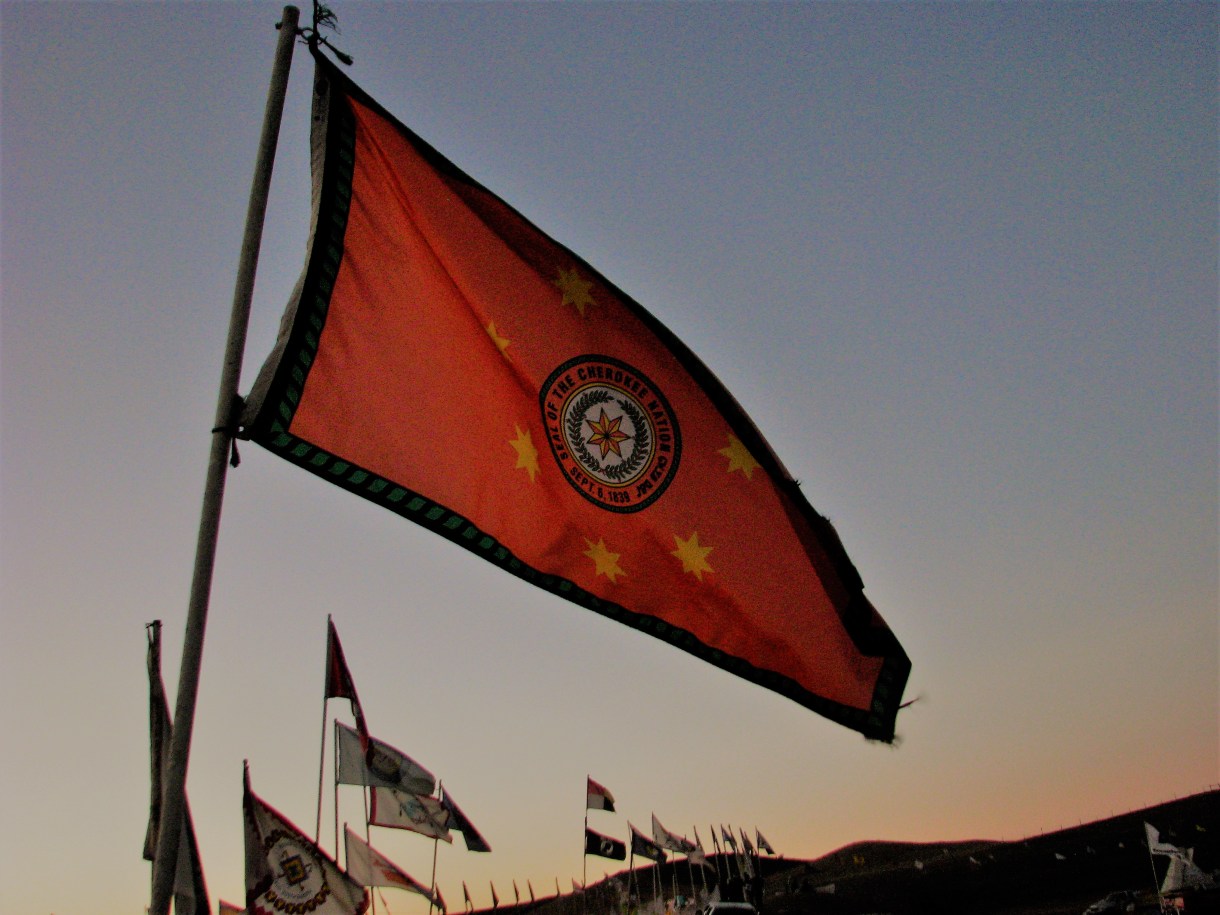 My concern with this statement, coupled with the ACE "denial," was that many of our new so called allies would abandon us in this and the many other battles we have. I heard several of the non-Native vets from Veterans Stand for Standing Rock boast that they had accomplished their mission and were moving on to "rescue" the people of Flint.
Joye Braun, Cheyenne River Sioux, remains at camp still and has been there from the beginning when there was only 12 people. When I asked her how she felt about being asked to leave, especially as a Lakota Woman with Disability, she made it clear that as long as her health could hold up she would stay. In regards to others, she had these words "Whatever they chose to do, they all left their imprint on that camp. They all left their spirit on that camp… They left the message of mni wiconi on the world."
It's this community strength that makes me proud to be Native. It's this show of solidarity that makes me worry less for our Water Protectors who have chosen to hold down the camps throughout the winter. As Pte San Hoksila (John Bigelow), Lakota, stated, "We have lived on this land for thousands and thousands of years… We have one or two tricks in our pockets." We Natives got this!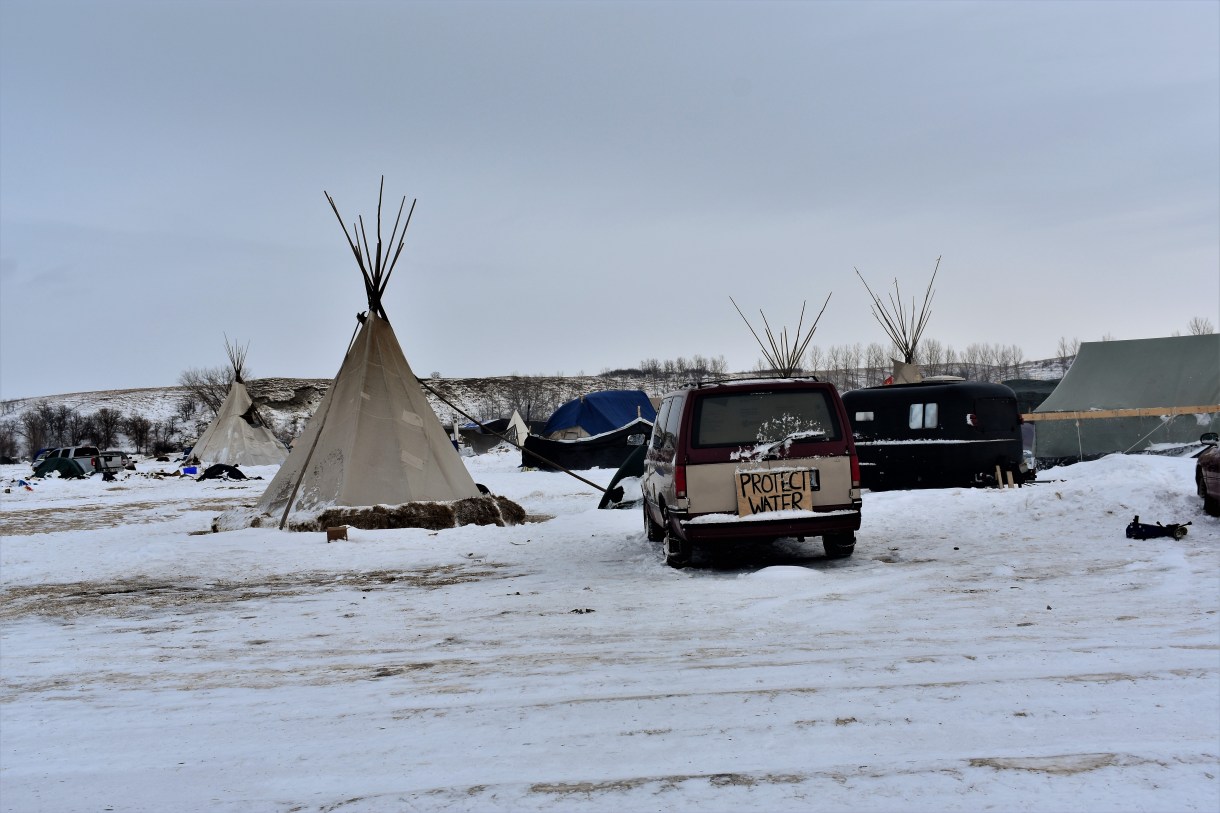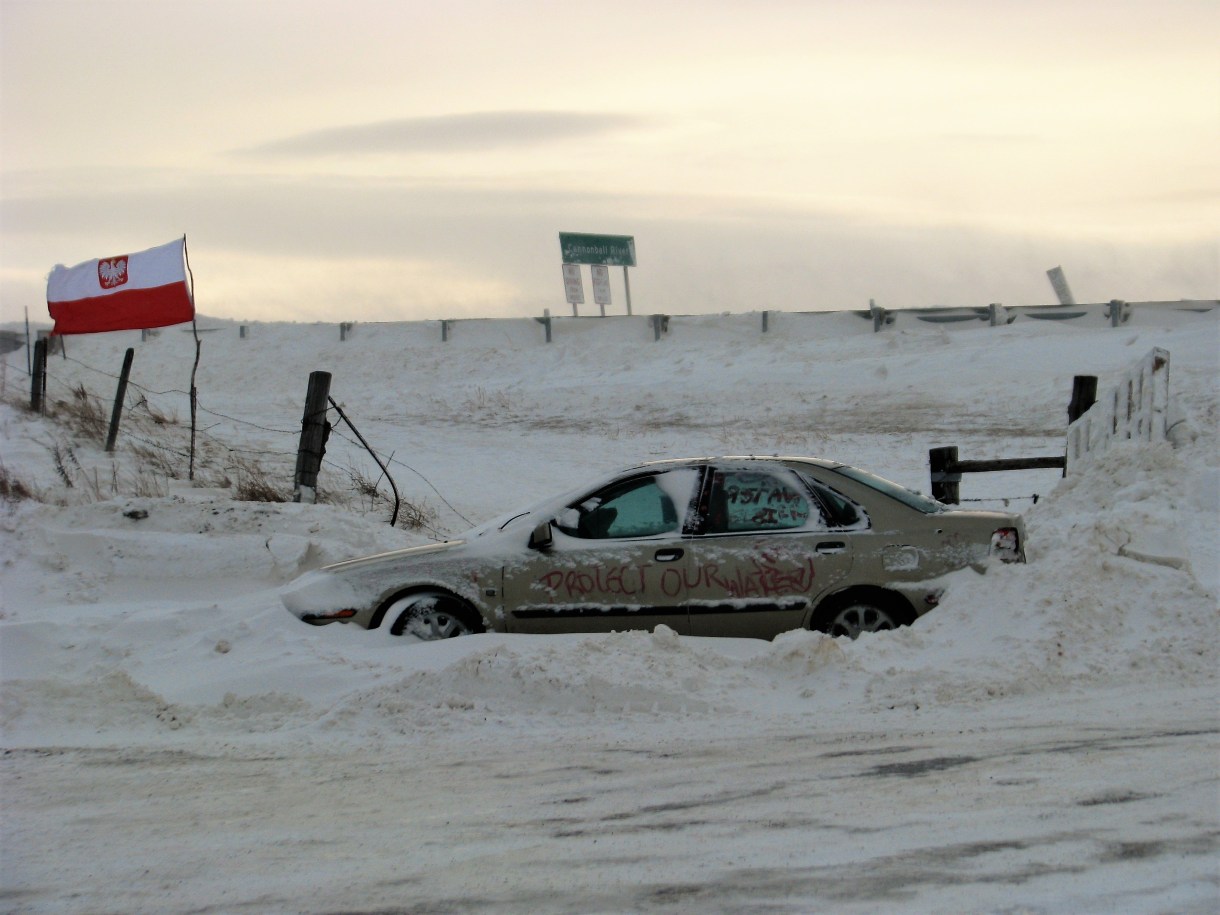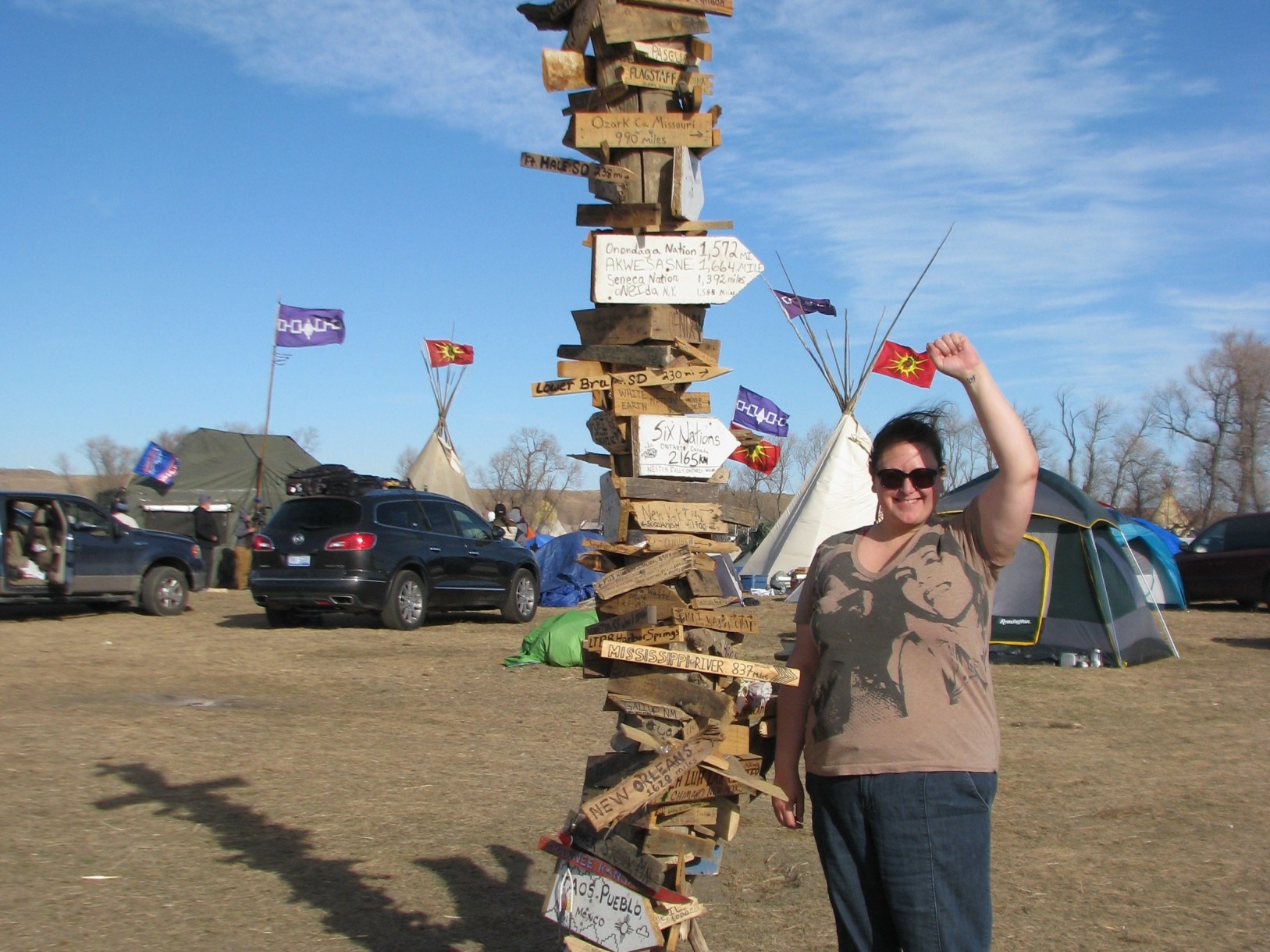 ---
Call to Action
Divest from the banks that are funding DAPL and resource extraction in favor of your local credit unions.
Take part in local #NoDAPL actions near you.
Show material solidarity with our Native Women who have been on the ground from the beginning. Sioux Z Dezbah (Vanessa) was blinded in one eye by law enforcement on November 20th-21st and Red Fawn is still being held without bail for false charges. For more information on our issues and how to be an ally, follow the National Indigenous Women's Resource Center.
If you have a legal background then PLEASE give your services to the Water Protectors Legal Collective. We have many people still going through the court system and they are in need of legal services. People are being denied public defenders and local lawyers who are supportive of this cause are at capacity. Those with legal training are in desperate need as is material solidarity.
Fight the resource extraction, environmental racism, and Native rights issues that are in your own backyard. I promise you'll find plenty.