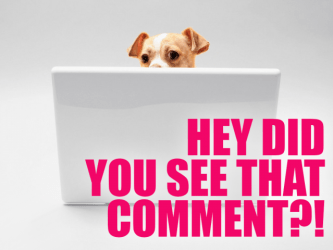 Hello Shorts Fans!
If you're into sexy times, this week on Autostraddle dot com was better than your birthday. Tovah and friends talked about sex and their wheelchairs. The new series by Sinclair Sexsmith: A View from the Top premiered this week. Everyone is very excited about it. So excited, in fact, that the comments were not unlike something one might hear during/immediately after a kinky kink session.
Are you the type of human who wants to watch the Puppy Bowl, when your person wants to watch the Super Bowl? Aisha has some ways to deal with loving a sports person.
The February Queer Horoscopes are out! I mean, they're always out, but you know what I'm saying.
Jasika Nicole told us everything we ever wanted to know about sewing machines AND everything we ever wanted to know about fabrics and patters. She just keeps on giving, that one.
Ali is on a quest to find out which gaming console you think is THE BEST. Why wasn't the GameCube an option, Ali? WHY?
A-Camp campy-ness continues with more recamps AND the opening of registration for A-Camp 7.0. Get on that wait list if you haven't already!
Also Rachel Maddow! And Comments!
---
On No Filter: Bette And Shane Celebrate Dana Being Miraculously Alive:
The Some People Award to emmapet: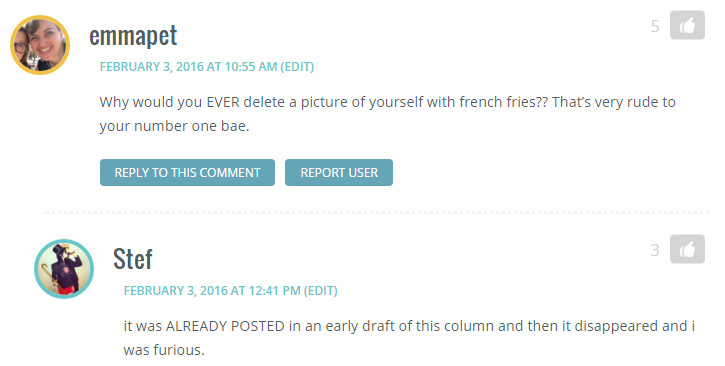 The Small Wonder Award to Isabel:
On View From The Top: I Started As A Bottom:
The Humble Beginnings Award to monae:

The Didn't Everyone? Award to Vinzzz27:

On Boob(s On Your) Tube: "Younger" Goes All In On Lesbian Love In Season Two:
The My Hero Award to Kristana: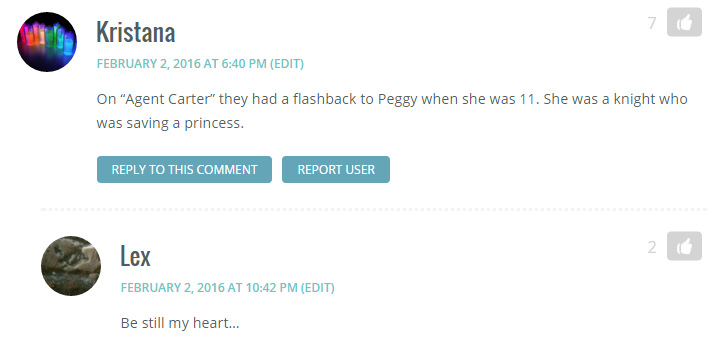 On 20 Feminist, Queer, Body-Positive and Otherwise Radical Coloring Books:
The AS Merch Idea Award to Jenn:
On Introducing Camp Autostraddle 7.0:
The Doe-eyed Baby Dyke at Camp Award to Mel:
The Truth Award to Mavi:

The You Do You Award to queer girl:

On You Need Help: You Don't Agree With Your Best Friend's Advice:
The Serious Award to butwhy:

---
See a clever, hilarious or thought provoking comment around this website-ship? Email it to me at: bren [at] autostraddle [dot] com!