This post was sponsored by the Pleasure Chest.
Say you want to buy someone a sex toy. Where do you even start? Whether you want to get a partner a sex toy they've never tried before, a timeless classic, or something a little extra, we've got suggestions.
---
This Just In
Want to get your activity partner(s) something they've never tried before? These toys are bright, shiny and new.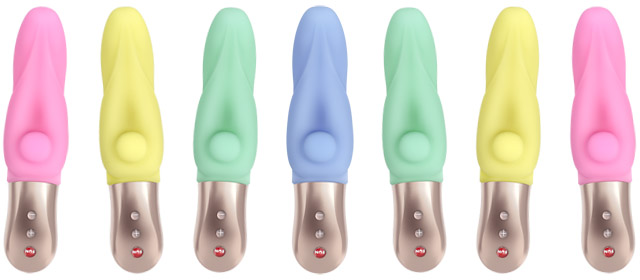 How do you make a penetrative vibrator without a phallic shape? Fun Factory might have the answer with the Cayona, a pastel-candy-colored vibrator with "a floral shape" if you think flowers look like a clit and labia. (In case it's not clear: I. am. into. it.) Good for external play or internal (though not anal) penetration, the Cayona has a super bendy tapered tip that's shaped to hit a g-spot, and six vibrations speeds and patterns with Fun Factory's classic rumble. It's also rechargeable and waterproof, and has a travel lock for avoiding those awkward conversations with the TSA on the way home from the holidays.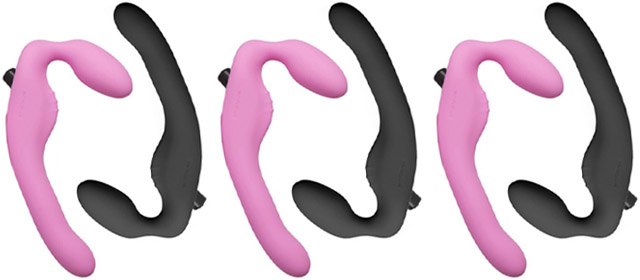 Want to use a strap-on without, y'know, strapping on? The Union is a sculpted double-ended dildo with shape memory, a supple silicone exterior, and a USB-rechargeable bullet vibe in the base. One end has a short, thick bulb, while the other is thinner, longer, and features a g-spot-friendly curve. Copper wire inside the toy means you can bend it to do your bidding so it can be as g- or p-spotty (or not) as either partner wants; it also means the dildo stays in place better during sex. The black- or rose-colored silicone body is still soft to the touch and works with any water-based lube (and, as long as you remember to take the vibrator out first, it's totally sterilizable). Even though the Union doesn't need a harness, it's compatible with them. The Union is so new it's still on it's way! If you just can't wait, check out the Fun Factory Share or the Tantus Realdoe.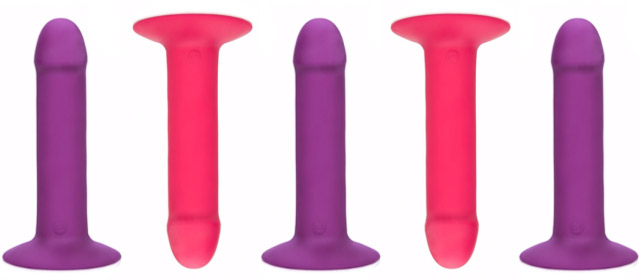 The Luxe Vibrating Dildo vibrates harder the deeper it goes, thanks to two pressure-sensitive sensors just below the head and in the shaft for an intense, responsive experience. The outsides are satiny silicone, the insides are USB rechargeable, and the suction-cup base is compatible with most harnesses (and, since the whole thing is waterproof, with the shower).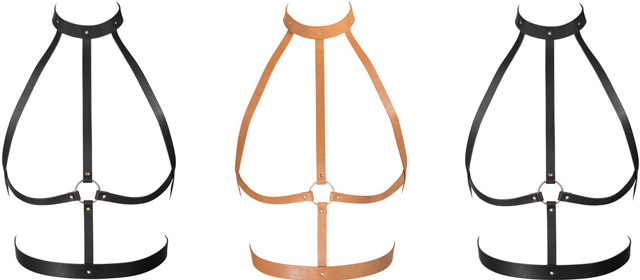 Looking for a stylish yet functional lightweight chest harness? Bijoux's Maze H Harness is vegan leather; adjustable across the chest, back and neck; and combines notes of BDSM (it's a harness) with fashion (it's a pretty harness). For a chest harness less likely to accentuate a chest, try the X Harness. Both fit US sizes 2 to 10. You can also pair either with Maze's ankle cuffs or tassel collar.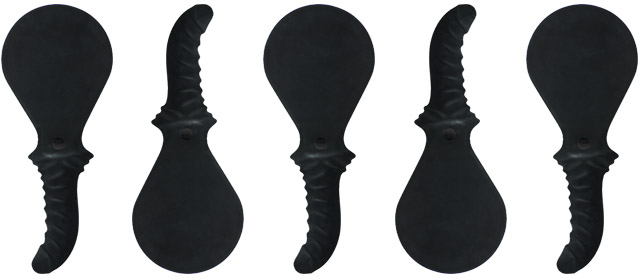 The Bück Dich (German for "bend over") paddle is a paddle and dildo in one. It has a plastimorph core, to make sure it holds its shape during impact play, and is 100% medical-grade silicone, so it's stingy and you can use it for penetration (or spanking genitals) and sterilize the whole thing afterwards. The handle is modelled after Fun Factory's Stronic Drei, a ridged and curved dildo that can hit a g- or p-spot and is easy to grip even when covered in lube.
If you want to help someone build a toybox, The Intent is a great place to start. The Ina 2 is a rabbit-style vibrator with a motor in both the shaft (rumblier) and the clit-stimulating finger (buzzier) that can run separately or together. The Siri 2 is a pebble-style external vibrator that can vibrate to ambient noise or music (as well as on seven other vibration patterns), last for up to two hours, and is more rumbly than buzzy. Both are made of silicone and ABS plastic, waterproof and rechargeable. The set also includes some of Lelo's water-based lube, which is glycerin- and paraben-free, contains aloe vera, and is safe to use with silicone toys, so you can play right away.
The Awaken Your Senses Kit includes everything you need to start playing with sensation. The satin love mask and silky entangle ties are a quick way to dive into sensory deprivation (and honestly masks are weirdly effective, who knew?). The melting mini massage candle, pleasure feathers and disposable pinwheel are a way to explore smooth, light, and sharp sensation.
---
Essentials
Things everyone should own.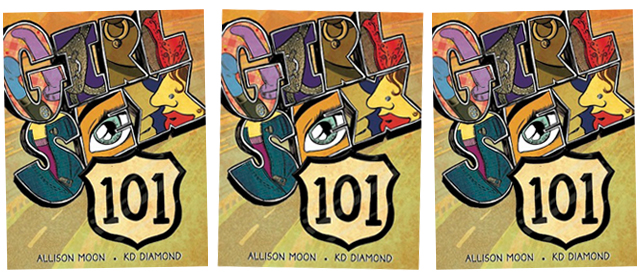 Girl Sex 101 by Allison Moon and K.D. Diamond is a definitive guide to anything you might need to know about getting down with other girls. It covers the mechanics, as well as ways to think about sex for yourself and communicate about it with others, along with a cute smutty road-trip story and lots of illustrations. It's trans- and genderqueer inclusive, depicts lots of different bodies and is incredibly sex positive. (Still not sold? Check out these nine life-changing tips from Girl Sex 101.)
Nothing says "I love you," "I'm into you," "I'm secretly into you," "I genuinely want you to be happy," or "I was worried you'd open this in front of your family and we'd have to pretend you have back problems" like the Magic Wand Rechargeable. One of the most powerful vibrators out there, it has four speeds, four patterns, and a surprising battery life — and once it dies you can plug it in and keep going. If you want intense, powerful, rumbly vibration, without being stuck to an outlet, the Magic Wand Rechargeable is essential.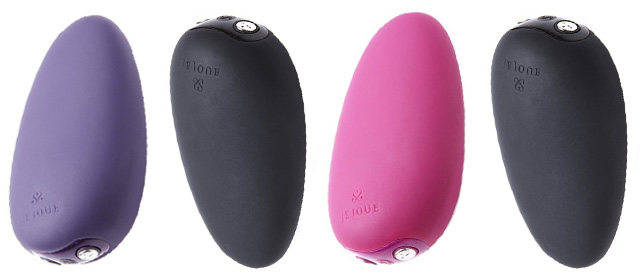 The Mimi Soft is a small external pebble vibrator with a soft, flexible, matte silicone exterior. The soft tip is great for intense targeted sensation, while the flat sides cover larger areas. It's rumbly, cute and minimal, and easy to hold in your hand, slip in between bodies, or use with a harness. It's also rechargeable, waterproof, and has five speeds and seven patterns.
The Spareparts Tomboi (and it's femmier counterpart, the Sasha) is a comfy underwear-style strap-on harness made with breathable, fast-drying fabric that still gives great control. It fits most dildos, includes two pouches for bullet vibes, and makes great back-up underwear when you've really forgotten to do laundry.
With a squishy saddle base that fits against the wearer and trademark VixSkin dual-density silicone that's soft and skin-like to the touch with a firm core for serious sex, the Mustang Royale is a new strap-on essential. It's mid-sized and compatible with most harnesses, works for pack and play as long as you get a little shameless, and just really, really fun.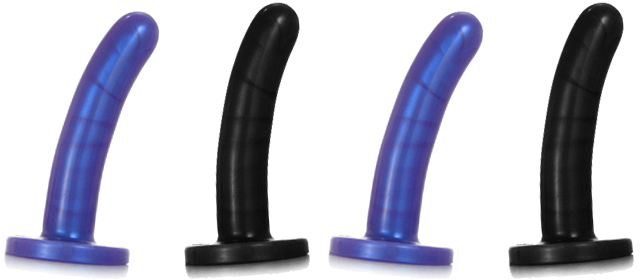 Looking for something a little less realistic? The Tantus Silk comes in black or purple; small, medium or large; and is smooth, gently curved silicone with a harness-combatible base. It's non-representative, straightforward, and sleek.
Lube is a forever essential of which you can never have too much. Sliquid Sea is a pH-balanced, glycerin-free, paraben-free, water-based lube with seaweed extract to stimulate the body's natural lubrication. It's also infused with carageenan, which has been shown to reduce HPV transmission (though you should still practice all your usual safer sex measures). It doesn't get sticky or tacky as it dries, is safe to use with silicone toys and is totally recyclable.
---
Extras
Like a stocking stuffer except instead of putting it in a stocking I can't think of a not-terrible way to finish this sentence.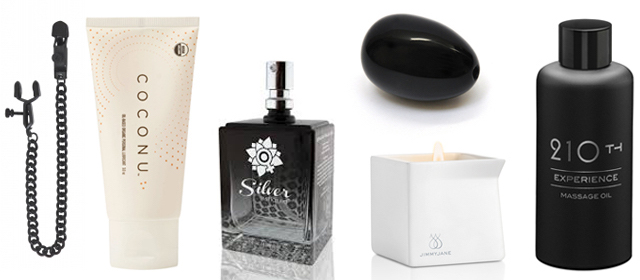 Chakrub Obsidian Egg — This elegant black obsidian egg is a powerful protective and grounding crystal and a light- to medium-weight kegel exerciser.
Coconu Organic Oil-Based Lubricant — A natural oil-based lube in a minimal squeeze bottle. (Just don't use with safer sex barriers.)
Sliquid Silver Studio Collection — This premium hypoallergenic silicone lube comes in a glass bottle.
JimmyJane Afterglow Massage Candle — In cocoa-fig, bourbon, cucumber water, dark vanilla or pink lotus, these plant-oil-based massage candles are perfect for getting fancy.
210th Massage Oil — This silicone-based floral-scented massage oil is long-lasting and not tested on animals.
Blackline Nipple Clamps — These adjustable rubber-lined clamps, with a connecting chain for extra weight, can go from light to tight.
Bondage Tape — This PVC tape sticks only to itself, not to skin or hair, and is great for easy bondage.
SaveSave