Coloring books are, like, so hot right now. You can zone out while doodling on anything — owls! bridges! ocean stuff! fairies! — so why not choose something close to your heart, like a coloring book that shares your values on feminism, activism, or more? There's a long history of overlap between social critique of one sort or another and coloring — like the subversive coloring books of the 1960s, or the 1989 Cunt Coloring Book which made sex education more accessible. Whether you're looking for something rad to color while you try not to stress out over Person of Interest or whether you'd like to gift something to a young person, you'll likely find something on this list that will fit the bill.
---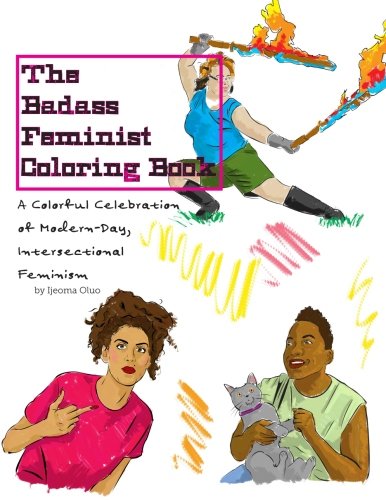 I own this one! It's amazing and has Autostraddle writer Whitney Pow in it! There's also a teen-friendly version specifically for the badass intersectional feminist teen in your life.
---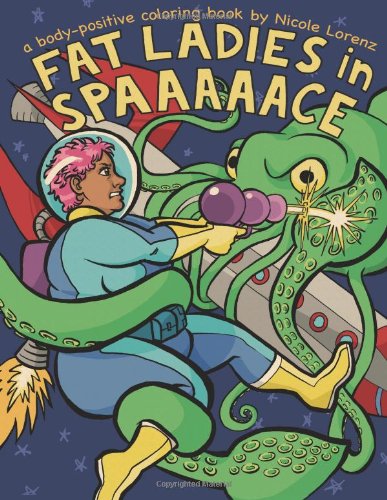 Well isn't this just the greatest thing? A diverse range of fat ladies IN SPACE. In space!
---
"An activity book for adults that highlights memorable victories and collective moments in lesbian, gay, bisexual, transgender, queer, questioning, and pansexual culture. Each unique page, made up of inked and framed line drawings with beautiful typography, is reminiscent of a handsomely designed, vintage children's alphabet book and aims to bring greater understanding of gender fluidity, gender diversity, and sexual orientation." WELL HOT DAMN.
---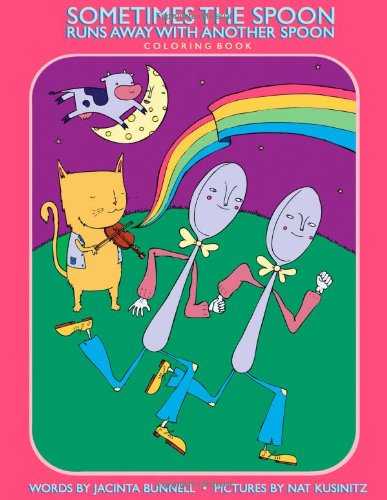 This coloring book remixes classic fairy tales in ways based on anecdotes from real life kids, and "celebrates those who do not fit into disempowering gender categorizations, from sensitive boys to tough girls."
---
Color in all the figures here, and then mix and match the flaps to combine them into dozens more!
---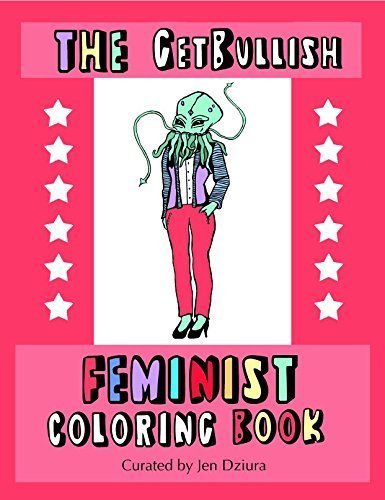 "Feminist, fabulous, body-positive and patriarchy smashing, try out the coloring craze with the Get Bullish coloring book… 25 pages of productivity-inspiring bullish designs (plus the occasional maze and word search)."
---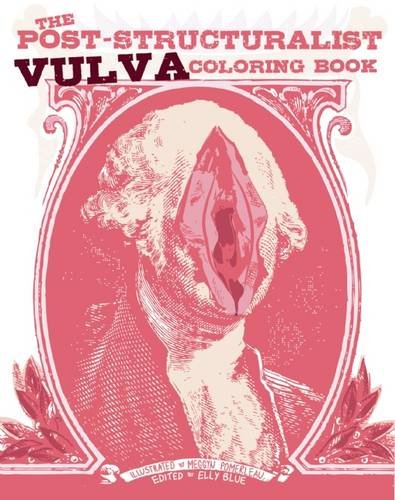 "The Post-Structuralist Vulva Coloring Book demystifies gender and pleasantly confuses your assumptions as you are drawn into its mesmerizing bricolage of patterns, folds, and whorls… Quotations from post-structuralist philosophers accompany the art, and can be colored and even edited into new constructs and timely critiques of the patriarchy."
---
45 illustrations — 45! — including Coretta Scott King, Maya Angelou, Hattie McDaniel, Toni Morrison, Ella Fitzgerald, Leontyne Price, and Shirley Chisholm.
---
Sometimes they are. I don't know what to tell you. You might as well color about it.
---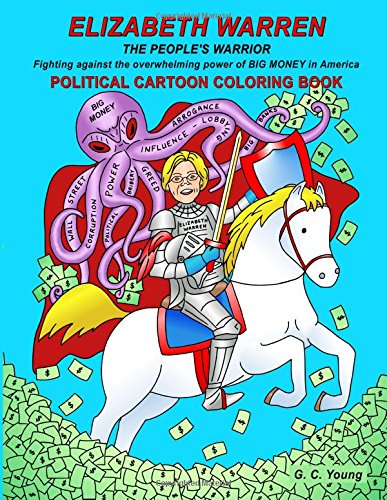 I'm not sure what to tell you about this one except that there are about 25 times as many Donald Trump themed coloring books. I can't explain that but if you have feelings about Elizabeth Warren that would benefit from you coloring about them, then I guess you know what you should get.
---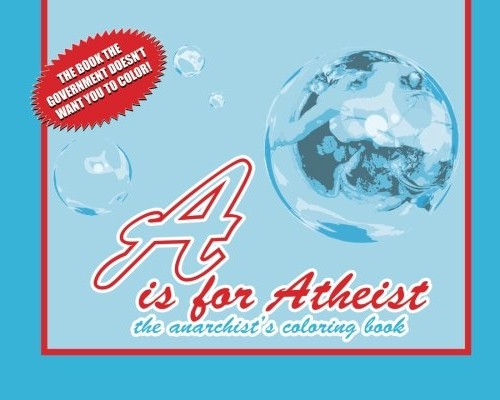 Is this coloring the rad kind of anarchist like the people who run the no-questions-asked soup kitchen or the kind of anarchist who corners you at a party to tell you how anarchist they are? I don't know because I haven't been able to see the inside of this book but I'm trying to be optimistic.
---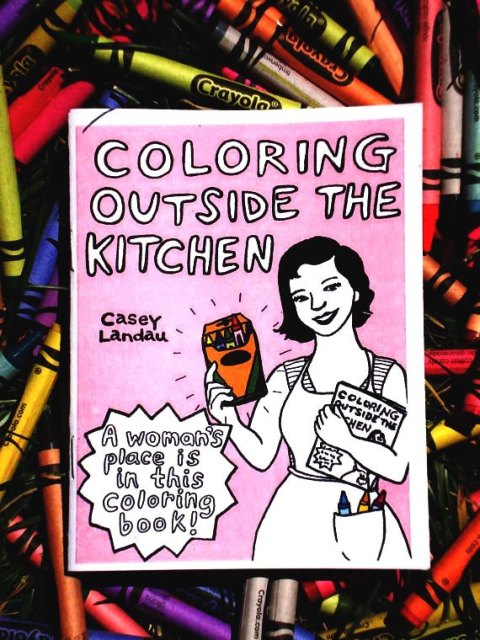 Hand-drawn by a children's librarian and photocopier-produced, just like your favorite zine! Learn about important figures in women's history while you color, including Josephine Baker, Nellie Bly, Rachel Carson, Soong Ching-Ling, Hillary Clinton, Claudette Colvin, Marie Curie, Sor Juana, Indira Gandhi, Emma Goldman, Sheikh Hasina, Billie Holiday, Mae Jemison, "Mother" Jones, Frida Kahlo, Billie Jean King, Tina Modotti, Annie Oakley, Michelle Obama, Georgia O'Keeffe, Yoko Ono, Betty Shabazz, and Madame C.J. Walker.
---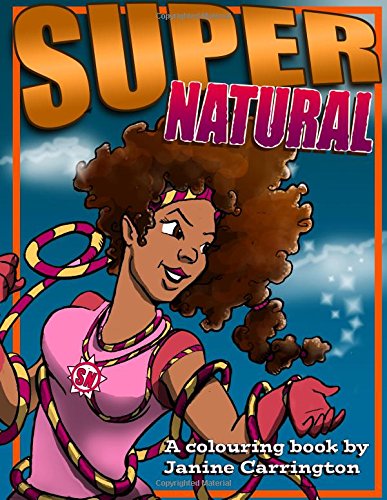 14 different superheroes/superheroines, all with gorgeous natural hair, for your coloring delight.
---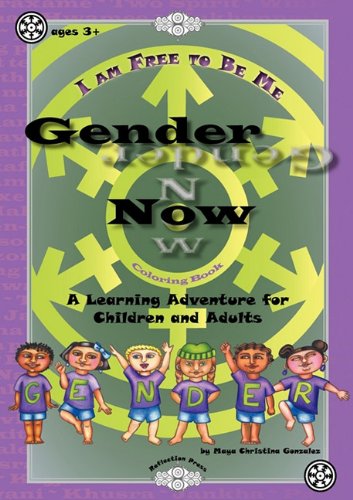 "The kids of the gender team are ready to show you the way, are you ready to color, learn, and play? Inside you'll find stories, pictures, games and more to encourage and remind you that you are free to be! Gender is something relevant to all of us because we all express gender… Gender Now is meant to provide reflection and support unity by showing multiple genders standing together. It is a specific opportunity to create balance and awareness by including gender expressions that are under-represented in our current culture."
---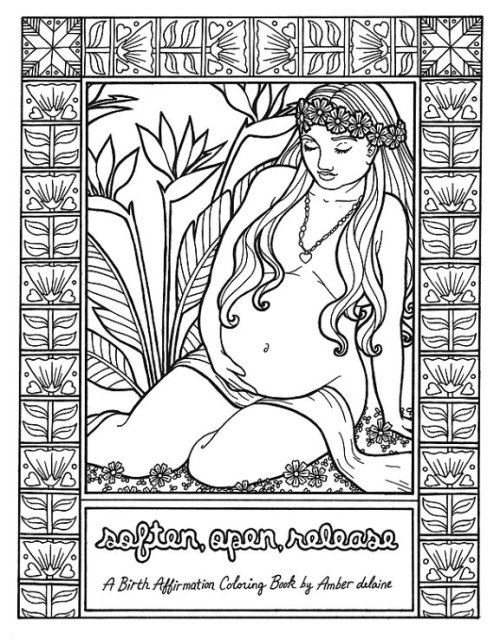 Meant to be colored by pregnant people as a meditative and affirming process to prepare for giving birth!
---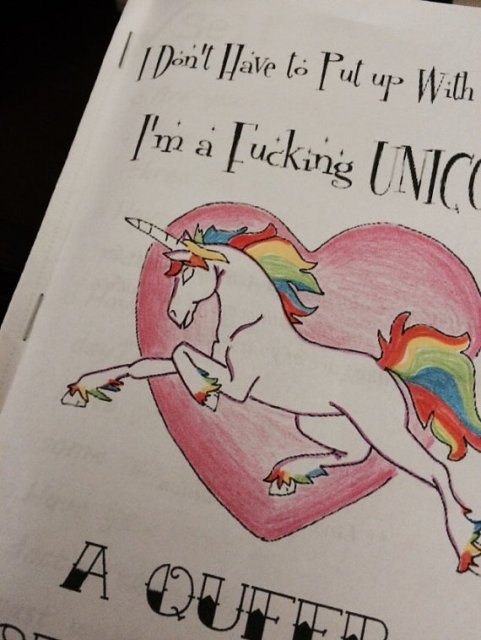 Pretty self-explanatory. You're a fucking unicorn, and you'd probably like to color your own queer self-care book.
---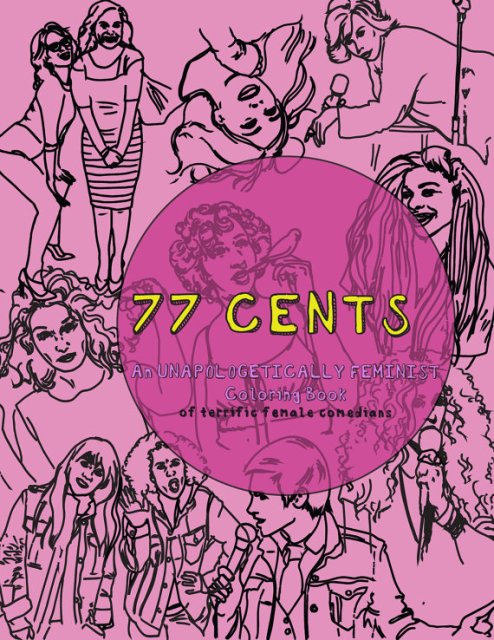 A coloring book that features 20 female comedians, including Aparna Nancherla (who Brittani interviewed for her column Comedy Crush!) and your fave Tig Notaro. It does not appear to feature Brittani Nichols unfortunately but maybe there will be an update later on.
---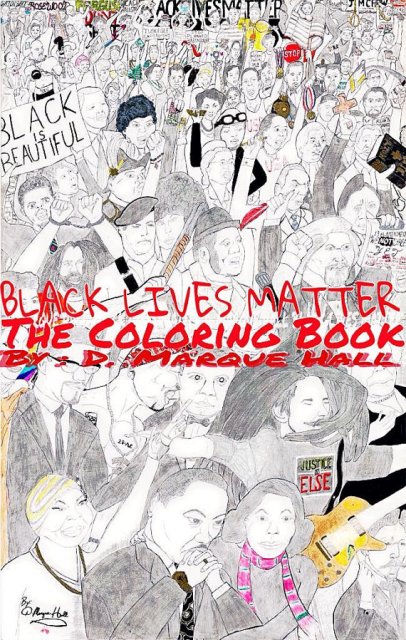 Illustrated depictions of Black leaders like Ida B. Wells, Assata Shakur, el Hajj Malik el Shabazz, Madam CJ Walker and more, as well as Black victims of police brutality like Trayvon Martin, Freddie Gray, Malissa Williams, Timothy Russell, Tanisha Anderson, Tamir Rice, Ezell Ford, Sean Bell, Eric Garner, Oscar Grant, Mike Brown and Sandra Bland.
---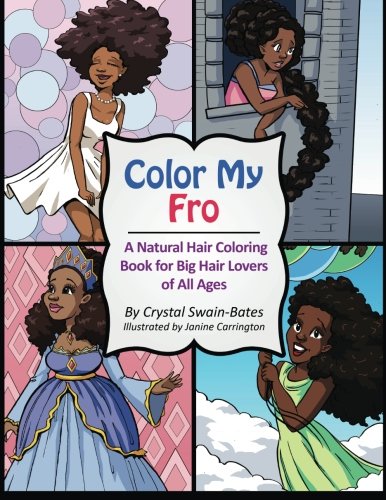 UM are you ready for "31 big-haired fairies, mermaids, warriors, models, cheerleaders, and fierce divas grace the pages of this coloring book celebrating the beauty of black women and natural hair?" YES I thought you might be.
---
Love awesome seapunk mermaids but are tired of seeing them all depicted as thin? The coloring book of Big-Bellied Merbabes is here for you.