Hey-o! Last night my wife beat me in Boggle 54-27. BUT in one round I got points for finding "breast.wp_postsSo I think we know who the real winner is here.
You know who else are winners… our dads and your dads, all of whom were celebrated for their dad-ness on Sunday.
Erin was on fire this week with haikus AND inappropriate songs from days gone by.
Someone did a remake of Mother, May I Sleep With Danger and the only reason I can fathom someone doing that is so that Stef and Erin could recap it. It's like Mystery Science Theater 3000 only with better haircuts and less robots.
Plus SO MANY Orange is the New Black recaps.
Also this amazing chart! And Comments!
---
On Summer Merch Is Here: Scissoring Muscle Tanks, Tomboy Femme Crop Tops, & SO MANY Enamel Pins!:
The Michael's Award to dPhotog & Alaina:
On Playlist: Queer Summer Suburban Ennui:
The Poetry Slam Award to Michou & queer girl: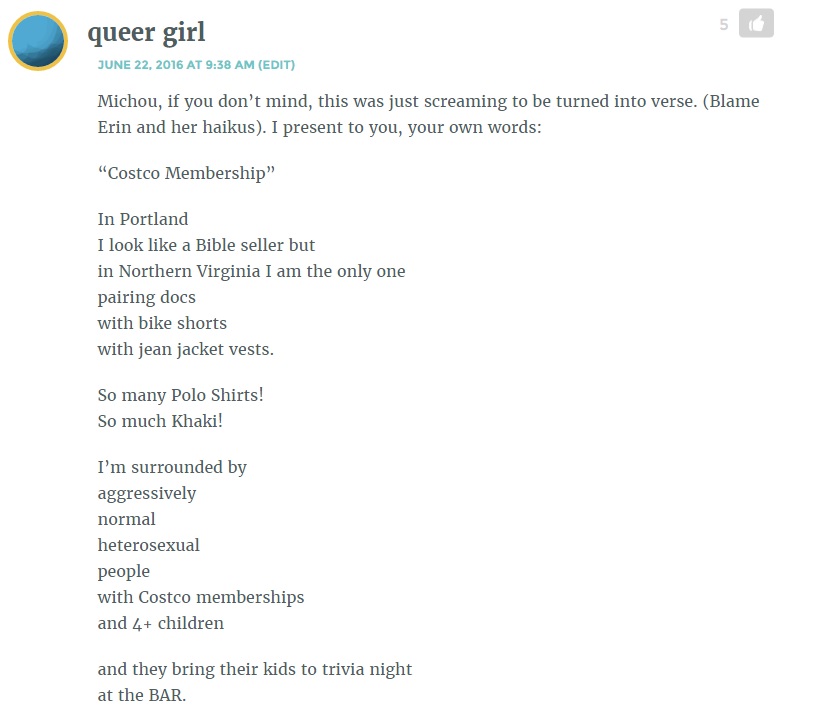 On Boob(s On Your) Tube: The Mother of Dragons is Probably Totally Bisexual:
The Why Should Winter Have All The Fun Award to Stacy:
On Sunday Funday is Going to Gay Prom with Barack Obama, Laverne Cox, and Dolly Parton:
The Most Adorable Award to Amanda's cousin:

On 6 Songs That Prove Baby Boomers Needed "Parental Advisorywp_postsLabels Themselves:
The Relativity Award to queer girl & S Casey:
On "Mother May I Sleep With Danger?wp_postsIs The Best Movie I Have Ever Seen:
The Eat Pray Loath Award to Michelle and Stef: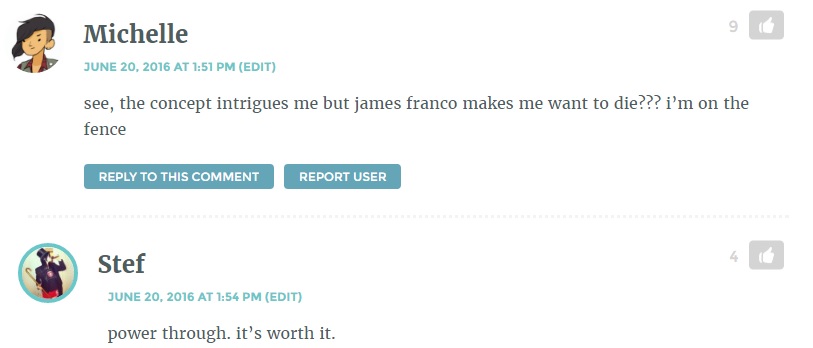 On So You Want to Fuck an Able-Bodied Person:
The Meet Cute Award to em & Joanna:
---
See a clever, hilarious or thought provoking comment around this website-ship? Email it to me at: bren [at] autostraddle [dot] com!