If you live on the East Coast of the United States of America then it's probably really cold. Honestly, I suggest that you read a book or an essay or something. But if you're too drunk to do that, then good news! That box in the corner is chock-full of winter entertainment for you and yours to feast on all winter long, even if you live on the West Coast, like I do.
 Winter 2012 Television Guide
+
Smash (NBC) – NEW
Mondays at 10pm, starts Feb 6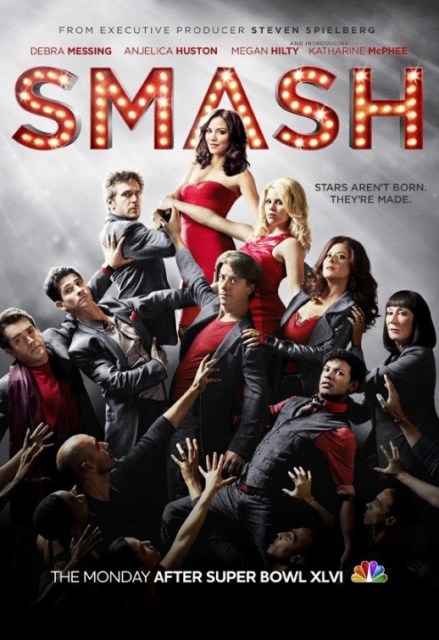 Smash is, without a doubt, the most hotly anticipated show of the winter season. Everyone will be tempted to compare it to Glee, because there's music in it, but when Steven Spielberg pitched this show to Robert Greenblatt in 2009 (Greenblatt was president of Showtime at the time), he cited The West Wing and Upstairs, Downstairs as primary inspirations for the "romantic-dramedy musical soap opera."
Greenblatt is at NBC now, and so is Smash. The show's context is the creation, casting and production of a new Broadway Musical about Marilyn Monroe and stars include Debra Messing and Katherine McPhee. You'll find serious Broadway muscle behind-the-scenes of the show about a show, such as playwright Theresa Rebeck, director Michael Mayer, and songwriters Marc Shaiman and Scott Wittman.
My Special Hollywood Connection Actress Friend read the pilot of Smash last year and said "the pilot script is one of the best I've ever read."  NBC has a lot riding on this — the pilot alone cost $7.5 million dollars to produce.
+
The Lying Game (ABC Family) – Season One
Mondays at 9pm, starts Jan 2nd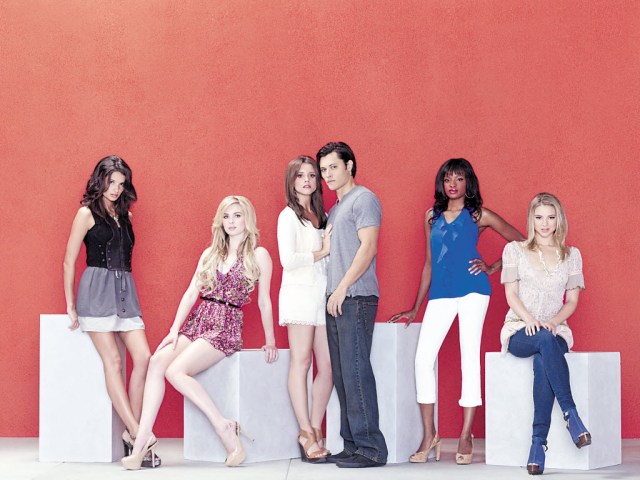 I have no idea why I'm obsessed with this show, it happened overnight and now I love it like I'd love my stepsister if I had a stepsister. The first ten episodes aired last fall, and the next set began last night. If you're a big fan of mistaken identity situations, dark secrets, that creepy politician guy from Heroes, pretty girls who always dress up for school, twins and Lies, then you'll definitely enjoy The Lying Game. Actually you don't have to be a fan of that creepy politician guy from Heroes to like this show, and I'm speaking from experience obviously. It's all part of ABC Family's Night of Lies! Which brings me to…
+
Pretty Little Liars (ABC Family) – Season Three
Mondays at 8pm, started Jan 2nd
Pretty Little Liars returns for a third season in which we still don't have any clue who the fuck A. is. Lesbian Emily and/or Non-Lesbian Spencer will excite you. Spencer has that tough/smart thing lesians always go for, you know?
+
Alcatraz (Fox) – NEW
Mondays at 9pm, starts Jan 16th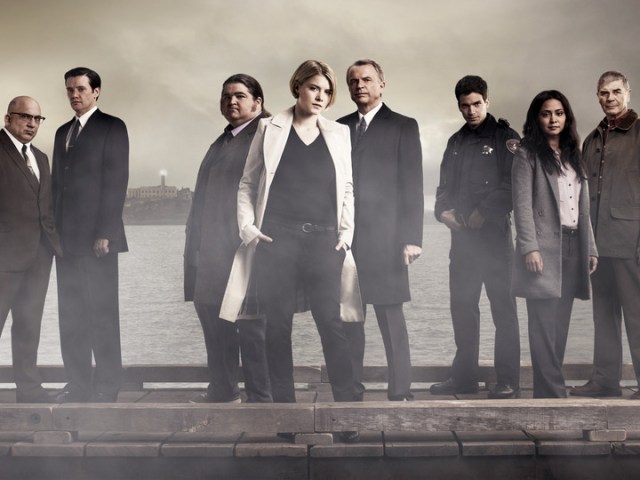 J.J Abrams brought you Lost and now he's bringing you Alcatraz, a teevee show about two hot women dressed like Alpha Dapper Motherfuckers and a bunch of guys in suits. The premise is that when Alcatraz was shuttered in 1963, its prisoners weren't transferred off the island, as we all believed, but rather had ALREADY ESCAPED! In fact, the two officers who showed up to collect the prisoners that day found it deserted. One prisoner has already resurfaced, and the hunt is on for: how this happened in the first place, that one prisoner, all the other prisoners. It stars Jorge Garcia, Sarah Jones, Parminder Nagra, Robert Forster and Sam Neill.
+
Are You There, Chelsea? (NBC) – NEW!
Wednesdays at 8:30, starts Jan 11th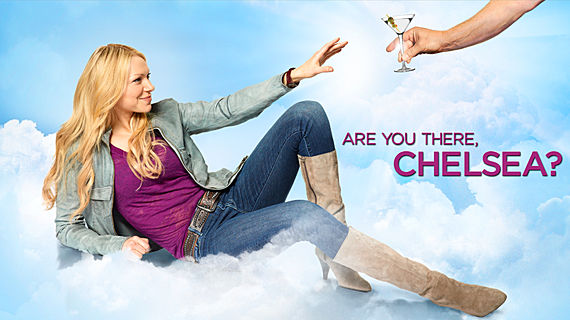 Fans of comedian Chelsea Handler will enjoy this sitcom, which is based on the words, thoughts and feelings of Chelsea Handler, starring that girl from That 70's Show, a show which I admit I personally found unbearable. But ain't she a tall drink of water!
+
Portlandia (IFC) – Season Two
Fridays at 10 pm, starts January 6
In the second season premiere of Fred Armisen  and Carrie Brownstein's Portlandia, a "dreamy and absurd rendering of Portland, Oregon," Doug and Claire become addicted to Battlestar Galactica. A sneak peek is already available online! It's your lucky lucky day!
+
Skins (e4) – Series 6
January 23rd in a different country

Many of us are a bit stressed about the potential erasure of genderqueer pansexual Franky's genderqueer pansexuality that's been hinted at by the show's actors and preview. But you know, it's still Skins, so it'll hopefully remain hella queer and totally outrageous.
+
Napolean Dynamite (FOX) – NEW!
Sunday, January 15th, 8:30-9
If you liked the movie, you may or may not like its animated counterpart!
+
House of Lies (Showtime) – NEW!
Sunday January 8th at 10pm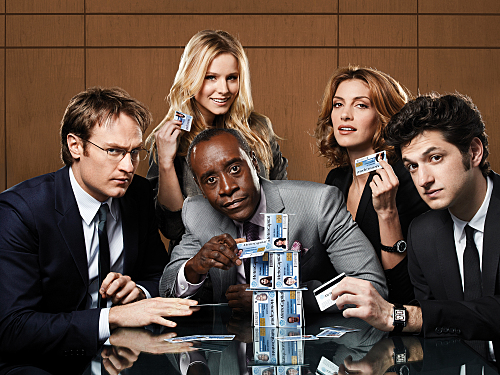 If you're half as obsessed with Veronica Mars as my girlfriend is, you're gonna love "House of Lies" because she's in it. It's a show about rich people using sex and lies to make money, so basically it's like The West Wing of 2012.
What will you be watching this winter?