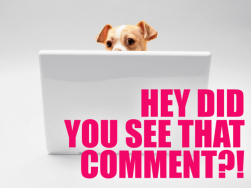 My usually foolproof system of calendar reminders and reminders of reminders broke down today. I didn't realize I had a mandatory meeting at 8am this morning until around 10:15am. I'm sure my co-workers took copious notes.
This week on Autostraddle dot com, where no one is late ever, so many articles were posted punctually.
Gift guides this week have you covered if you star in you identify as Danny Zuko, a feminist, a cat lover, a comic lover, a photographer. I think that's just about everybody.
Our resident Lesbrarian has some fantasy books you might want to curl up with.
Ali's dog continues to be on brand.
Also Cate Blanchett! And Comments!
---
On FRIDAY OPEN THREAD: Magical Thinking:
The Inquiring Minds Want To Know Award to queer girl:


On No Filter: Laura Jane Grace Goes To Live Among The Sand People:
The Goldfinger Award to C.P.:
The Utopia Award to Dani Z:

On Pop Culture Fix: Kate McKinnon Will Obviously Be Playing A Witch In Her Very First Very Own Movie:
The Reader's Choice Award to The619:

The 1.21 Gigawatts Award to queer girl and Chandra: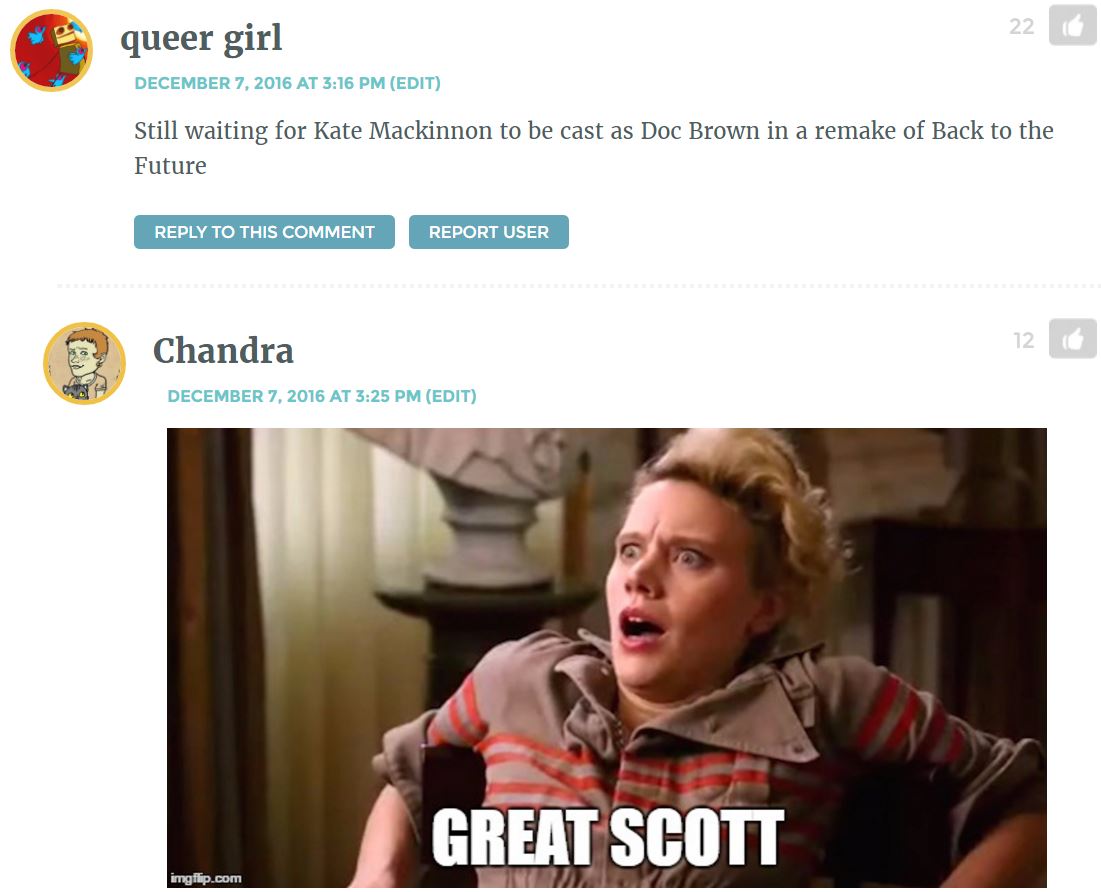 ---
See a clever, hilarious or thought provoking comment around this website-ship? Email it to me at: bren [at] autostraddle [dot] com!