In case you don't follow me on Twitter, Grease is the word. Both the classic Grease movie starring Olivia Newton-John and John Travolta and the modern classic Grease Live are pretty much the coolest thing on earth right now, so if you're looking for a way to retool or update your aesthetic, there isn't a better choice of inspiration. Also if you haven't already watched each of those movies at least a dozen times, go and do that right now. They're both on Netflix and they're both amazing. In all honesty, If you just have the jacket, you're pretty set, so that's going to be a big part of this, but there are a few other things involved as well. In even more honesty, a lot of it also has to do with your attitude. If you're a Kenickie or a Rizzo (like I am), you've already got this part down; people will recognize that you're a T-Bird or a Pink Lady no matter how you dress. But if you're, say, a Doody or a Sonny, you might have spend more time on your look, sorry.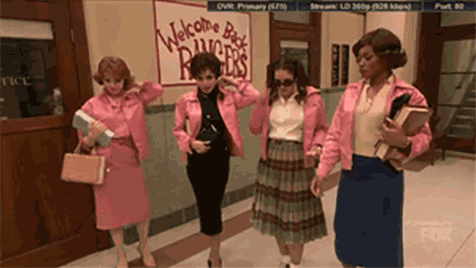 ---
Pink Satin Jackets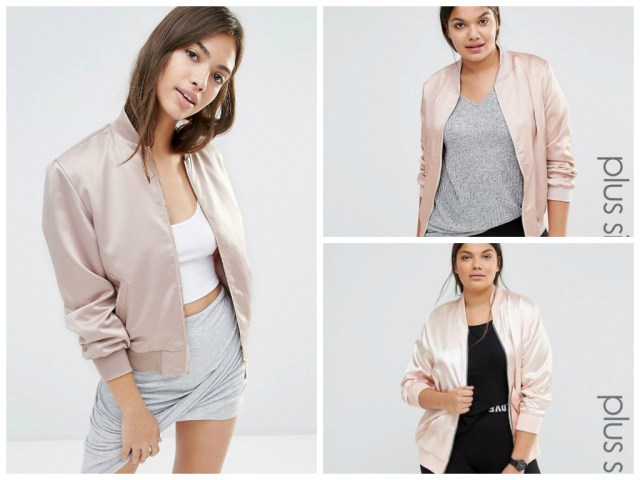 Obviously, the Pink Ladies are the best part of Grease. There's no contest. And the look is pretty much just whatever clothes make you feel most confident and badass underneath a pink satin jacket. You could go with one of these pretty classic pink Satin Bomber Jackets, the Missguided Plus Satin Bomber, Boohoo Plus Satin Bomber or the Boohoo Satin Bomber. I own one of these and I can tell you, it looks great. It's my favorite jacket I've ever owned.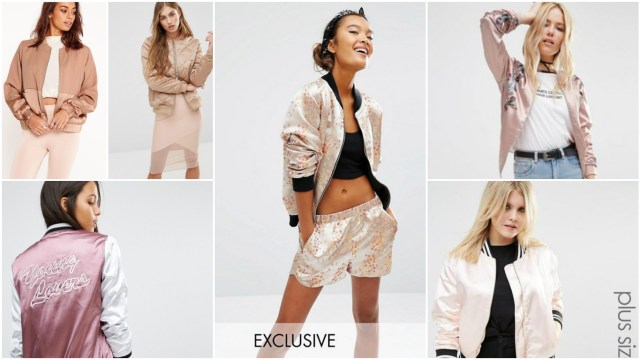 Or you can go the nontraditional route, maybe you want to mix it up a bit? This Slogan Satin Bomber Jacket is super cool, this Two Tone Bomber Jacket is pretty close to the original, but with a bit of twist, and I love this Plus Varsity Satin Bomber. This Embellished Satin Bomber is a real statement maker, and this Quilted Satin Bomber Jacket is just cute. My ultimate favorite of these, though, is the Raglan Bomber Jacket In Satin And Floral Print. This jacket is just gorgeous.
---
Leather Jackets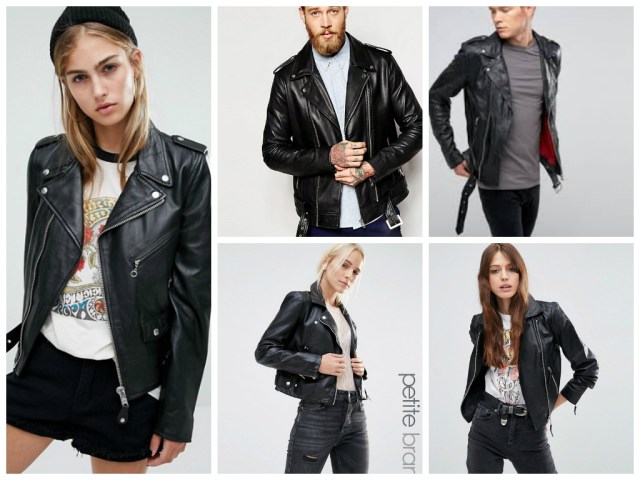 If you're more of a T-Bird than a Pink Lady, you're in luck; there are lots and lots of great options for cool leather jackets online. There's this Belted Biker Jacket and the Asos Biker Jacket. This Schott Leather Biker Jacket is also super cute, this Leather Biker Jacket with Quilt Hem Details is tough looking, and the Tall Leather Look Biker Jacket is sleek and simple. No matter what you choose, you'll definitely look tough, or at least tuff, and you should no trouble finding the Pink Lady of your dreams.
---
Tight Pants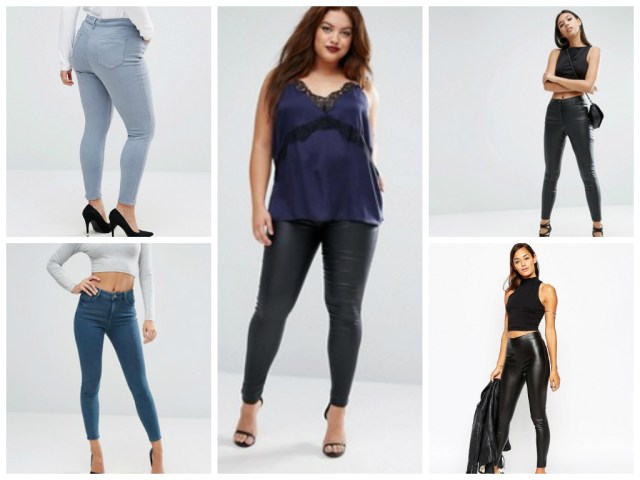 Tight pants are almost as essential to the Grease Look as the jackets. They make you look instantly badass and instantly hot. If you wanna rock some leather (or fake leather) pants with your jacket, first of all, I want to say that you're very cool. Second of all, here are some options. I really, really want these Plus High Waist Leather Look Pants, and I never even wear pants! The Leather Look Stretch Skinny Pants are perfect for any Rizzo out there, and these Leather Look Treggings are perfect for just about anyone. Of course, if you're looking for something that's less fake leather and more jeans, you could go with the Ridley High Waist Skinny Jeans or the same jeans, but in non-plus size.
---
Accessories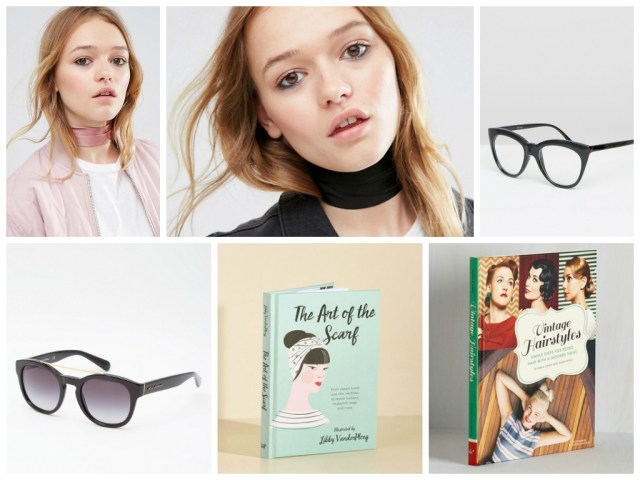 These cute and cool accessories will put the perfect finishing touches on your Grease inspired look. These Chocker Neck Tie and Head Scarf in Black and Pink is my favorite accessory of the year. This is what I really, really want for Christmas. If you're a Marty Marachino and you want to look extra smart, these Cat Eye Glasses in Clear Lens are for you. If you're a Danny, though, you could go with these Dolce & Gabbana Round Sunglasses. If you've been wanting to accessorize but don't quite know how, you could get this Book on Vintage Hairstyles or The Art of the Scarf.
---
Decor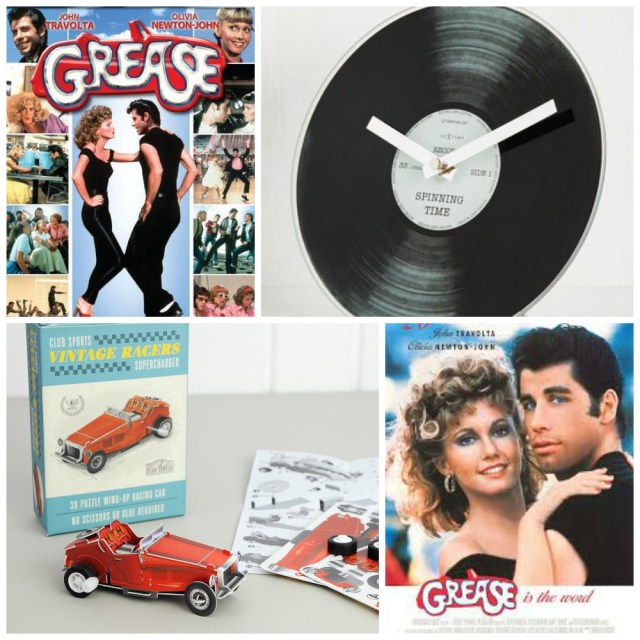 Maybe you already have the wardrobe, maybe you have the look down pat. If that's the case, you could always use some things to make your house a little greasier. Obviously, you can start with a DVD of the movie itself, or a poster of the film. There's also this really cool clock shaped like a record and this fun vintage wind up car kit.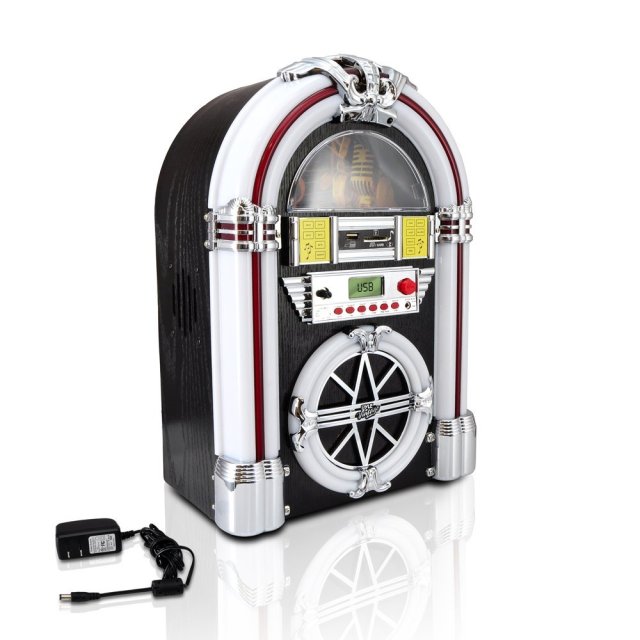 Pretty much the coolest thing I found in this category is this Jukebox that works as a radio and, much more importantly, a speaker for you iPhone or other smart phone or whatever you have that plays mp3s!