If there is anyone in your life currently in need of a truly empowering and also on-brand gift which which to utilize to further the progress of our nation or look woke AF, it's the feminist you know and love. It's been a dark year, and there may be many more to come. Stave off the end of the world, or I guess just avoid letting them think about it more, with any one of these incredibly badass things I wish I could send to Hillary Clinton's PO Box to let her know I'm still thinking of her.
---
Something For Their Safe Space
Feminist embroidery. Woman power posters. Candles fit for a bad bitch. This year, give them the gift that never stops giving: Something that makes the cis white men who enter their homes feel undoubtedly uncomfortable and unwelcome.
Not Your Muse Embroidery Which I Would Never Want But Someone More Bold Than Me Might / Hillary Clinton Quote Poster / Middle Finger Candle / Feminist AF Doormat / Uterus Collage / Virginia Woolf Poster / Patriarchy-Smashing Embroidery
---
We Wear It Well
I always make a lot of recommendations for feminist gear in this gift guide, but it's never been a better time to wear your activism on your sleeve. Help a feminist you love avoid a conversation with a leftist brogressive who hates "identity politics," the silent Trump supporter hanging around the water cooler on casual Friday, and the person down the street who didn't care enough to vote and must now suffer endlessly for it by enabling them to put their politics where anyone can read 'em and weep accordingly.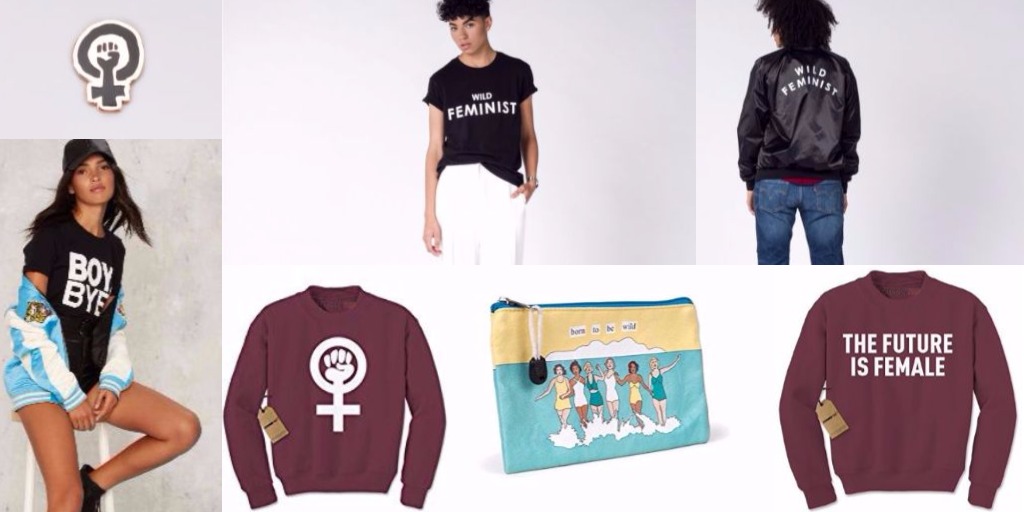 Feminist Fist Enamel Pin / Wild Feminist Tee / Wild Feminist Bomber AKA The Thing Everyone Who Works Here Wants / Boy Bye Tee / Feminist Fist Sweatshirt / Born to Be Wild Pouch / The Future is Female Sweatshirt
---
Fuel the Work
There's a lot of work to do, y'all. The folks you know who actually give a shit are about to be busy running out into the streets, crafting strategies for world domination in our coven meetings, and running the bad guys into the ground from our home offices. Why not build them a workplace that reminds them day in and day out that they're kicking ass, taking names, and changing the world? (Or just give them an outlet to do what they like infused with feminist goodness.)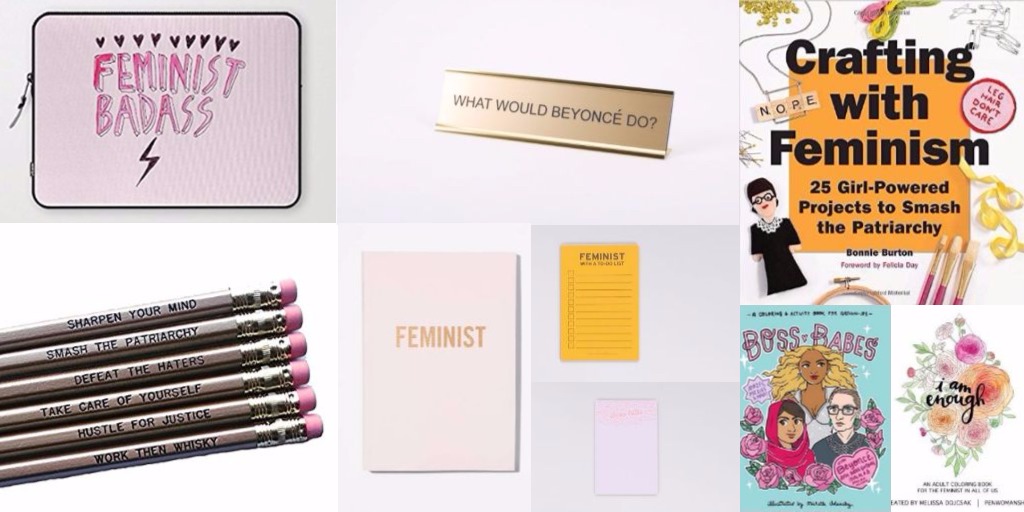 Feminist Badass Laptop Case / WWBD Desktop Plaquard / Crafting with Feminism Book / I am enough Coloring Book / Boss Babes Coloring Books / Feminist To-Do List / Boss Notes / Feminist Notebook Complete With Inspirational Musings Pre-Printed Inside / A Pencil Pack to Last the Whole Revolution