This week in music, there's a tonne of rad new things for you to watch and listen to.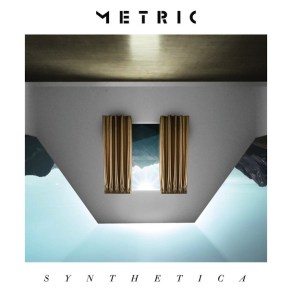 Hear Metric's New Album
Metric are streaming their new album, Synthetica, in its entirety online, but they're gonna make you work for it. The band has created a scavenger hunt which is explained here:
"Today Metric launches Synthetica Hide+Seek, an interactive scavenger hunt that allows fans to unlock a stream of the band's 5th album, Synthetica, two weeks prior to it's US release on June 12th. The game, which asks fans to gather a series of images and keywords to unlock the stream, begins here. The clues might appear anywhere and everywhere along the information super highway – from your favorite music blog to your dentist's website."
I'm not going to risk ruining anyone's fun by publishing those keywords. If you don't have time to play the game and are dying to hear it, shoot me an email and I'll send them to you. My first impression is that I don't love it as much as Fantasies, however I've only listened once and there are a few new sounds to adjust to (e.g. "Lost Kitten").
Watch: Soko's "We Might Be Dead By Tomorrow" (NSFW)
Soon after publishing last week's music fix, many people yelled at me via various communication platforms for failing to include the most lesbian thing on the internet right now, Soko's self-directed music video for "We Might Be Dead By Tomorrow". Pretty much every lesbian tumblr in the tumblrverse has tumbled the shit out of this video in the past week, so perhaps you've already seen it. But for those of you who haven't…
This is a beautiful home video montage of two young female lovers which seems to, at least for the most part, celebrate loving and living in the moment. However, the girl-on-girl adorableness is cut with footage of tombstones and skeletons as Soko's haunting voice warns, "for all we know, we might be dead by tomorrow", which I personally found a little hard to stomach. How did it make you feel?
"We Might Be Dead By Tomorrow" is from Soko's newly-released pop/folk album, I Thought I Was An Alien, which is out now.
Watch: Brandi Carlile's "Hard Way Home"
Brandi Carlile's new album, Bear Creek, will be dropping next week (June 5). Here's the new-ish music video for the opening track, "Hard Way Home", which I believe was filmed in the recording studio from which the album has taken its name.
Amanda F*cking Palmer Debuts New Song, "Want It Back"
Amanda Palmer's new project, Amanda Palmer & The Grand Theft Orchestra, have debuted a new song! "Want It Back" is an upbeat pop ditty that will probably be stuck in your head for the rest of the day (in the good way). The exclusive stream and accompanying interview is on SPIN.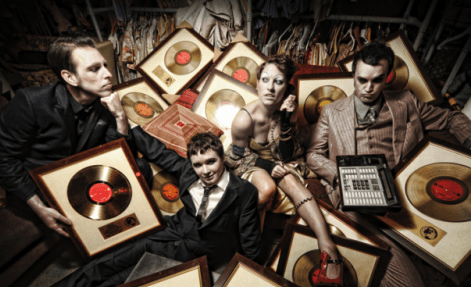 As always, Amanda Palmer's hugely loyal and supportive fan-base helped make this recording possible. Around 22,000 fans pulled together on Kickstarter to raise over $1 million dollars for the album and a book of commissioned art. Both things will be released sometime in September.
Also!
*  Heather Peace's debut album, Fairytales, is out now and burning up the UK Independent charts. Heather and I will be processing our feelings about the record next week, so stay tuned.
*  Over the next 2 – 3 days, Missy Higgins will be drip-feeding her fans every track from The Ol' Razzle Dazzle prior to its release. You can hear the first four songs now. Also, Triple J's radio interview with Missy about her struggle with writer's block is a really candid and honest thing. It's been confirmed that the album will be released worldwide on June 1 via iTunes.
*  Florence + The Machine have released a super theatrical David LaChappelle and John Byrne-directed music video for "Spectrum". Check it out here.
*  SPIN thinks that everyone should stop asking rappers about same-sex marriage. "Because of how prevalent and unchecked homophobic language has been in hip-hop, the same-sex marriage issue doesn't seem like an unfair topic to broach with a rapper. However, turning rappers into mouthpieces for an entire genre seems unfair, as well as unproductive." I don't necessarily agree however I still thought it was an interesting read.
*  Kanye West and Jay-Z have released a new music video for "No Church In The Wild", from last year's Watch The Throne. Contains riot scenes / violence.
*  To celebrate 25 years in music, Kylie Minogue has released a brand-new single and video, "Timebomb". Kylie fans will probably dig it.
*  I have mixed feelings about Mac Lethal rapping on 'your vs you're' to the tune of Gotye's "Somebody That I Used To Know", but 3-4 people sent me the link and so here it is.