Phoebe Robison is a "comic, writer, and connoisseur of all things brignorant." (That's a combination of brilliant and ignorant). Phoebe has appeared on Last Comic Standing, Broad City, Totally Biased with W. Kamau Bell, and Late Night with Seth Meyers. She also created the growing venture of Blaria which includes a podcast you should check out.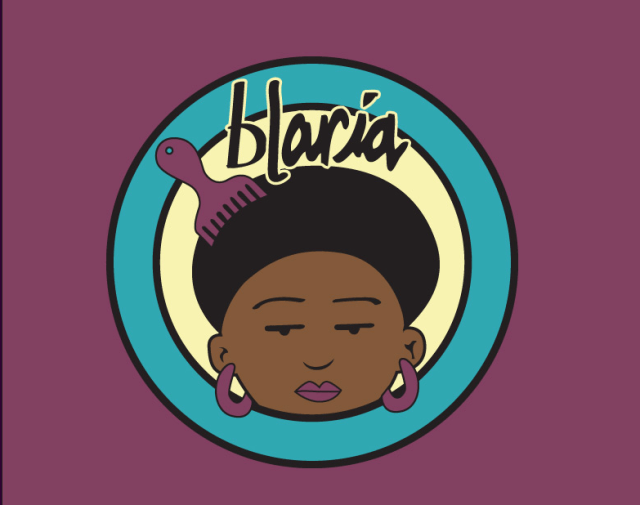 Thus far, what has been your weirdest woman on the street moment?
I would say when I was doing a segment for a Fuse late night show that I wrote on (we're currently on hiatus) called White Guy Talk Show. I'm doing a man on the street segment for March Madness in which I'm trying to get people who are about to head into Madison Square Garden to take giant signs (photo of the host's dog) into the arena as a way to distract teams while they are shooting free throws and also to get us some free publicity. For those who don't live in NYC, MSG and Penn Station are super crowded and quasi-depressing because there are a lot of homeless and mentally unstable people walking around. So I'm doing silly banter mere feet away from homeless people so that felt very strange and intense that people of vastly different worlds are on the same sidewalk.

https://www.youtube.com/watch?v=jyLqvQ_8RU4
What's your best off stage memory from the Bridgetown Comedy Festival?
Hands down would have to be when Jessica Williams (of Daily Show fame) and I took Blaria LIVE! on the road for the first time. I started the blog three years ago, the podcast two and a half years ago, and the live stand up show a year and a half ago. So to start from where no one knew what the hell this thing was to being able to sell out a show at my favorite comedy festival was really fantastic. Portland is a great city and the audiences are so ride or die for comedy. It's really great to perform there.
Do you eat beef jerky and how do you feel about it?
Haha. I eat turkey jerky and I feel great about it. I do really want to be vegan one day; I just don't have the discipline because I love things like turkey jerky, but one day, I'll make that leap.
What is the cartoon you would most like to see a live action version of?
Hmm, that's a good question. Perhaps Captain Planet because I used to love the mess out of that show as a kid. Would be cool to see it done with actors.
In your mind, what's the perfect ending to Mad Men?
IDK! I've only seen the 1st episode. So I guess, Don dying? And I'm saying that purely because of the opening credits of the man falling. Also, it's satisfying when tragic characters die.
Follow Phoebe @PRobinsonComedy
---
As you probably know by now, comedy and women are about the extent of my interests. So why not combine these two things? Comedy Crush highlights queer and/or of color writers/comedians/performers but sometimes I make an exception because I do what I want.