I spend a large portion of my time shooting away from home so here's some stuff I use and love and/or want really badly. If you know someone who likes to travel and/or take photos, maybe they'll like this stuff too.
Honestly, though, I should warn you now: if you're buying gifts for a photographer (especially a photographer who travels), my best advice is to run far away — all your money and their money will be gone because this is some serious "if you give a mouse a cookie" stuff. But, on the upside, you're going to have cute pictures of yourself and maybe go to some wild places. Don't say I didn't warn you!
---
First, packing:
For backpacks, I use this Herschel. Super simple luggage is great for carrying on or if you want a super stylish weekender. I love everything that Rains makes.
For a reliable no frills big bag, try the Eagle Creek No Matter What Flatbed. (Also anything Eagle Creek.)
If you're packing a duffle, I ENDORSE CUBES, unless you're into chaos or like digging through your tent in the dark for those warm socks.
For packing your camera, this camera cooler is super great because it will keep your equipment cool in hot climates, and you can pack some beverages. Or be stylish with this super cute leather satchel. And don't forget your toiletries bag. I like the Herschel Supply Co. Chapter Travel Kit and this Multi Pocket Full Grain Leather bag.
---
And some accessories: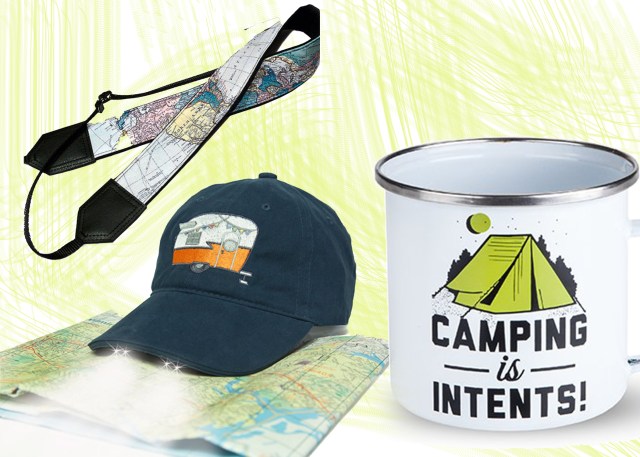 I can sleep in the dirt but when I'm on a plane I need my neck pillow, sleep mask, ear plugs, etc. And hey has your phone ever died and do you also drop things? This portable charger is my favorite and the only one I haven't broken yet. If you're in the woods, a protest zone, or a festival porta-potty at night, a headlight is super important. Also this is a fun way to light your photos in the woods at night if you don't want to use a flash and, to be honest, I'd rock this super practical dad hat and honestly I just need this mug for daily use.
---
And some accessories for the camera:
All cameras want to be dressed up, right? How about this cute camera strap?
The next two items aren't super pretty but if you (or whoever you're shopping for) is looking to go pro and has multiple cameras/lenses, these two things are essentials in the field.
Shooting with two cameras can be a nightmare – this is best double strap on the market (IMO), and can be separated into two separate straps without causing major back pain. Couple this Think Tank Photo Steroid Speed Belt with this lens bag, a belt for quick lens changes and you're locked and loaded. (Also if you want to look even cooler I often wear a vest.)
---
Now for the cameras: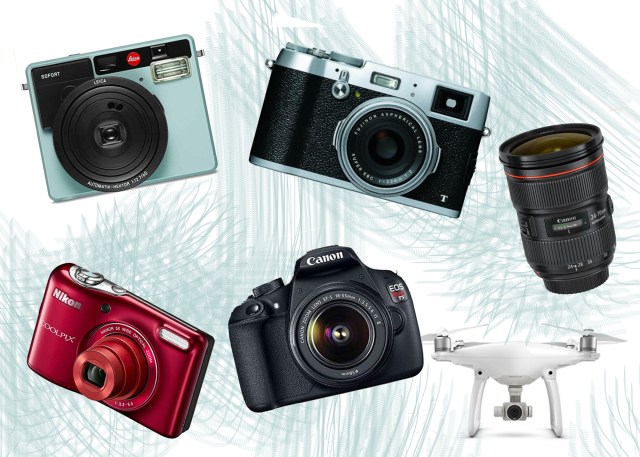 These point and shoots are great for travel and taking instagram pics and general pretty picture making.
My most used camera, the actual best for traveling, the best investment I've ever made is the Fujifilm X100T.
If you just want an inexpensive option for casual use this COOLPIX is v cool.
A good mid-range is the Canon PowerShot and if you're really looking to ball Leica is Queen.
For 35mm film cameras I recommend searching for used ones at thrift shops, flea markets, and online, or this is probably the best one you can buy new. For medium format, same thing, buy used, or why not ball out.
Also I use this instant camera all the time. I have at least 8 actual vintage polaroid cameras that can now shoot on the new impossible film but I find this one to be far superior in color, development time/ease, cost, and lifespan of the images. But like will someone please buy me this because the mint green would look so cute in my life and go with my dreams of having a mint green vespa for aesthetic reasons only.
---
Now for the big cameras…
Important note: I shoot Canon so I put Canon cameras because I know about them and can speak on them. Nikon and Sony and all the other brands are also great I'm just inexperienced with them. They are extremely comparable so just Google any of these cameras with the word "comparison" and the internet will help you out. My only advice is that once you start buying lenses for one, you stick with that brand. Also it's my understanding that if you are interested in video, Canon is a better way to go (but please comment if I'm wrong; I don't mess with moving images). Also please comment other cameras you like.
The Rebel T5 will fulfill your basic needs. It's a good DSLR and a great place to start building your kit (you want to invest in lenses over camera bodies, especially when you are starting out. Cameras will change, lenses don't). There is also a newer camera out, the T6, but the improvements aren't significant enough (IMO) to warrant the higher price tag.
If you feel like you need more than the capabilities of the T5, check out the 80D. Additional features not included with the T5 includes a swivel touch screen, Wi-Fi for phone transfer, better resolution, larger files, better handling in low light, and a mic jack in case you want to do video.
I shoot on a the 5D mk iii, which is an amazing camera but I don't recommend it unless you need it. Most people don't need the full frame sensor or the huge file size, and it lacks a lot of the elements people look for in a consumer camera: it does not have an onboard flash, there's no Wi-Fi, there's no touch screen, and the settings aren't as intuitive. I often see super wealthy tourists shooting on these (or even pricier cameras) on full auto and honestly any of the point and shoots listed above will take significantly better photos on auto. Buy the 5D if you have outgrown a more inexpensive camera, and if you know you need it.
And if you buy a DSLR you're going go to need a lens (remember what I said about giving a mouse a cookie?).
Your lens is the most important investment and the better the lens, the better the image. It makes a much bigger difference than whatever camera you shoot on (above a certain level). Ideally, you buy a lens and it will grow with you as you upgrade your cameras.
Spend on a lens before you spend on a body. Most of the above cameras will have purchase options for kit lenses. All of those are perfectly fine for starting out so go with whatever there is a deal on honestly. Here are some shout-outs though:
Buy this affordable basic starter 50mm. A 50 is super classic, and you will definitely become a better photographer if you learn on a fixed lens because it will force you to move around and to know your frame.
When you want to start making investments, try this beautiful, all purpose zoom lens. The step-up is my most used lens (I use the older version, but it has been going strong for almost ten years).
My fave lens is this fixed 24, and it's what lives on my camera for all street and event work.
If you want more lens advice, or like to talk about cameras (can you tell I'm into them?), hit me up.
Okay, and just for fun let's talk about drones for a second. They're terrifying but also really fun, especially for aerial landscapes or also probably lurking (I do not recommend that, though). This is the more affordable option if you have a GoPro. If you're looking to ball, I use this and it's great but — protip! — practice flying in an open space or you might crash it into your girlfriend's face. (I'M NOT SAYING THAT HAPPENED but yeah that definitely happened.)
---
Now for sleep: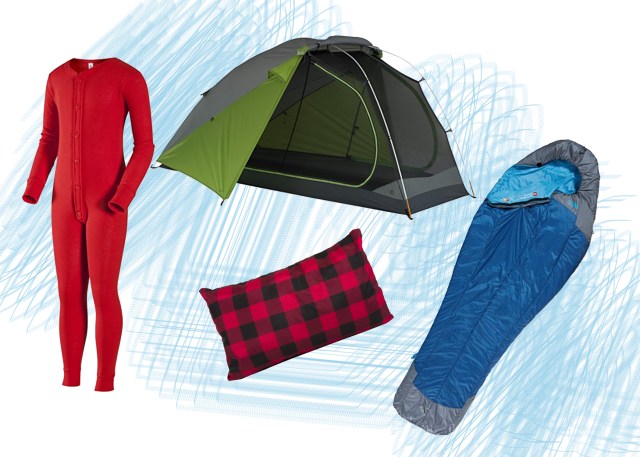 I usually end up sleeping in my sleeping bag even if there's a bed. It's my space, and I kind of made a habit out of it whether I'm crashing at someone's house, in my car, or in the woods. I have experience with these two and they are both great: the Aleutian and the Cat's Meow.
This pillow is amazing (also, I need one, so).
And I don't always stay in hotels so bringing my own travel towel is pretty key.
This wins my vote for most affordable and easy tent and this is a close second. If you're an avid backpacker and camper and are looking to spend, this is probably the best one on the market. Also because I normally travel for work and don't have a family, these are all lightweight, two person tents.
And finally, stay warm and look fly.