Bad News: I'm going through a breakup. It's no fun but the good news is I've been eating REALLY well! 'Cause if there's one time I find myself extra obsessed with baking, it's when I'm going through a breakup. What can I say, maybe my heart really is made out of sugar and spice and that's why I need to eat so much dessert to fix it when it breaks. Needless to say I've been eating my way through a number of feelings lately, and it seems my heart has chosen cookies as the official medicine for this breakup.
I've also been watching a bunch of cooking shows on Netflix as a distraction and the other night while I was polishing off a bowl of cookie dough ice cream (still on theme) I decided to watch the first episode of Salt, Fat, Acid, Heat, which is the episode all about fat. If you haven't watched it yet I cannot recommend more highly that you do because Samin Nosrat is a vision and so is a travel food show starring a woman of color in the supremely white dominated culinary industry! It will make you smile and drool and want to spend way too much on plane tickets and artisan food items. I finished that episode about how fat enhances food and all I wanted was all butter everything. I've since made salmon in a lemon butter sauce, ribeye finished with rosemary garlic butter, mushrooms sautéed in buttery white wine sauce over linguine, and most importantly, these cookies.
The meeting place of my newfound love affair with butter and my heart broken cookie craving plus a dash of still caring about it being fall is this snickerdoodle cookie recipe. I've always loved snickerdoodles specifically because the best ones taste like sweet and salty butter with cinnamon on top. That's it. So, that's exactly what these taste like.  They're incredibly soft, warm with cinnamon, and oh my lesbian heart the butter. When you eat them warm it melts onto your lips and fingers in the most perfect way. So lickable, so luxurious. You need that experience, I promise you do. There's also something unconventional about my snickerdoodles: their size. I make them really thin and light cause otherwise they're a little too rich. This way you can eat cookie after cookie after cookie with no problem cause they're so dainty and delicious, a quality that makes them perfect in general but especially for the heartbreak club. I've truly felt better with every bite. What broken heart?! They also take less than 30 minutes to make so you can have these butter-laden cinnamon spiced dream cookies to go with your coffee or hot cocoa in no time. Oh, and even though it goes against snickerdoodle tradition, I won't tell if you coat them in pumpkin spice seasoning instead of just cinnamon. 'Tis in fact the season!
Ingredients:
1 2/3 cups (160g) all purpose flour
1 teaspoon cream of tartar
1/2 teaspoon baking soda
1/2 teaspoon kosher salt
1 1/2 sticks (157g) unsalted butter
1/2 cup (100g) plus 3 tablespoons (37g) granulated sugar
1/4 cup (50g)  brown sugar
1 large egg, room temperature
1/2 teaspoon vanilla extract
3 teaspoons ground cinnamon
Makes 2 dozen cookies
1. Preheat the oven to 375°F. Line a baking sheet with parchment paper or a silicone mat and set aside.
2. In a medium sized bowl, whisk together the flour, cream of tartar, baking soda and kosher salt then set aside.
3. In a large bowl or the bowl of a stand mixer cream together the butter, 1/2 cup of granulated sugar, and the brown sugar until light and fluffy, Next, add the egg and vanilla extract and mix until combined. Finally pour in the dry ingredients and mix just until the dough clumps together then mix by hand with a spoon until all the flour is incorporated.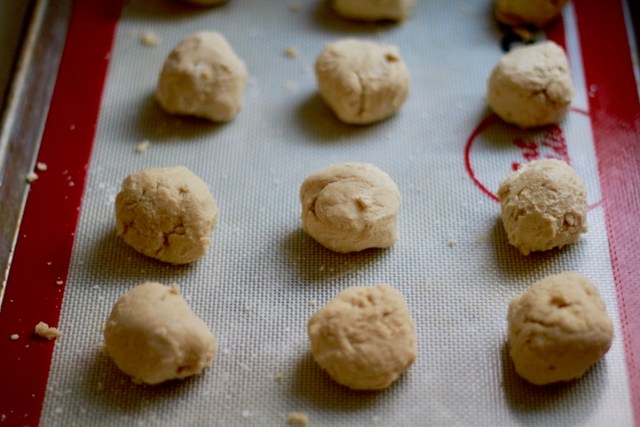 4. Scoop out chunks of dough about a tablespoon in size and roll into little balls, then place on the cookie sheet.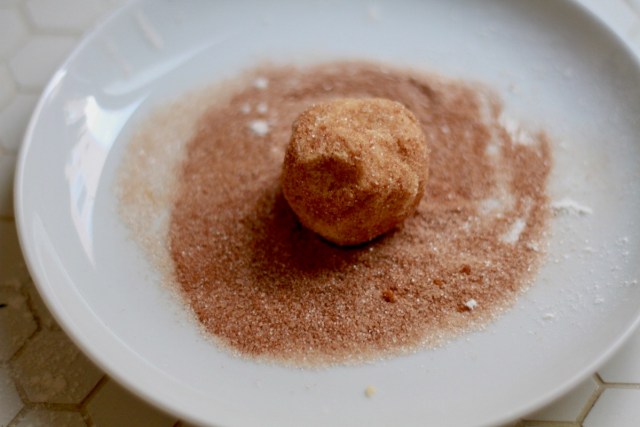 5. On a small plate whisk together the remaining sugar and the cinnamon. Now start rolling the little dough balls in the cinnamon sugar sands of happiness.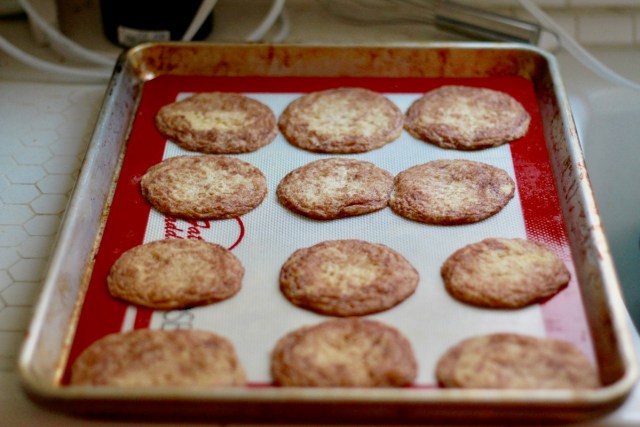 6. Place them all back on the baking sheet, 12 per pan with lots of room to spread, and bake for 8-10 minutes till the edges have JUST started to brown. They'll still be soft and light in the middle.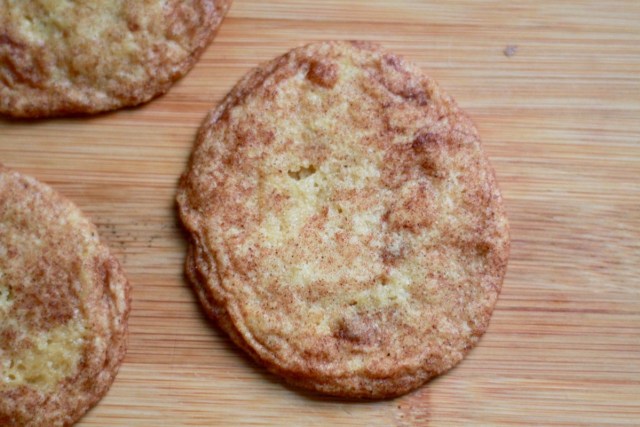 7. Remove from the oven and immediately transfer to a cooling rack. This is the scary part cause these cookies are super soft and easy to break when they come out. Just take your time and don't stress! A broken cookie is still a delicious cookie just like a broken heart is still a beautiful heart.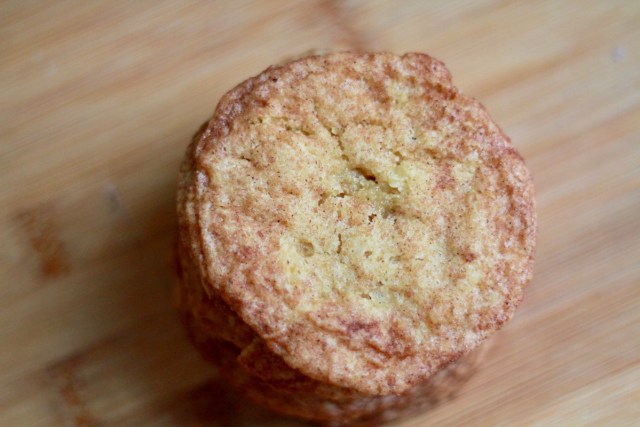 8. Eat all the snickerdoodles your queer heart desires, whatever state it's currently in.