So we panic adopted a dog to counteract this veritable dumpster fire of a year. That is what I did with my week. We named her Edith Windsor. Here she is.
While I don't recommend this course of action for just anyone (it can be really stressful, and expensive, and Edith is a five-month-old puppy so I am very tired right now), my mental health is frickin' awesome. I basically have to interrupt my work day (or my social media think piece panic spiral) with a walk. Outside. In the sun.
We thought we were adopting an average dog, one that would need training because she's a puppy, sure. We knew we were adopting a dog who had no training and would need to work with her. Well in two days she nailed sit, down and focus. She has object permanence and looks up at pigeons. She can solve her puzzle feeder. She is, in short, a brilliant genius Ravenclaw and I would expect nothing less. Turns out, my dog is a nerd too. Is your dog a nerd? If so, the following items might be relevant to your interests.
Attire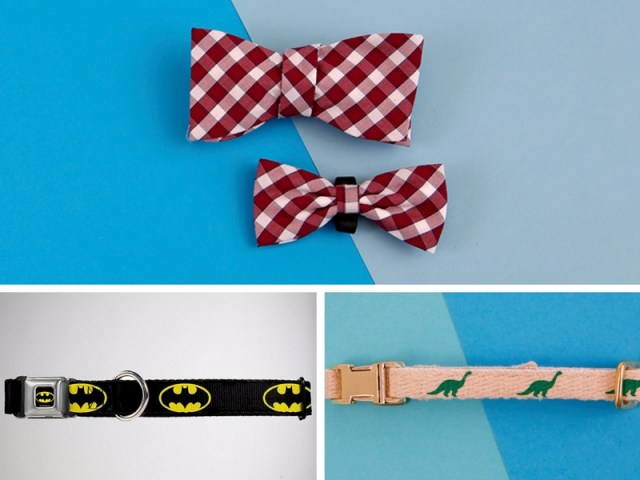 Dinosaur collar, $30. Hook + Albert matching bowties for dog and person, $65. Batman collar, $25.
Play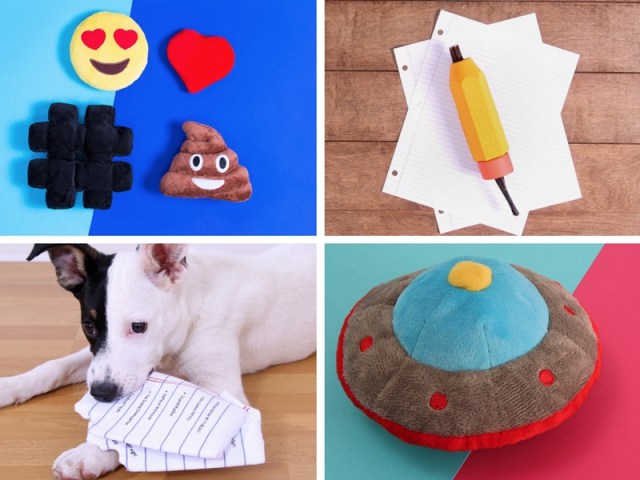 Set of four emoji toys, $33. Treat dispensing pencil and steer stick, $16. Flying saucer toy, $9. Dog homework, $8.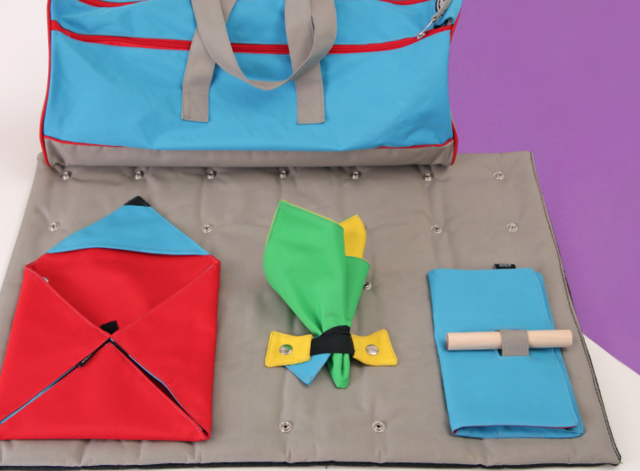 And for dogs who have nerd smarts: Mazee treat puzzle, $21 and the Buster Activity Mat, $69.
Obligatory Lesbian Joke
Fish taco treats, $6. Fish taco chew toy, $8.
I did name my dog Edie Windsor, after all.