Learning embroidery because you'll need something to do during these next four years.
Interesting podcasts because you'll need something to listen to while you embroider.
Samira Wiley because Samira Wiley can never suck ever.
Alex Danver's of "Supergirl" fame came out of the Fortress of Solitude. That means she's a gay lady.
DeAnne Smith coming to a television near you.
Erin being Erin.
Also Sally Ride! And Comments!
---
On "Supergirl" Episode 205 Recap: Welcome To The Team, Danvers!:
The Best Choice Ever Award to Allison:

On Kathie Lee and Hoda Have Wasted Over 3200 Glasses of Wine on "The Today Show":
The LOTUS Award to Rachel W.:

On We Grieve, and Then We Get to Work:
The Past is Prologue Award to Nissiku:

On Post-Election Open Thread: We Love You And We Will Never Stop Fighting For You:
The We The [LGBT] People Award to Chandra: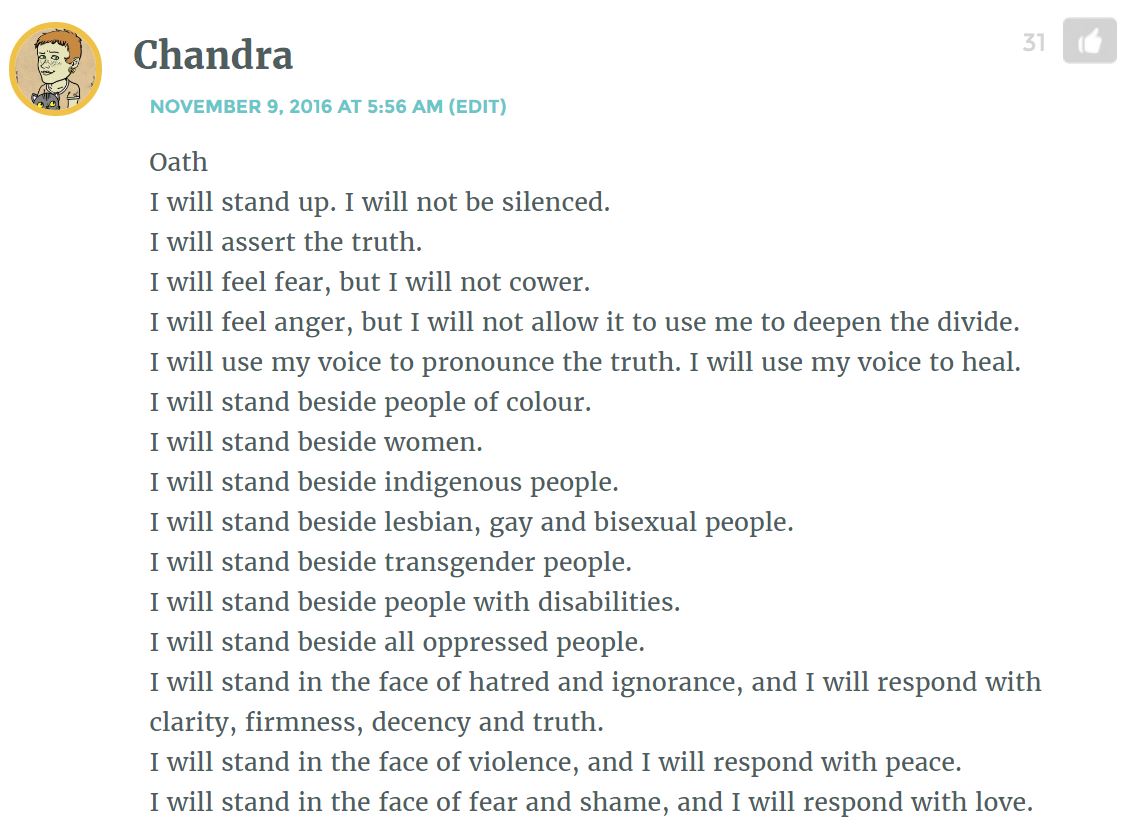 The Next Generation Award to lila:

The Ditto Award to Denise:

---
See a clever, hilarious or thought provoking comment around this website-ship? Email it to me at: bren [at] autostraddle [dot] com!