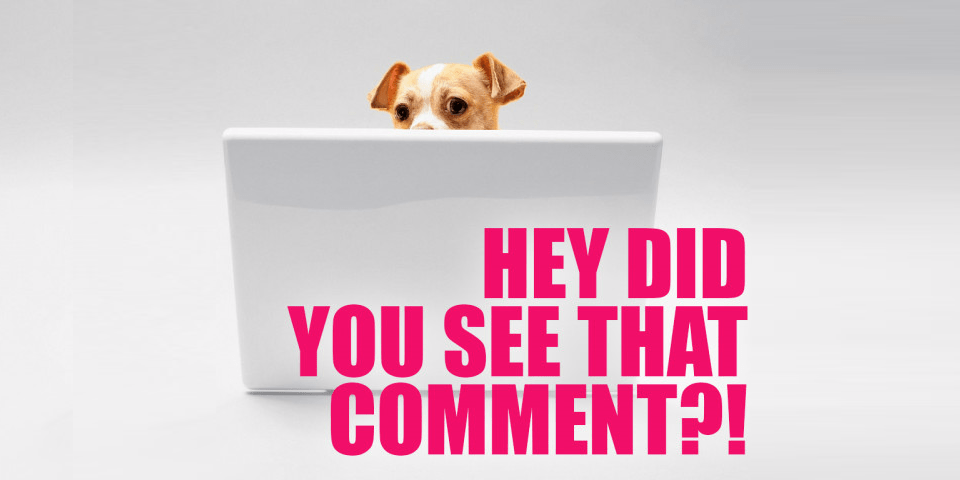 Hi there, fireflies! Guess what? Puppy went on Puppy's First Camping Trip last weekend! He jumped around on logs and he waded in a lake and he even got to wear a VERY lesbian flannel coat when it got cold! What a world!

This week, Ari's back with a new series, Notes For a Queer Homemaker! Excited to make "your baseboards are gleaming today" the new "your hair looks great today!"
Lili Reinhart and Wallis Day? Okay then!
Are you a lazy femme? KaeLyn's got tips for looking cute with the absolute bare minimum of effort.
Drew interviewed Dua Saleh about the new season of Sex Education.
So: I just caught up on the lesbian romance novel episode of Fantasy Island, and holy shit! That, um, flower?!
Elvira! Is! One! Of! Us! What a world.
I felt this week's Foolish Child in my BONES. California fall is here!
Read this: Navigating My Biracial, Bisexual Identities Is a Lot Like Physics (Stay With Me Here).
And then there were your comments!
---
On Wait A Bisexual Second, Are Lili Reinhart and Wallis Day Gay Smooching on Each Other?
The Suite Nickname Award to Chloe:
And the Wait A Bisexual Second Award to Adrian: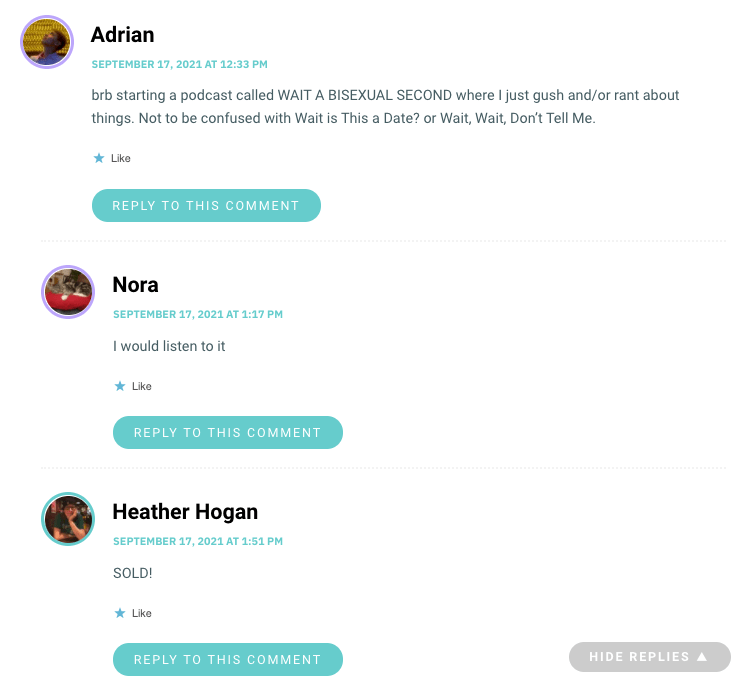 On The L Word Generation Q Episode 207 Recap: Light Me Up:
The Willpower Award to Rooty Poot:
On QUIZ: Which Gay Ghost Is Haunting Your House?
The Check for Thermometers Award to Bisexual Depressive Author, Virginia Woolf: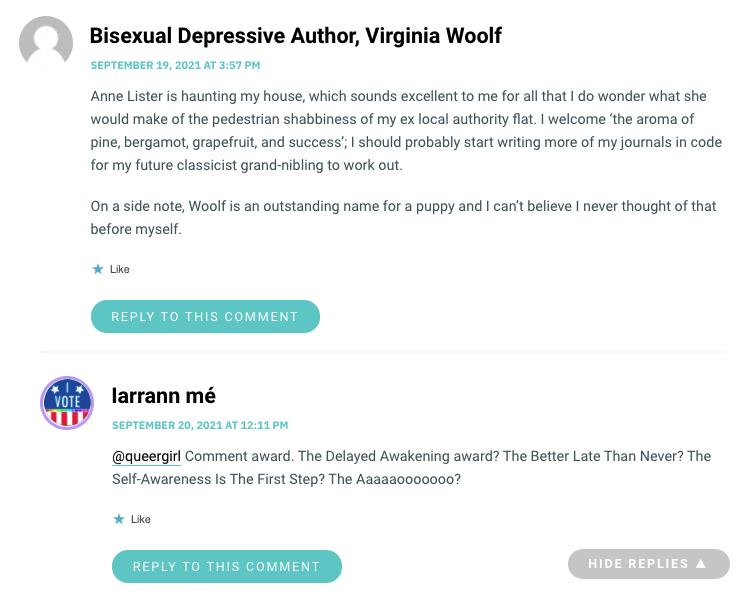 And the Anti-Hero Award to Hannah:

On Elvira, Mistress of the Dark, Is a Member of the Alphabet Mafia:
The Hallmark Original Award to a/s and cleo:
On No Filter: Holland Is Posting Incredible BTS Emmy Photos of Sarah Paulson, We Love to See It:
The Dickinson Award to Hannah MK and Lauren: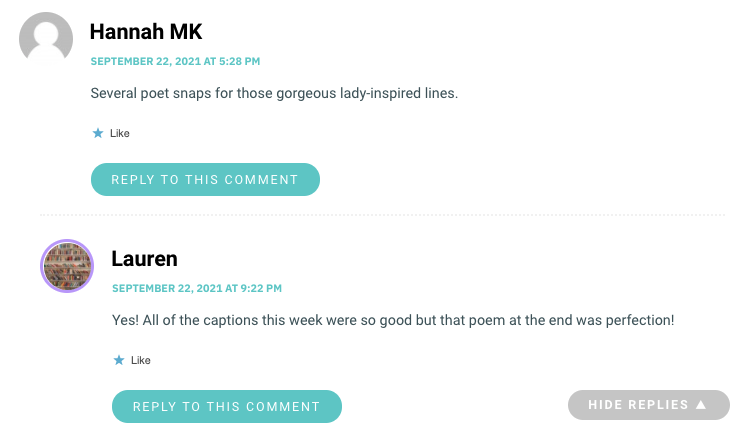 On Pop Culture Fix: Azie Tesfai Is the First Arrowverse Actor to Write Her Own Superhero Story:
The Begging You Award to Cleo:
---
See a comment that needs to be here? Let me know! Tag me [at] queergirl.